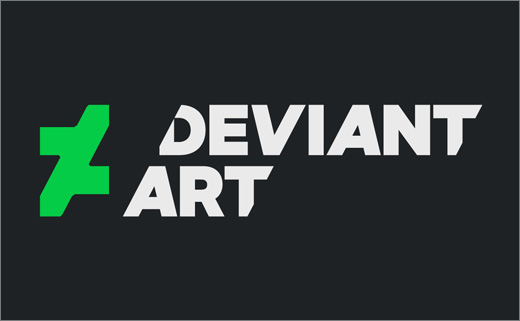 Moving Brands Creates New Identity for DeviantArt
DeviantArt, said to be the world's largest online social network for art, approached global creative agency Moving Brands to undertake a complete rebranding, as well as the design of a new app.
Set up in 2000, DeviantArt has grown from being a niche website for sharing original Winamp skins to becoming a digital art platform with 32 million registered members, making it one of the largest social media sites in the world.
Moving Brands says it was engaged to support DeviantArt's drive for developing new partnerships and renewed goals for growth, working with senior leaders on branding, experience design and communications.
The new branding is centered around the concept of DeviantArt being able to "bleed and breed art."
The designers say the new logo is an evolution of the company's existing mark, describing it as a "literal representation of their desire to turn the art world upside down." This is further articulated with a brand pattern made from the symbol that reveals the both the right side up and upside down "A."
Angles within the system are derived from the 62° angle of the symbol, including brand typography and a fully customised iconography set for the website and the mobile app. Symbol crops were used to create containers for content and communications.
The brand's colour palette was also evolved. The green was made more vibrant but used sparingly for effect and highlighting, while dark neutral greys are used to showcase art.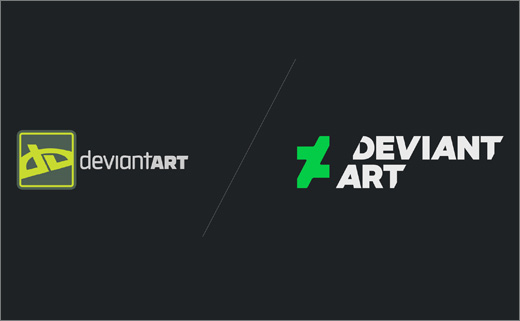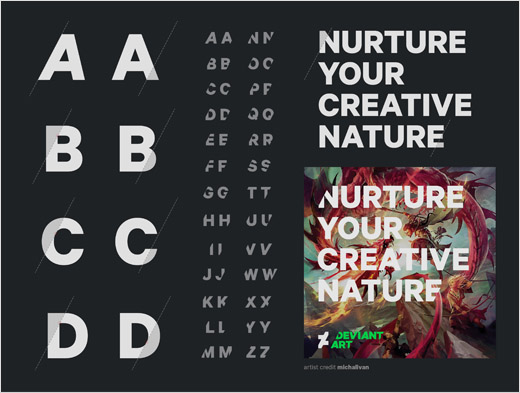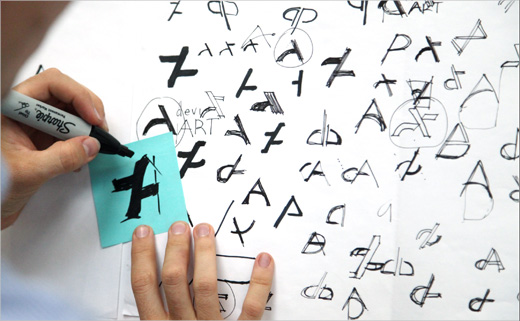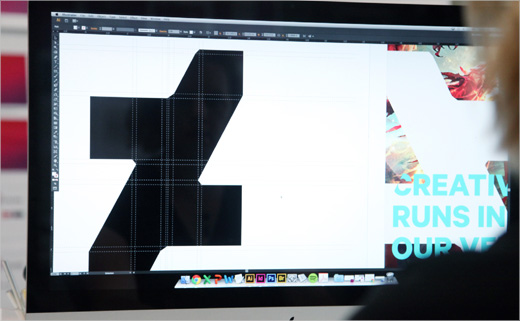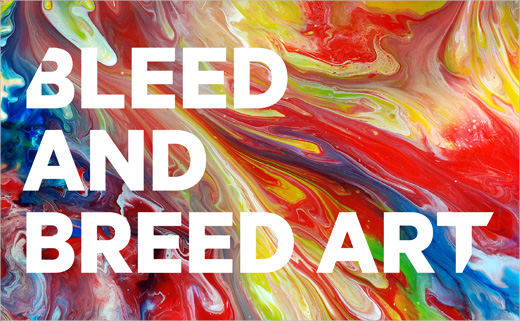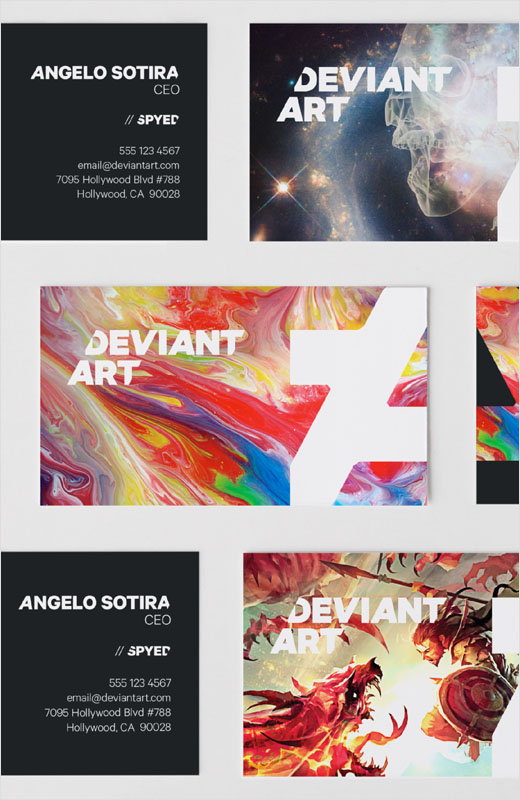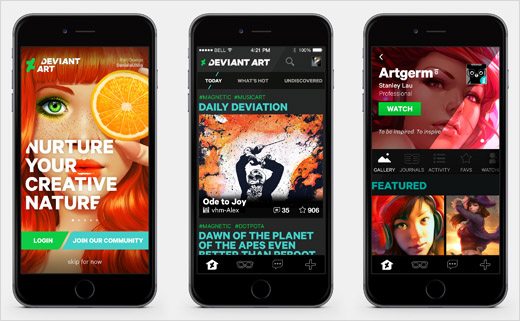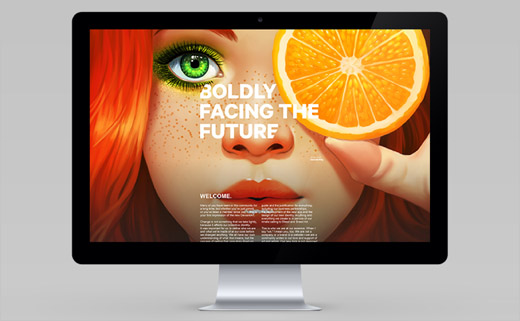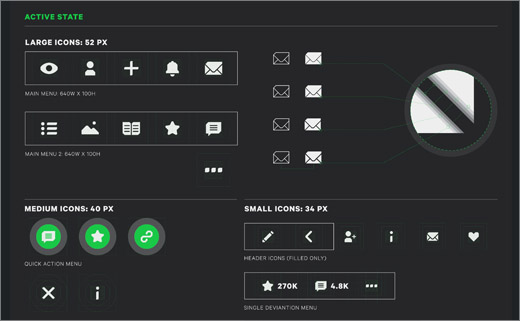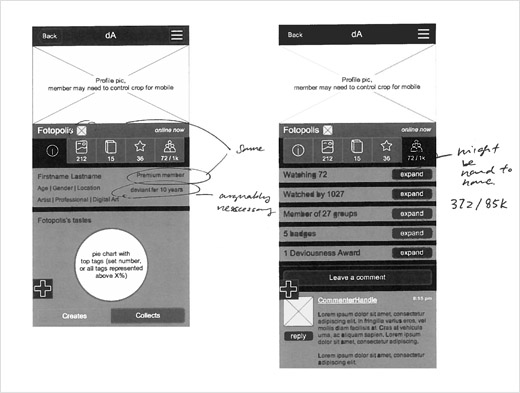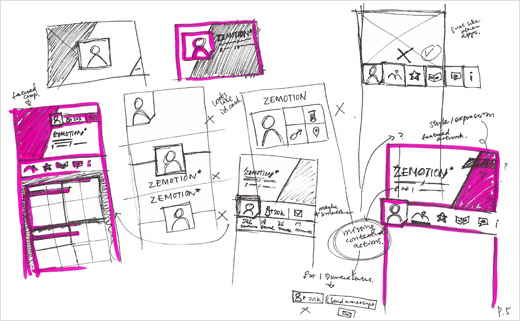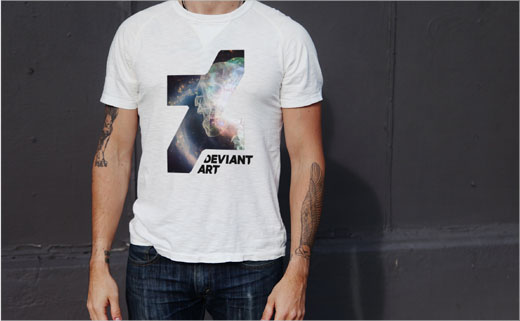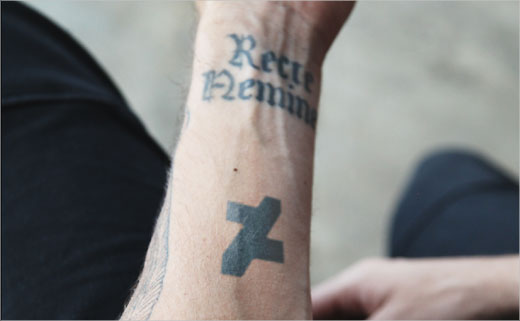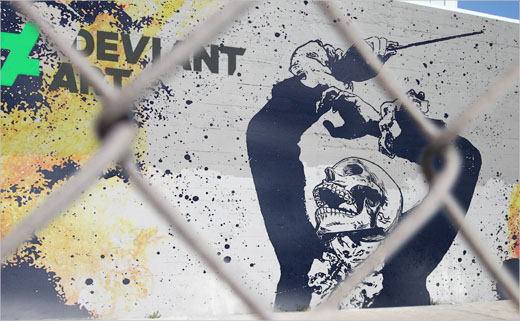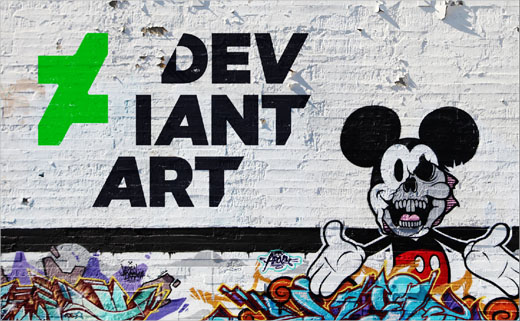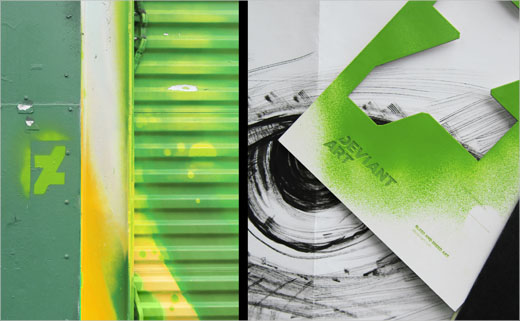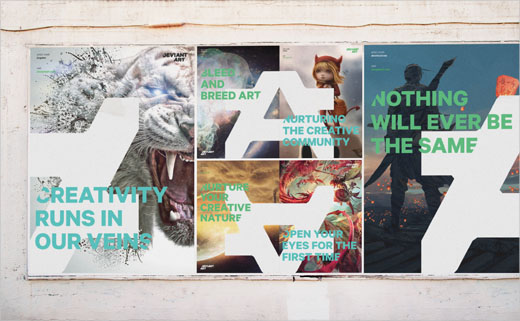 Moving Brands
www.movingbrands.com