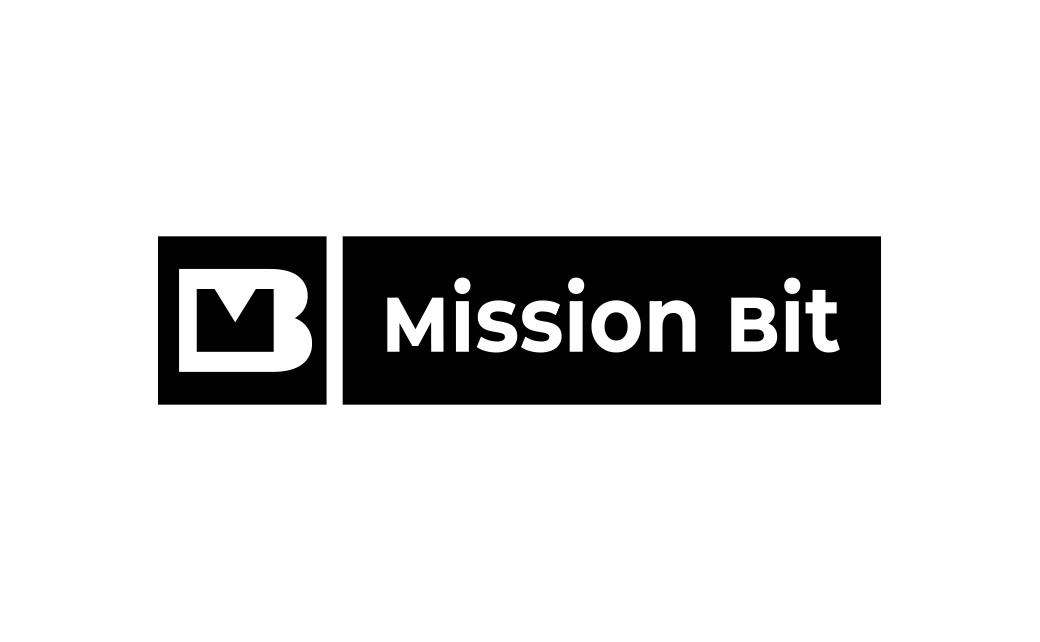 Not-For-Profit Mission Bit Gets New Logo and Identity by Sans Serif
Creative agency Sans Serif has rebranded San Francisco-based not-for-profit, Mission Bit.
Back in 2021, the agency says it launched an initiative focusing on Diversity, Equity, and Inclusion (DEI) in the field of design, as part of which it refreshed the identity of Mission Bit on a pro bono basis.
The new look includes an updated logo and visual identity system, while a new website – which Sans Serif is also helping to develop – is set to go live later in 2023.
"Well conceived logos distill core values, attributes, and emotions into a resonant brand story," comments Sans Serif's founder David Shultz. "It's important to express that story in a unique, honest, and compelling way. The overall effect should inspire conversations and serve the organisation as it continues to evolve."
"In the updated Mission Bit brand mark, the visual concept is all about embracing diversity. With the concentric nature of the mark, where letters and shapes are inside each other, the black-and-white logo shows that whoever you are, you belong at Mission Bit, and in tech," further explains the design team.
The accompanying visual identity adopts a collage approach, featuring custom paper elements, hand-drawn embellishments, and stickers that can be combined with the logo.
"Strategically, verbally, and visually, we distilled the strength and vibrancy of an organisation that has already empowered so many," reckons Sans Serif content strategist, Jason Wyman.
Mission Bit's goal is to support underrepresented youth of colour in tech, specifically by offering computer science courses to high school students in the Bay Area.
"It can be intimidating to be the only one in the room who looks like you," says Sans Serif's UX designer and researcher Shandreanna Martin.
Adding: "Mission Bit seeks to change this by offering coding languages and computer science education directly to students wherever they are. It has been a pleasure working with them to update and advance their mission through our commitments to making brand-aligned communication beautiful, intuitive, strategic, and effective."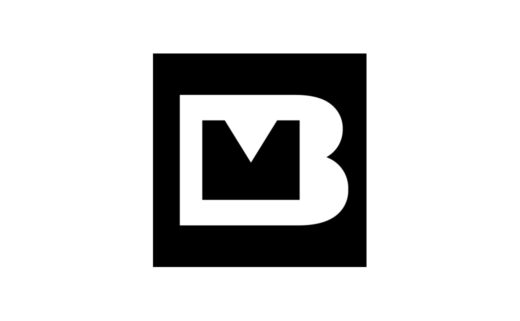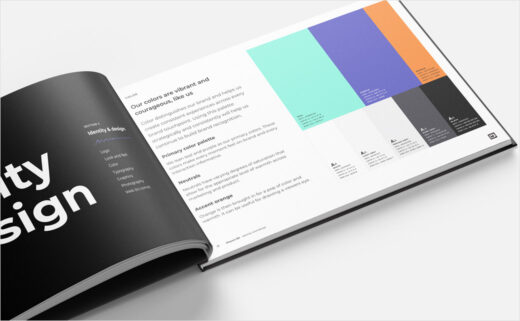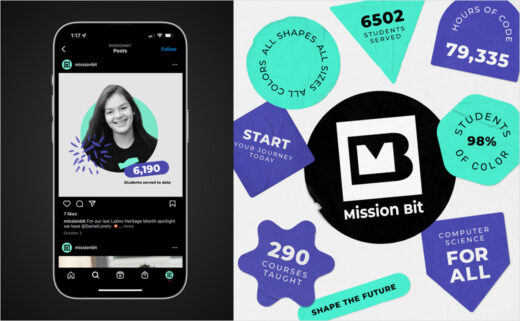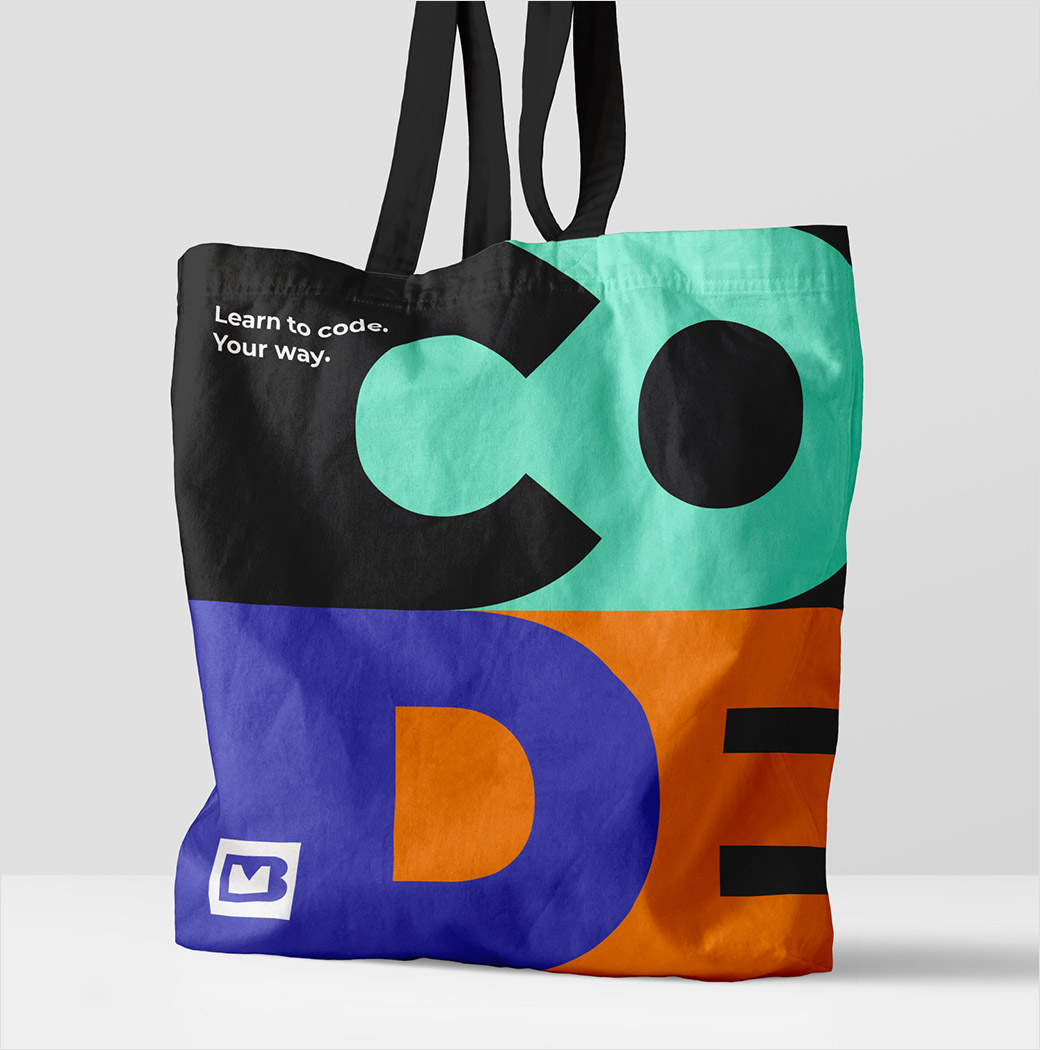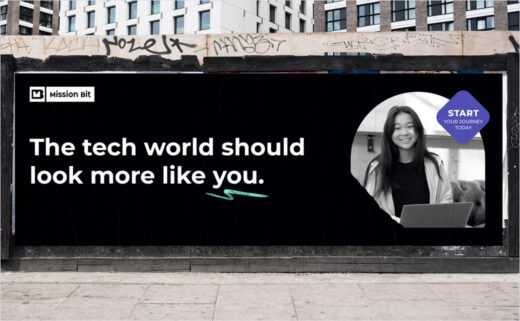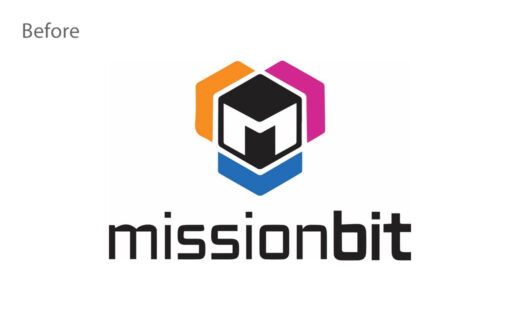 Sans Serif
www.sansserif.com