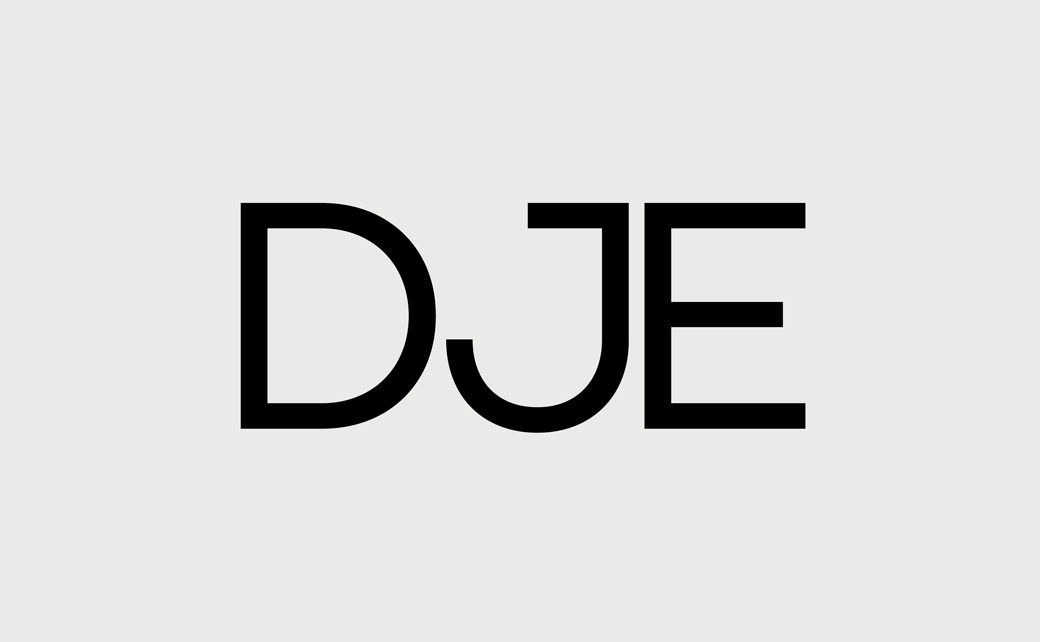 Offthetopofmyhead Creates Logo and Graphic Identity for DJE & Associates
Branding agency Offthetopofmyhead has created the new logo and visual identity for business and marketing consultancy, DJE & Associates.
Offering both practical and strategic marketing, as well as PR and creative services, the London-based start-up was seeking a look that would align with its business ethos.
"I wanted our logo and graphic identity to be authoritative, yet approachable and human, to reflect how we work with our clients," says Duncan Edgecombe, founder and director of DJE & Associates.
Adding: "But I also wanted our distinct personality and methods to come through. We don't believe in a one-size-fits-all approach. We offer our clients tailored solutions that are authentic to their brand and core values and achieve their objectives."
"The logo is paired back and minimal, and very much about the geometry of its letterforms. Duncan is a big fan of early pop art that challenged the norms of structure and colour yet still used traditional techniques," further explains Offthetopofmyhead's founder and creative director, John Spencer.
Continuing: "So, we worked with him to create a gallery of camo patterns and a colour palette to contrast with the conformity of the logo and add depth and personality to DJE's overall identity. The camo brings an element of surprise as it pops up on the backs of business cards and features sparingly on other printed and digital assets."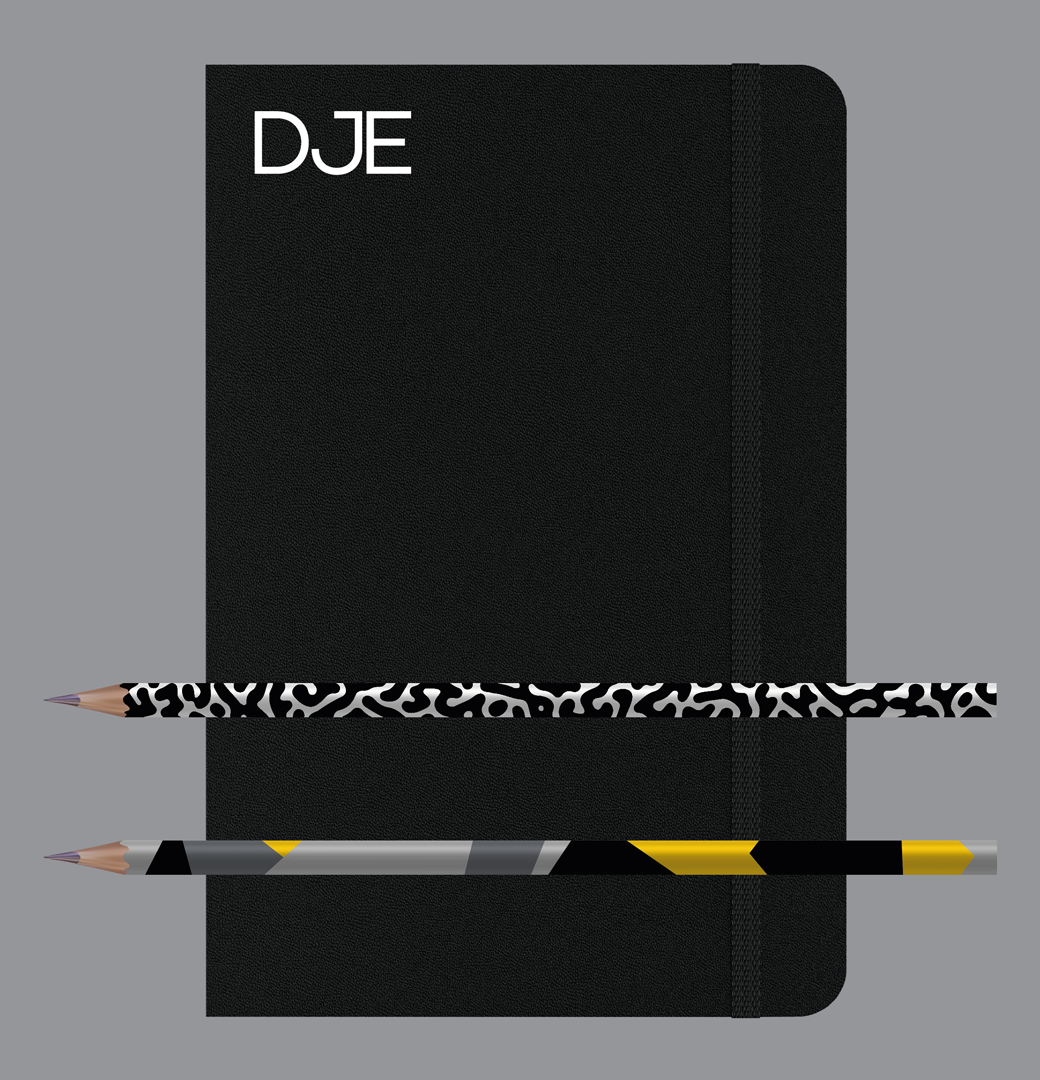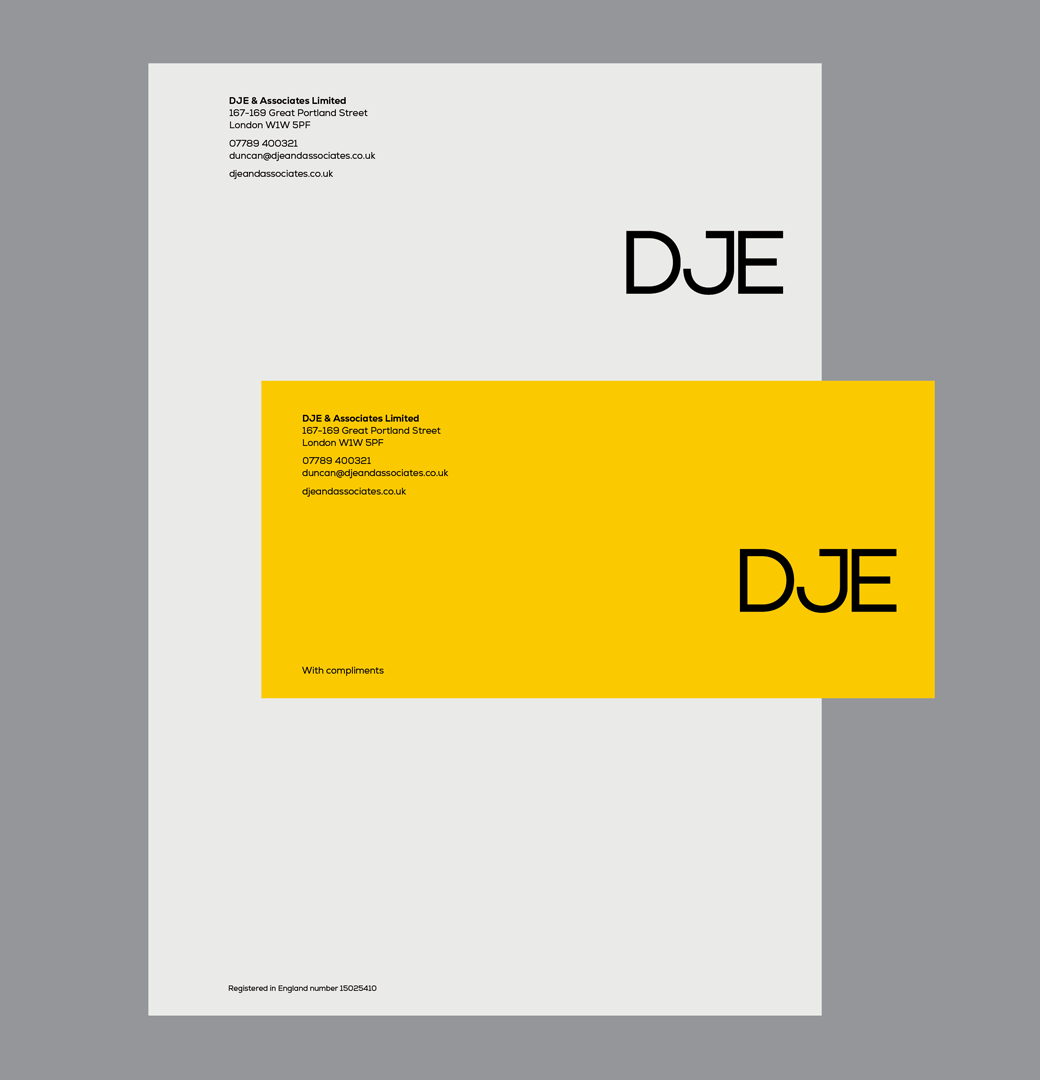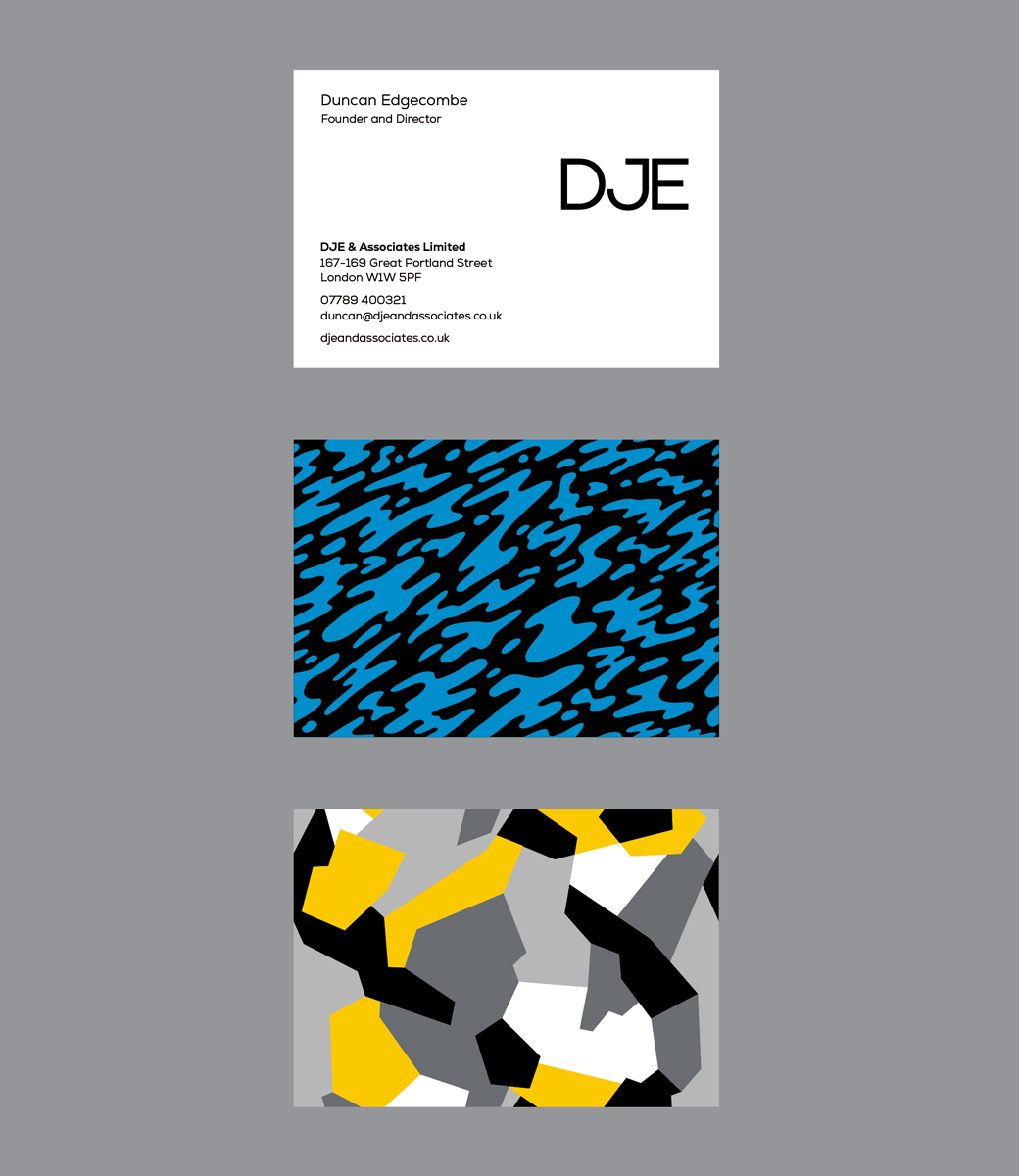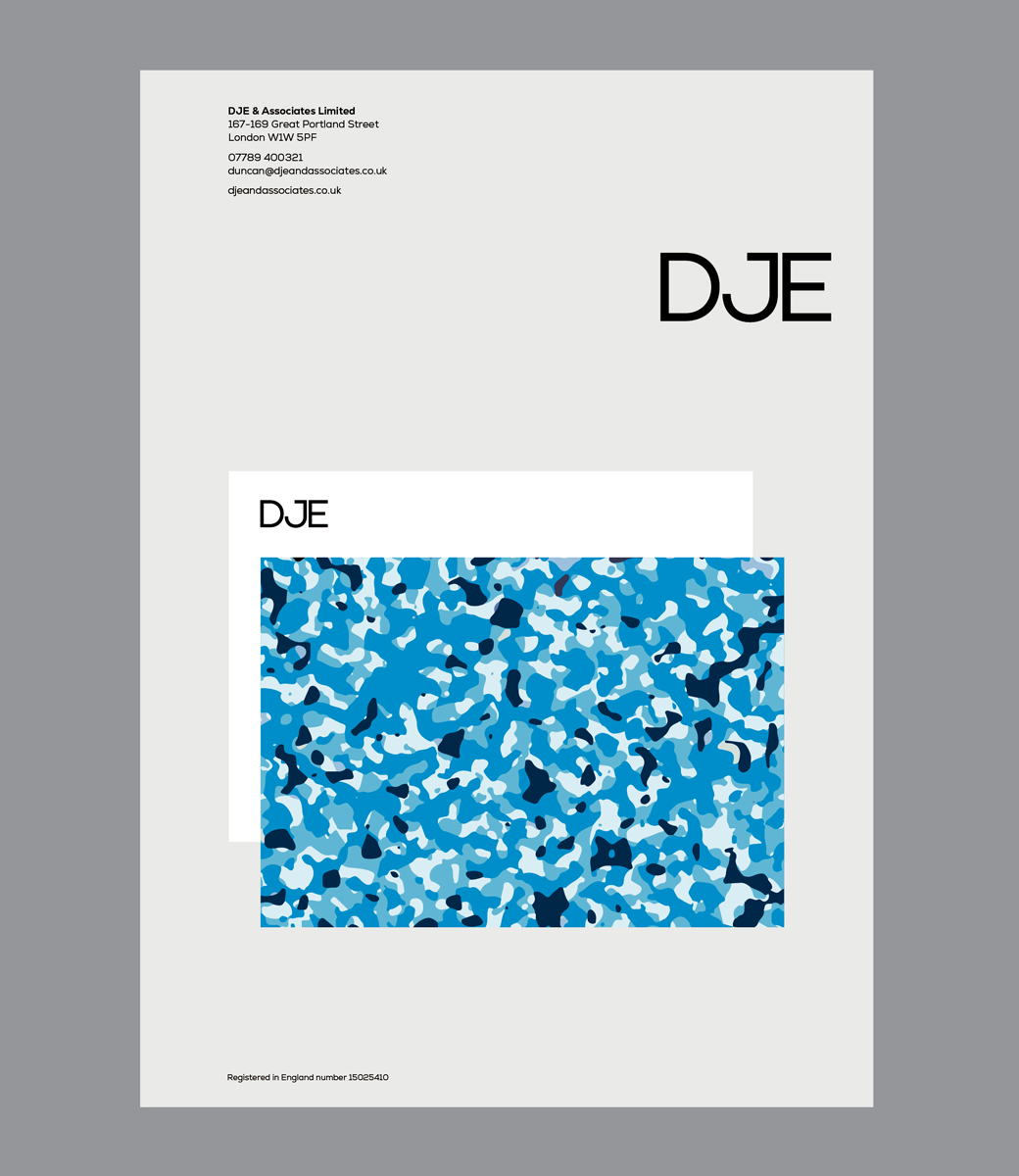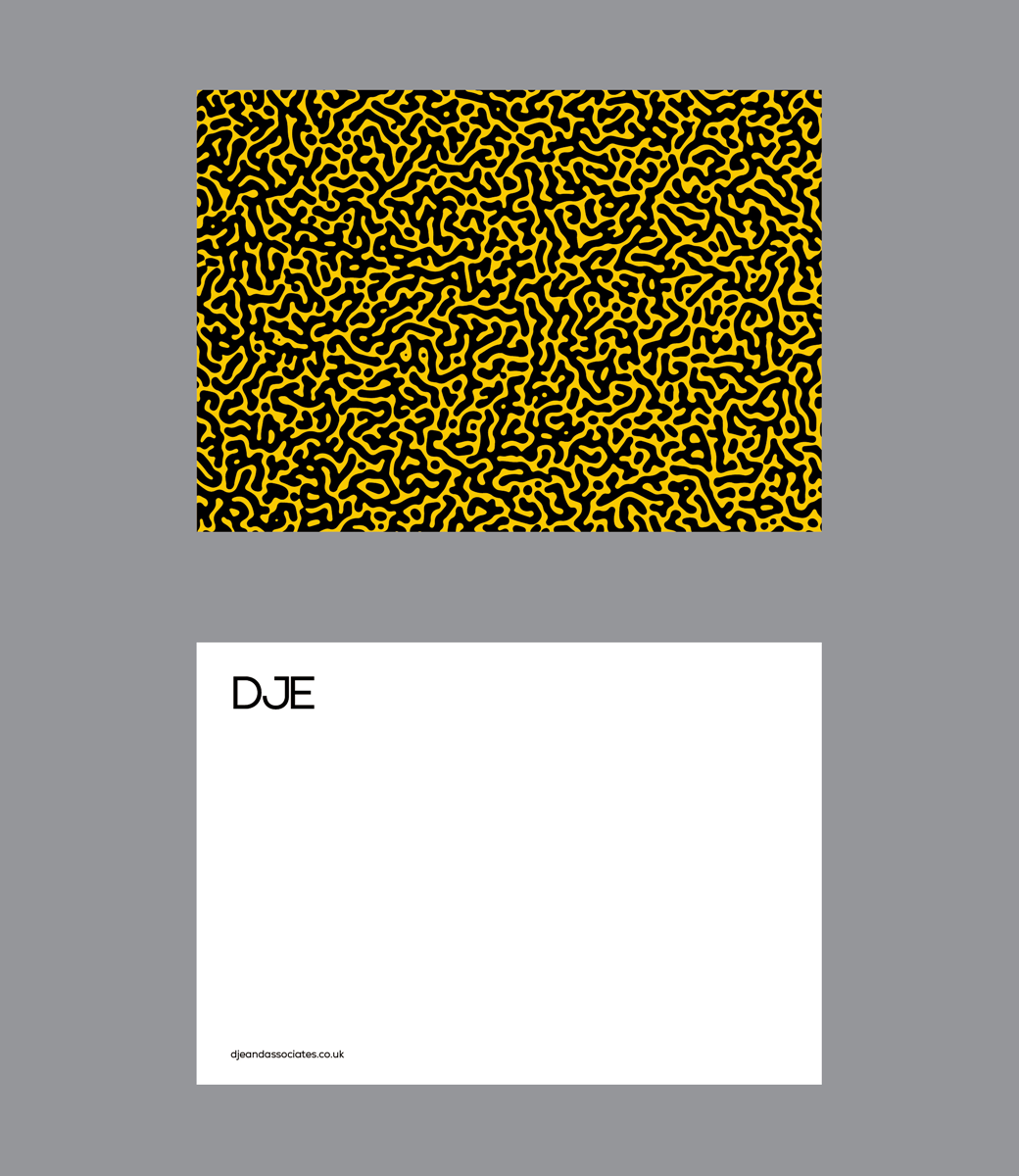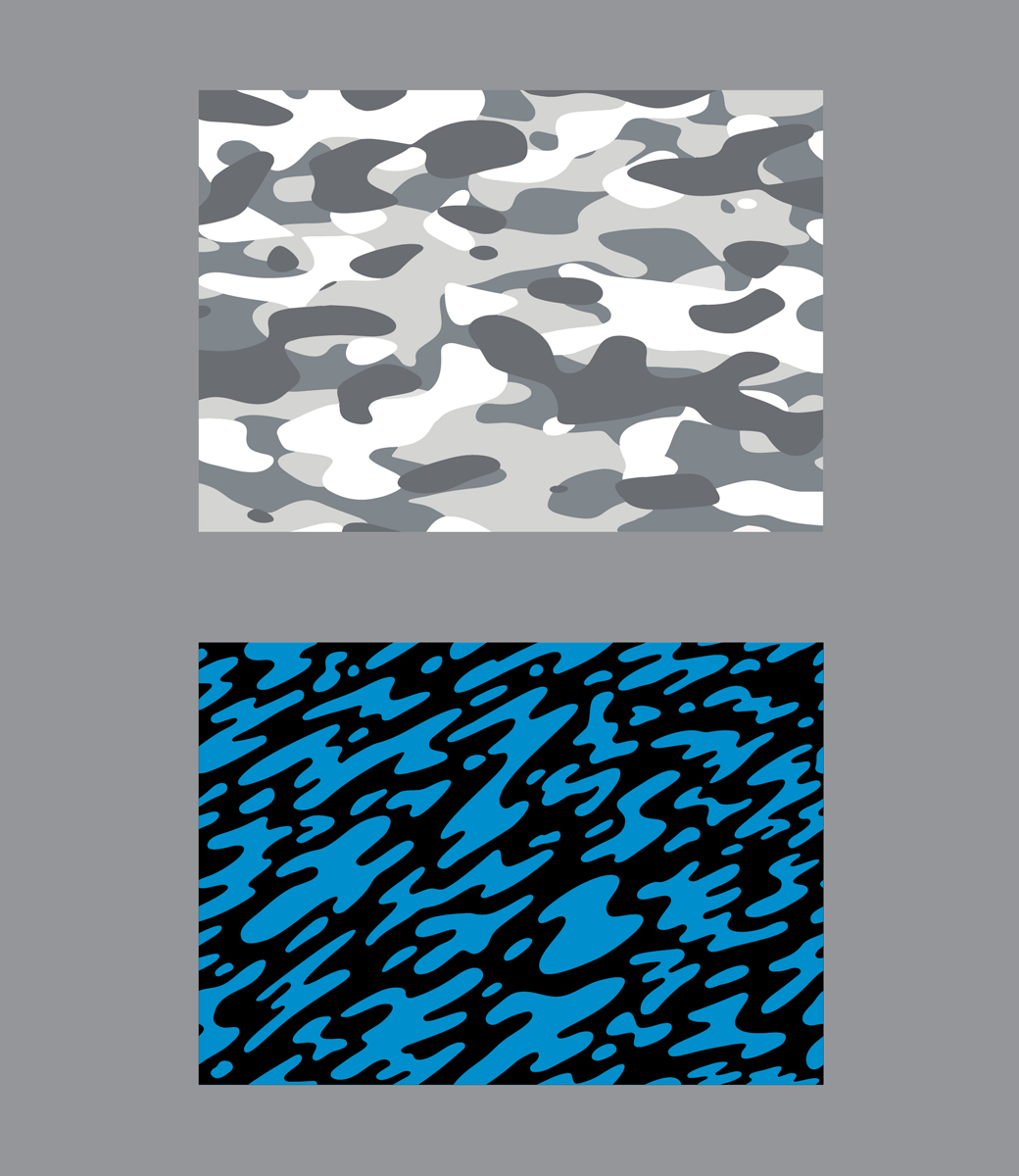 Offthetopofmyhead
www.offthetopofmyhead.co.uk