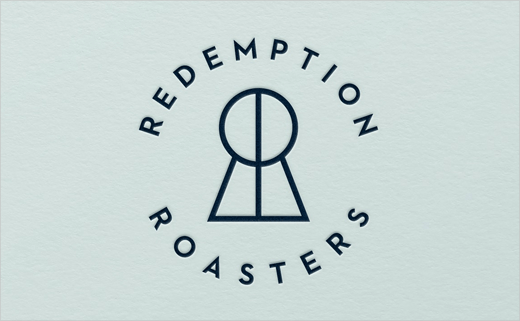 'Redemption Roasters' Coffee Gets Branded by Here Design
Here Design has created the new brand identity for Redemption Roasters – a coffee business that operates a training programme with inmates at Aylesbury Young Offenders Institute.
Through a partnership with the UK's Ministry of Justice, the company operates a roastery and barista academy within HMYOI Aylesbury, delivering freshly roasted beans to their coffee shop in Bloomsbury and network of wholesalers and consumers.
Here Design says it took inspiration from the story of "redemption through skill-building" within the inmate population in the design of the new identity, following the journey with a series of colourful graphics, symbols and illustrations.
Details include a simple logo that brings together the two 'Rs' of the brand name into a keyhole form to represent the "unlocking of a prison door and the unlocking of untapped potential". The logo is also shaped to reflect the silhouette of a coffee roaster.
"A secondary language uses a playful mix of colours and symbols to ensure that the Redemption Roasters brand stands out in a category dominated by craft brown – and more recently black – packaging, whilst telling the story of the beans from roast to cup," further explain the designers.
"Redemption Roasters is a story of cause and effect, so we introduced a dynamic brand identity that follows this journey and enables the consumer to be part of this powerful redemptive process," adds Tess Wicksteed, strategy partner at Here Design.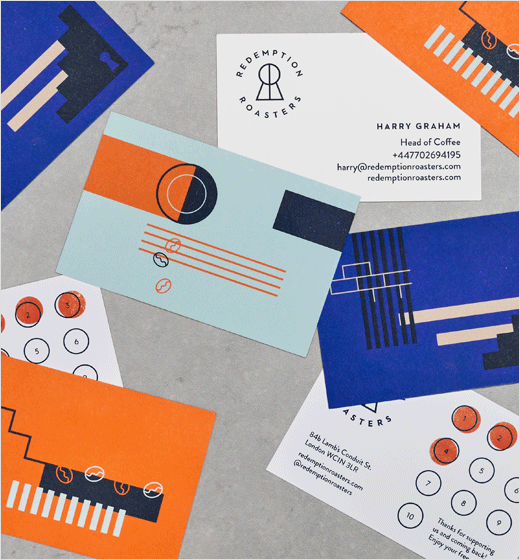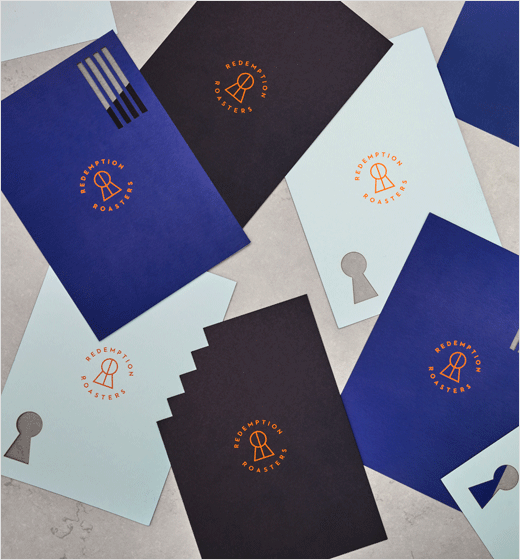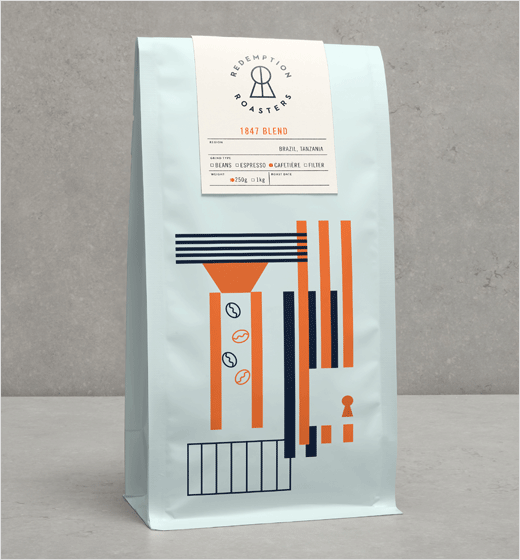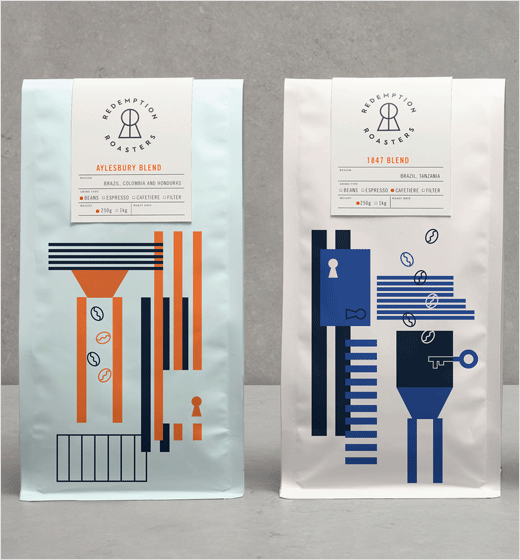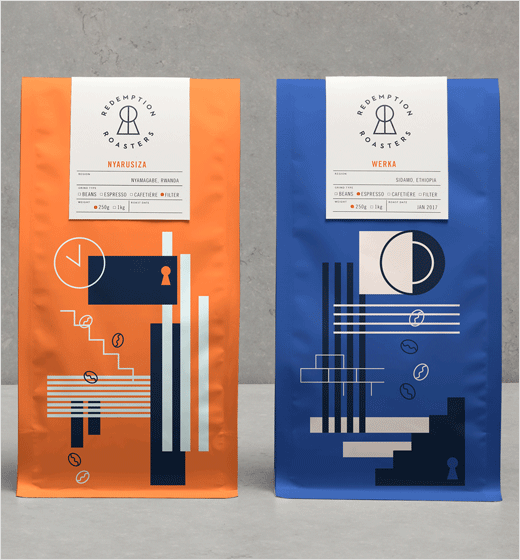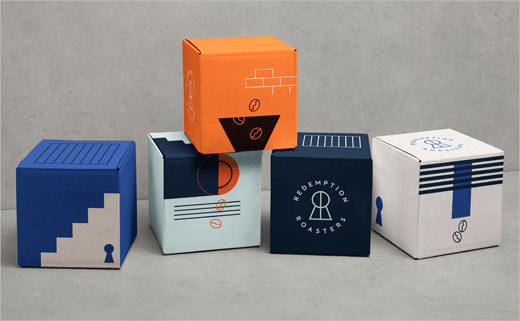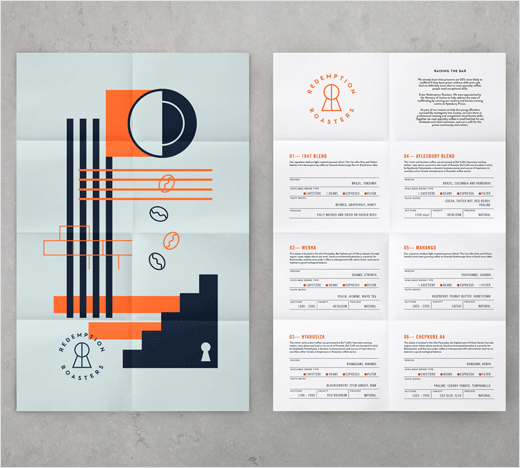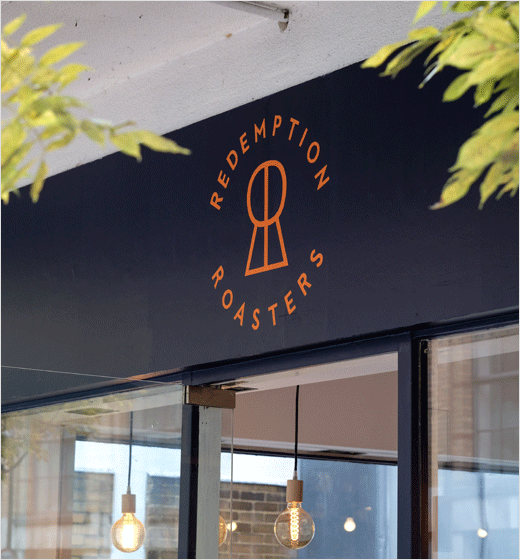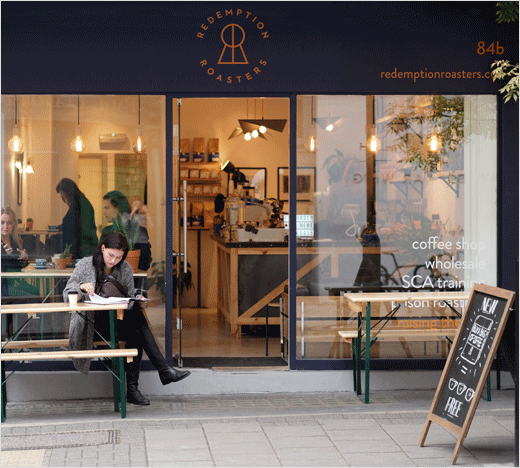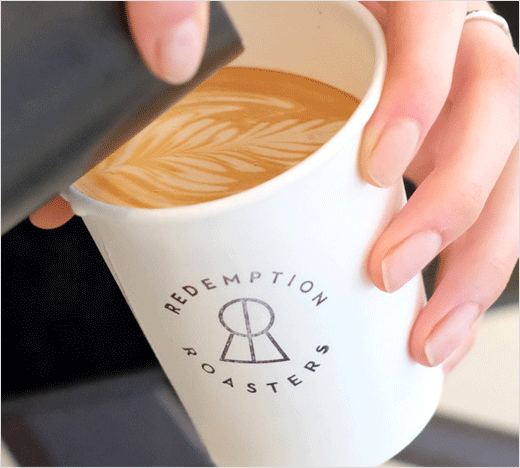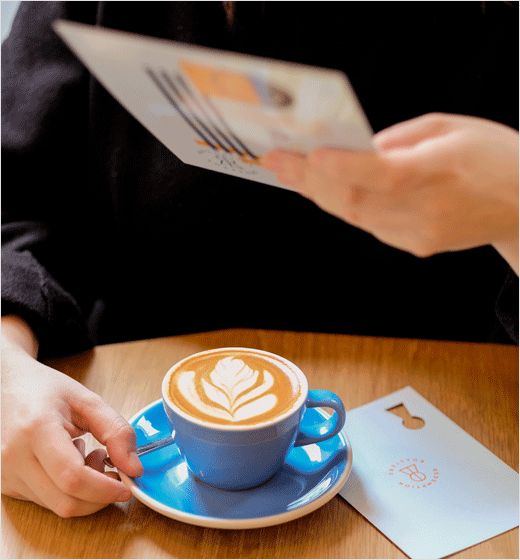 Here Design
www.heredesign.co.uk