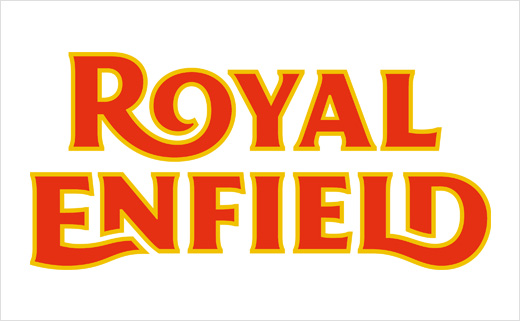 Royal Enfield Reveals New Brand Logo, Crest and Monogram
Royal Enfield has "changes its stripes" with the unveiling of a new logo design.
In addition to the revised logotype, a new monogram aims to build on the famous Royal Enfield wings, while the company's crest has also been further evolved in order to reflect the "endurance and craftsmanship" of the brand's motorbikes.
The bike manufacturer has further announced that each individual motorcycle will also have its own series of logos and graphics, as well as carrying the brand's "Madras" stripes as part of a new livery system.
The Eicher owned Chennai based company is among the most popular bike makers in India, but is currently facing some stiff competition both domestically and globally from the likes of Harley Davidson and Triumph. The new logo forms part of a greater scheme to attract a new, younger generation of buyers.
"Our logo is now fresher, more vibrant and contemporary – while rigidly holding on to its British-motorcycling roots," says the company.
Demand for Royal Enfield bikes is also on the increase from outside of India. As part of its expansion plans, the company opened a new 'concept' store in London last month.
Once a weapons manufacturer (hence the cannon and "Made like a gun" motto in the company's crest), "The Enfield Manufacturing Co. Ltd" started making automotive vehicles under the Royal Enfield name towards the end of the 19th-century in Worcestershire, England. Use of the brand name Royal Enfield was officially licensed by the British Crown in 1890.
In 1956 Enfield of India started assembling motorcycles under licence from UK components, and by 1962 were manufacturing complete bikes. Enfield of India subsequently bought the rights to use the Royal Enfield name in 1995.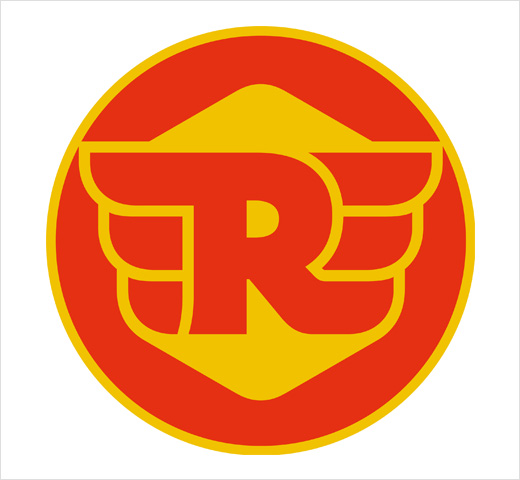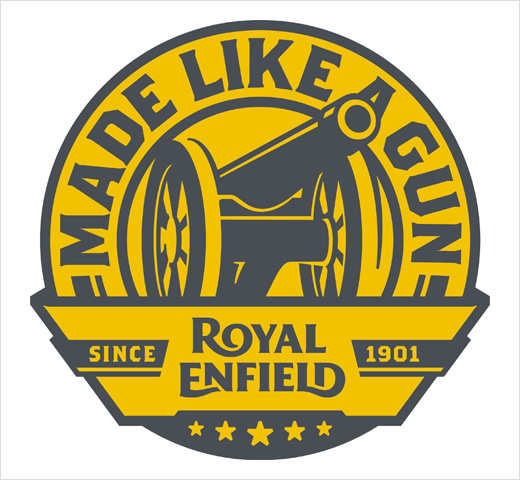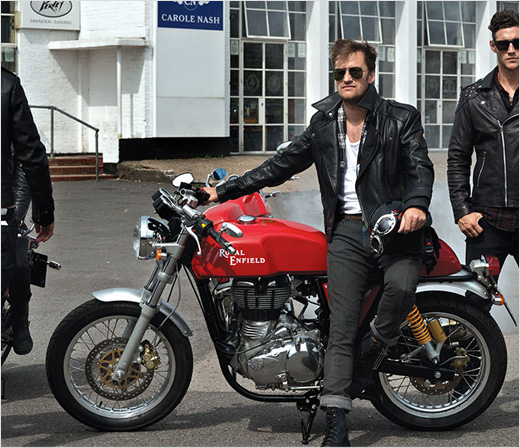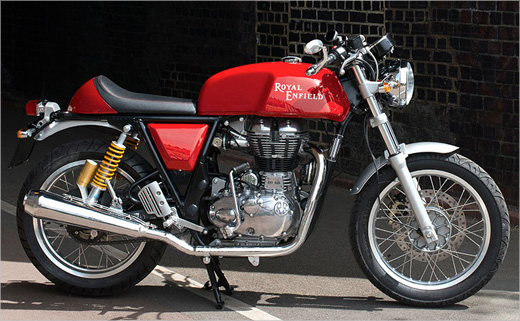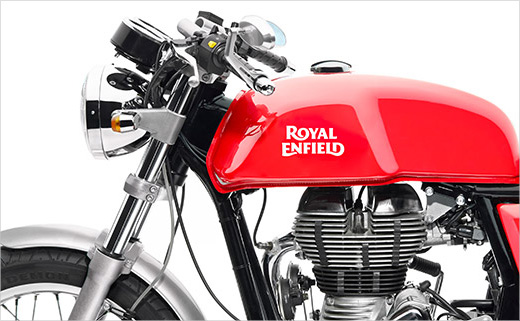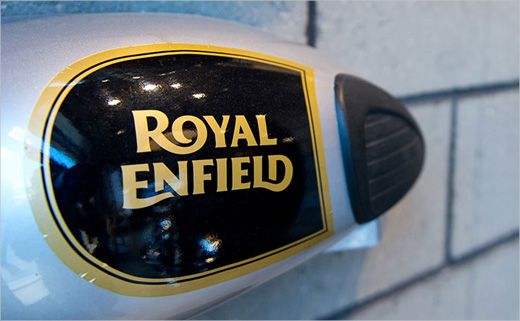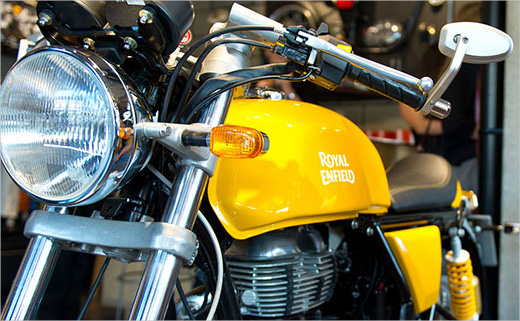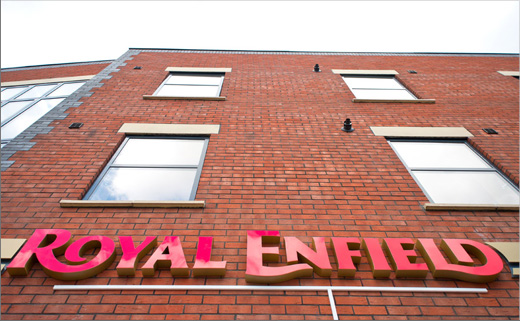 Image credits: Royal Enfield