SmartHeart Frames Look for 'Art Residence' in Russia
Developed by Russian investment fund STONE HEDGE, Art Residence is a new designer residential complex situated in the centre of Moscow. The building offers a "unique opportunity to invest in art and real estate simultaneously" according to the developers.
Branding agency SmartHeart – also from Moscow – was tasked with creating the visual identity for the newly built block of apartments.
"Art Residence is the first residential real estate in Moscow which presents an art director as a main figure, who manages the cultural life of residents," explain the designers.
The logo reflects and echoes the two intersecting yellow squares that form a key architectural element of the building's structure, while also referencing a canvas or framed work of art.
The square subsequently serves as leitmotif throughout the identity.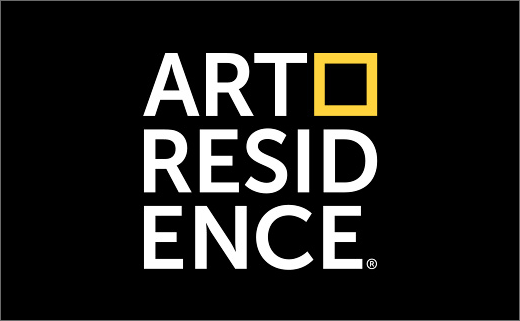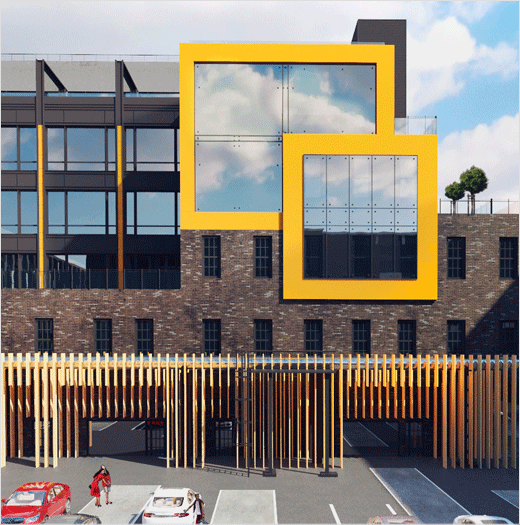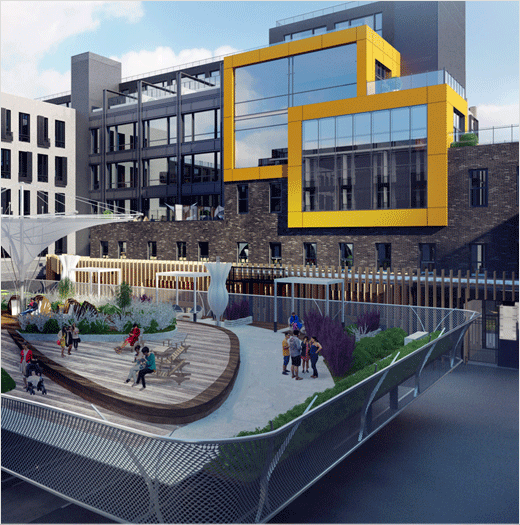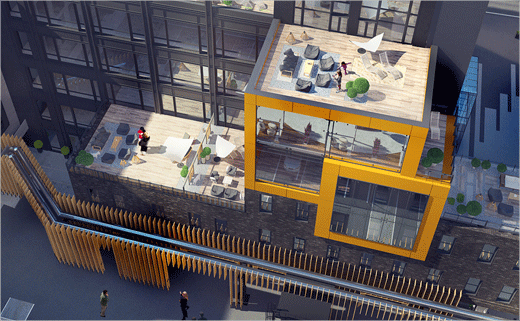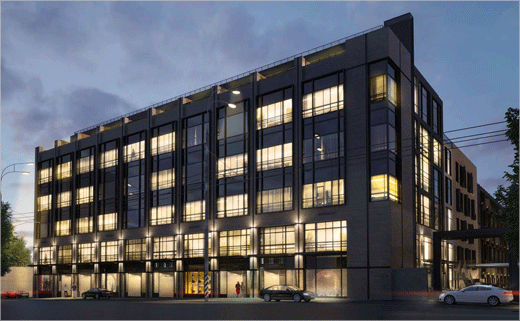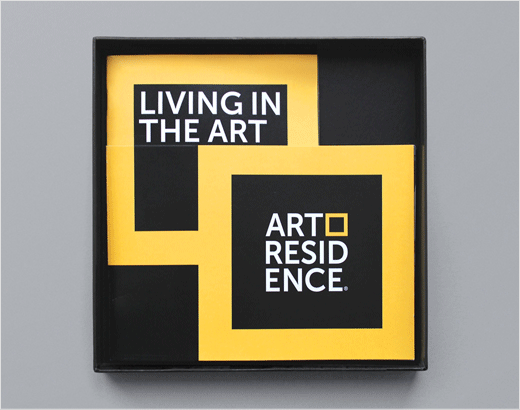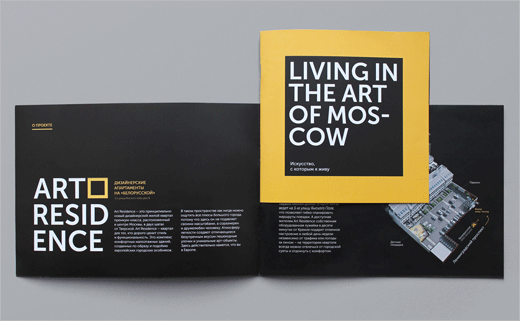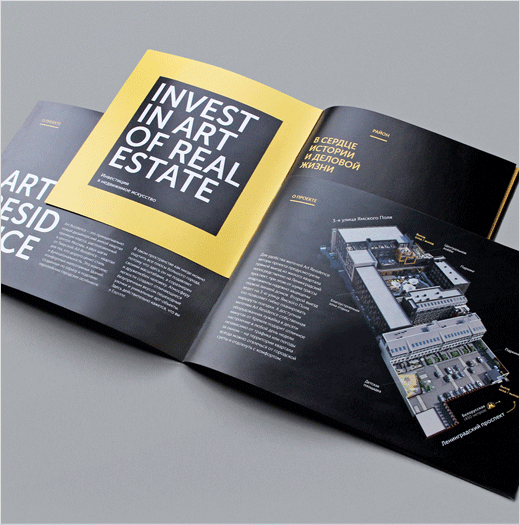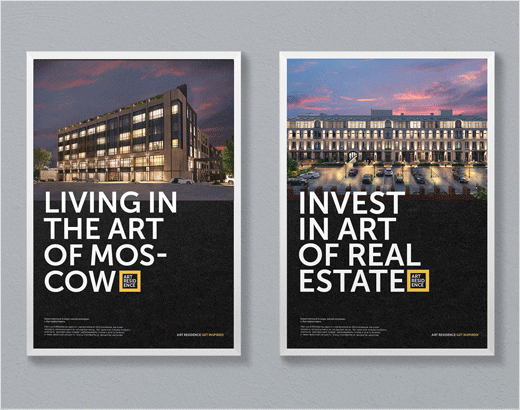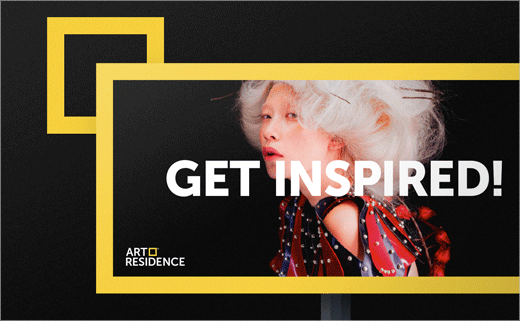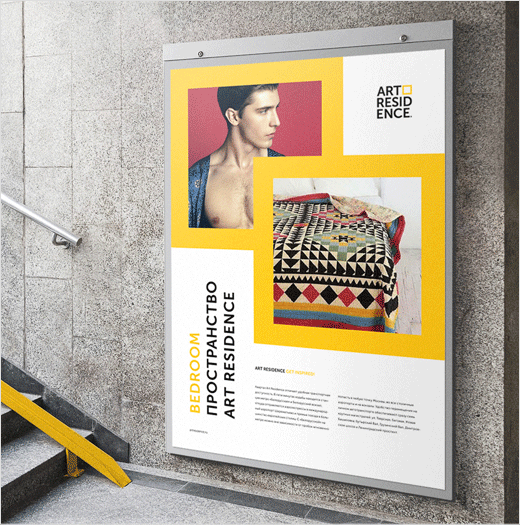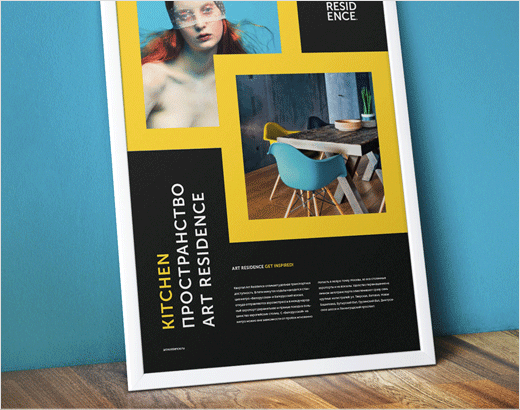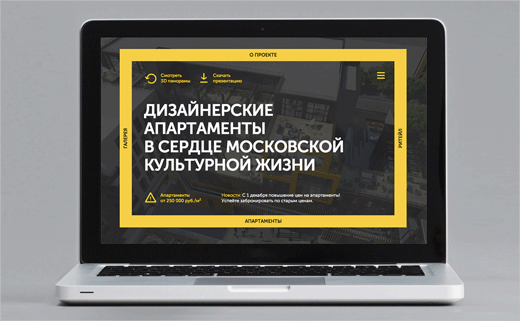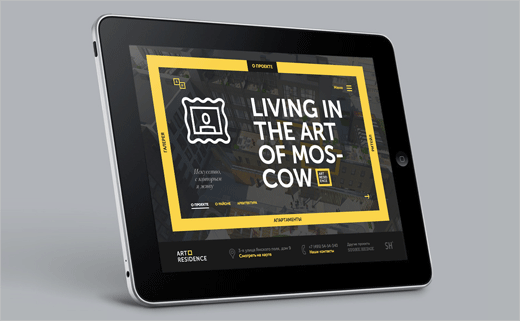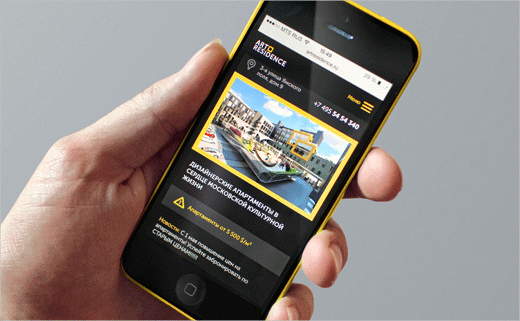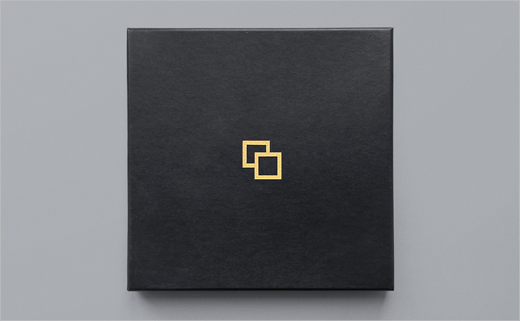 SmartHeart
www.smart-heart.ru