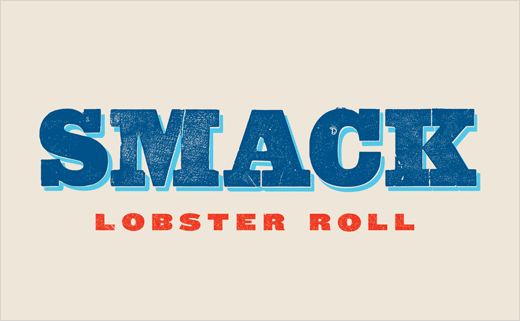 May 28, 2015
Categories:
Food
& SMITH Creates Branding for Takeaway, 'Smack Lobster Roll'
Smack Lobster Roll, previously named Smack Deli, is a takeaway concept from the people behind popular restaurant chain Burger & Lobster. They serve up freshly cooked lobster in brioche rolls with a variety of added fillings.
Following the opening of their first site on Binney Street in London last year, they've now added a second site on Dean Street.
Food branding specialists & SMITH were brought on board to rebrand Smack Deli under it's new name: Smack Lobster Roll. They created the brand positioning as well as all of the design work, which included the logo, website, packaging and POS items.
The designers say inspiration for the logo came from the hand-painted markings seen on the side of 'smack' boats that are used for lobster fishing.
For the illustrations, they took visual cues from old travel posters but tried to give them a more modern edge. They were drawn in-house with the content focusing on Nova Scotia, Canada, which is where all their lobsters come from. The illustrations are used across the brand identity. Large scale versions have also been painted onto the exterior brickwork and interior walls of the new Dean Street site.
"The key message for the brand is really simple – it's lobster to go. It's something that the old branding really missed. I love the idea that they're bringing you something as decadent as fresh lobster, at a decent price, and letting you have it on the go," says Dan Bernstein, creative partner at & SMITH.
The interiors have been designed by London-based branding and architectural studio, DesignLSM.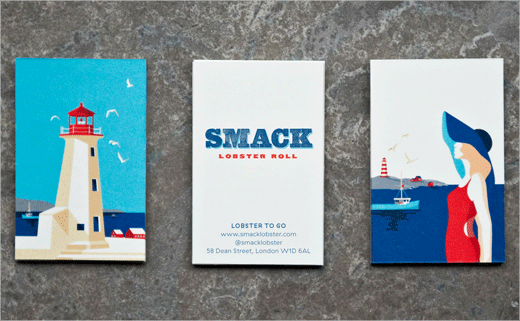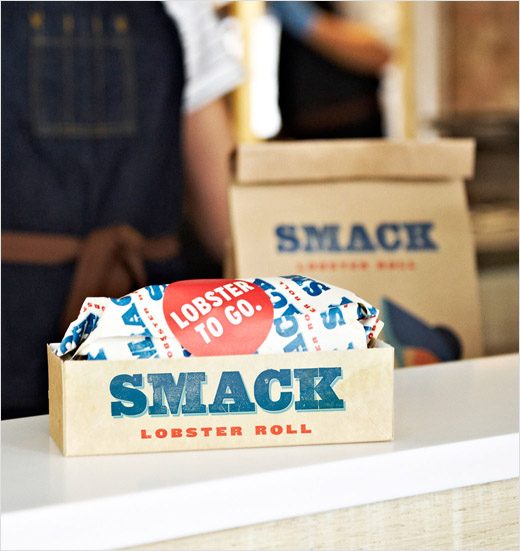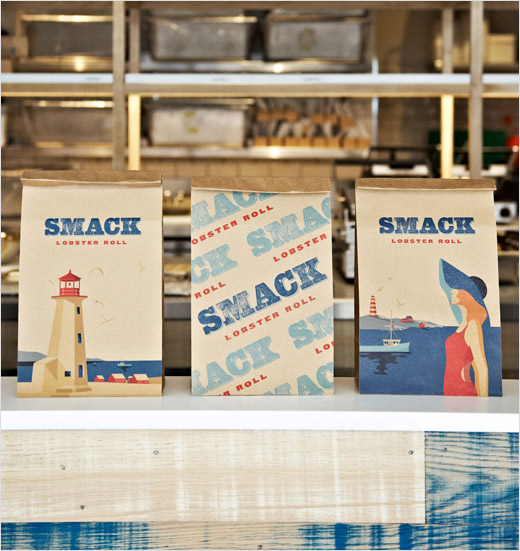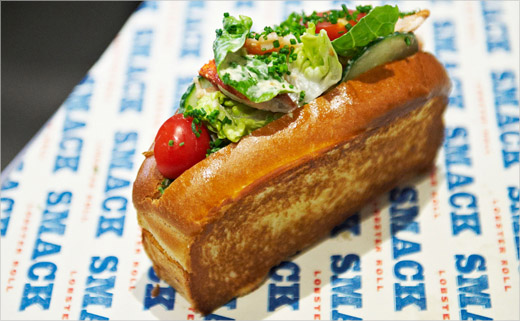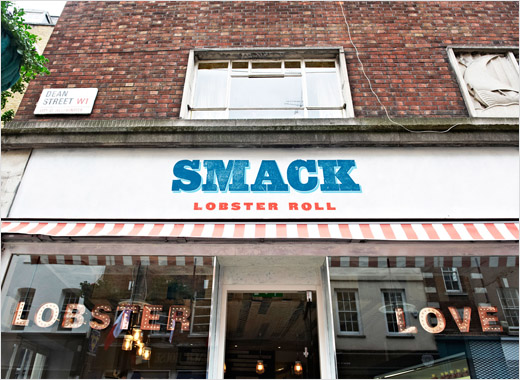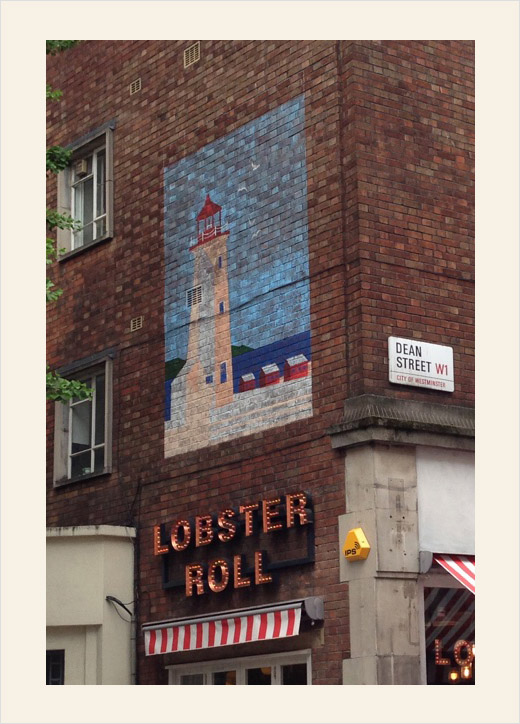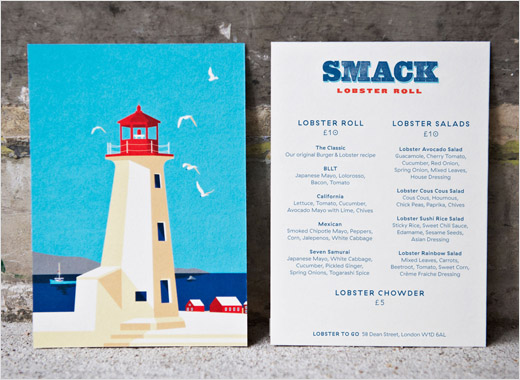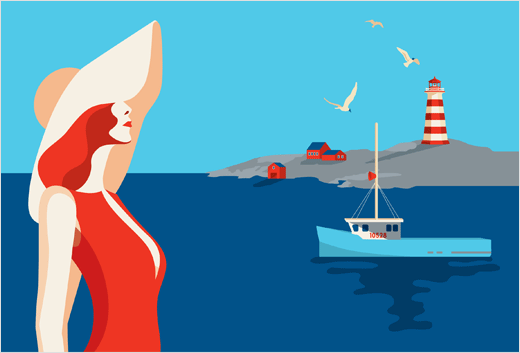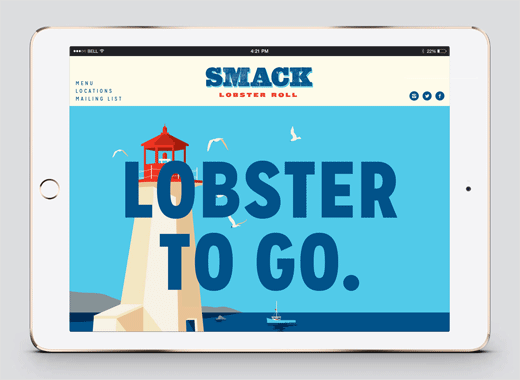 & SMITH
www.andsmithdesign.com