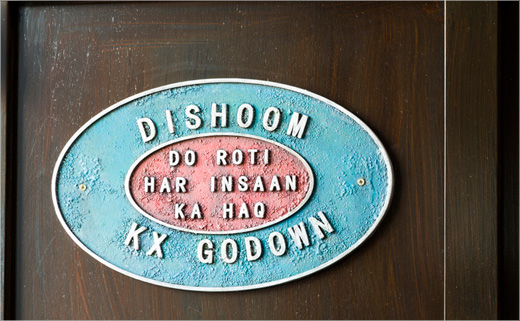 December 2, 2014
Categories:
Food
& SMITH Creates Vintage Bombay Look for 'Dishoom' Cafe
Food and hotel branding specialist & SMITH has taken inspiration from Bombay's old Irani cafes to create the visual identity for Indian restaurant Dishoom.
Located in King's Cross, Dishoom KX Godown is the third permanent Dishoom restaurant, alongside Covent Garden and Shoreditch. It is also the largest yet at 9000 sq ft.
& SMITH was responsible for designing the new logo, exterior signage, posters for the interiors, new menus, drinks packaging and a number of other printed pieces.
"Each Dishoom has its own back story, and this one is inspired by its location – an old railway transit shed. Dishoom imagined a young Irani [an Iranian immigrant to India] in 1928, who sees the opportunity to start selling chai to railway workers, and slowly builds a ramshackle Irani restaurant. Dishoom King's Cross is this restaurant decades later, now established, even something of an institution, and still serving the local people, railwaymen and office workers of the local area. The name itself – 'Godown' – is an old Indian word for warehouse," explain the designers.
For greater authenticity, the consultancy says it also worked with Kalapi Gajjar-Bordawekar, an expert in Indian typefaces.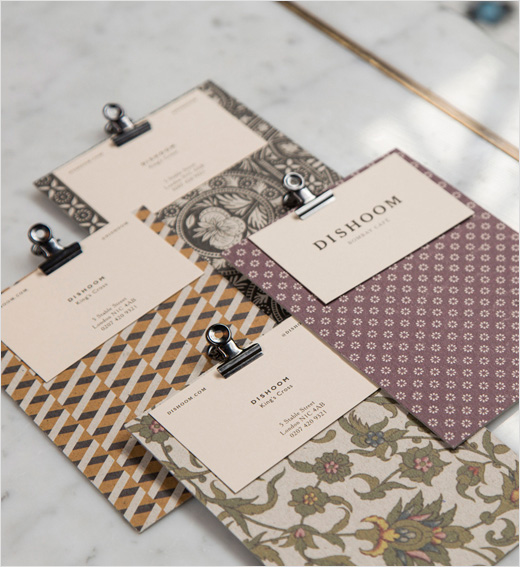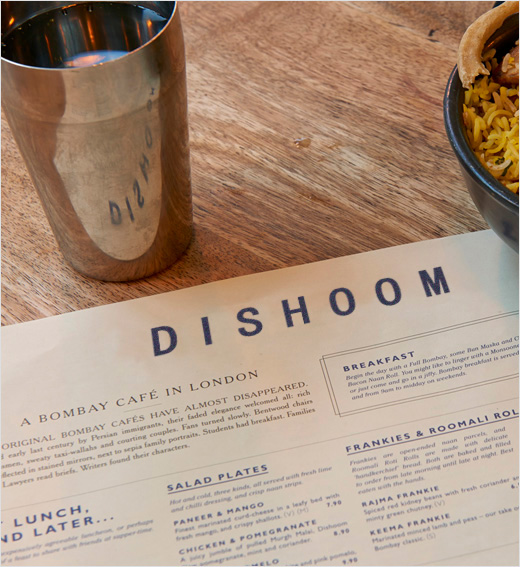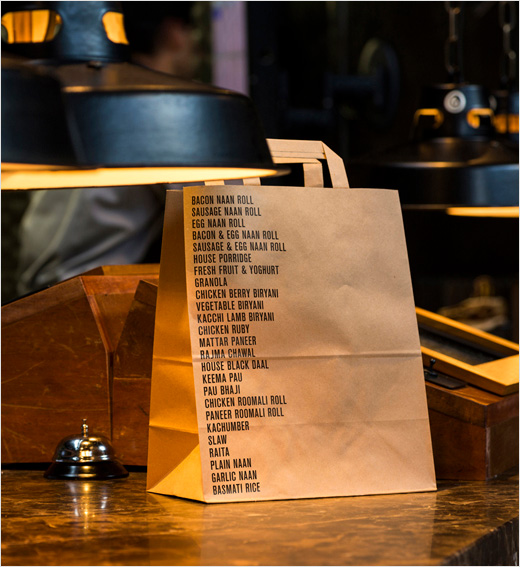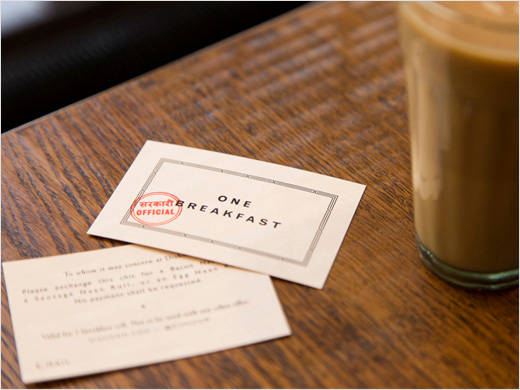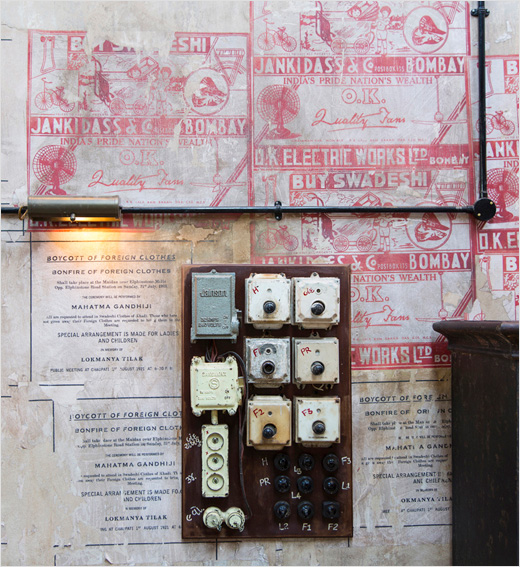 & SMITH
www.andsmithdesign.com