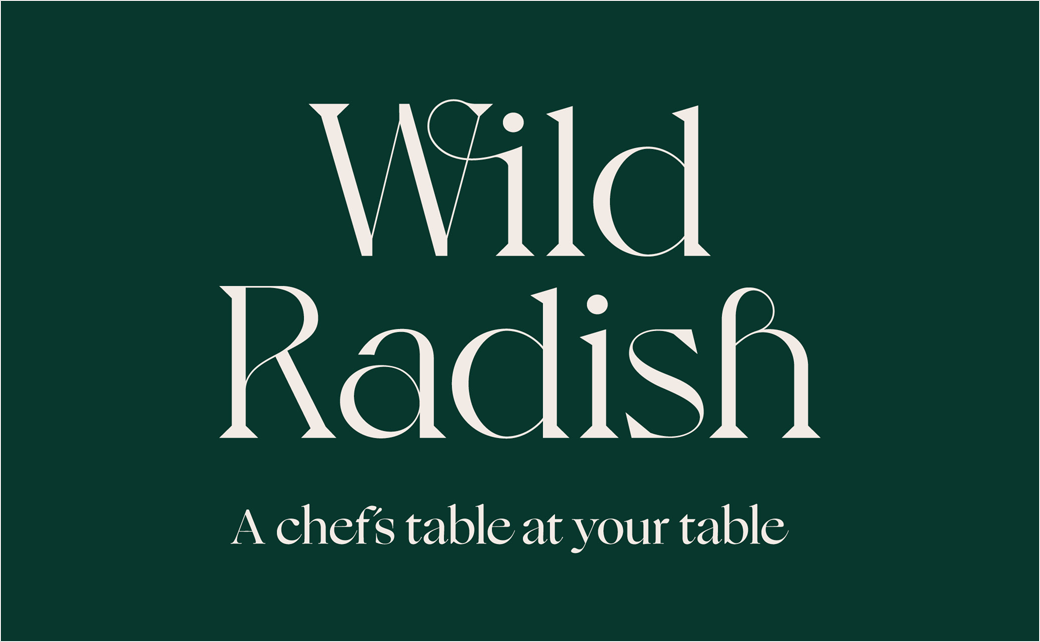 October 26, 2020
Categories:
Food
Wild Radish Launches with Branding by & SMITH and We All Need Words
Design studio & SMITH has created the logo and identity for Wild Radish, a chef-led recipe box service that launched earlier this month in London.
The boxes feature seasonal recipes – complete with ingredients – formulated by well-known chefs such as Philip Howard (head chef at Elystan Street), Anna Hansen (formerly of The Modern Pantry), Alyn Williams (who made his name at The Westbury), and Marianna Leviditaki (Morito).
Wild Radish approached & SMITH, as well as branding-and-writing company We All Need Words, to help them stand out from other mass market meal kits.
"We took our cues from both the restaurant world and farmers' markets, giving Wild Radish a more grown-up, earthy colour palette that reflects how seasonal the ingredients and recipes are. The photography heroes the ingredients in a fresh and natural way (not saturated like other meal kits out there), and shows the final dishes being given finishing touches in people's kitchens," explains Dan Bernstein, co-founder of & SMITH.
"Wild Radish's customers already love cookbooks and cooking, so we made their pitch about that, not convenience, and we put the quality of the ingredients first. Tonally, the words are calm and understated, not 'sell, sell, sell'. We also summed up the extra care their chefs take with each recipe and the skills they pass on to Wild Radish's customers with the line 'a chef's table at your table'," adds Molly Mackey, co-founder of We All Need Words.
"The team at & SMITH and We All Need Words got what we were about straightaway. They helped us pitch our brand more like a restaurant than a 'kit' – more premium and foodie, less salesy – and then they gave us the brand to match," says Anthea Stephenson, Wild Radish's co-founder and former River Café chef.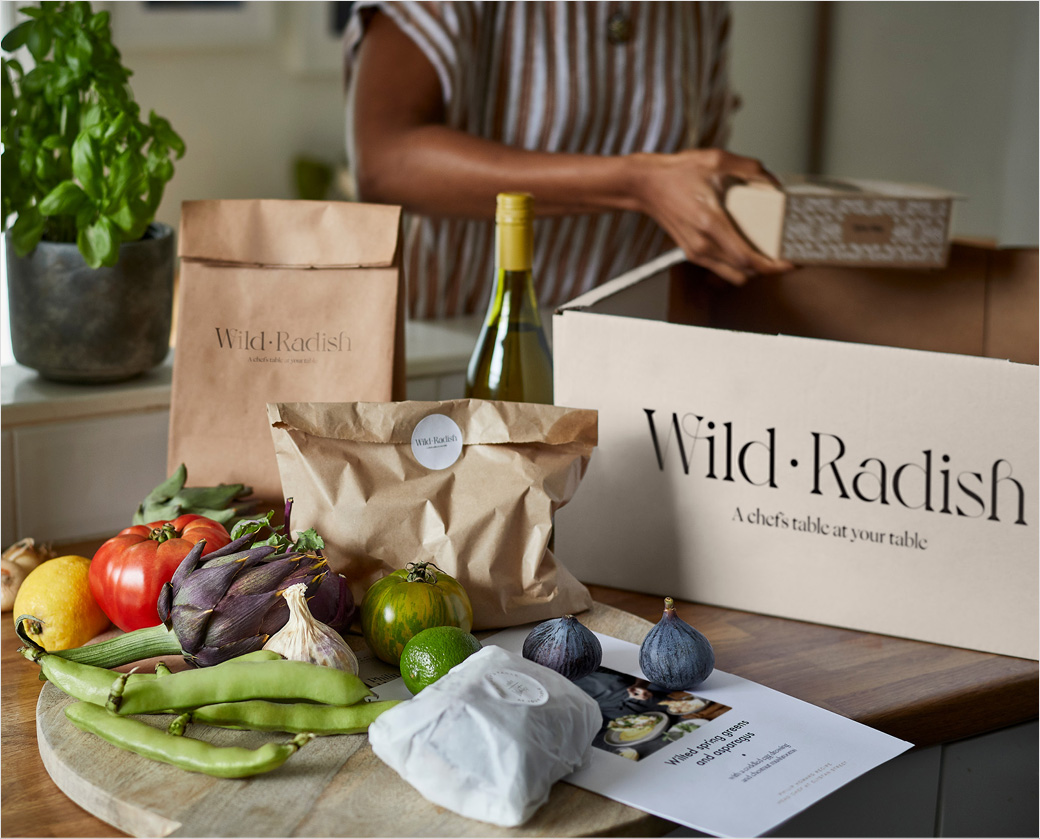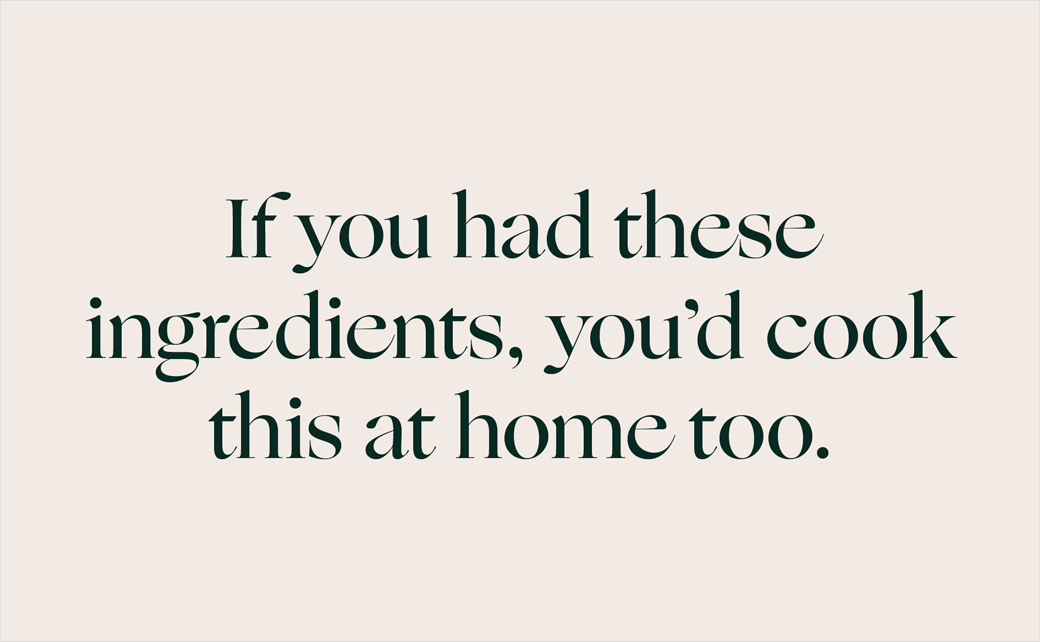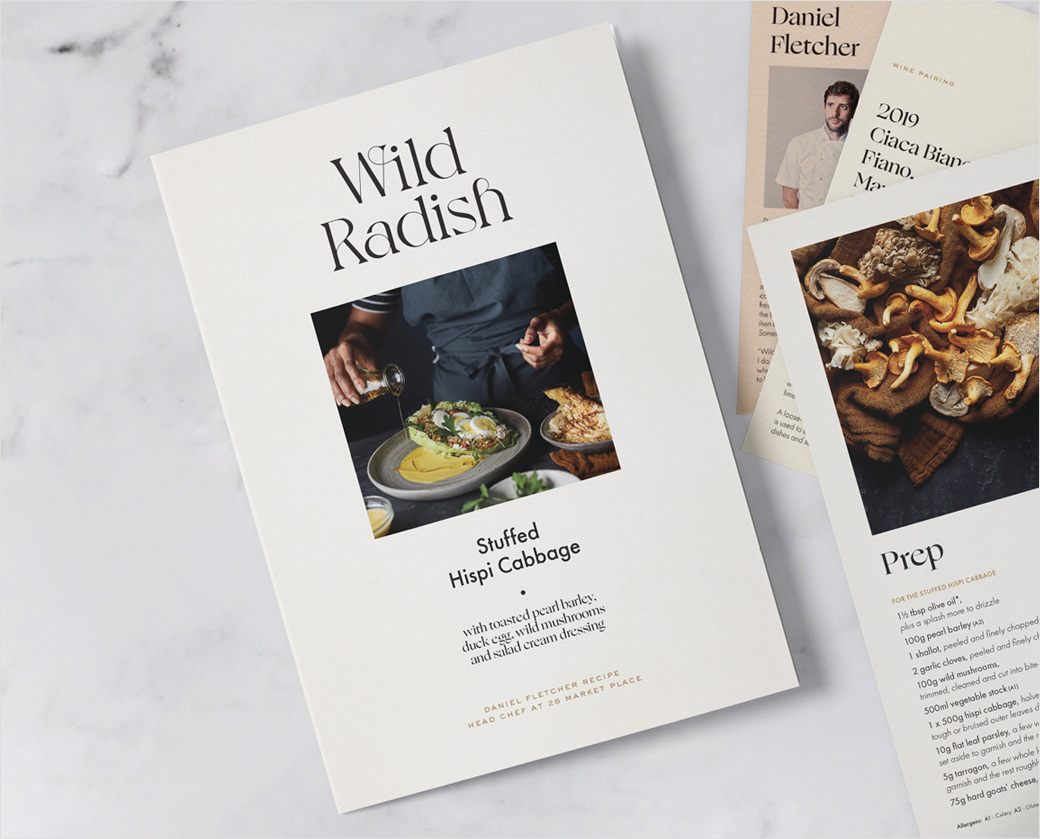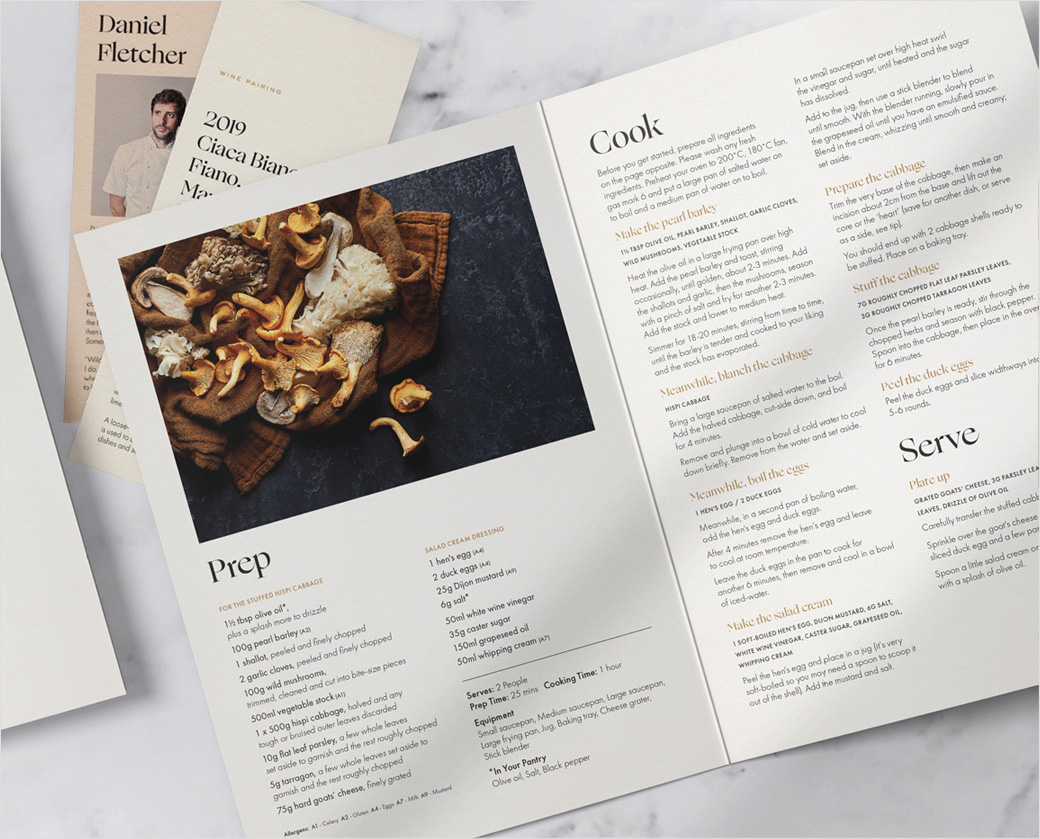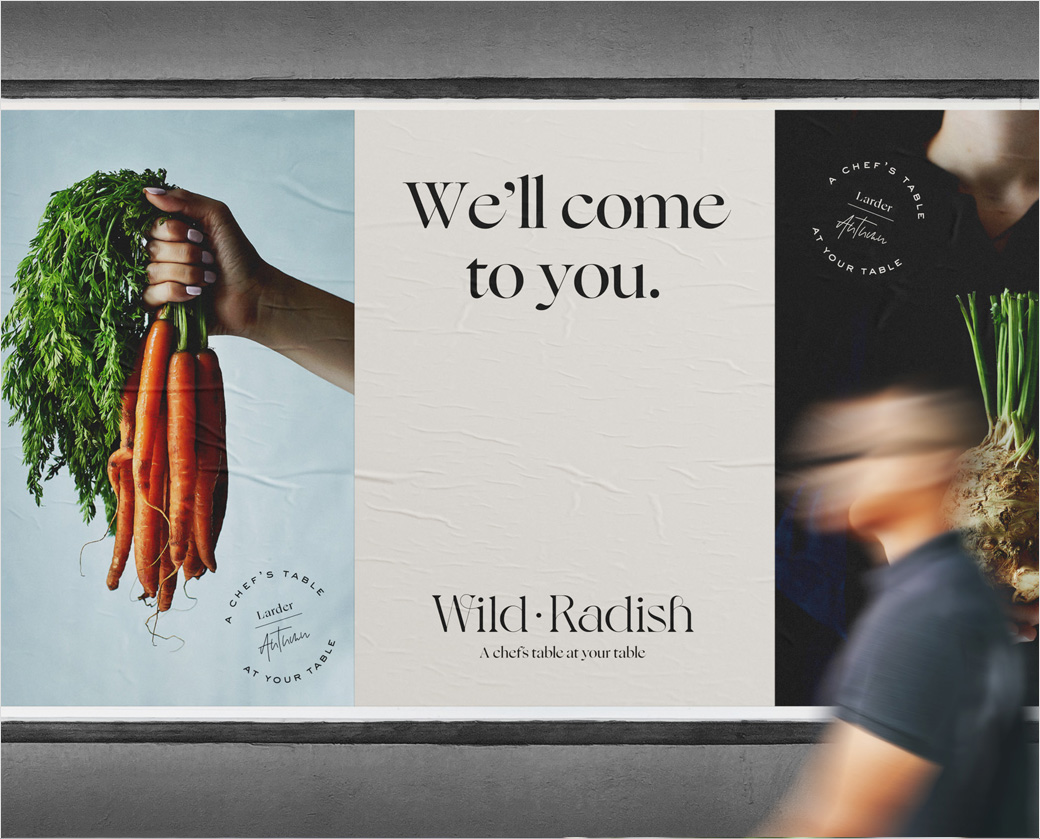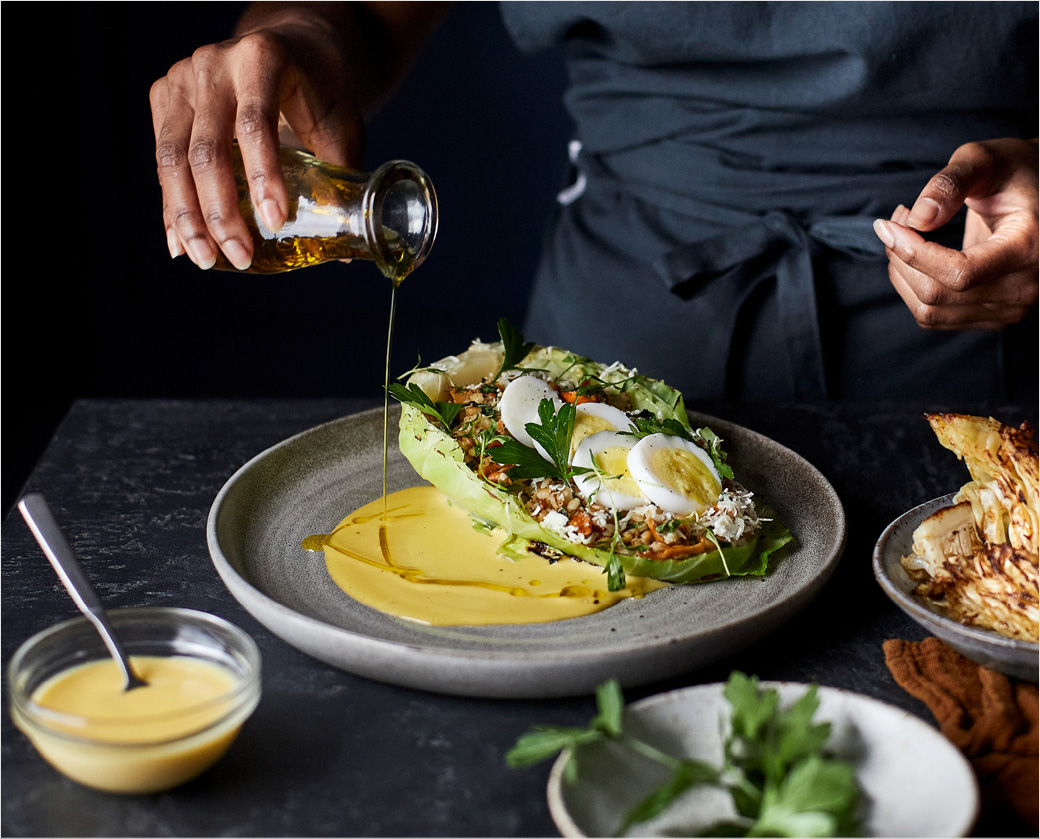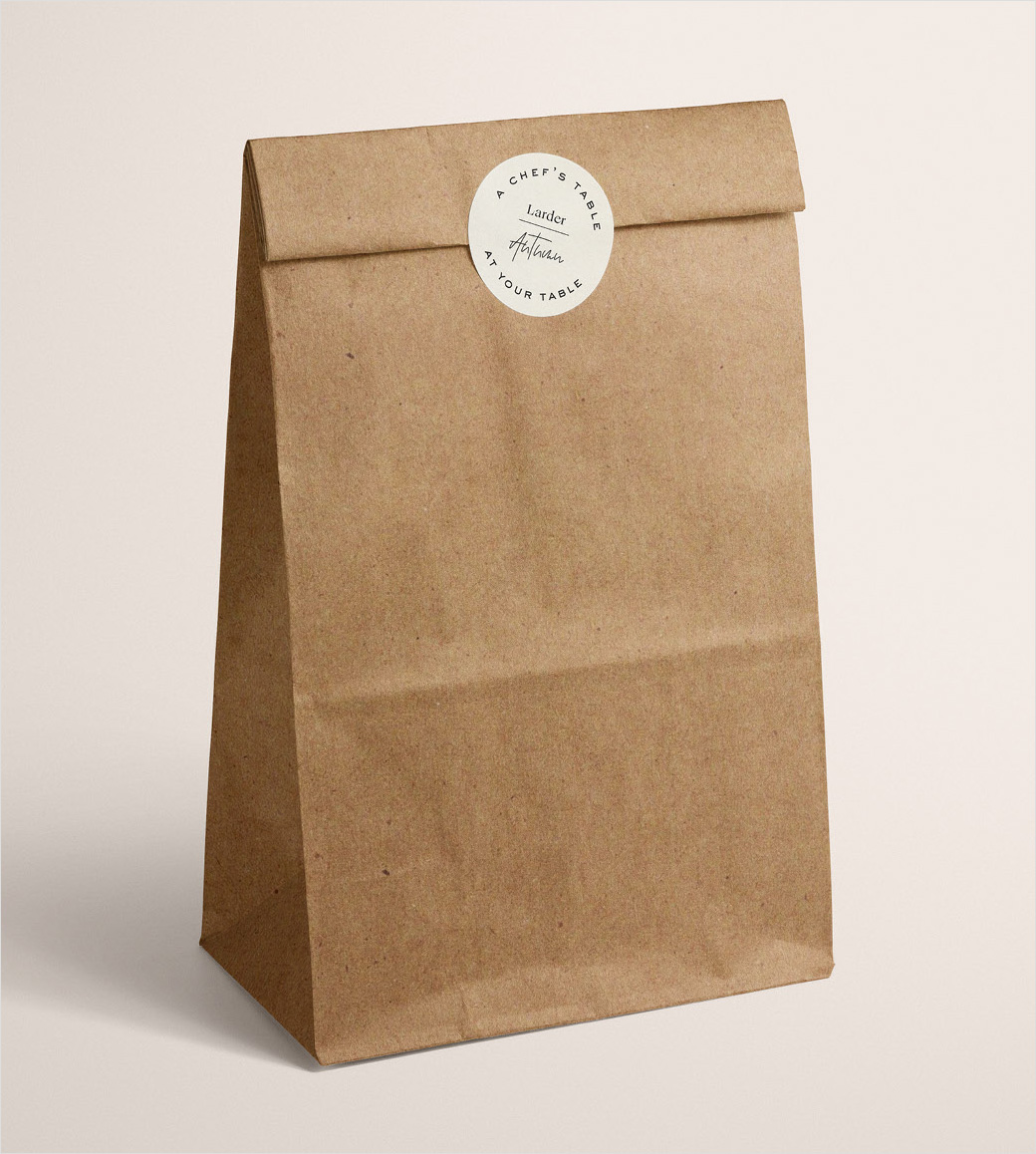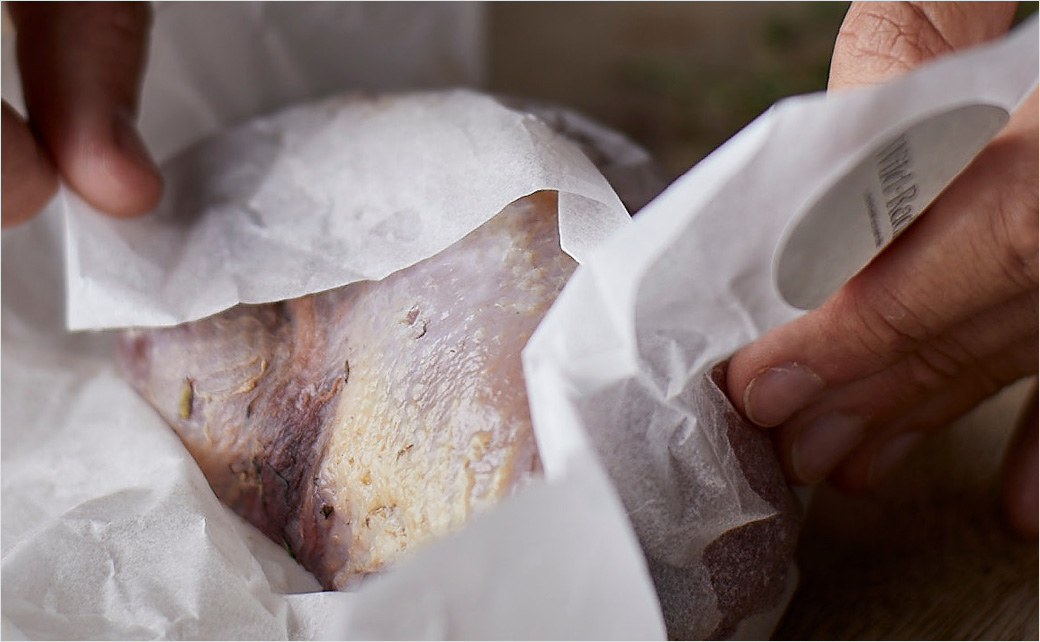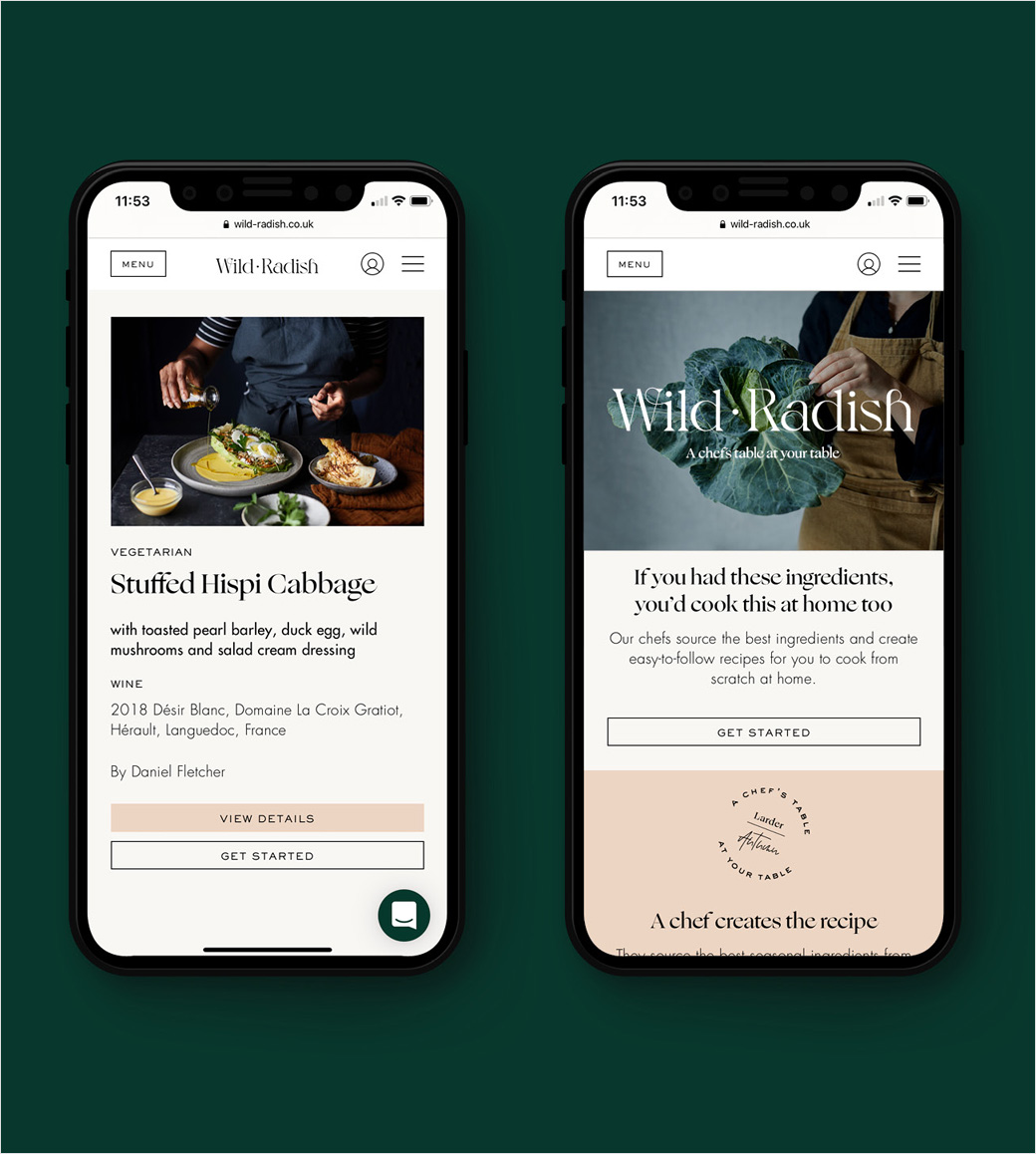 & SMITH www.andsmithdesign.com
We All Need Words www.weallneedwords.com