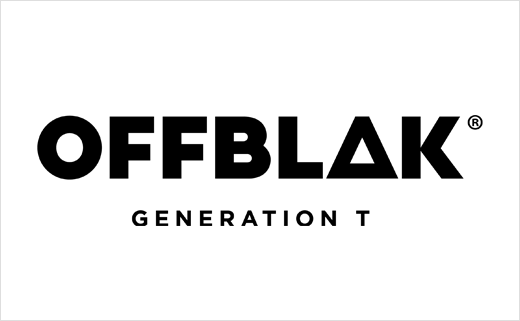 April 18, 2019
Categories:
Food
& SMITH Brands New Tea Startup, 'OFFBLAK'
OFFBLAK, a new direct-to-consumer tea brand has launched in the UK, with branding by London-based agency & SMITH.
Targeted at the health-conscious Gen Z and Millennial market, which & SMITH has named 'Generation T', the identity adopts a "playful" look that it is further claimed moves away from existing category design codes.
Working on the project with illustrator Thomas Hedger, & SMITH's designers developed a fresh colour palette and range architecture that differentiates between the four core categories, namely, Fully Charged, Chill Out, Glow and Caff Free.
Each category is said to reflect the upfront benefits of the tea, aiding selection of the right flavour for the right need. This is then supported by "emotive naming" within each category to reinforce the core benefit messaging, from 'Brighten up' and 'Spice it up' to Squeeze me' and 'Down time', followed by details of the specific flavour profile.
On the back, each pack incorporates further information on the caffeine level and flavours, with details of what the tea feels like, for example, 'Finishing a yoga session'. Additionally, each slimline box – designed that way to fit through a letterbox – features the range information on the spine.
"Once lined up, the full collection becomes a library of tea that feels happier on Instagram and on shelf than in the cupboard," explain the designers.
Each sub-range also gets a specific style, such as a circular graphic or figure in different poses, with each flavour profile depicted by a new illustration. And, as a nod to the pyramid-shaped tea bags used by OFFBLAK, the main logo also incorporates a triangular letter 'A'.
"We've given OFFBLAK the illustrative freedom that craft beer and coffee sectors have owned until now, with the flexibility to grow and develop the range with a truly ownable identity," says Dan Bernstein, creative partner at & SMITH.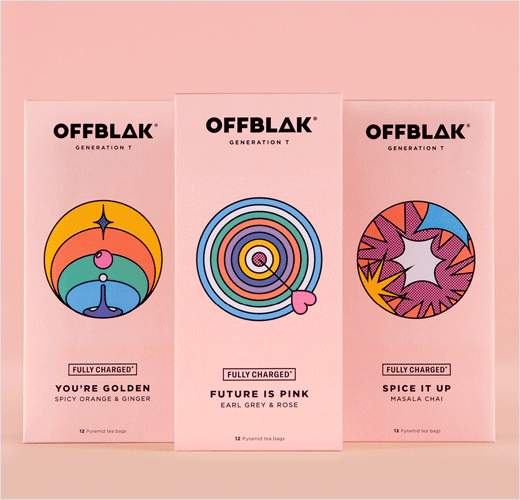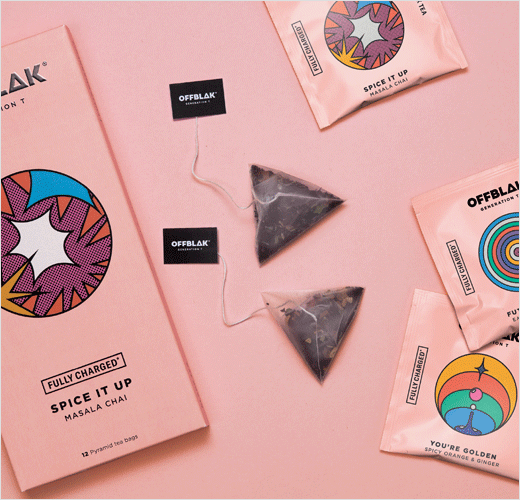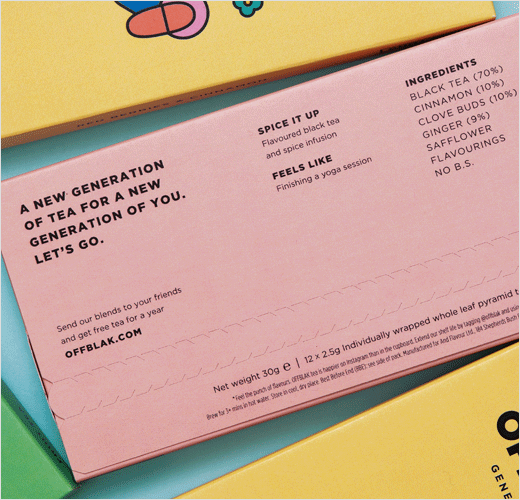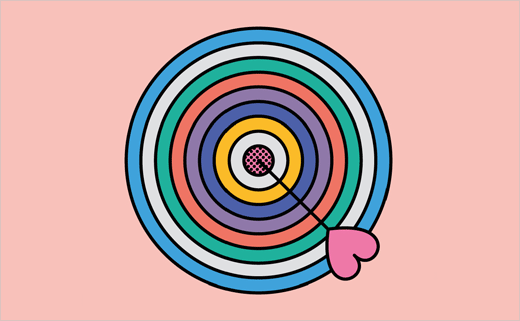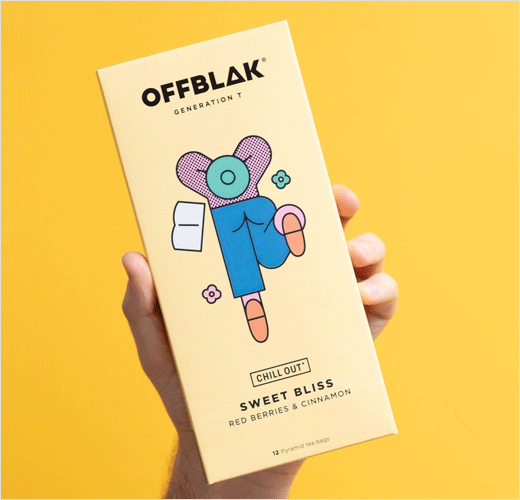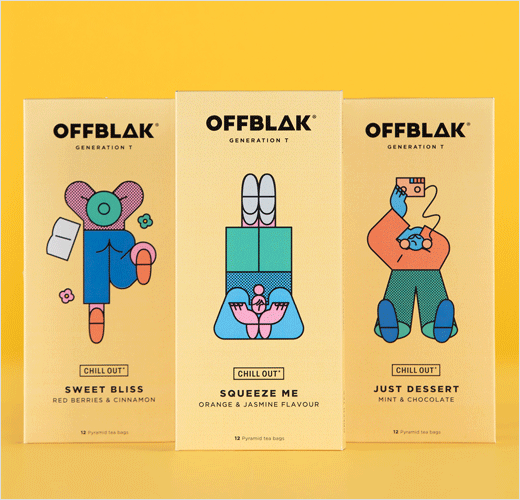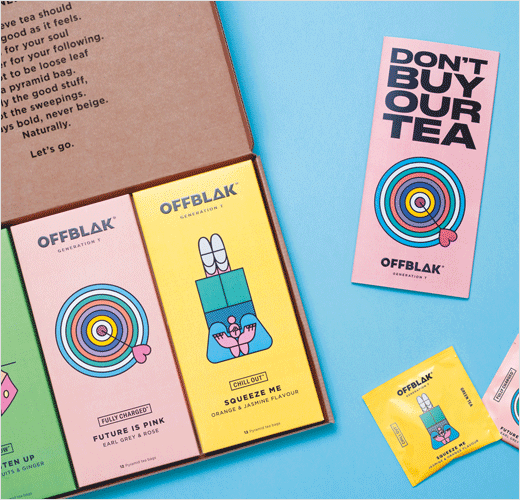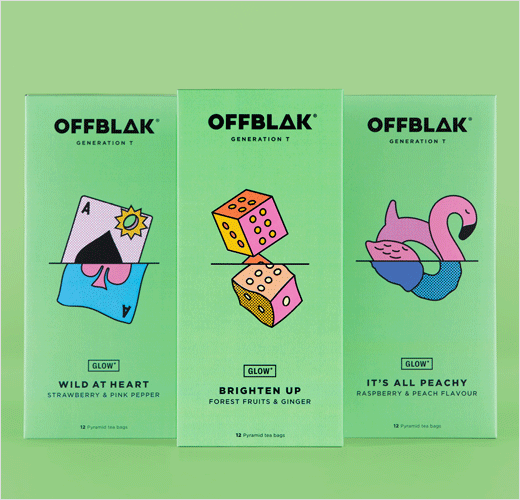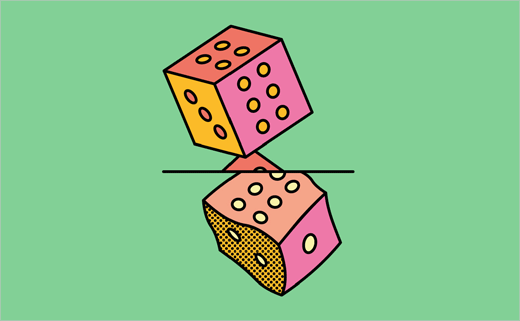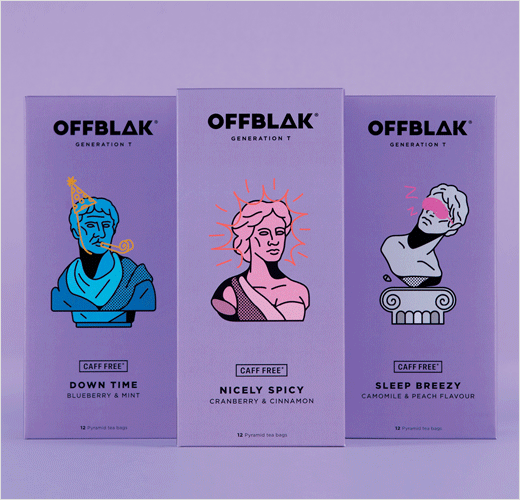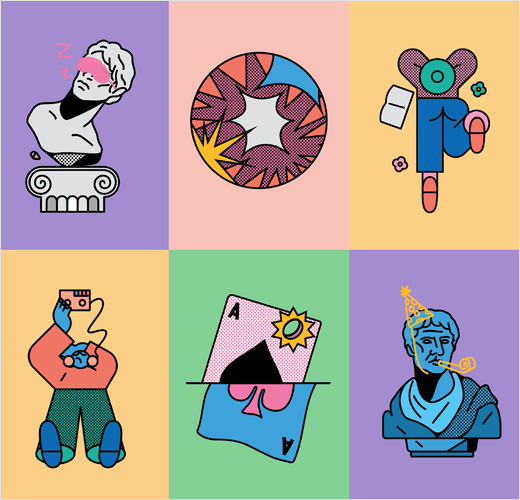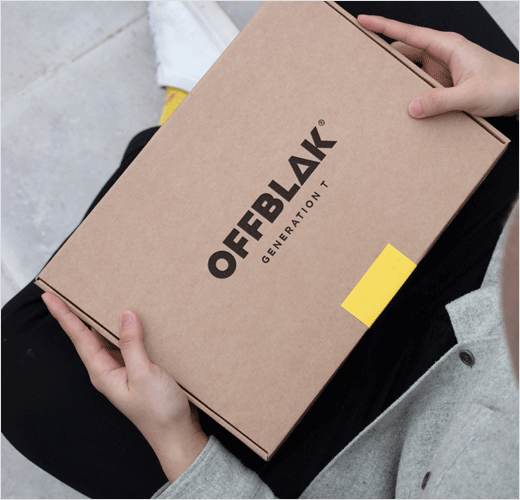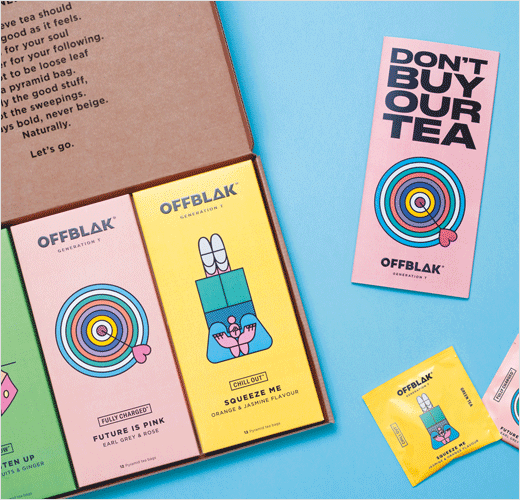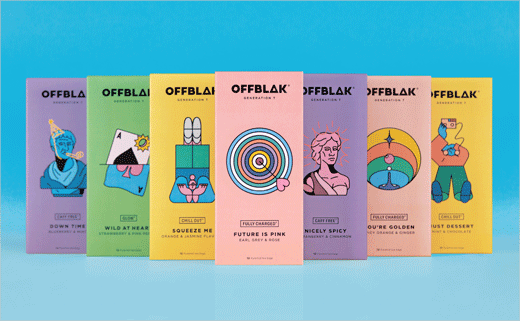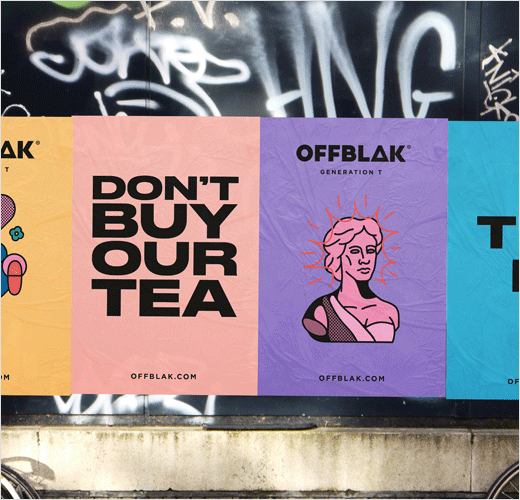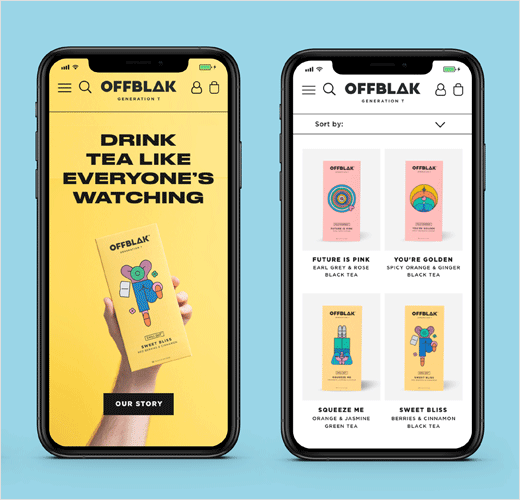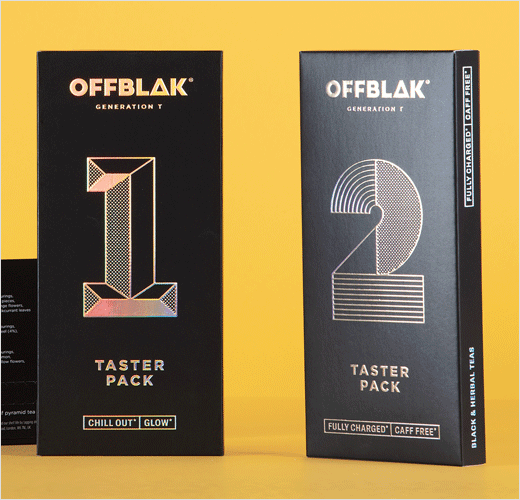 & SMITH
www.andsmithdesign.com