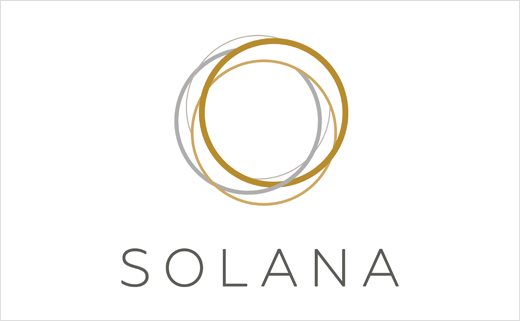 Solana Business Park Unveils New Logo Design
Solana Business Park and architecture firm 5G Studio Collaborative have unveiled a new logo as well as final architectural design renderings of the U.S. property's $50 million campus renovation.
Investment firm Equity Office Properties, an affiliate of New York-based Blackstone Group, last month revealed plans to spend $50 million in capital improvements to the property after purchasing the Texas-located business park for $180 million in 2014.
Dallas-based 5G Studio's renovation redesign strategy for Solana includes a renewal of the property's brand identity with transformations that will be visible in a new colour scheme. Natural prairie colours, weathered metal materials and the new Solana logo will be seen throughout the property renovations.
Local graphic design firm 70kft was tapped to execute the new branding. Both the logo and colour palette invoke a "ranch cool" Texas vernacular, say the designers.
Campus buildings have also been renamed to better align with the new property identity. The new names include: The Vista at Solana (formerly 1 E. Kirkwood), The Terrace at Solana (formerly Campus Circle) and The Plaza at Solana (formerly Village Circle).
Renovations are underway and expected to be completed by the end of 2015.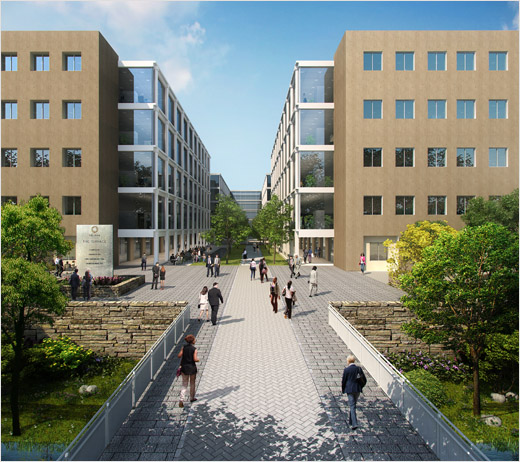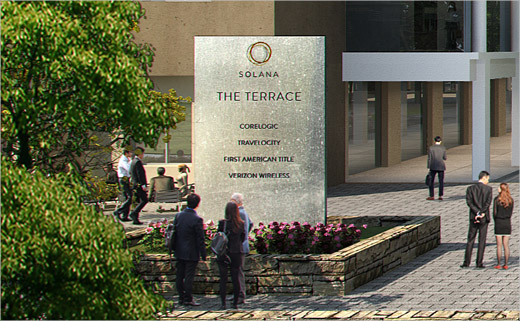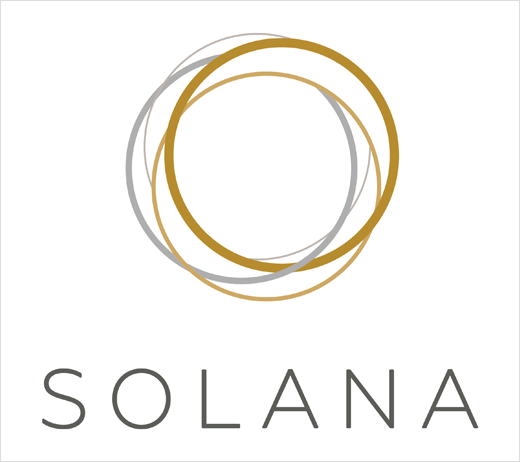 70kft
www.70kft.com