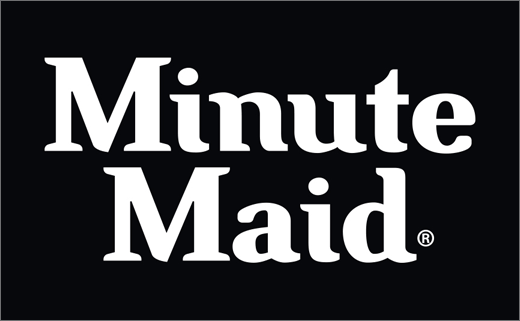 July 14, 2017
Categories:
Food
Taxi Studio Helps Coca-Cola Rebrand Minute Maid
Taxi Studio has worked with the the global design team at Coca-Cola to create a new visual identity system for juice brand, Minute Maid.
The design studio was briefed to draw together the beverage company's current range of over 1,000 juices into a single identity, while also enabling the range to expand in the future.
"The juice category was deeply complex, visually cluttered and confusing for consumers and rapidly changing consumer needs were causing an influx of innovations. So, in 2014, it was decided that Minute Maid would be redesigned to ensure it retained its number one position," says Taxi Studio.
The redesign sees the introduction of a new hierarchy, with all of the different products now categorised into four distinct groups, namely, Essentials, Refresh, Nutri and Delight.
"Our category-norm-defying chassis system (with a fruit architecture) creates a billboard effect at retail and elevates the original brandmark story of dark fertile soil under a lush green horizon and a sun-drenched grove," explain the designers. "To ensure every on-pack element was world-class standard, along with a strong use of the Minute Maid black, we also developed exceptionally beautiful and realistic depictions of fruit that celebrate nature's imperfections."
Minute Maid's all-new design has now rolled out globally.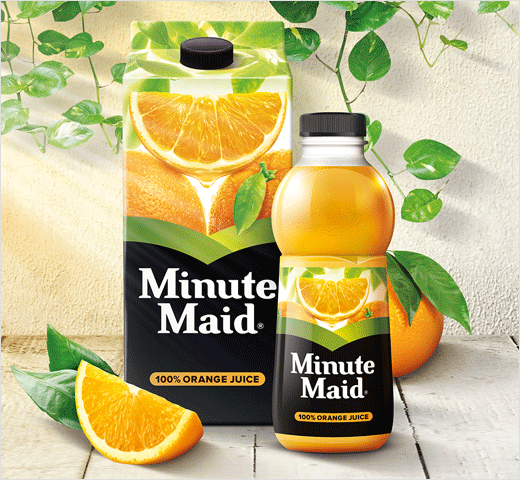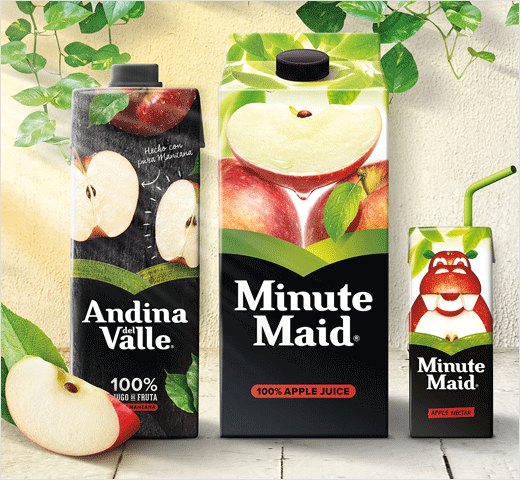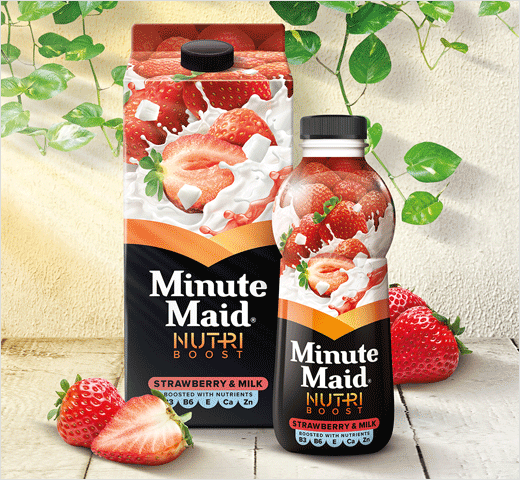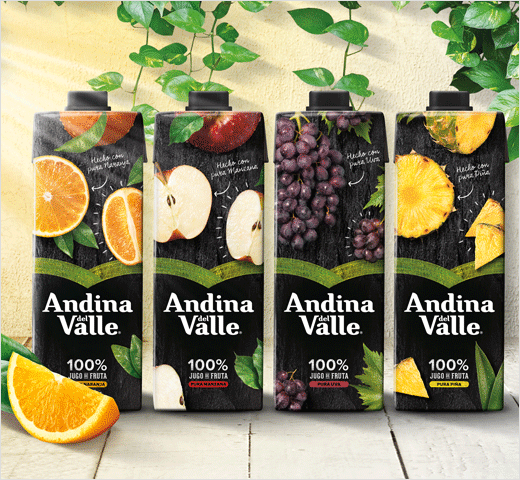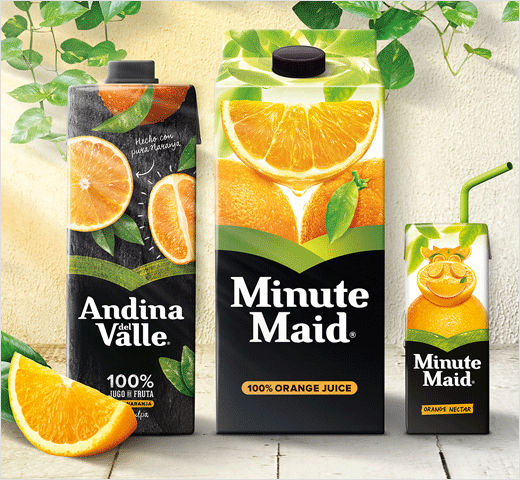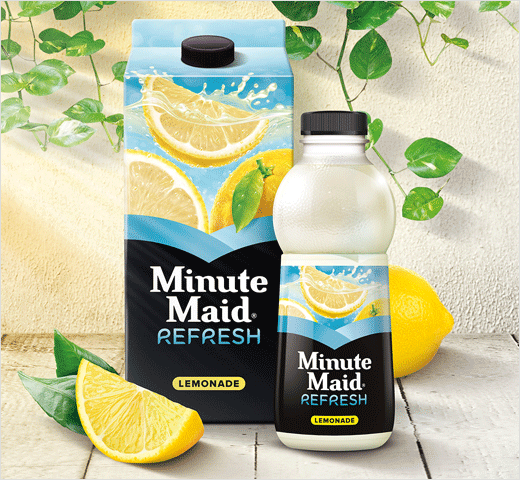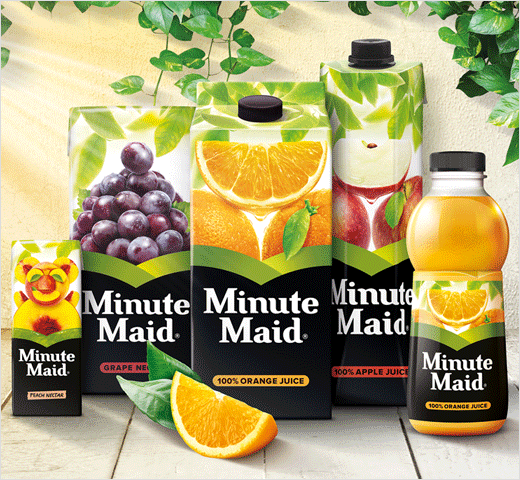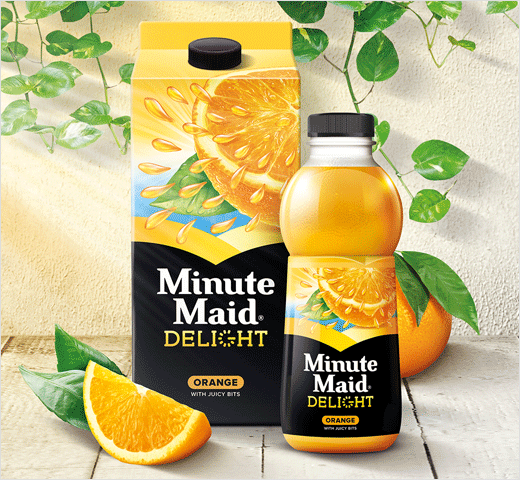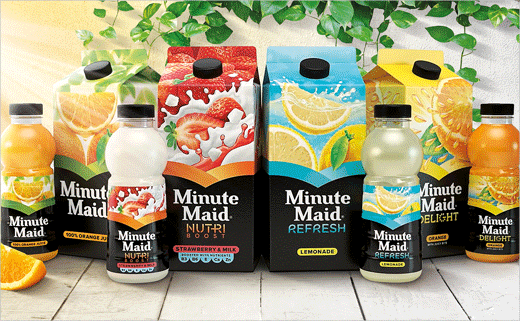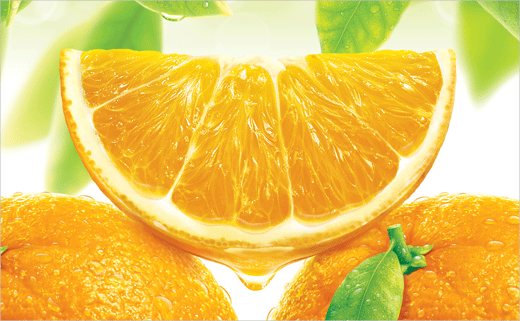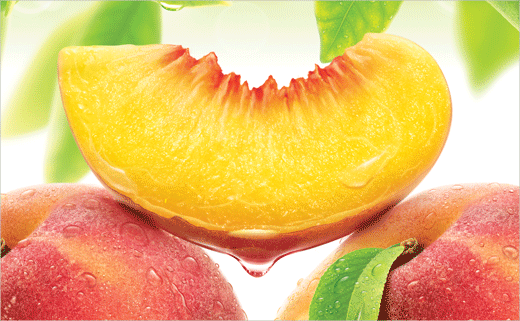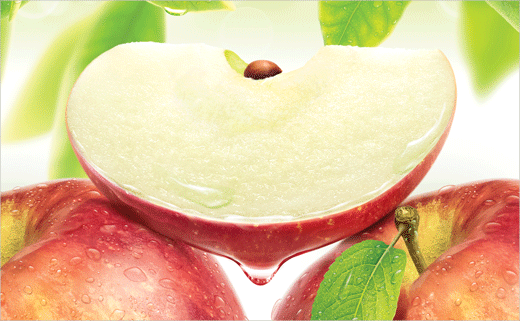 Taxi Studio
www.taxistudio.co.uk