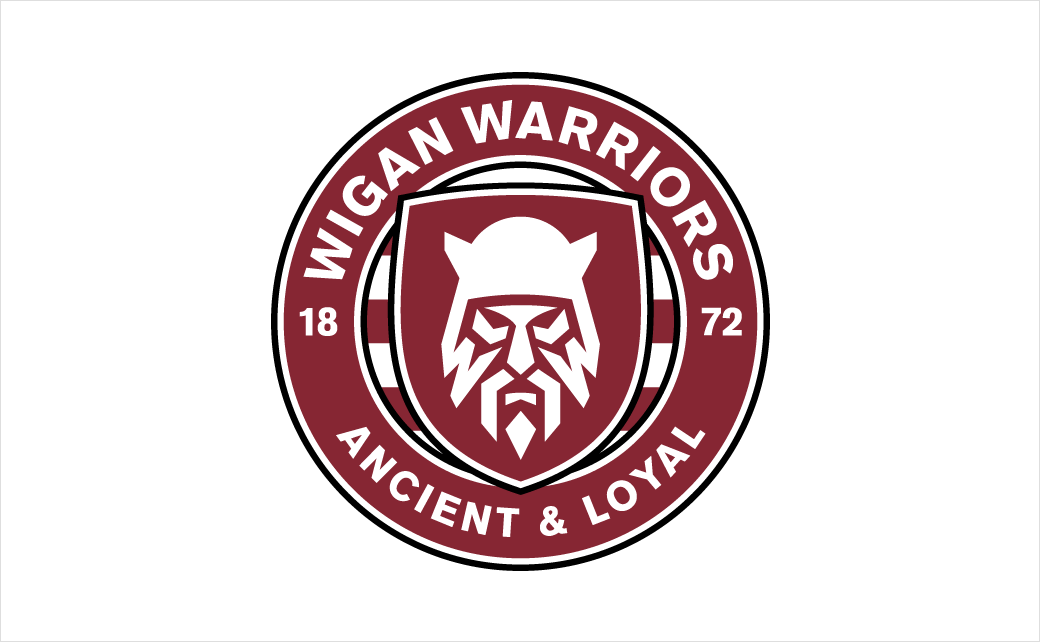 November 4, 2020
Categories:
Sports
Wigan Warriors Reveal New Logo Design
Super League club the Wigan Warriors have this week revealed a new badge designed "for the modern, digital era".
The new logo will feature on an all-new shirt that incorporates multiple shades of cherry red to create a graphic pattern, with black hoops and white trim.
Also accompanying the new badge is a new strapline that will accompany the rugby team's communications, with the phrase "Never Gonna Stop" taken from a line in a chant popular with the club's fans, namely, 'We Are The Boys'.
While the new jersey has been designed by sports brand hummel, the club's official shirt sponsor, the logo has been designed by Stuart Watson, a partner at London-based brand agency Nomad.
"The world has changed, and we need to be much more digitally focused. Everyone is watching things on their phones; the way clubs interact with their fans is through social media. Those icons [on traditional detailed crests] become really small and they don't hold up. It's not the fault of any old logo, it's just that the world has changed, and we've gone digital," says Watson.
"We've retained some of the other non-negotiables like the Ancient and Loyal motto and of course our name, as well as bringing in other elements of our identity for the first time with the inclusion of 1872 and the cherry and white hoops within a Northern Soul-inspired circle, which provides another very contemporary reference to our town's proud history," adds Wigan Warriors executive director, Kris Radlinski.
"If you go back to the original crest – it is not representative of Wigan Rugby League Club. It's the town crest which we've inherited as part of the club," comments Keith Sutch, the team's official historian.
"One of the main important parts for me is the fact that we've kept the 'Ancient & Loyal', which was part and parcel of the original badge.
"We've got the warrior and the piercing eyes, which reflects a lot of Wiganers and when you look into a Wiganer's eyes and the way they want to win."
Despite the arrival of the new logo, the club says that the existing crest will still feature within heritage ranges and on occasions where a formal 'coat of arms' style design is needed, such as potential suit jacket embroidery for major finals.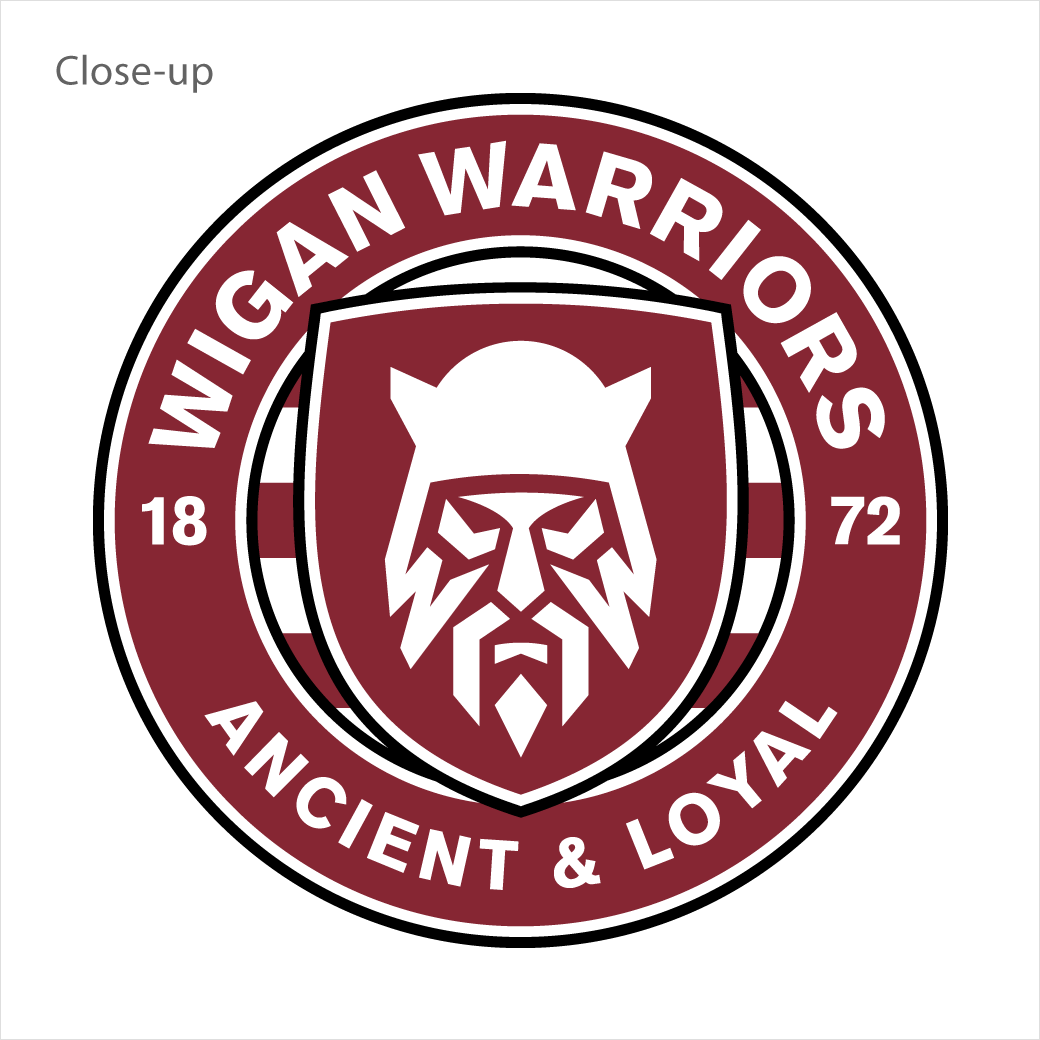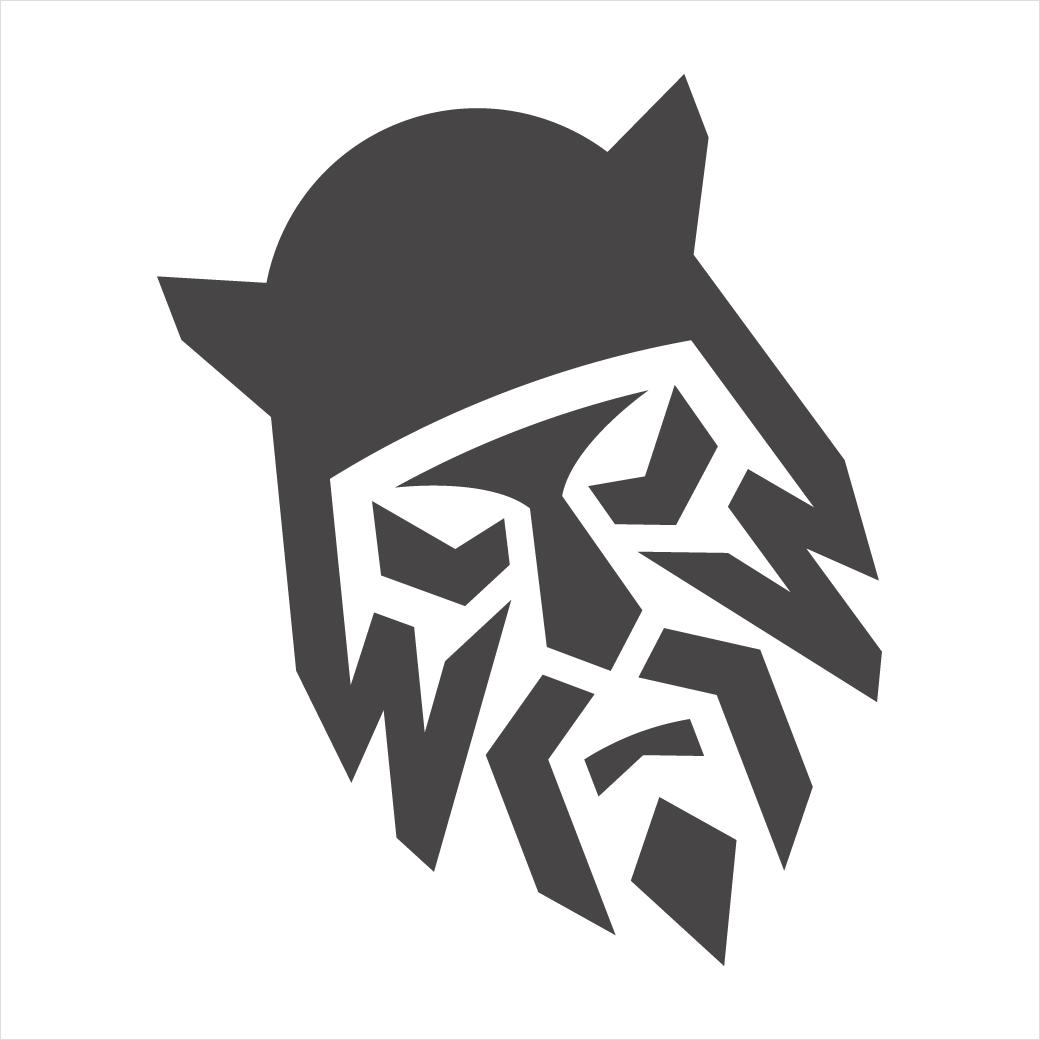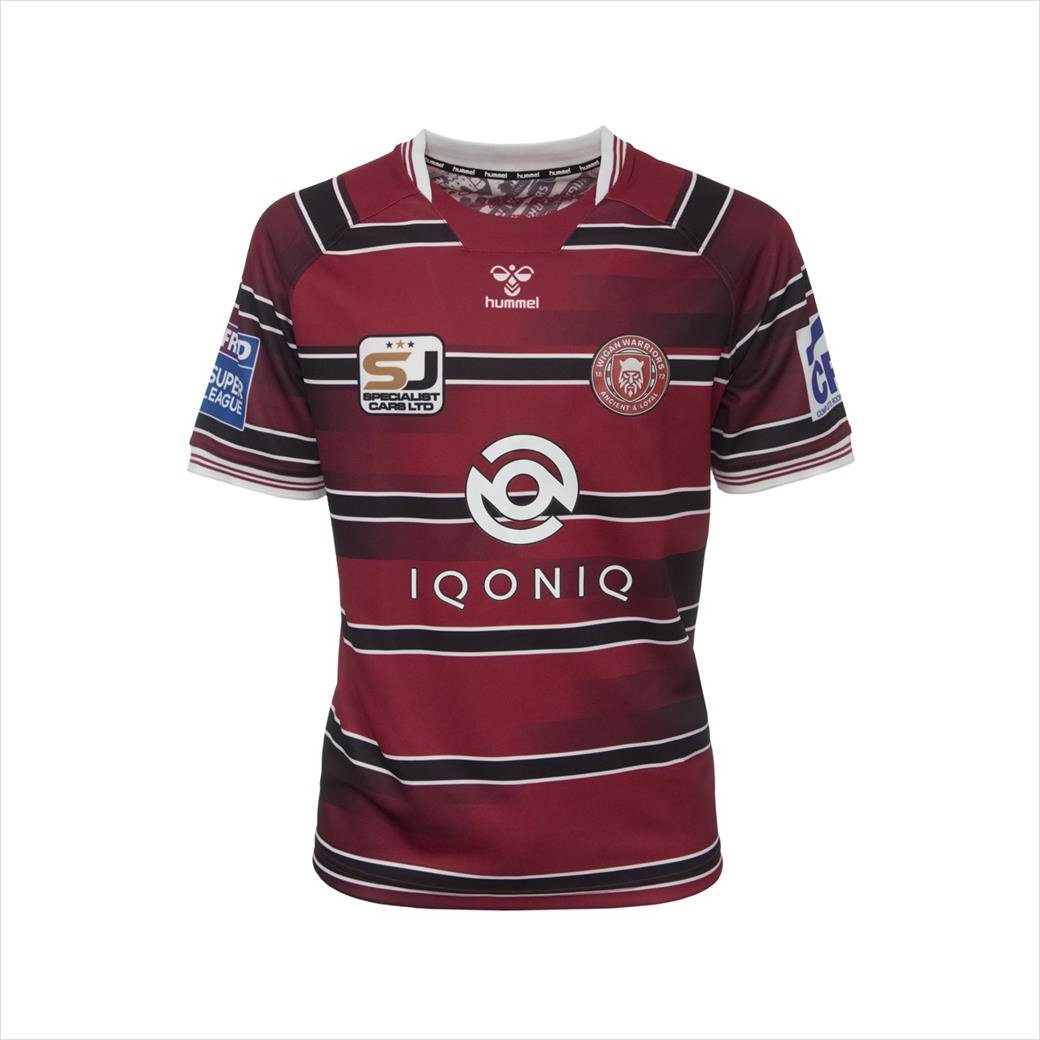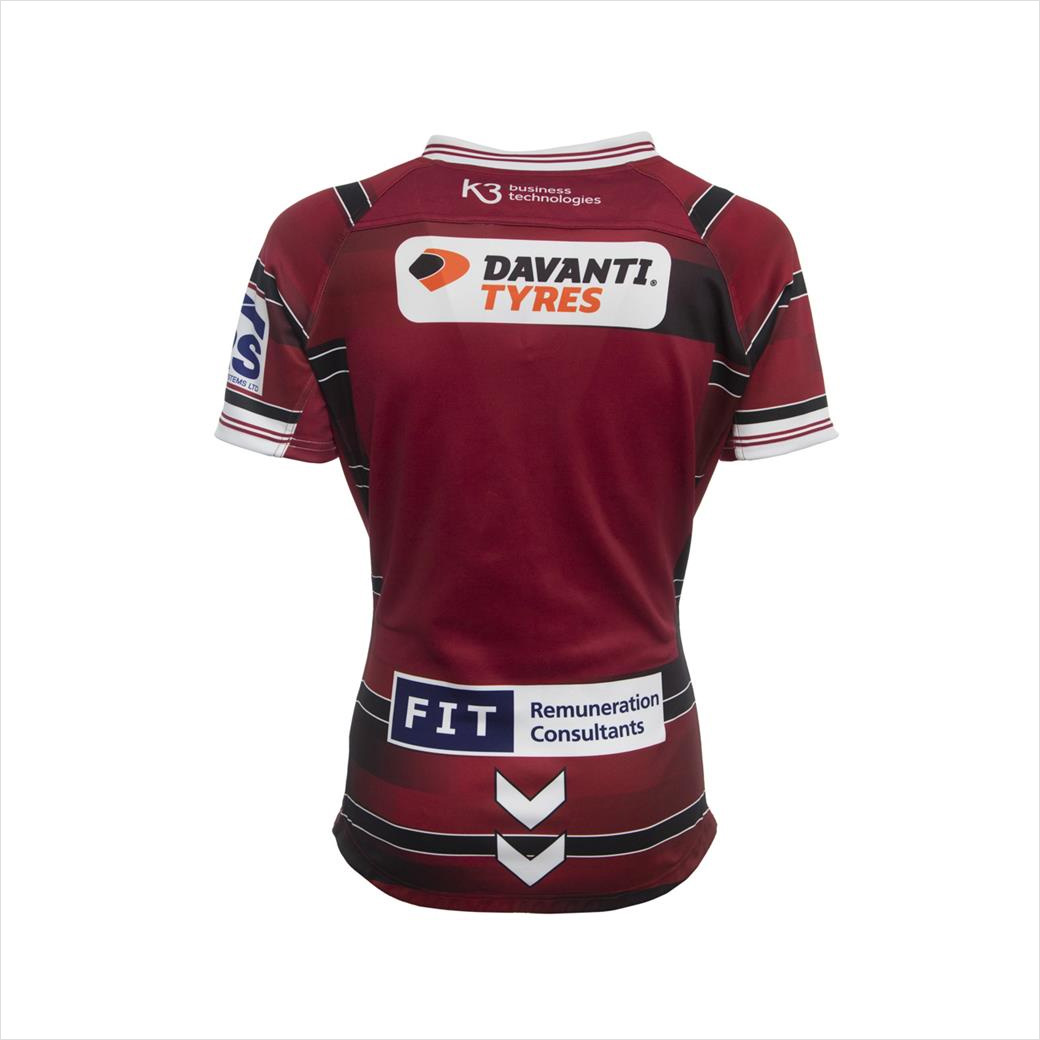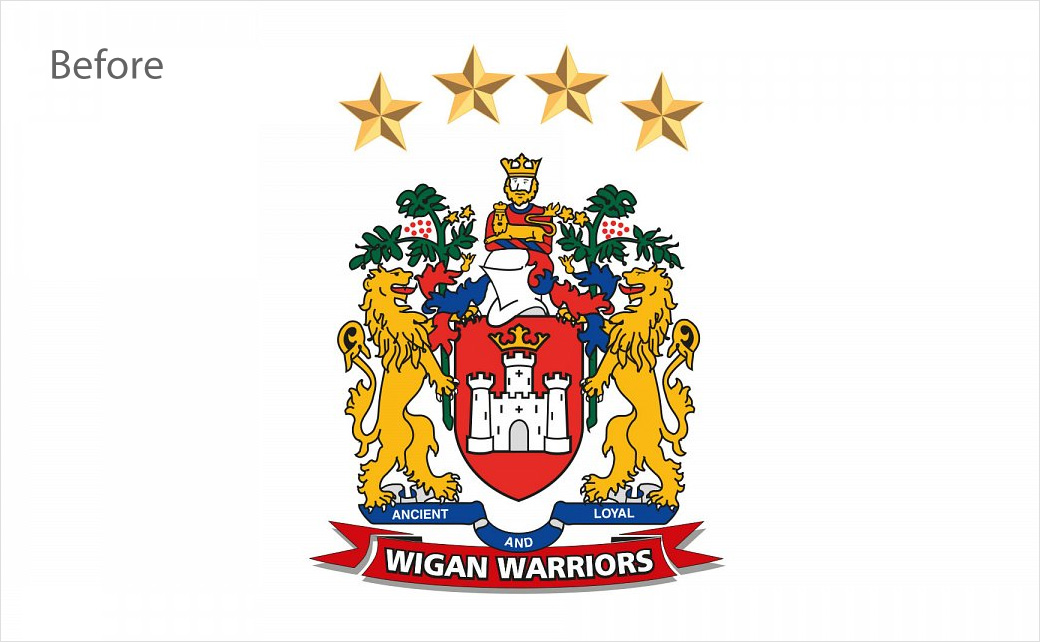 Source: Wigan Warriors