August 19, 2019
Categories:
Food
Without Refreshes Logo and Packaging for Wahaca Taco Kits
Wahaca Taco Kits has relaunched in supermarkets across the UK with a fresh brand and packaging identity by design studio Without that marries the range with the popular restaurant chain.
Without's partnership with Wahaca restaurants goes all the way back to 2007 when the very first outlet opened in London's Covent Garden; they have continued to work with founders Mark Selby and Thomasina Miers who have since expanded the Mexican street food brand into a chain of 25 branches across the UK.
With the redesign, rather than focus on ethnicity and accepted Latin American design cues, the design team says it decided to hero the eating experience itself.
"The finished product avoids stereotypical Mexican design cues, like cacti and sombreros, and replaces them with fresh vibrant colour palettes, allowing the quality of the food to speak for itself," explain the designers.
Details such as the colours, chevrons, san-serif font and logo have made the crossover from restaurant to kit. Additional elements include photographic images of serving suggestions, while 'Tommi Tips' are said to further amplify the relationship with the restaurant chain.
"Wahaca is a pioneer in the street-food movement, and we wanted to take that spirit and make it work on the supermarket shelf for everyone. We wanted to celebrate the sense of occasion, the ritual, the format," comments Roly Grant, creative director at Without. "These tacos are the real deal. And by referencing the brand and identity work that we did in the restaurant space, we have created a sense of cohesion that will engender trust and confidence in consumers perusing the supermarket aisle."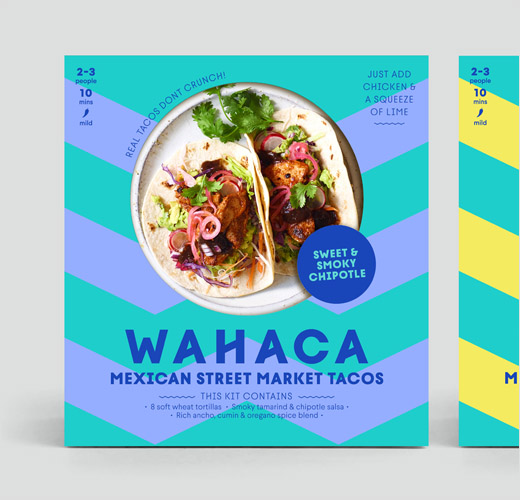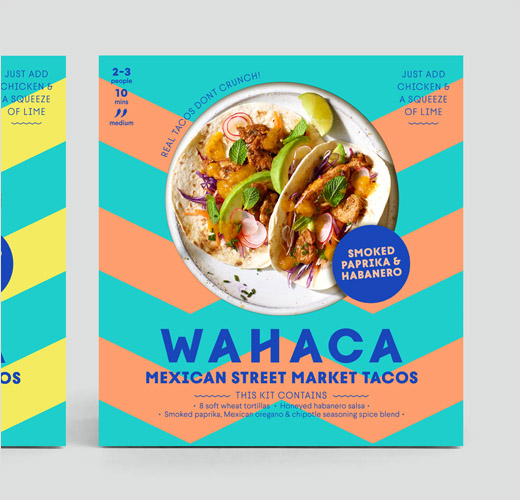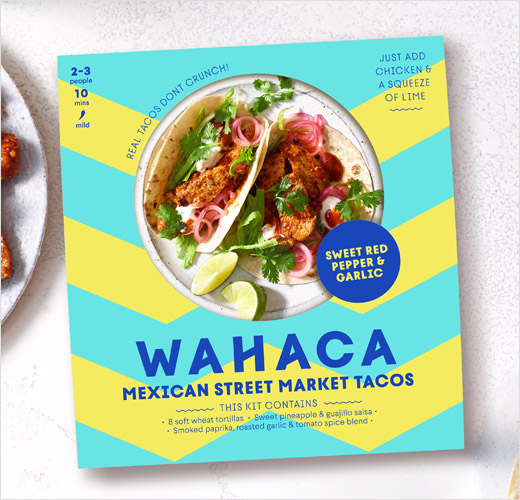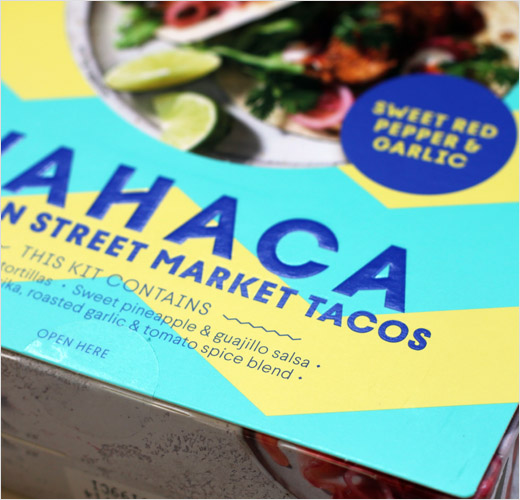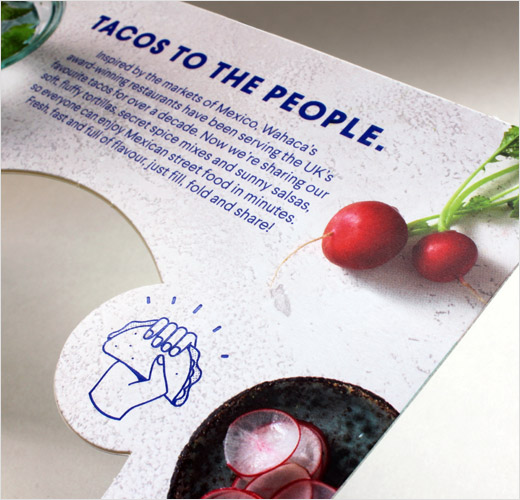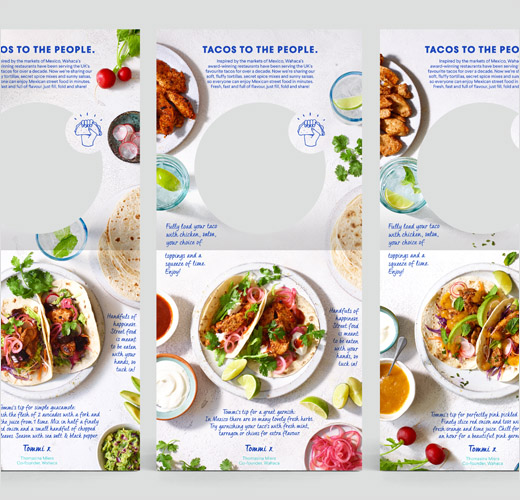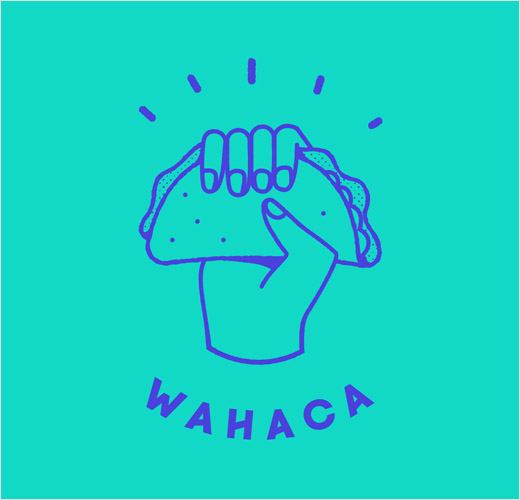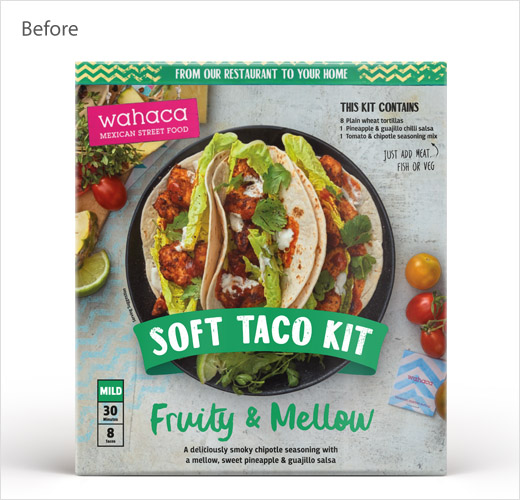 Without
www.without.studio