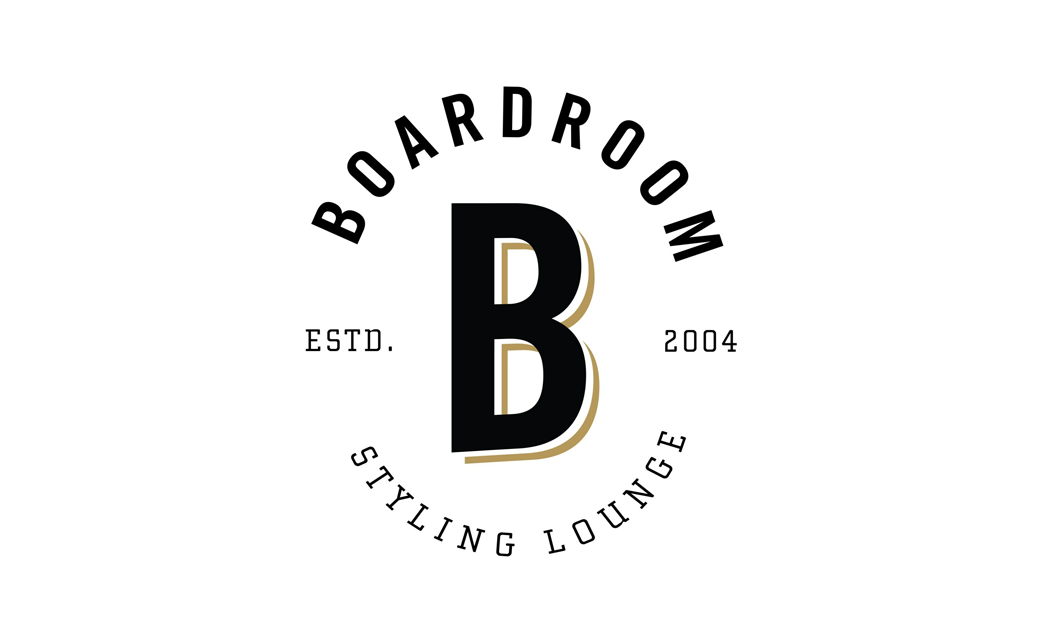 Boardroom Salon for Men Announces New Name and Logo
Upscale American barber chain, Boardroom Salon for Men, has revealed a new name and logo as part of a major brand refresh.
Adopting "Boardroom Styling Lounge" as its new name, the firm's redesigned visual identity is being rolled out across not only its website and social media platforms but also across its physical branches, which total 45 in all.
"We are excited to roll out our new brand as we highlight the customer experience of transformation, both through style – something unique and personal to each of us, and in how each person feels after a relaxing service," says Josh Goodell, the company's CEO.
Adding: "As a leader in the grooming industry, we know that people desire experiences, not just services, and at Boardroom we're committed to creating an indulgent and relaxing experience for each person who walks through our doors."
The new logo and branding, which has been created in collaboration with Dallas-based creative firm GoDo Discovery Co., is said to be the result of "in-depth research among consumers, clients, stylists, managers and stakeholders."
"We chose the descriptor 'Styling Lounge' because it embodies the relaxed experience our clients enjoy when they walk through the door and unwind in a comfortable chair with a drink in their hand," comments Goodell.
The new primary logo is comprised of the scissors badge, Boardroom wordmark, and Styling Lounge qualifier.
While the brand's three heritage colours – "razor black", "leather gold", and "clean white" – have been maintained, they see the addition of a newcomer in the form of "denim blue" to create "a bold and versatile look that reflects today's modern identity", according to the designers.
The exteriors of the styling lounges will also eventually feature the new visual branding, and in some instances that age-old symbol for men's grooming, namely, a barber pole.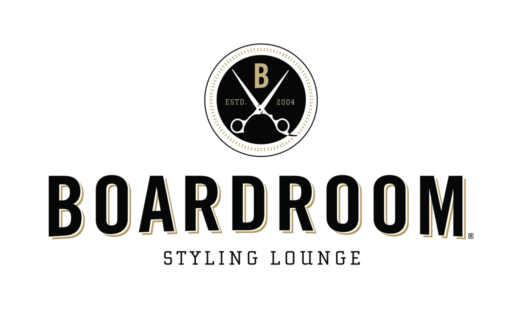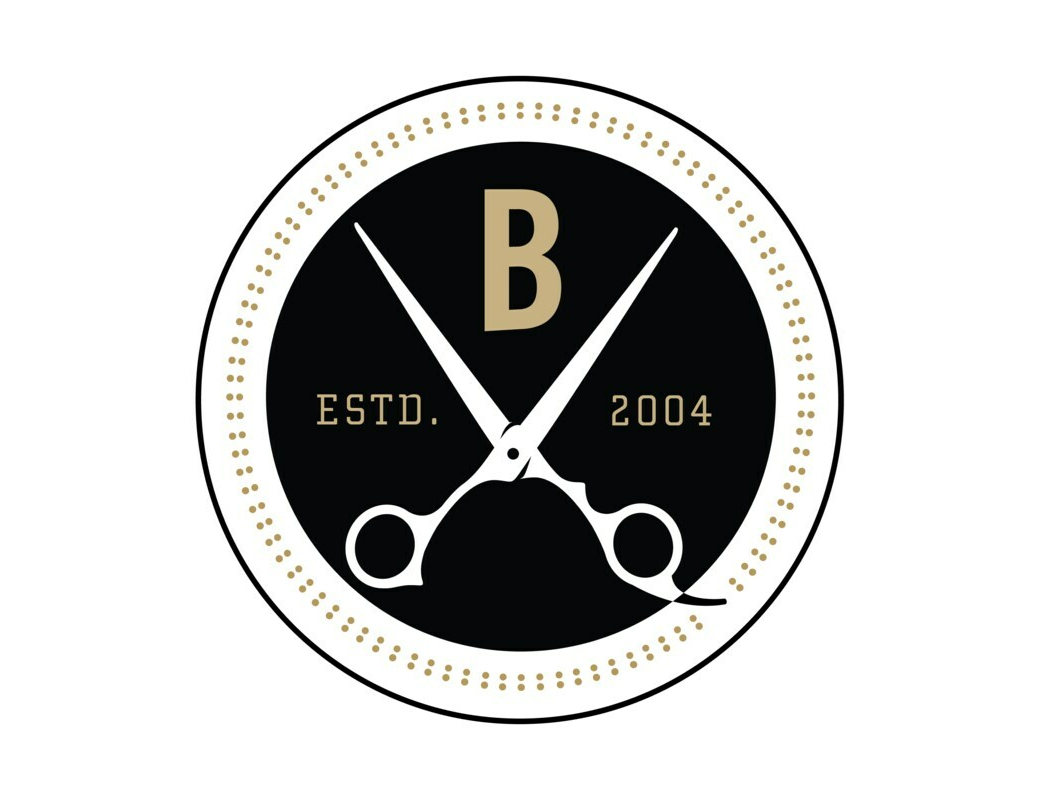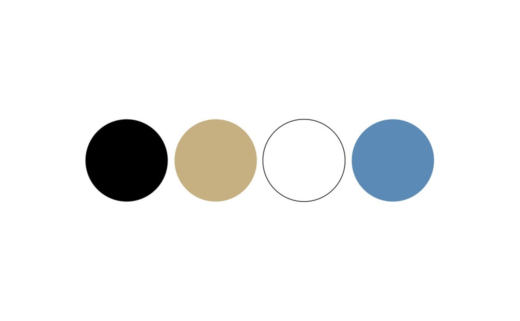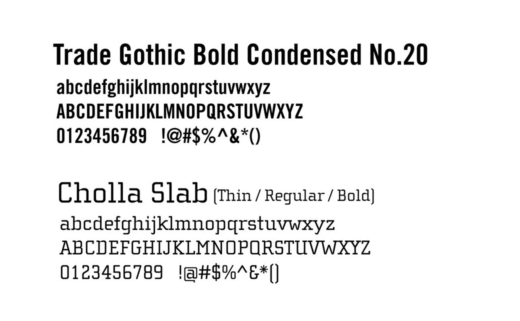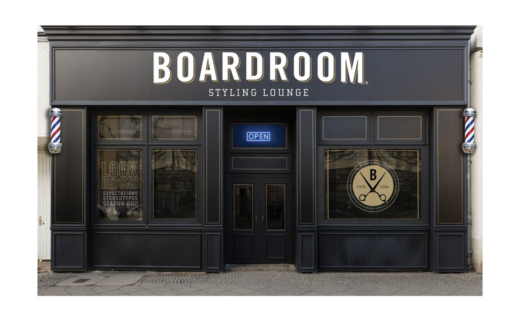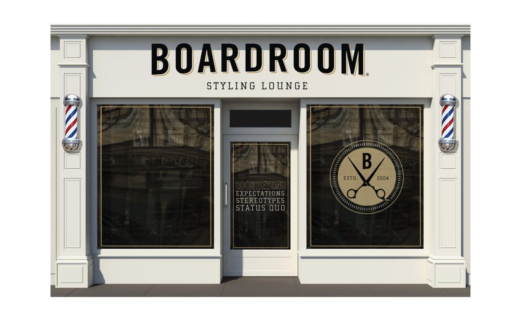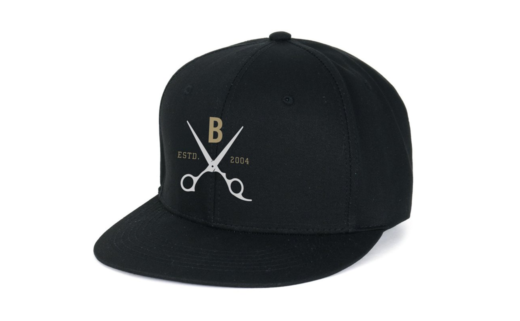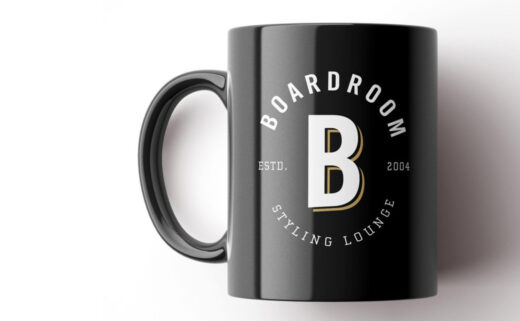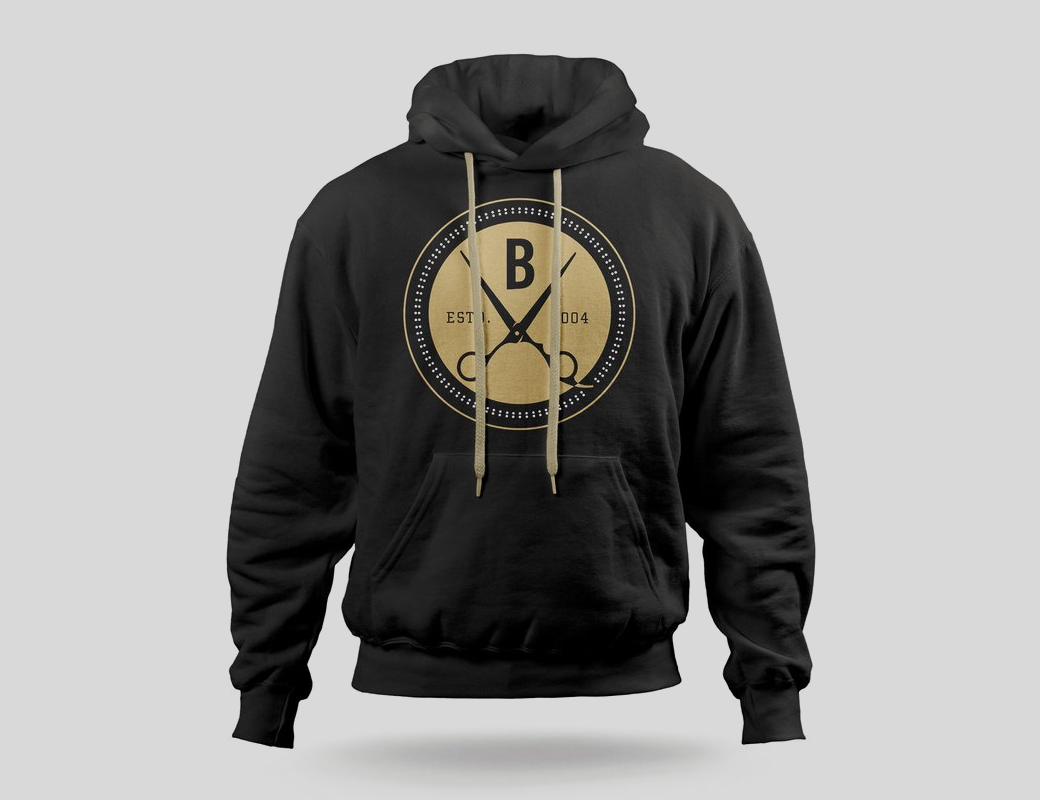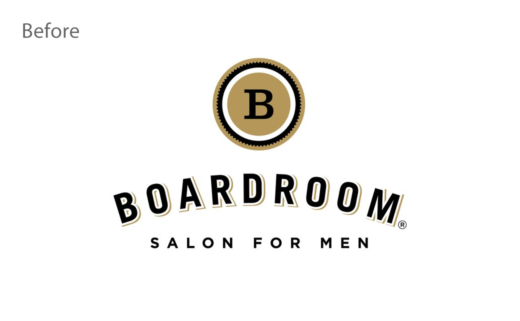 Source: Boardroom Styling Lounge