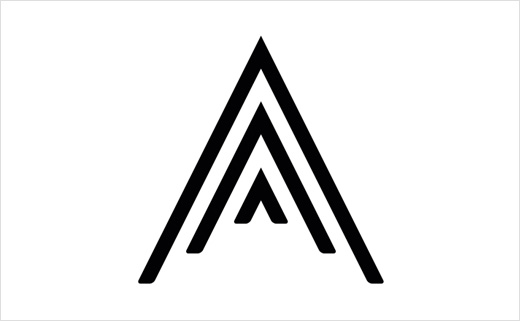 Educational Branding for 'Activate Learning' by Purpose
London-based brand consultancy Purpose has created the brand strategy, naming and branding for Activate Learning, the new name for Oxford & Cherwell Valley College Group (OCVC).
The new design programme has enabled a number of relaunched, locally focused colleges to come together as a group, united behind one single vision and set of values.
Purpose's remit was to help create a brand family for a number of educational institutions in different locations in the region. These include Reading College, which joined the group in 2010, City of Oxford College, previously the Oxford and Blackbird Leys campuses of OCVC, and Banbury & Bicester College, previously the North Oxfordshire campuses of OCVC.
Activate Learning is also the lead sponsor for UTC Reading, a new university technical college which opened in September 2013. Under the banner Activate Enterprise, the group continues to be the leading provider of apprenticeships and work-based training in the region.
The new branding supports the development of a broad ranging marketing programme to articulate and promote the group and its separate parts, supported by the strapline 'Further than Education'.
Following an investigation into the existing branding of the individual parts and their intended relationship to the group, Purpose recommended a co-ordinated (monolithic) approach tempered by a degree of flexibility for a couple of individual colleges not ready to let go of their own logotypes.
However, Purpose believed that as the programme developed and individual colleges saw the advantage of a shared relationship, all would embrace the shared identity.
A logo based on the letter 'A', formed from ascending black and white chevrons, is combined with a library of dynamic geometric patterns, which in turn are combined with a collection of strong and evocative words.
Additionally, Purpose created a core set of brand guidelines, benchmark visuals and an identity toolkit to enable the in-house marketing/design team to bring the brand strategy to life and implement the new identity.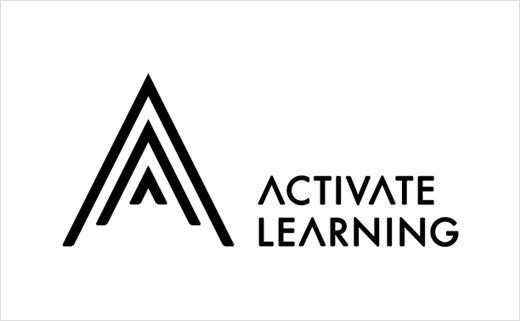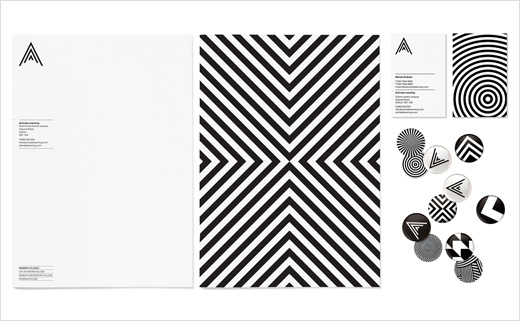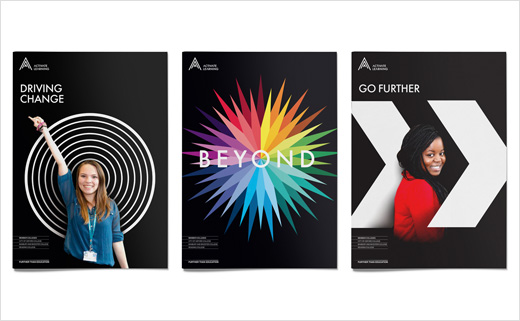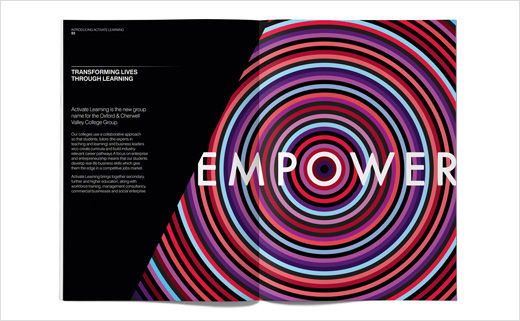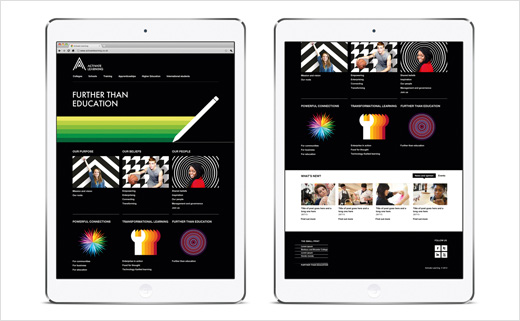 Purpose
www.purpose.co.uk