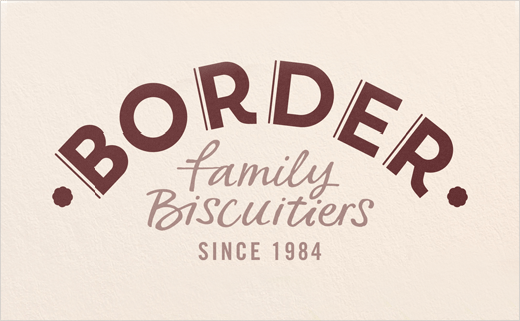 February 8, 2016
Categories:
Food
Coley Porter Bell Gives Border Biscuits a New Look
Border Biscuits, which generated more than £14.5 million in sales in its last financial year, has announced the launch of its new brand identity developed by brand consultants, Coley Porter Bell. The work – rolled out at the end of January 2016 – aims to modernise the brand to help make it more competitive in the popular biscuit aisle.
Utilising its established visual planning process, Coley Porter Bell developed the idea of 'Family Biscuitiers' to convey Border's baking qualities. The scope of work included creating 21 retail packs across 4 ranges, as well as rolling the design out across mini-packs for food service and a new gifting offer, which is due to launch later in the year.
"The aim of the rebrand is to move the range from product-led to brand-led. Previously the emphasis had been on the biscuits themselves and there were few 'Border' equities. However, with a brief to increase listings and distribution it was critical to build value into the Border brand by creating a master brand design system, which still allowed the product personalities to shine," explain the designers.
"The concept for the design was inspired by the precision and exacting standards applied to the baking of the biscuits. Each shape – a circle for Classic Recipes, an oat shape for Oat Crumbles, a triangle for Cookies – is divided into different hand-drawn illustrations and blocks of colour, each representing the ingredients and textures in the biscuit. They are executed in a perfectly imperfect way to convey the hand-crafted nature of the baking process."
As well as an evolved logo, every other aspect of the brand identity has been updated. Details include the hand-scripted 'Family Biscuitiers' and 'Since 1984', and the introduction of 'Our Philosophy' on the back of pack. The designers also made the sub-brands and product names clearer and more consistent in an effort to help shopper navigation.
Carolyn Sweet, senior designer, at Coley Porter Bell commented: "From very early on we were inspired by the Border team's obsession and passion for the perfect biscuit. There is a great mix of precision and creativity throughout their process and this really led the concept and is reflected in the designs. The quality of the biscuits is second to none so we wanted to do them justice and give them packaging that is a thing of beauty and admiration."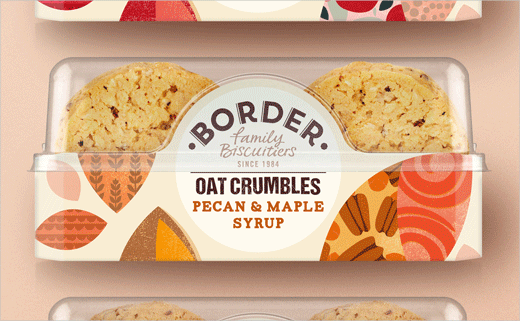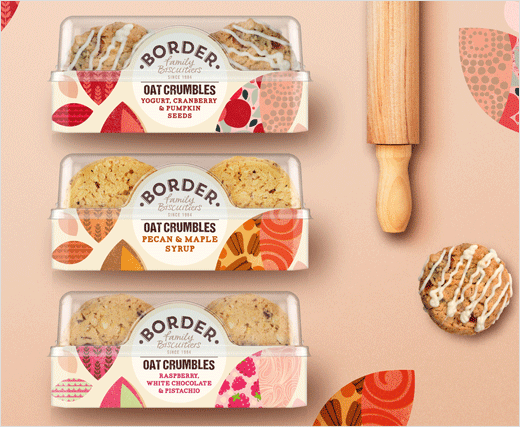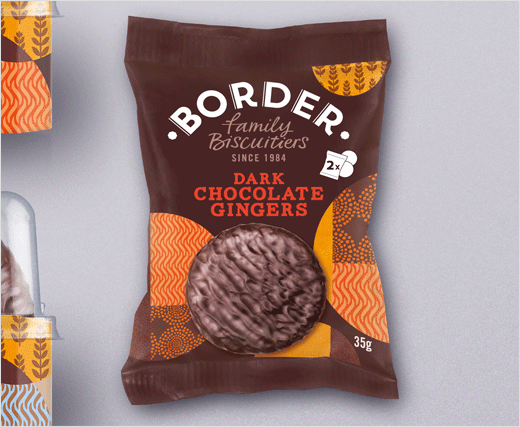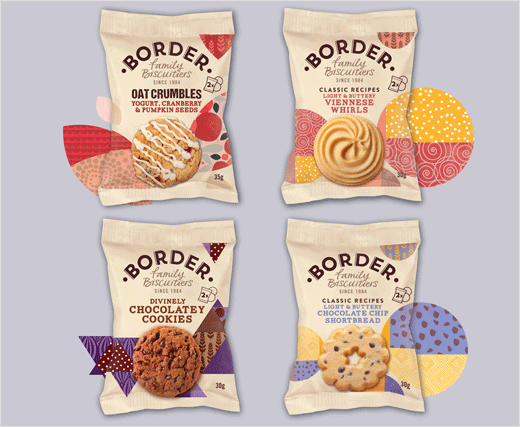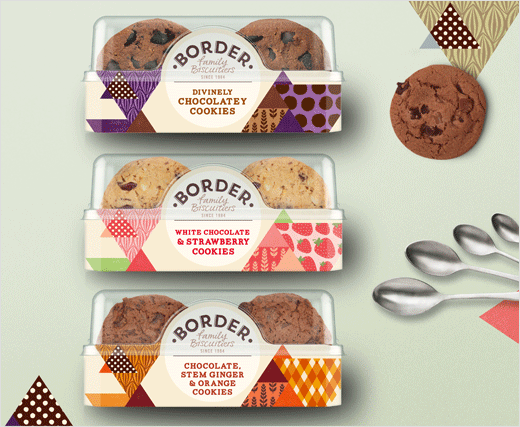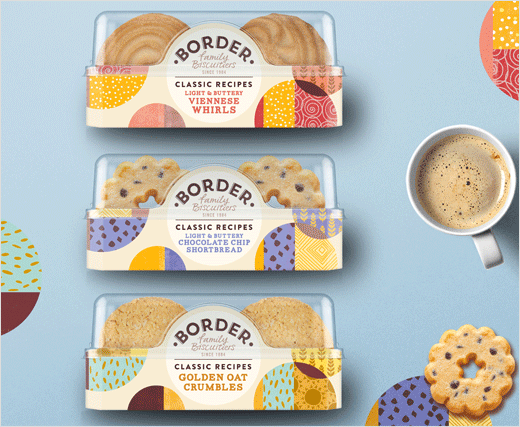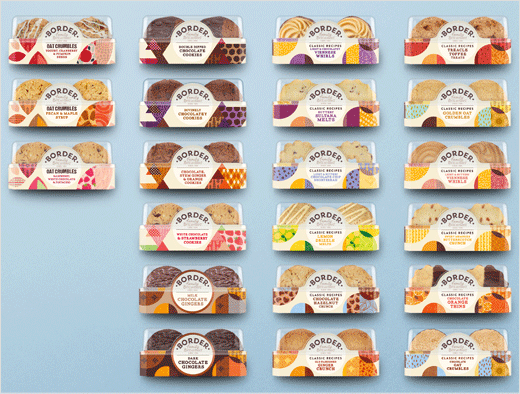 Coley Porter Bell
www.coleyporterbell.com