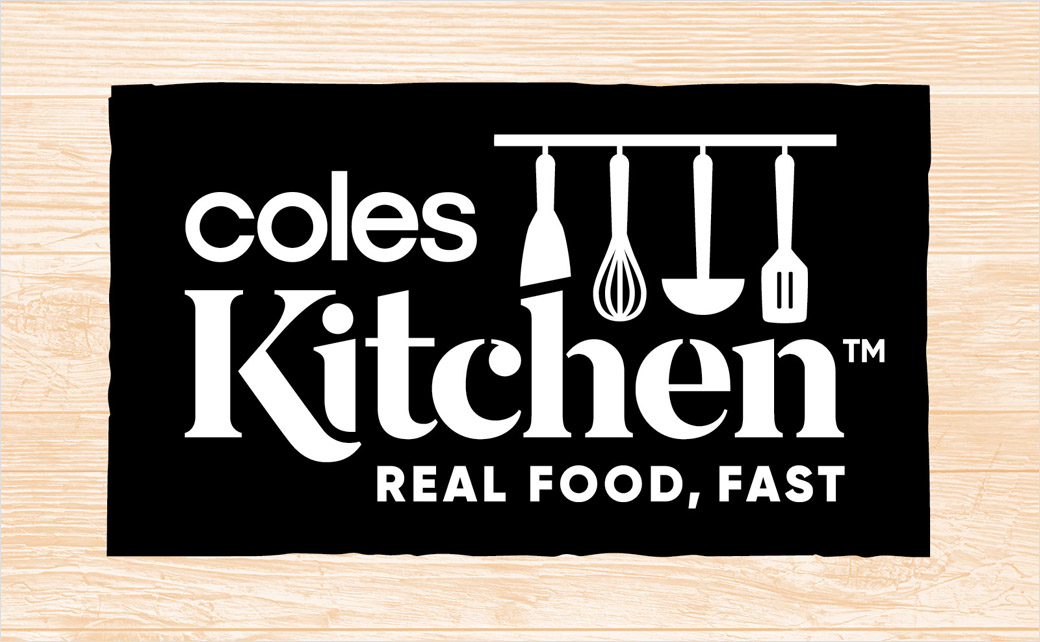 February 10, 2021
Categories:
Food
Hulsbosch Creates Logo and Packaging for 'Coles Kitchen'
Design agency Hulsbosch has created the brand identity, complete range architecture, and style guide for Australian supermarket chain Coles' newly launched brand, "Coles Kitchen".
The latter features a range of cross-category, convenience food offerings, and joins the retailer's portfolio of other fresh convenience meal ranges, including Coles Finest and Coles Nature's Kitchen. The range is currently available at Coles stores around Australia located in the 'Food to Go' convenience departments.
The master brand logo for the new line brings together different components including an illustration of everyday kitchen utensils and an all-inclusive brand wordmark.
Accompanying the logo is a descriptor strapline 'real food, fast', while the packaging heroes the food via photography of colourful ingredients as well as a finished meal "to drive appetite appeal".
Additional details include a new typeface, iconography suites, and navigation colourways that are meant to distinguish cuisine and product types.
"The big challenge was to create an impactful creative solution that had the ability to scale across hundreds of products. Our work for Coles Kitchen tells a simple mealtime story and captures the brand promise of giving Australians deliciously simple, home-style inspired food and fresh ingredients they can enjoy fuss-free," explains Mikey Hart, creative director at Hulsbosch.
Adding: "The introduction of this brand consolidates the supermarket's fresh convenience offer across meals, salads, soup, pasta, pizza, entertaining and prepared vegetables, making Coles Kitchen a competitive player in the high-growth fresh convenience category."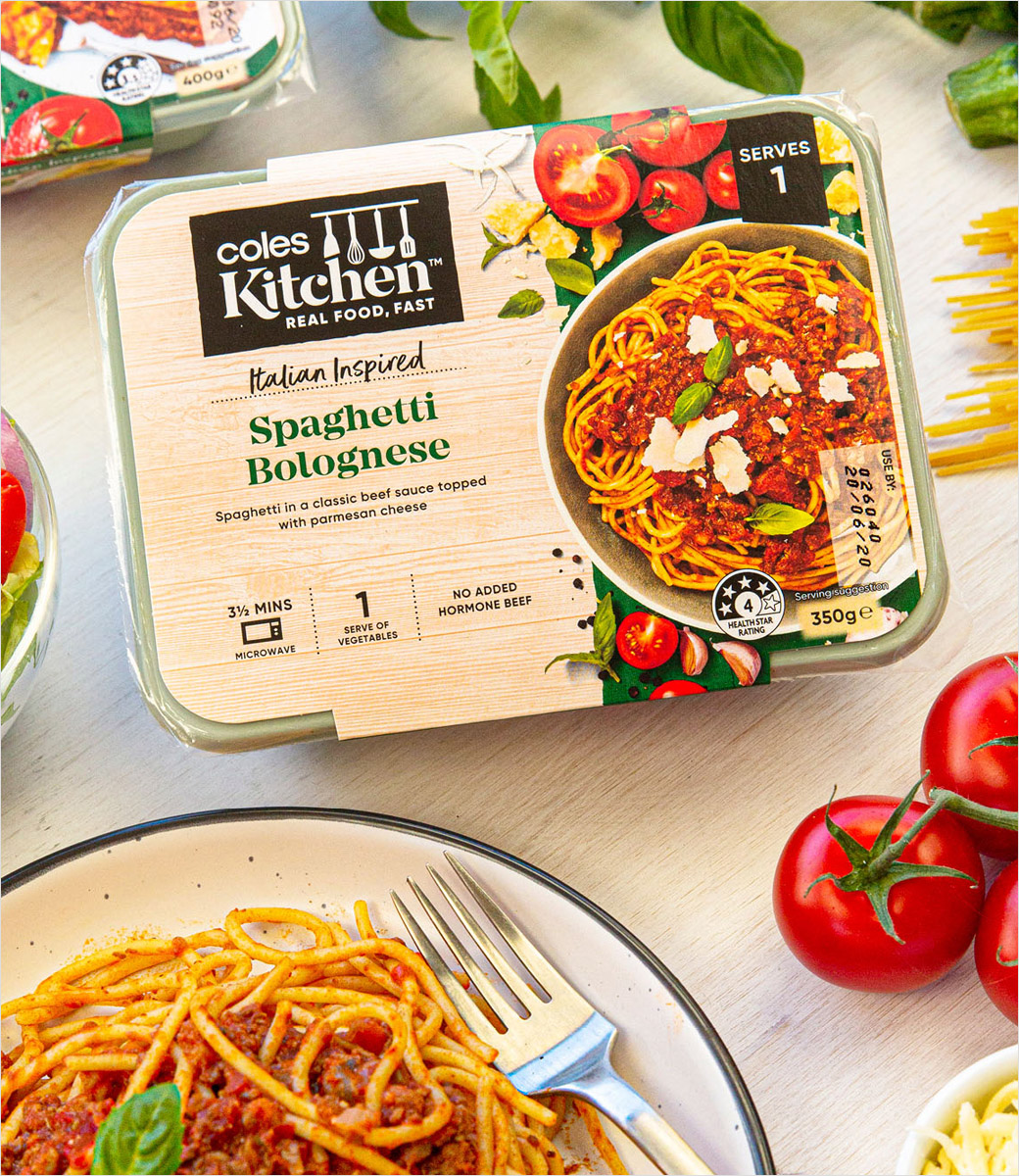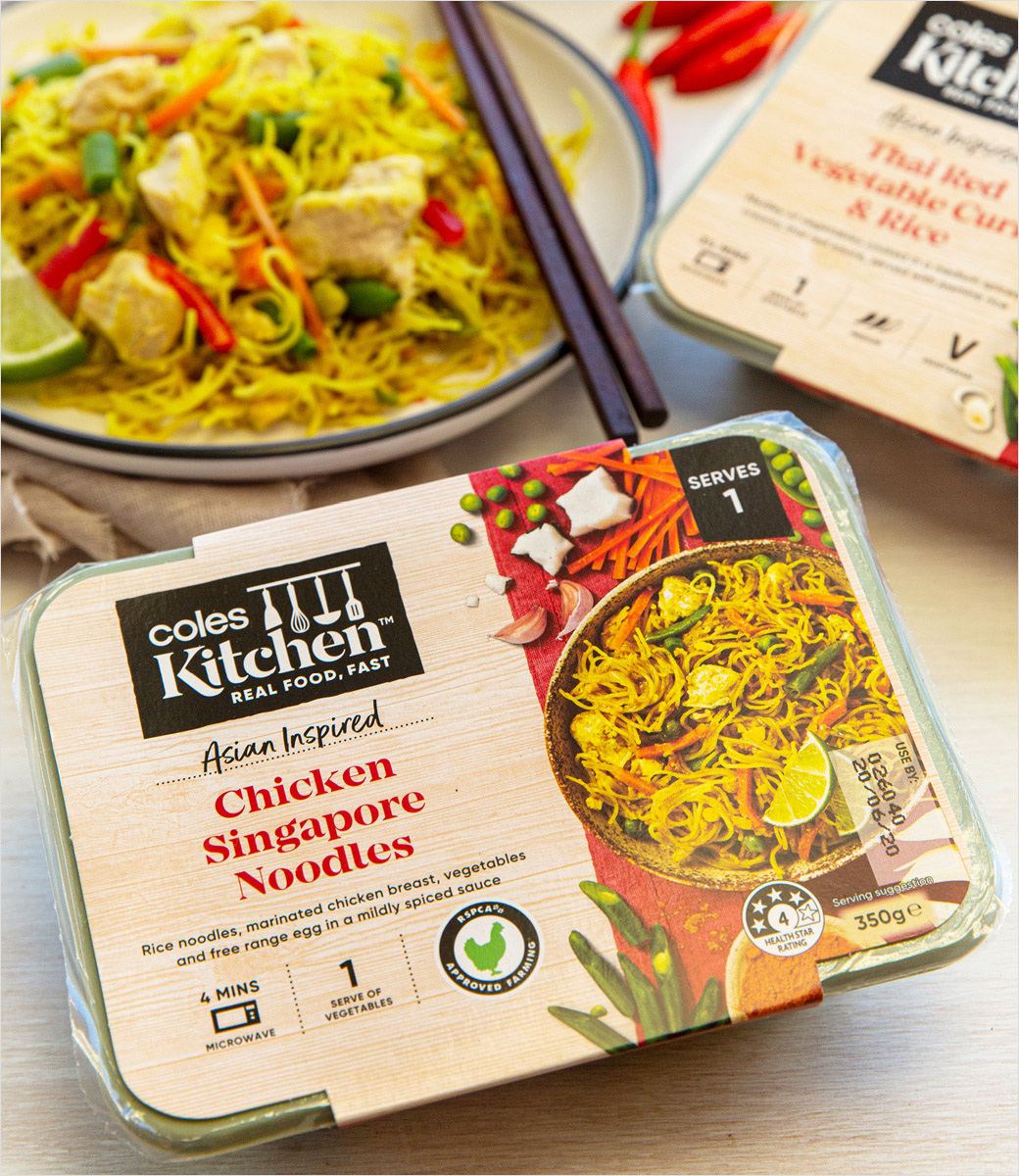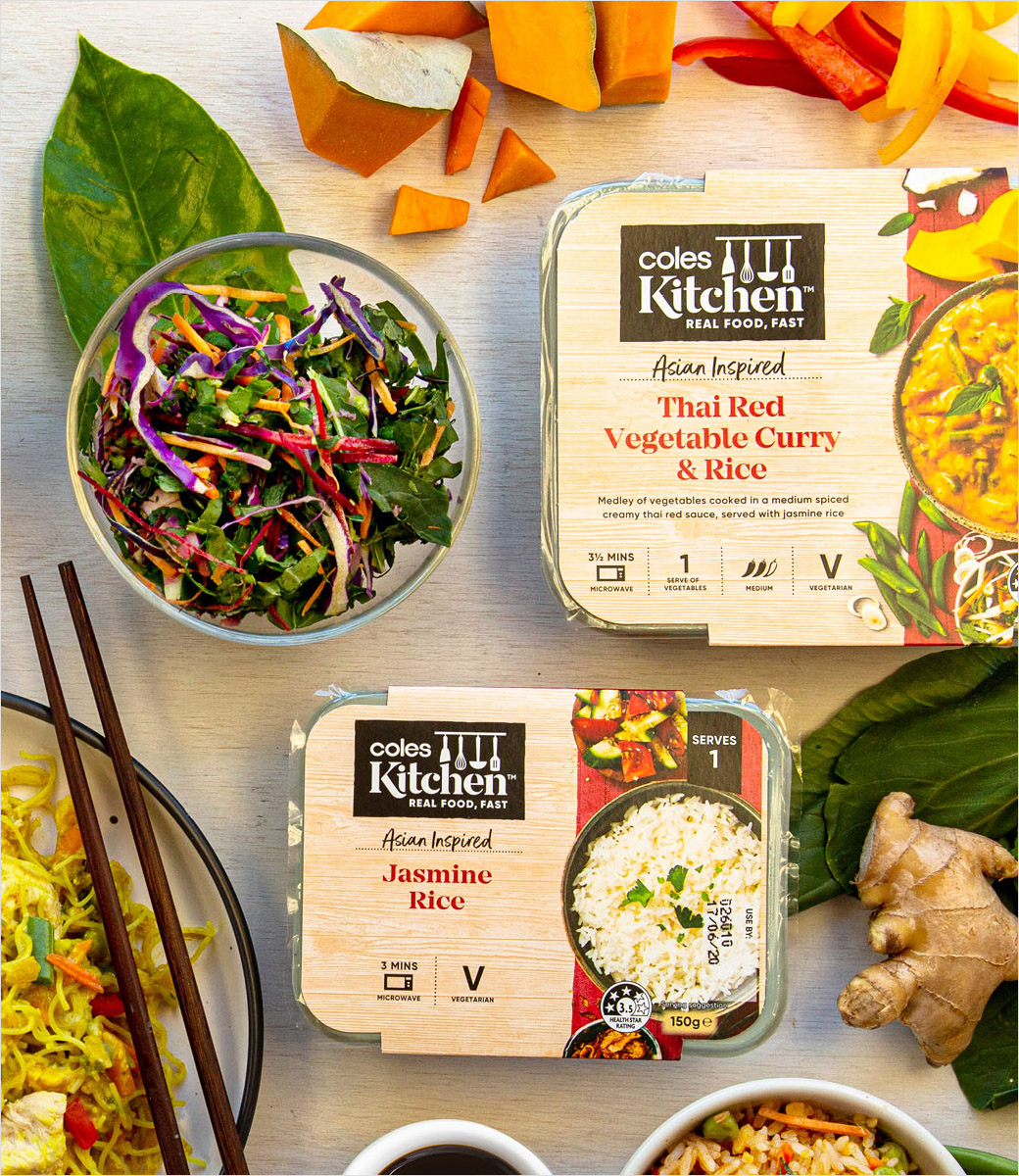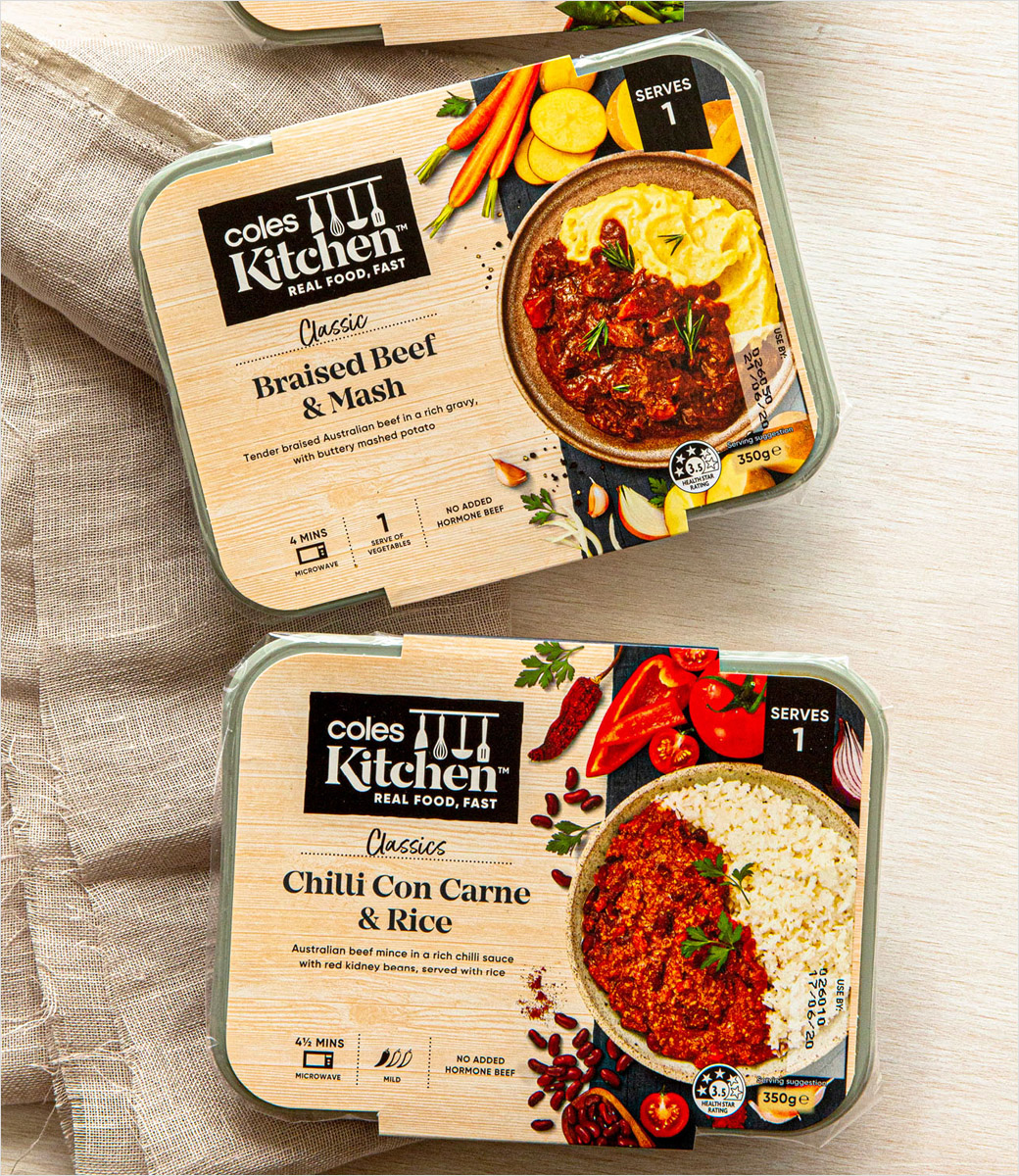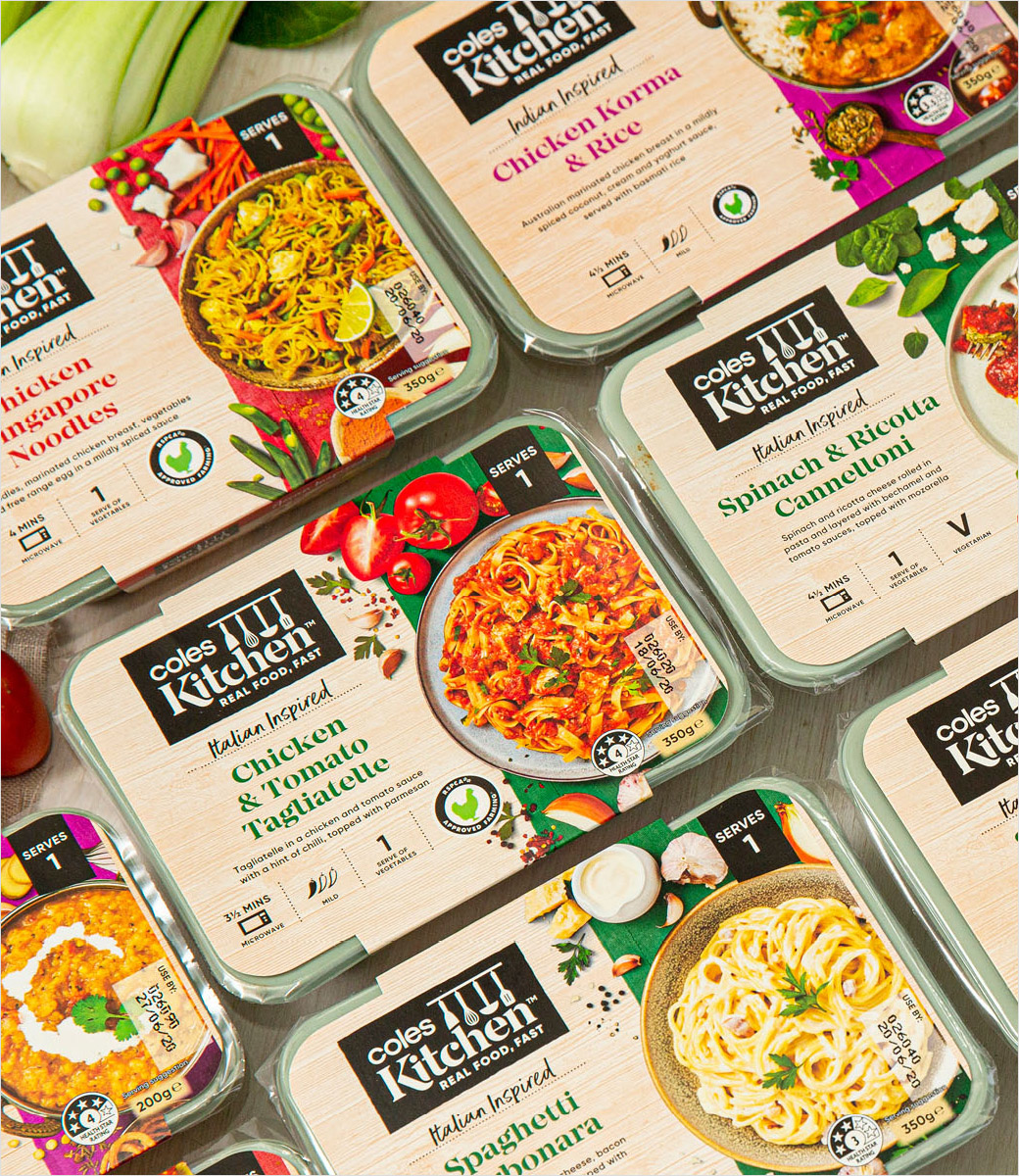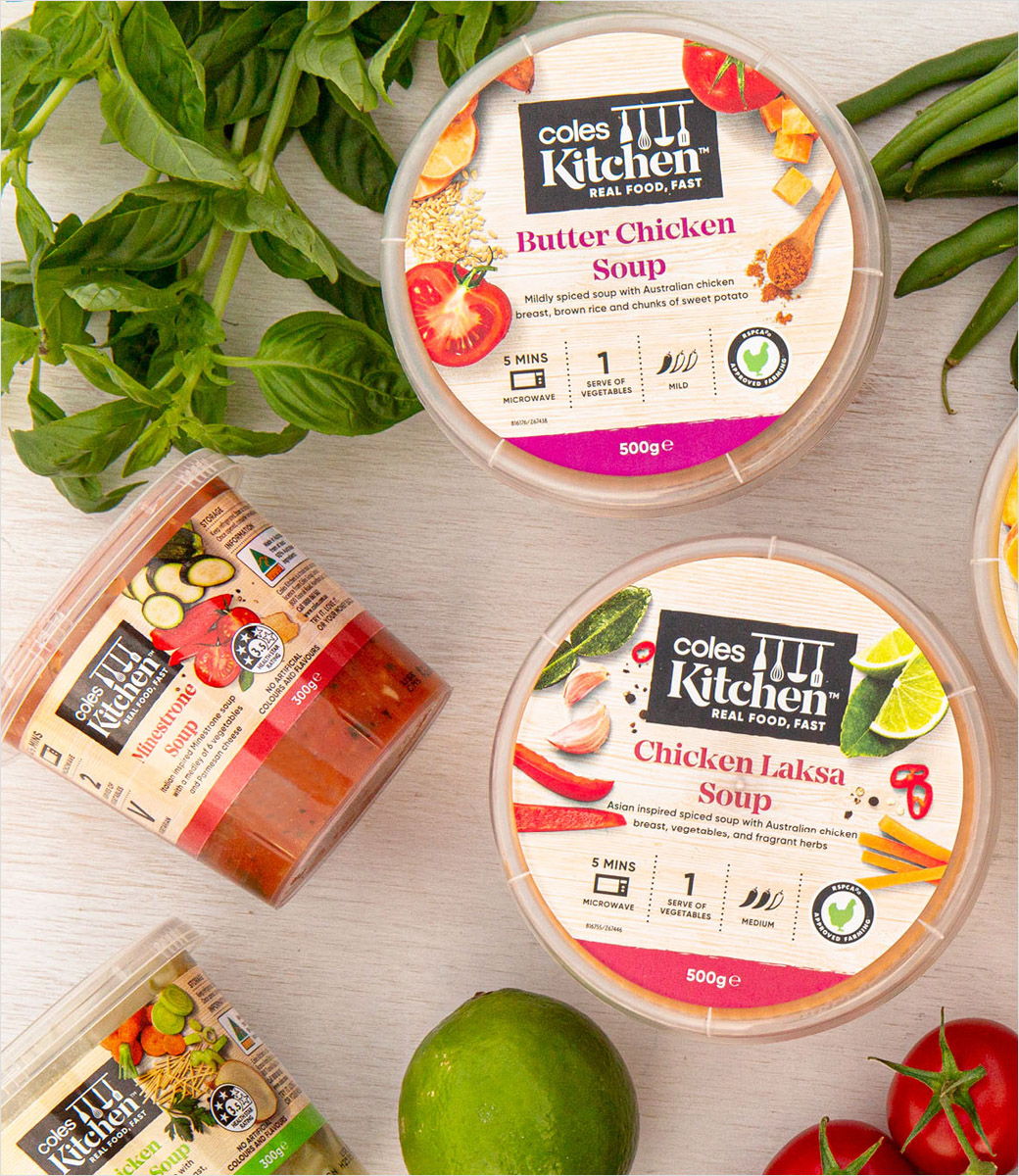 Hulsbosch
www.hulsbosch.com.au