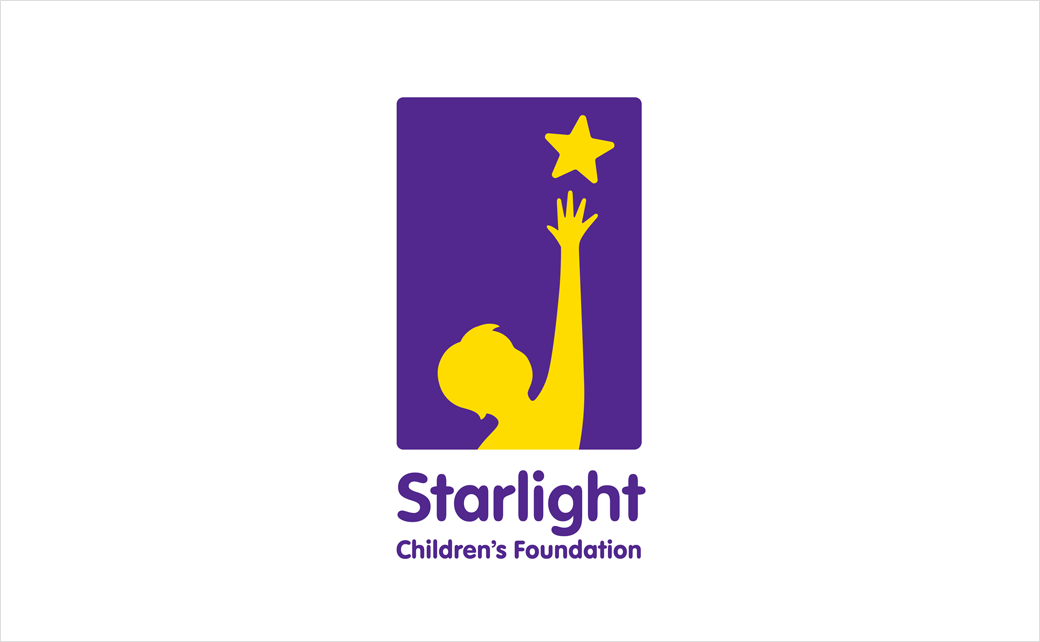 Hulsbosch Refreshes Logo and Branding for Starlight Children's Foundation
Brand and design agency, Hulsbosch, has completed a pro-bono brand strategy and refreshed visual identity for Starlight Children's Foundation.
For over 30 years, Starlight's mission has been "to brighten the lives of seriously ill children and their families".
Embedded in the Australian children's healthcare system, it remains the only organisation present in every children's hospital around the country, running programs such as the "Captain Starlight Program", which brings in professional performers to provide children in hospital with entertainment, laughter and joy.
Rooted in a brand concept of 'shine', Starlight's new look, it is hoped, will strengthen the position of what is one of Australia's most well-known charities.
"Since Starlight's start, the star symbol logo has been part of the name and remains as an impactful visual feature of their communications, it gives them distinction. Our simplified brand for the digital age will help tell their compelling stories in everyday environments," explains Jaid Hulsbosch, director at Hulsbosch.
The evolved identity retains Starlight's brand colours of purple and yellow as the primary colour palette.
"Purple symbolises the darkness children encounter in their lives and yellow is the light that brings back moments of happiness and allows kids to be themselves," says the Hulsbosch design team.
However, the refreshed branding sees the introduction of a new modern secondary colour palette as well as a new typeface for a range of platforms and media communications.
"The work feels perfectly aligned with our culture and brand reputation," comments Louise Baxter, CEO of Starlight. "Like the light that emanates from a star, its shine is reliable and that is Starlight.
Our branding now has renewed momentum and in these challenging times, it's never been more important for us to have a strong, consistent brand."
As part of the project, Hulsbosch has also produced specially created brand guidelines for execution in outdoor, press, direct mail packs, digital, social amplification, and Starlight's corporate and marketing collateral.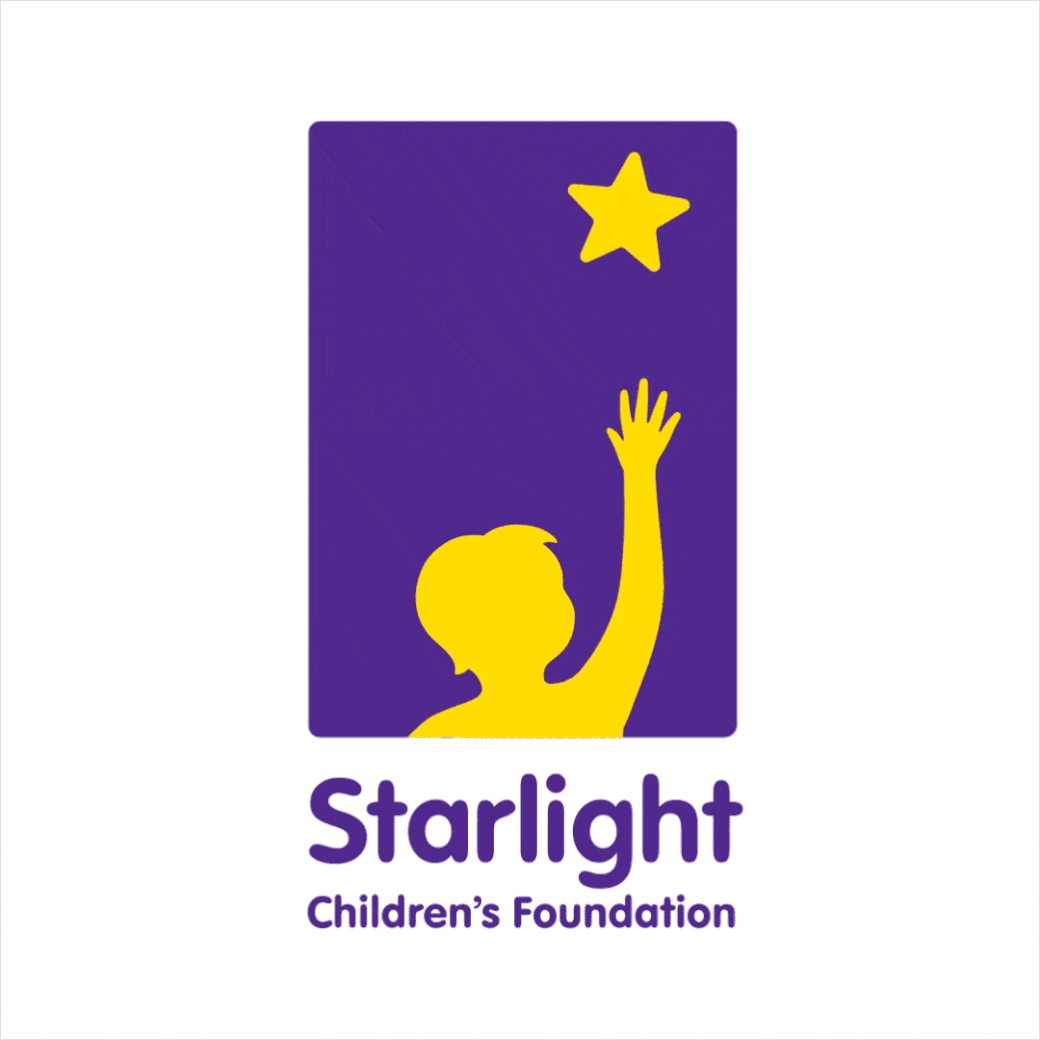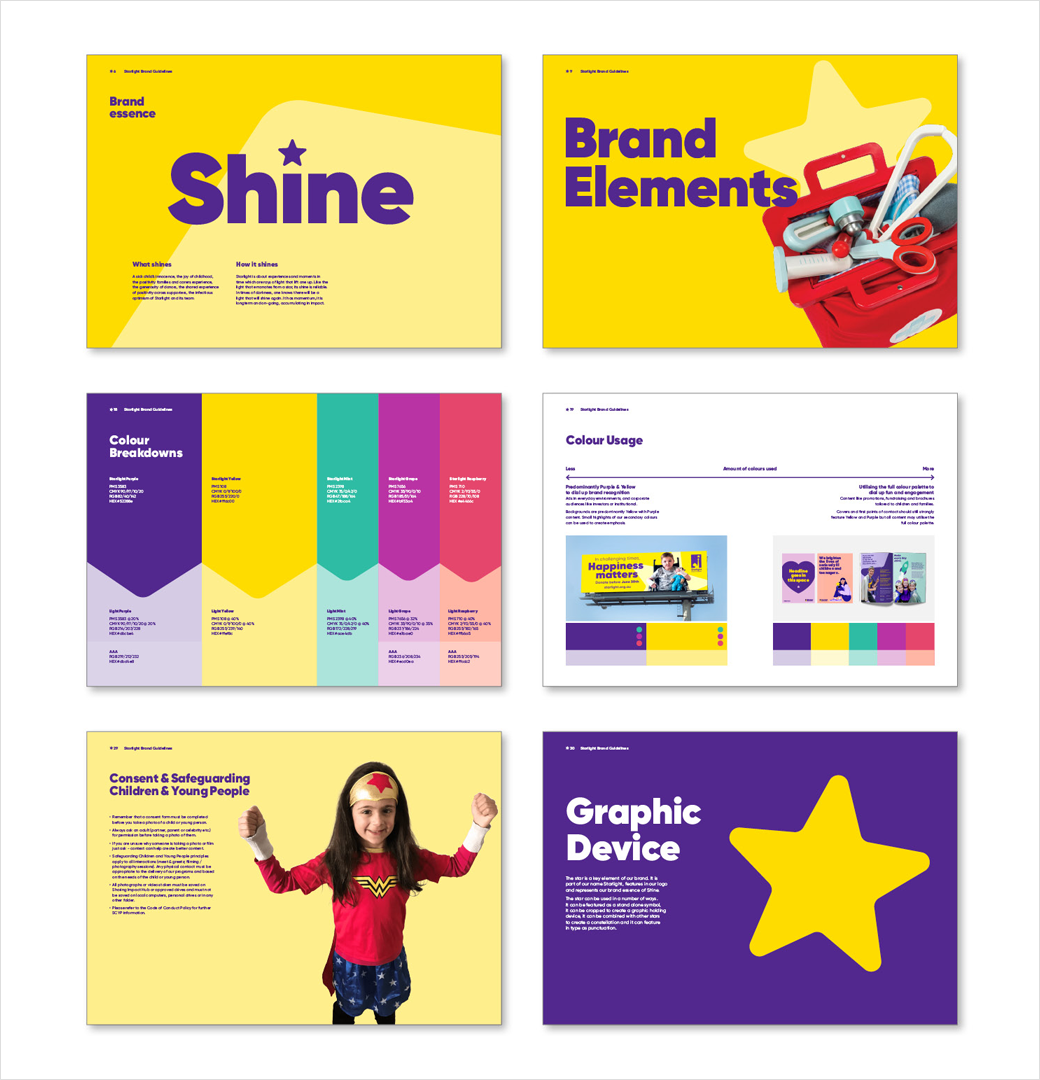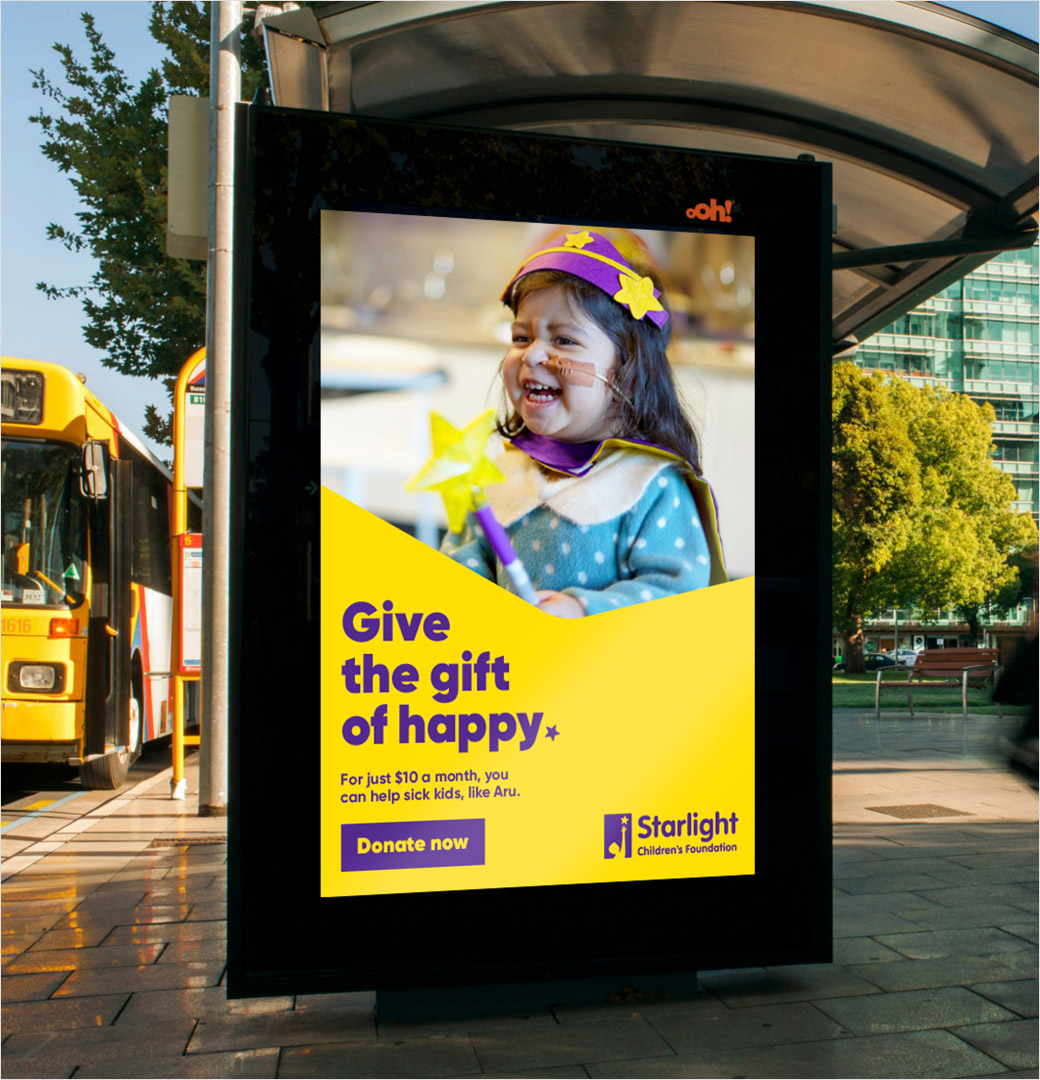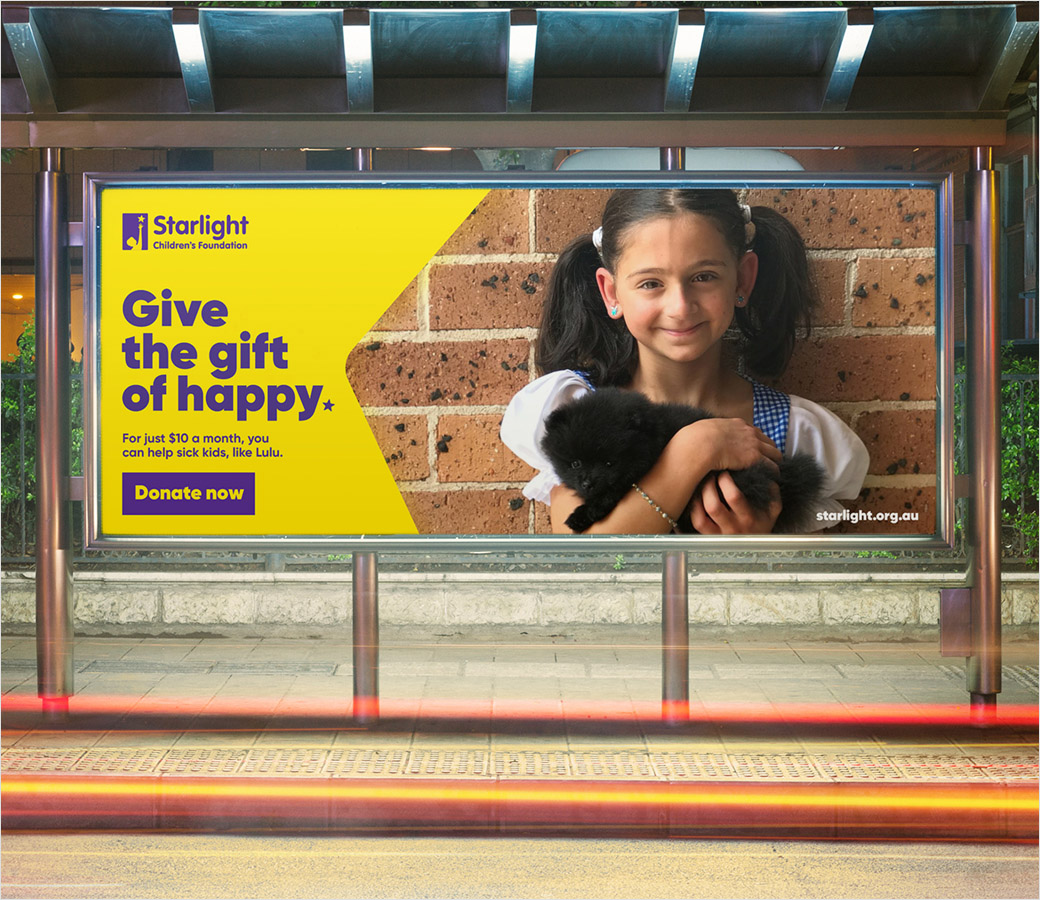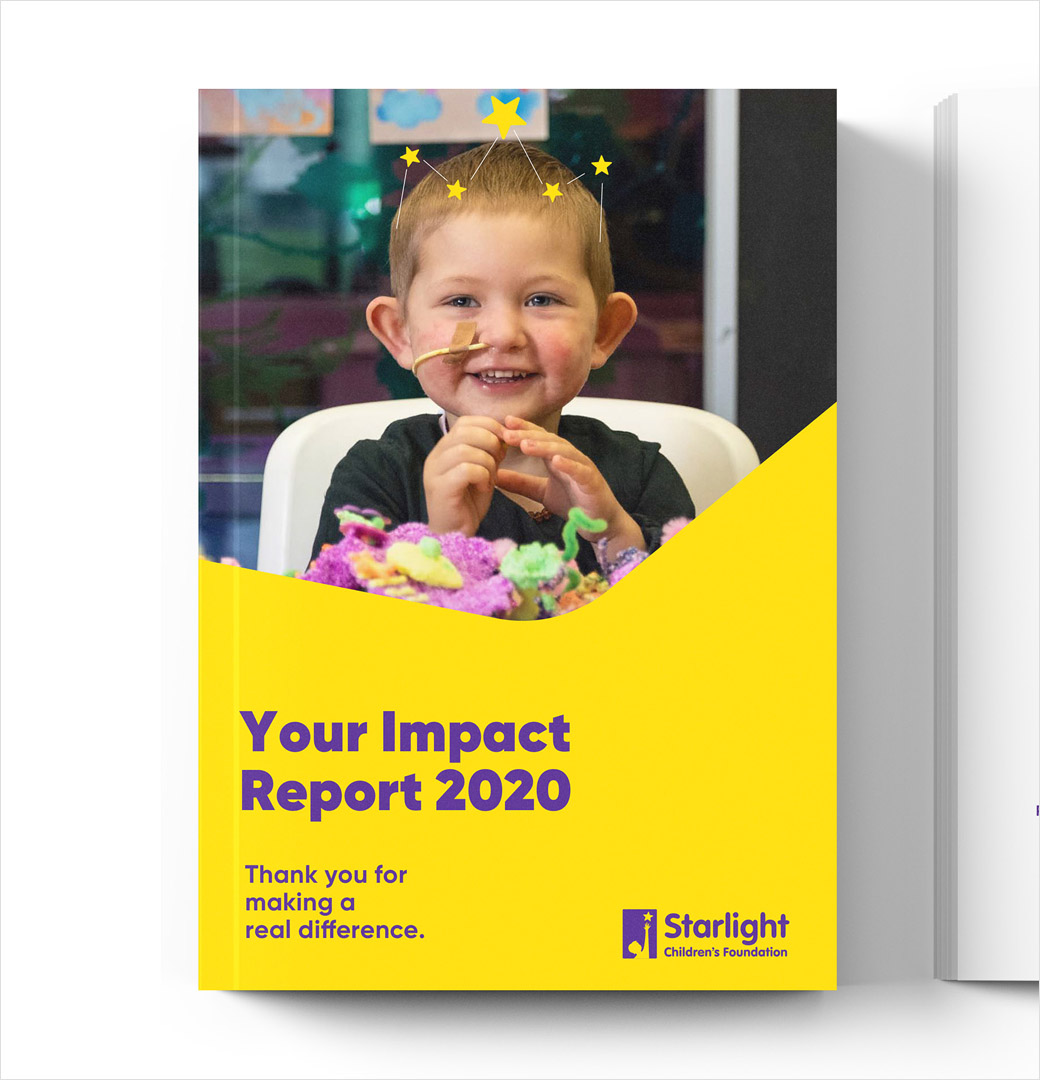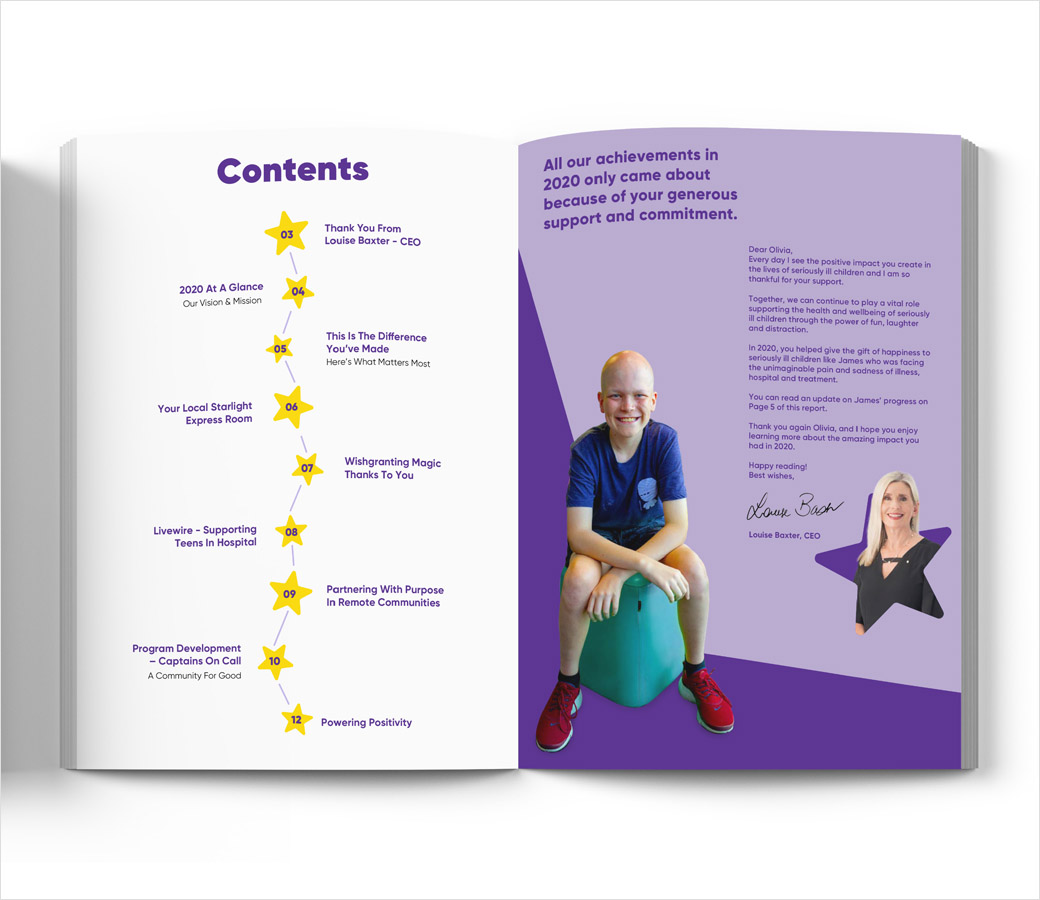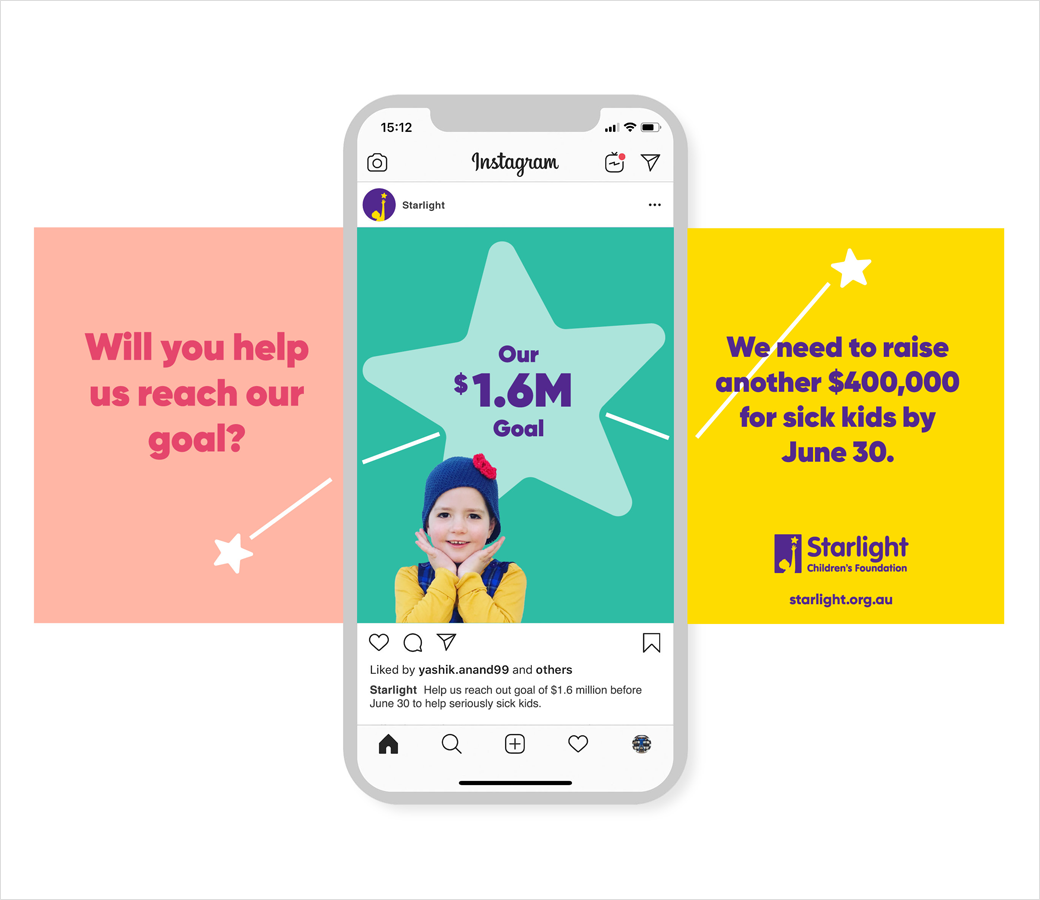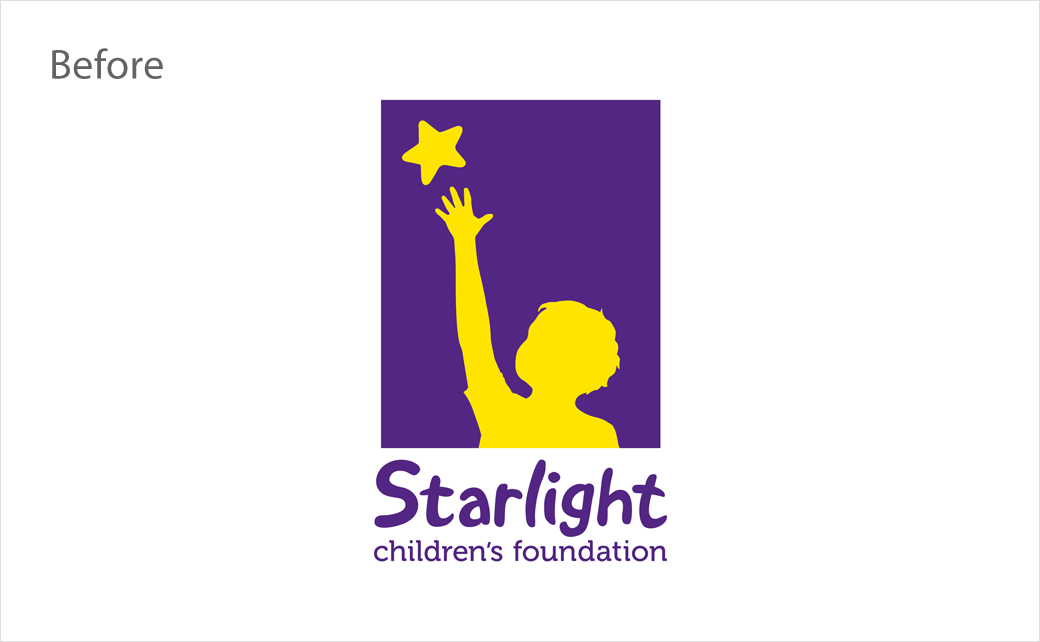 Hulsbosch
www.hulsbosch.com.au