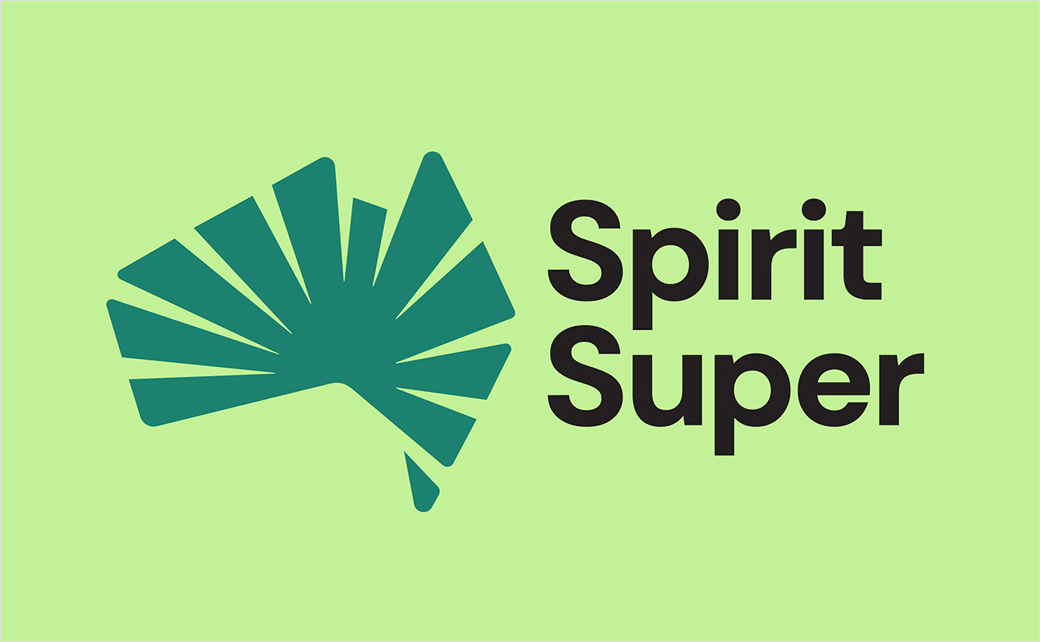 Hulsbosch Creates Logo and Branding for New Superannuation Fund – 'Spirit Super'
Hulsbosch has created the brand strategy, positioning, naming, logo, identity, tone-of-voice, and complete brand implementation for Australia's newest superannuation fund.
Called "Spirit Super", and with approximately $23 billion under management and 326,000 members across Australia, the fund has been brought about as a result of a merger between motor-trades fund MTAA Super and Tasmanian fund Tasplan, with the union having been completed at the start of this month.
The new fund's branding is aimed at building awareness as well as supporting both member retention and new member acquisition.
"We partnered with the Spirit Super team to develop and conceived a name and symbol to help the newly merged business to act as one united entity and project confidence for the business. With an offering of customised super solutions and services tailored to individual needs and life stages, Spirit Super needed to also reflect a progressive, strong vision for a changing market," explains Hulsbosch director, Jaid Hulsbosch.
The design team at Hulsbosch further says the identity took inspiration from Australian themes to visually anchor Spirit Super as an Australian brand.
"Both the logo icon and workmark are crafted to tell the Spirit Super story. The icon is an abstract, illustrated map of the Australian continent with an optimistic spark radiating from its centre derived from the angular nature of the design work," say the designers.
The brand look and feel uses a warm colour palette based on green and gold "that symbolise growth and gives prominence to the idea Spirit Super is for all Australians".
"The new name perfectly represents the fund's drive to be a national super fund that offers superior service, value and member focus. It's fresh, optimistic and innovative – everything we want to be. We can move forward and are ready to take market share and continue to perform for our new and current members," comments Leeanne Turner, CEO at Spirit Super.
Hulsbosch says it will continue to work with Spirit Super to roll out the new identity across a number of touchpoints including marketing collateral and digital assets.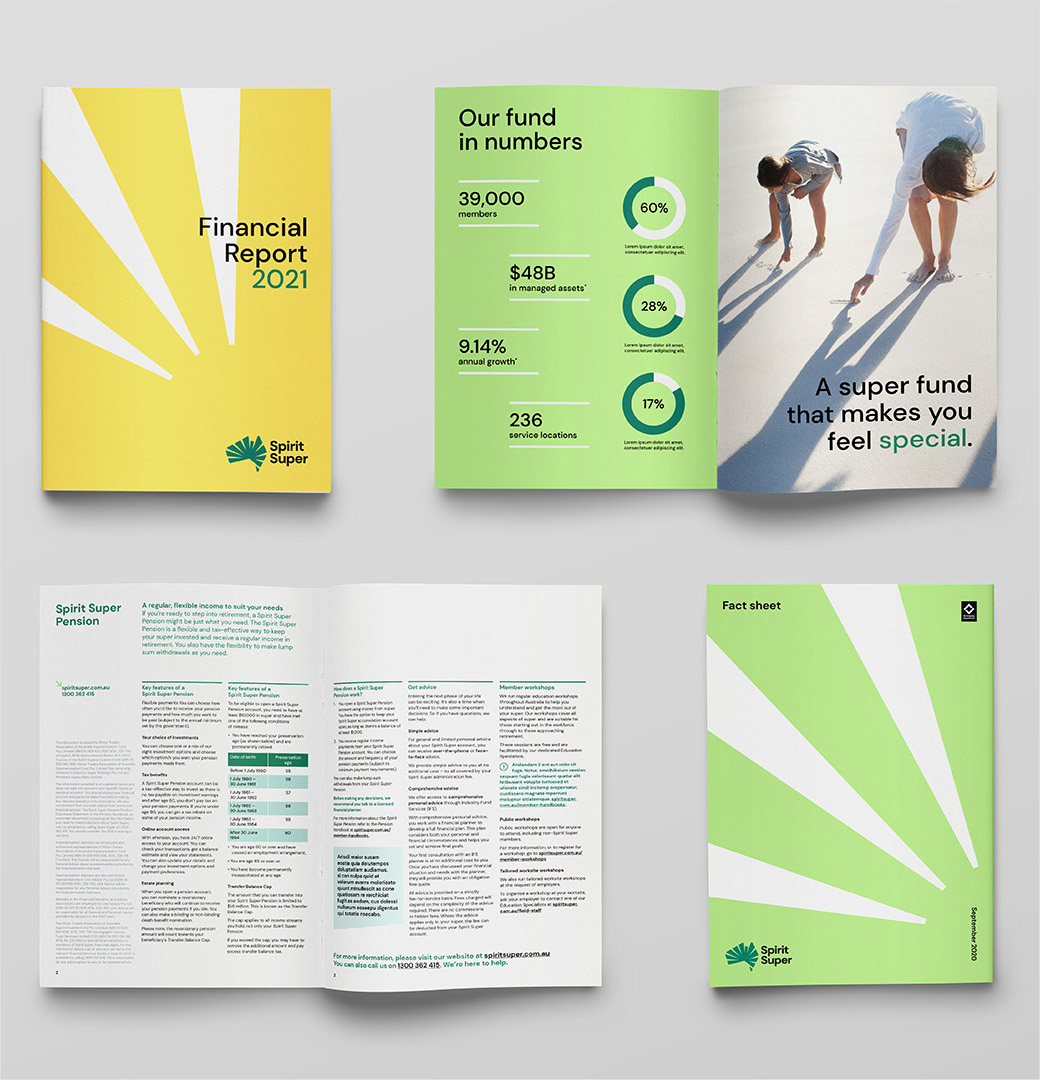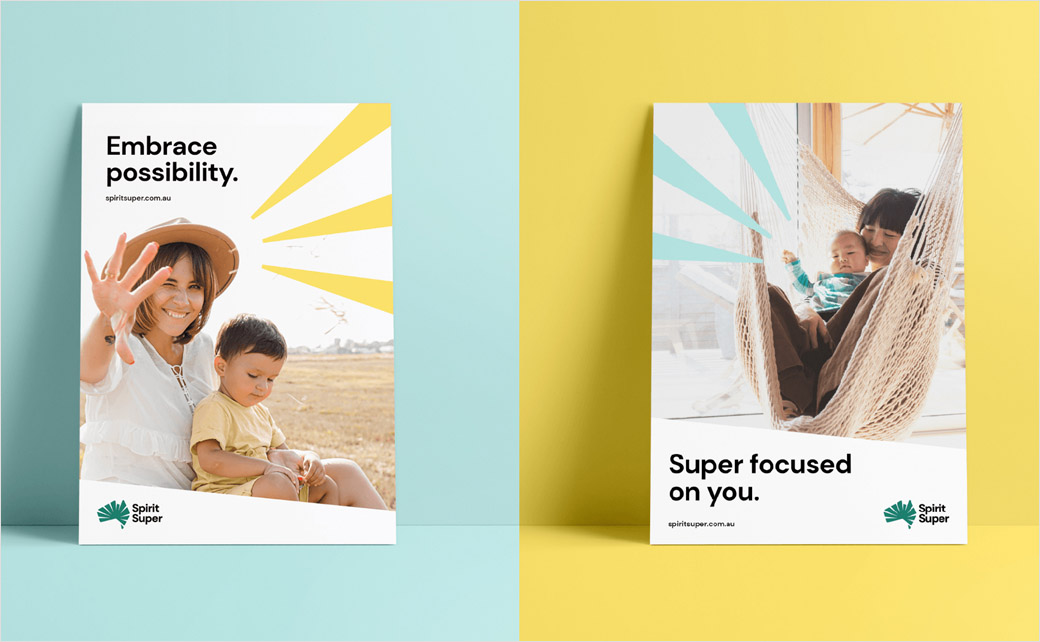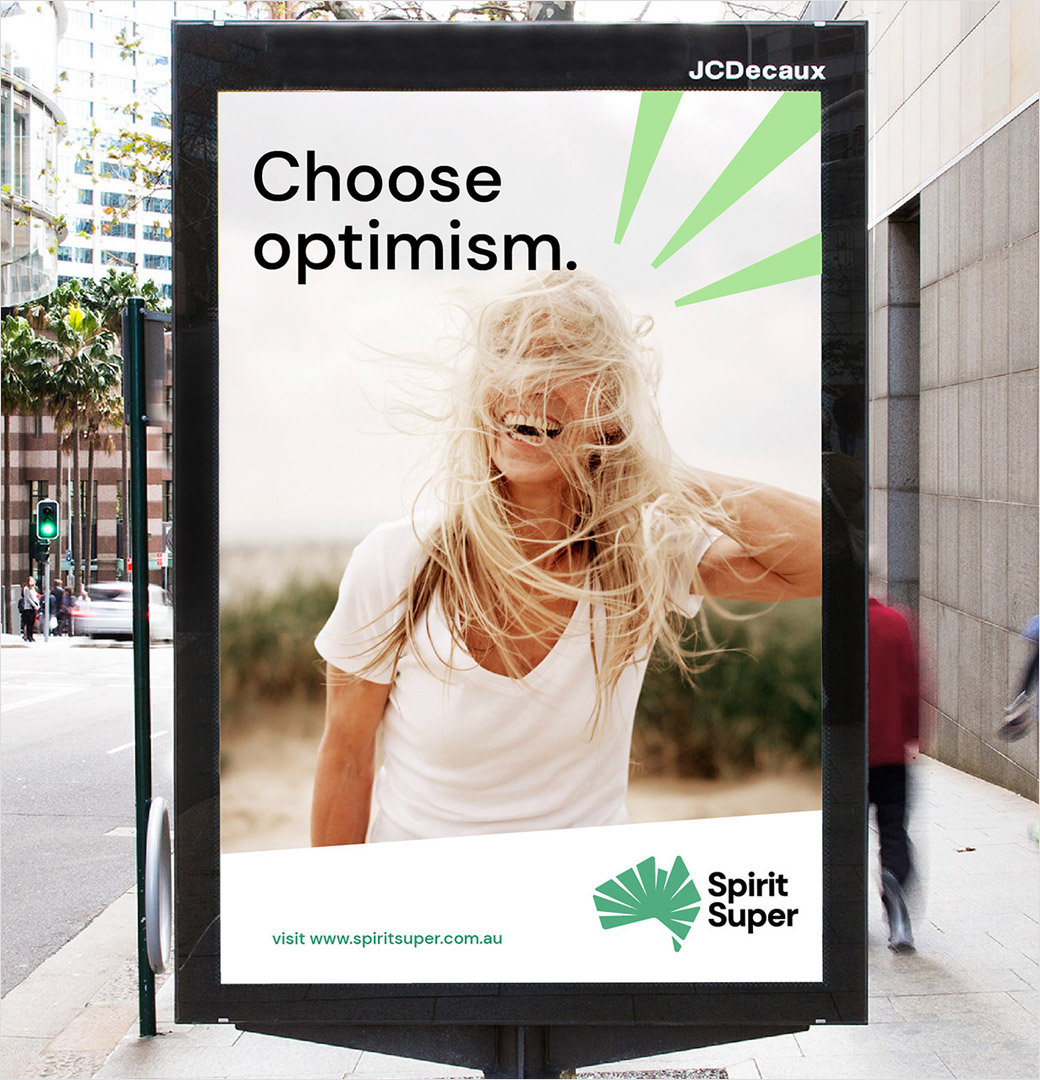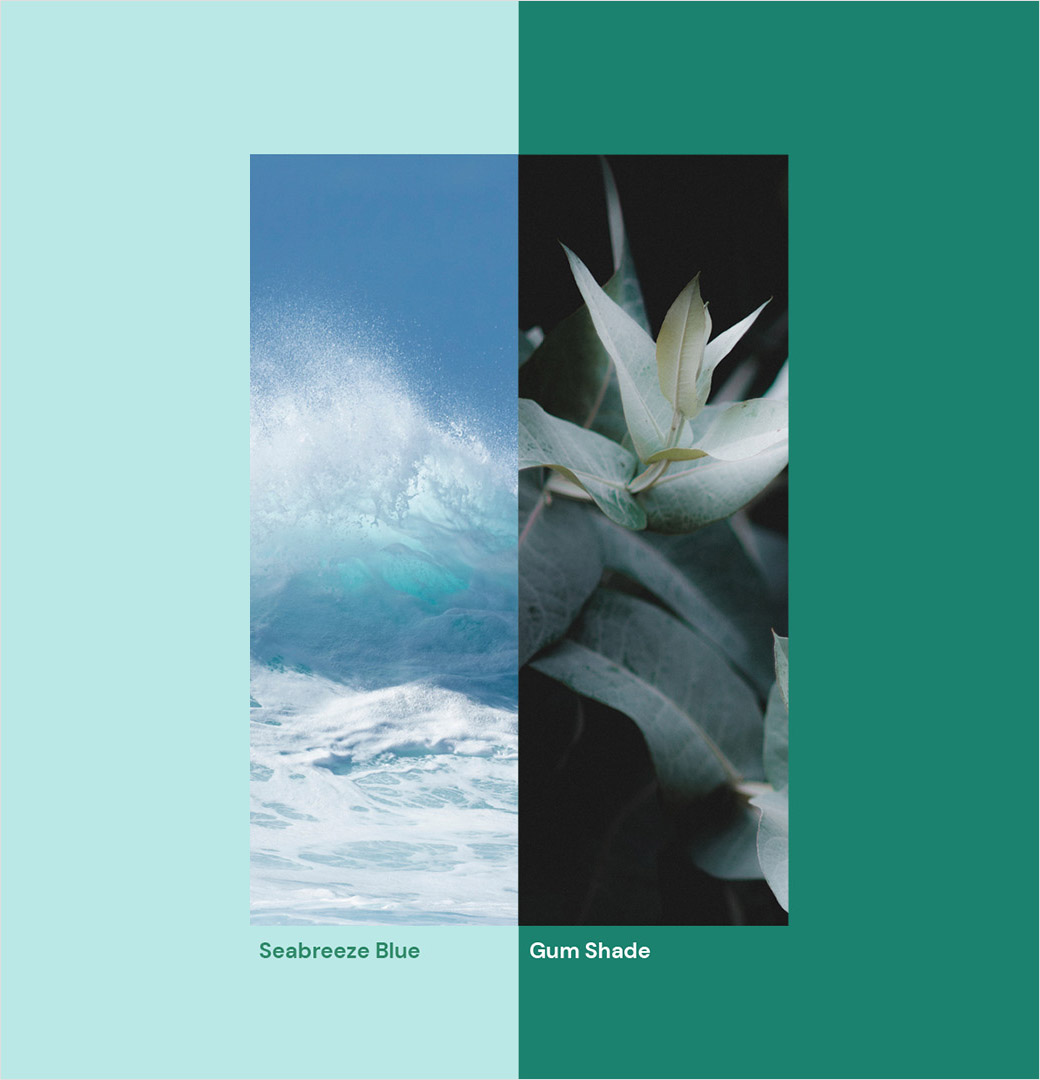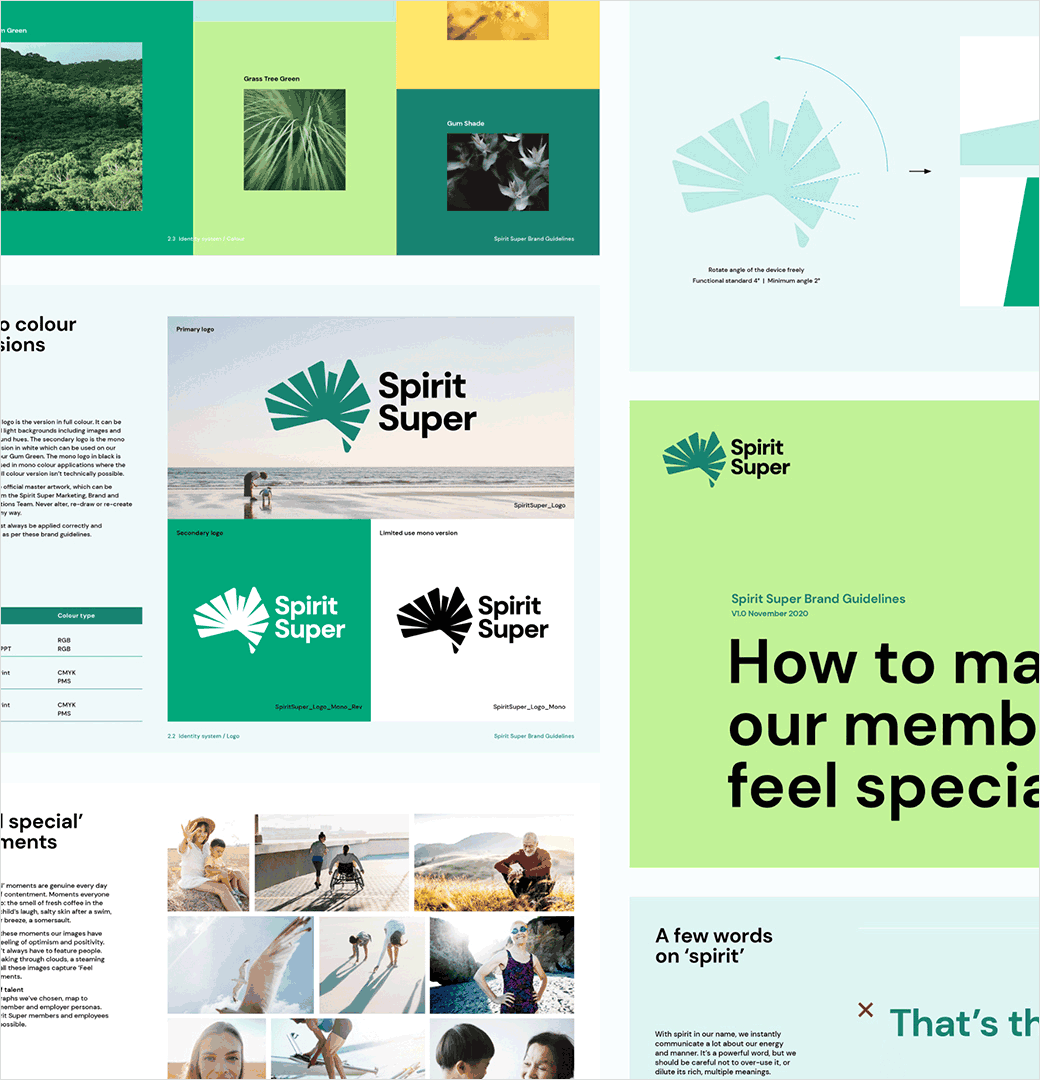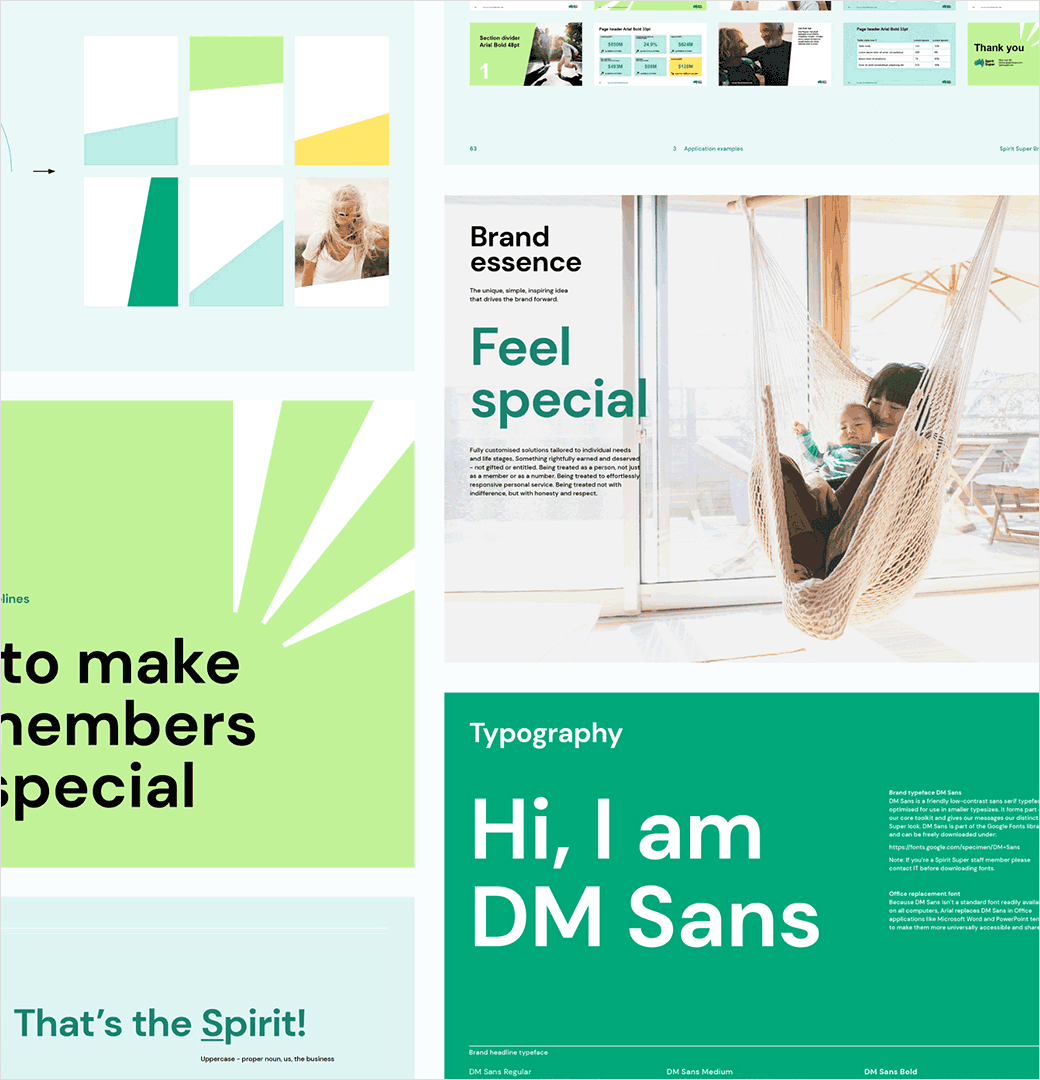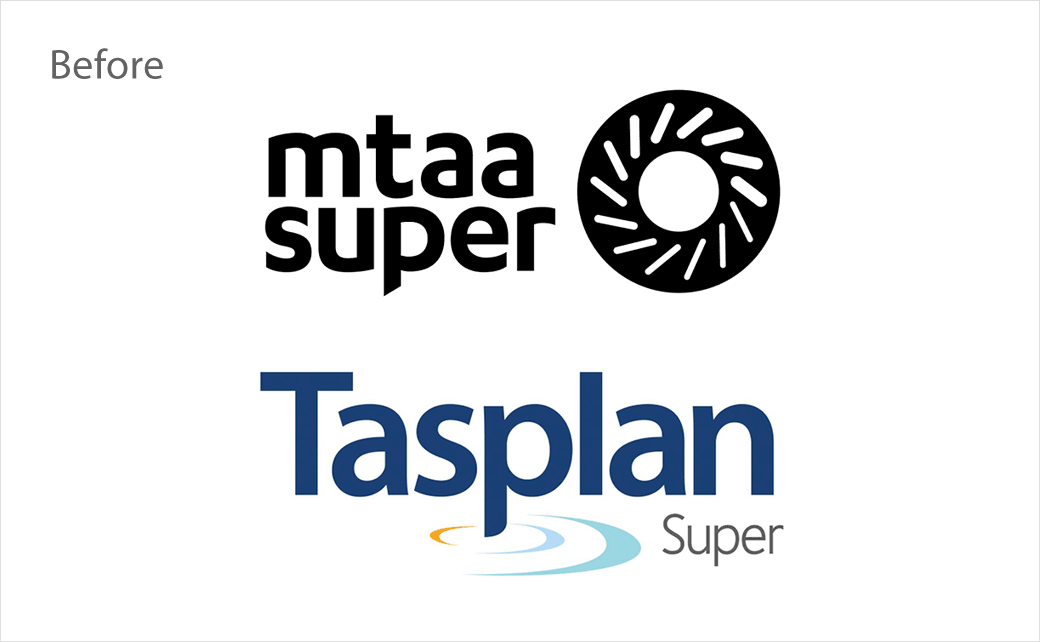 Hulsbosch
www.hulsbosch.com.au