July 8, 2013
Categories:
Food
ID and Interior Design: Queen Burger
Queen Burger, founded just this year, is an American-styled steakhouse and burger joint in Warsaw, Poland.
Design duo Gustaw and Aleksander Lange, of Polish agency LANGE & LANGE, were brought in to help create the diner's branding.
In addition to fashioning the logo mark and identity system, which included the external storefront signage, LANGE & LANGE also took responsibility for designing the restaurant's interior layout.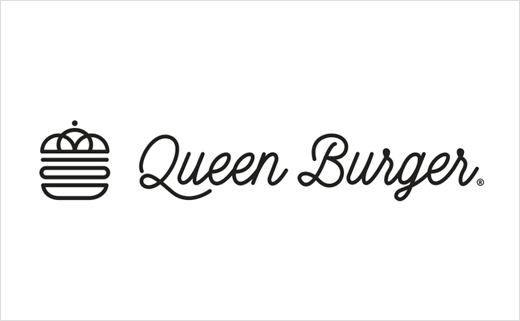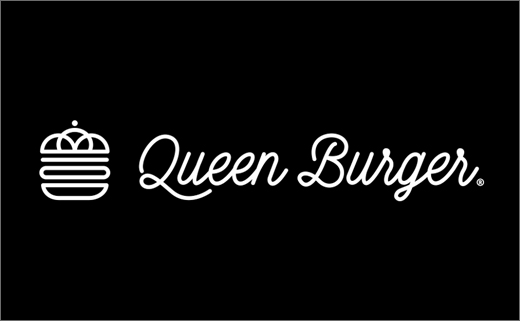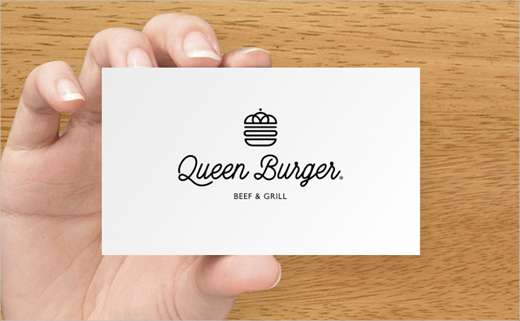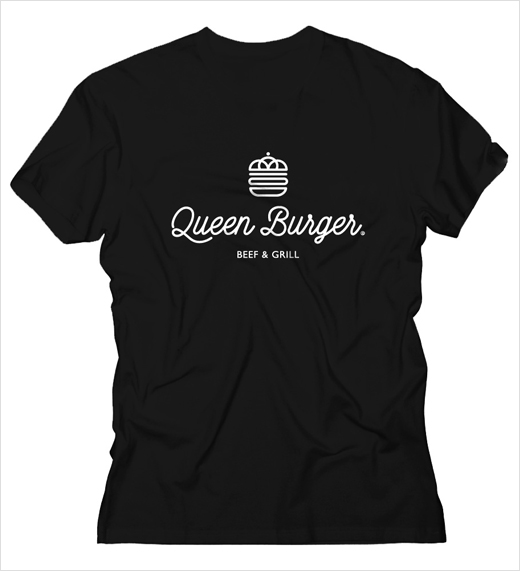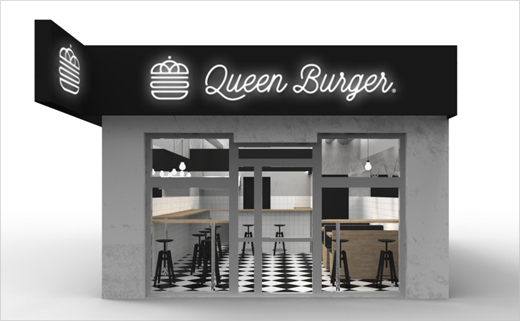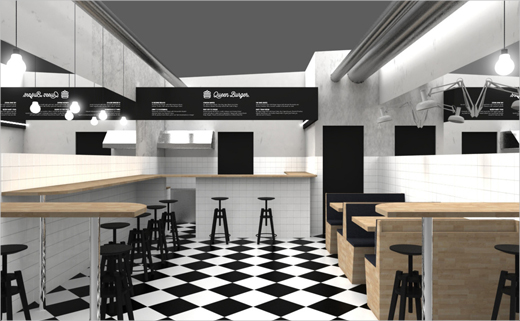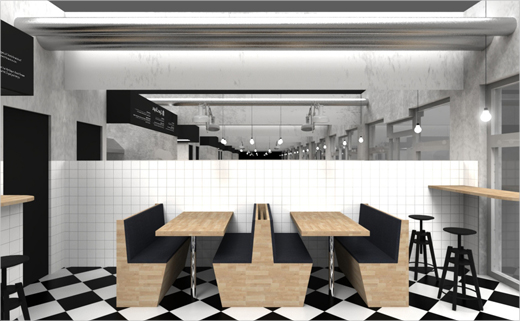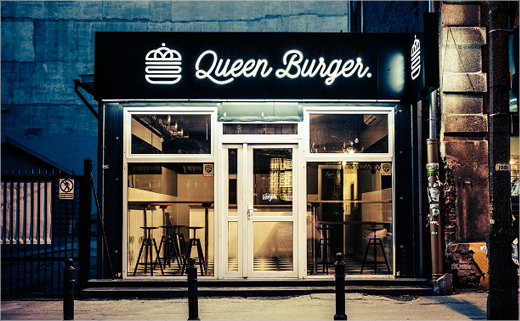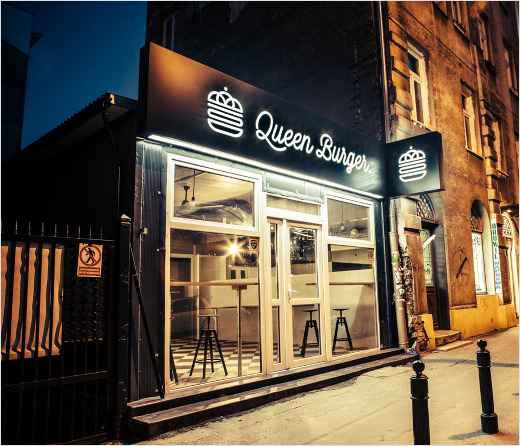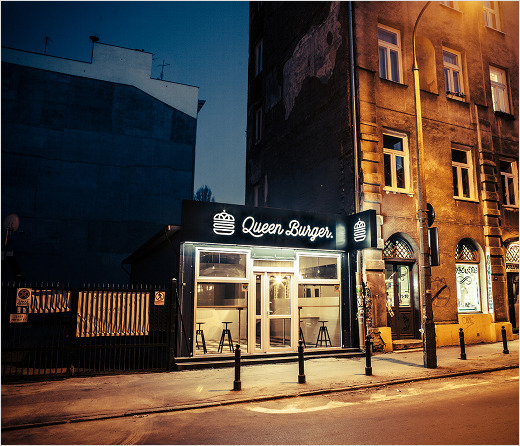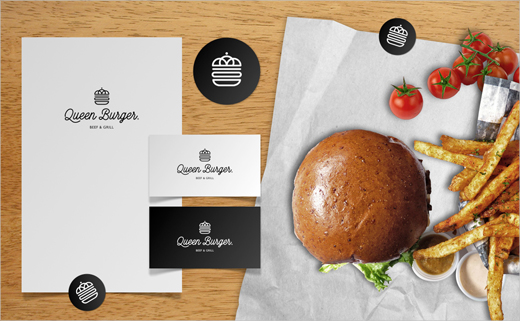 LANGE & LANGE
www.langeandlange.com