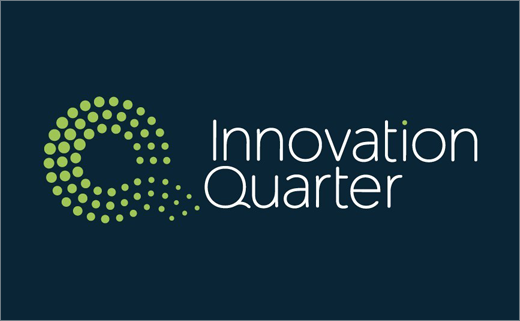 Innovation Quarter Updates Name and Logo
Winston-Salem's Innovation Quarter has announced new branding, including a redesigned logo, a new interactive website and a simplifying of its name, shifting from Wake Forest Innovation Quarter to Innovation Quarter.
Until 2013, the innovation district was named Piedmont Triad Research Park. The name changed to Wake Forest Innovation Quarter in 2013 as a master plan began to take shape around mixed-use, collaborative space featuring retail and residential alongside recreational green space and community programming.
The Innovation Quarter is currently governed by and is a major strategic initiative of Wake Forest School of Medicine, part of Wake Forest Baptist Health, an academic medical centre also located in Winston-Salem, which happens to be North Carolina's fifth largest city.
"While the name is simplified to reflect an increasingly broad, inclusive and diverse number of tenants and institutions, our commitment to Innovation Quarter's mission of driving economic growth and building vibrant community remains unchanged," says Julie Ann Freischlag, managing director and CEO of Wake Forest Baptist Health and dean at Wake Forest School of Medicine.
The new branding, which has been developed in collaboration with local design firm Elephant in the Room, is claimed to centre around the concept of the Innovation Quarter providing a "pathway to innovation".
"It was very important to build a brand that reflects the vibrancy of everything going on here currently – startups, concerts, major scientific research, food trucks, entrepreneurship – while also having an eye for the deep history and architectural identity that has existed here for decades," explains James Patterson, director of marketing and communications for the Innovation Quarter.
Wake Forest School of Medicine began developing a downtown presence in 1994 with the opening of the Piedmont Triad Community Research Center on South Chestnut Street. The gifting of several dozen acres of land and former tobacco manufacturing buildings by R.J. Reynolds Tobacco Company in the early 2000s precipitated a major effort by Wake Forest University Health Sciences to transform the area into more than just a research park.
More than 1,100 employees from Wake Forest University and Wake Forest Baptist now work in the Innovation Quarter alongside close to 1,800 degree-seeking students between the School of Medicine and Wake Downtown, the university's undergraduate presence in downtown Winston-Salem.
The number of non-Wake Forest entities also continues to grow. More than 90 independent companies call the Innovation Quarter home, and three other academic institutions – Winston-Salem State University, Forsyth Technical Community College and UNC School of the Arts – have a major presence in the Innovation Quarter, which is also home to over 1,100 residential units and an urban park.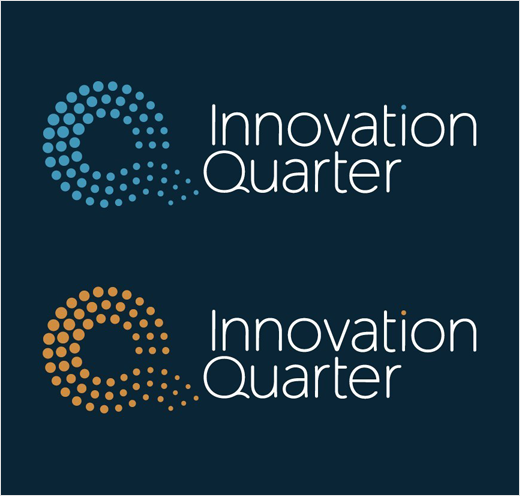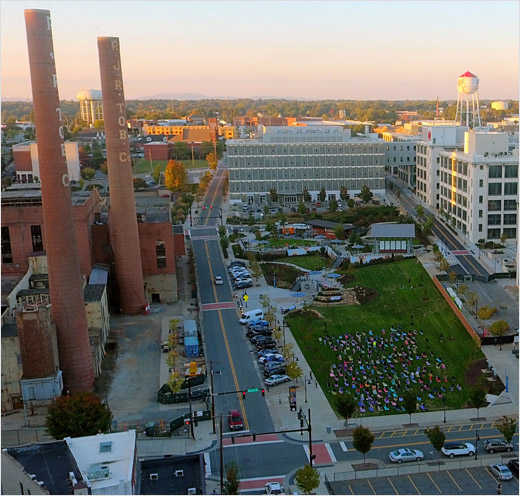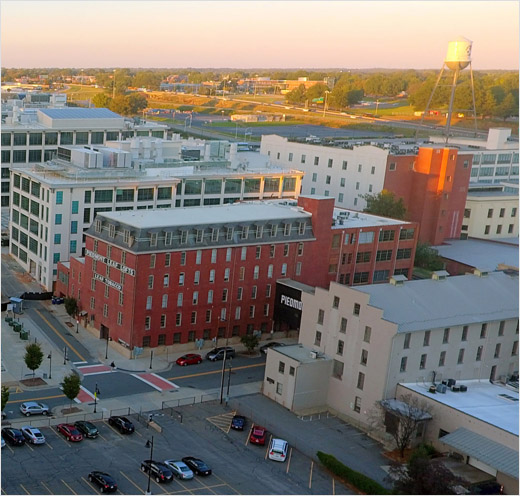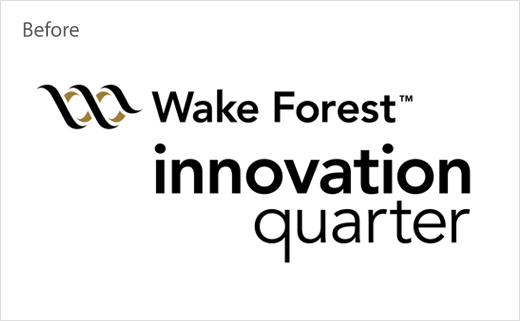 Source: Innovation Quarter