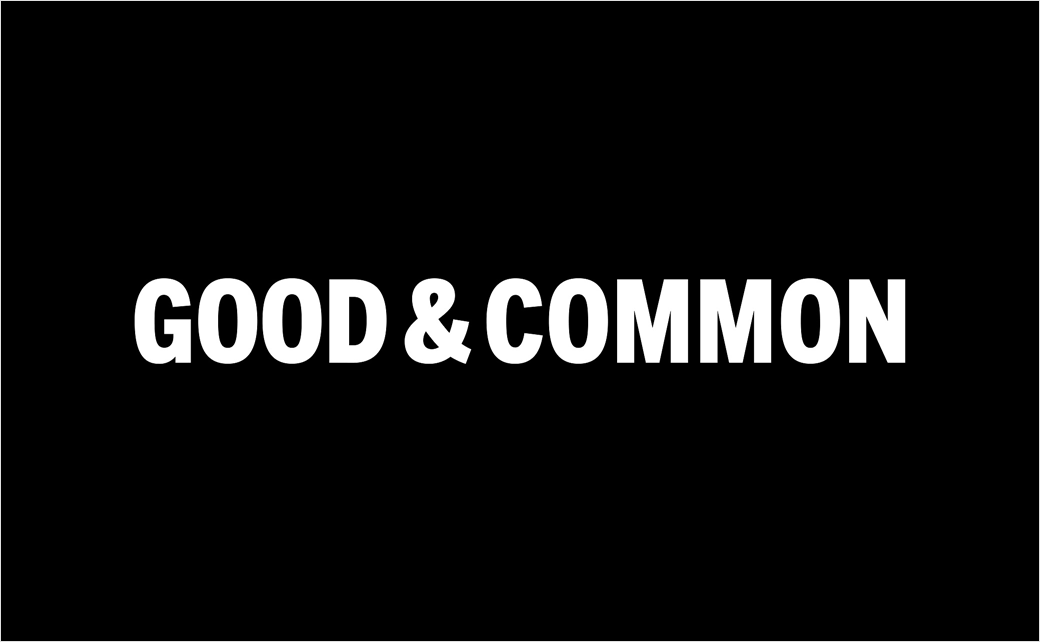 New U.S. Civil Rights Education Platform 'Good & Common' Launches with Design by Landscape
San Francisco-based brand strategy and design studio, Landscape, has created the look for Good & Common, a free online educational platform that aims to help ordinary Americans to get to know and use their civil rights.
The new platform is the brainchild of noted African-American civil rights lawyer DeWitt Lacy, who has fought on cases of police misconduct and brutality for over a decade, having successfully prosecuted wrongful death actions and civil rights violations throughout the State of California.
Landscape says it chose Lacy's project proposal "because it offered a chance to create meaningful and much-needed social impact at scale in the aftermath of the murder of George Floyd."
"Fundamentally, Good & Common was created in an effort to help protect life and strengthen community. We're proud to have played a role in realising DeWitt's vision, and are hopeful the platform will support our social fabric nation-wide," explains Adam Weiss, Landscape's founder and executive creative director.
While the logo recalls both a peace sign and a bookshelf (representing "knowledge offered through the platform"), the overall visual identity has been inspired by posters, pamphlets, and buttons from the civil rights movement.
"We appreciated how bold and powerful the graphics and type were. The confidence and urgency felt relevant for Good & Common from both a historical perspective, but also serve to support the broad appeal and substantive nature of the content delivered by the platform," comments Landscape's associate creative director, Ben Bloom.
Adding: "We want the brand to be memorable and inspiring but we also want it to take a backseat to the information," explains Bloom.
Landscape also helped come up with the platform's name, describing it as "universal, democratic, and optimistic".
"It signals a sense of unity and accessibility – a brand that can act as a resource for all people," reckons Bloom.
Additionally, Landscape's designers oversaw the creation of text and video resources covering topics ranging from "Protesting" to "Filming the Police".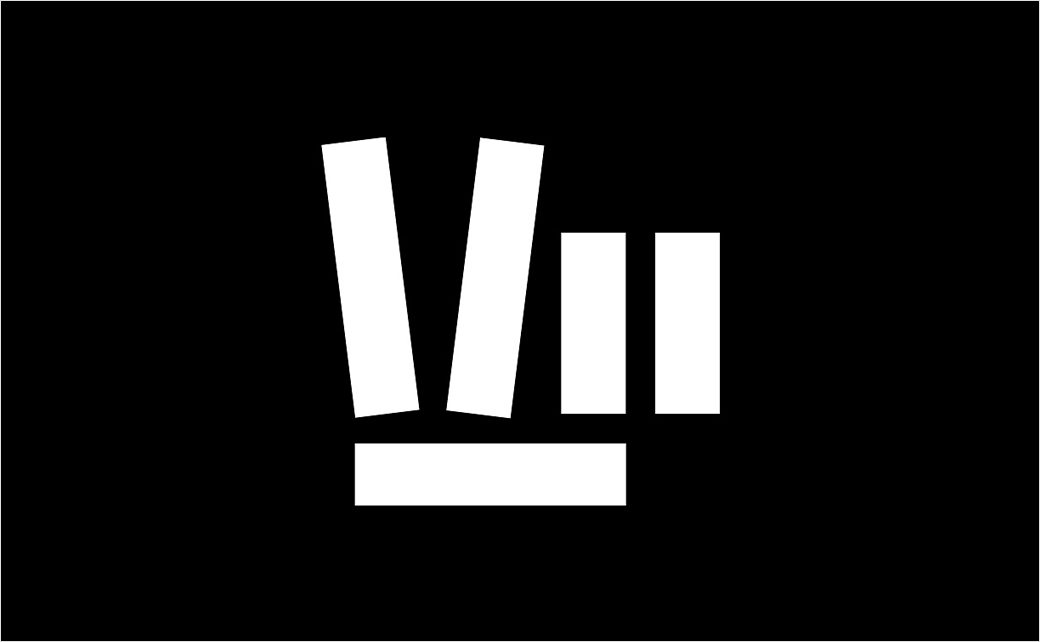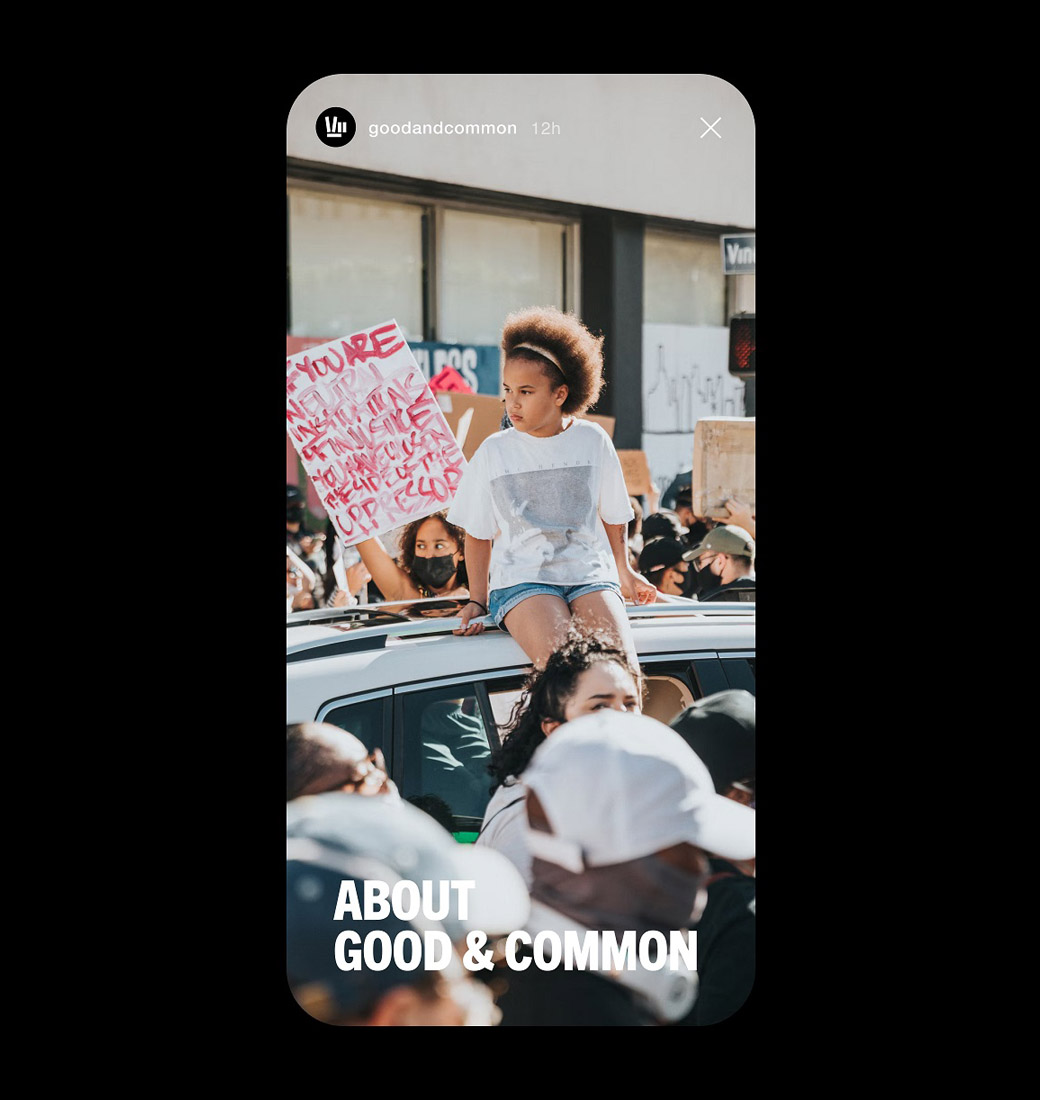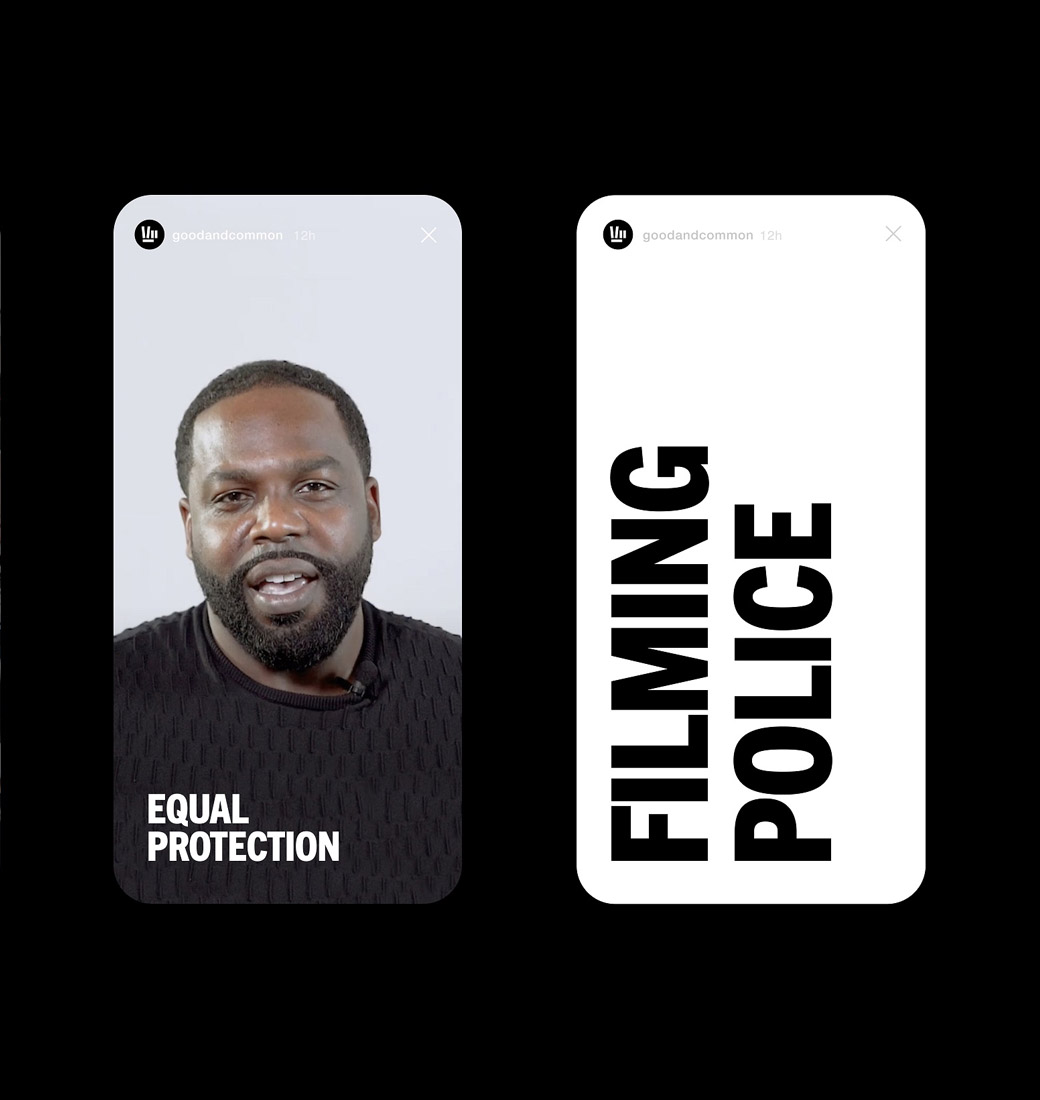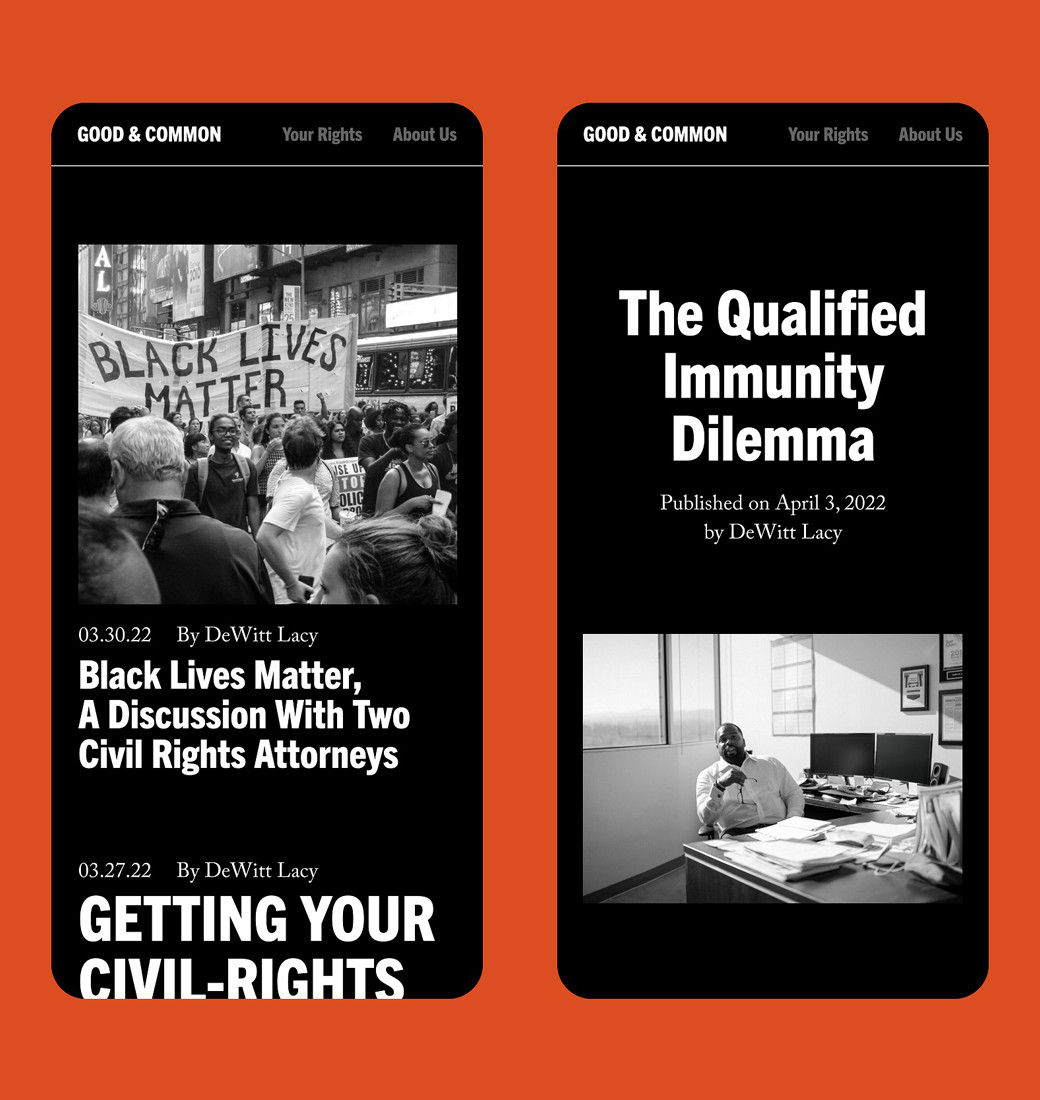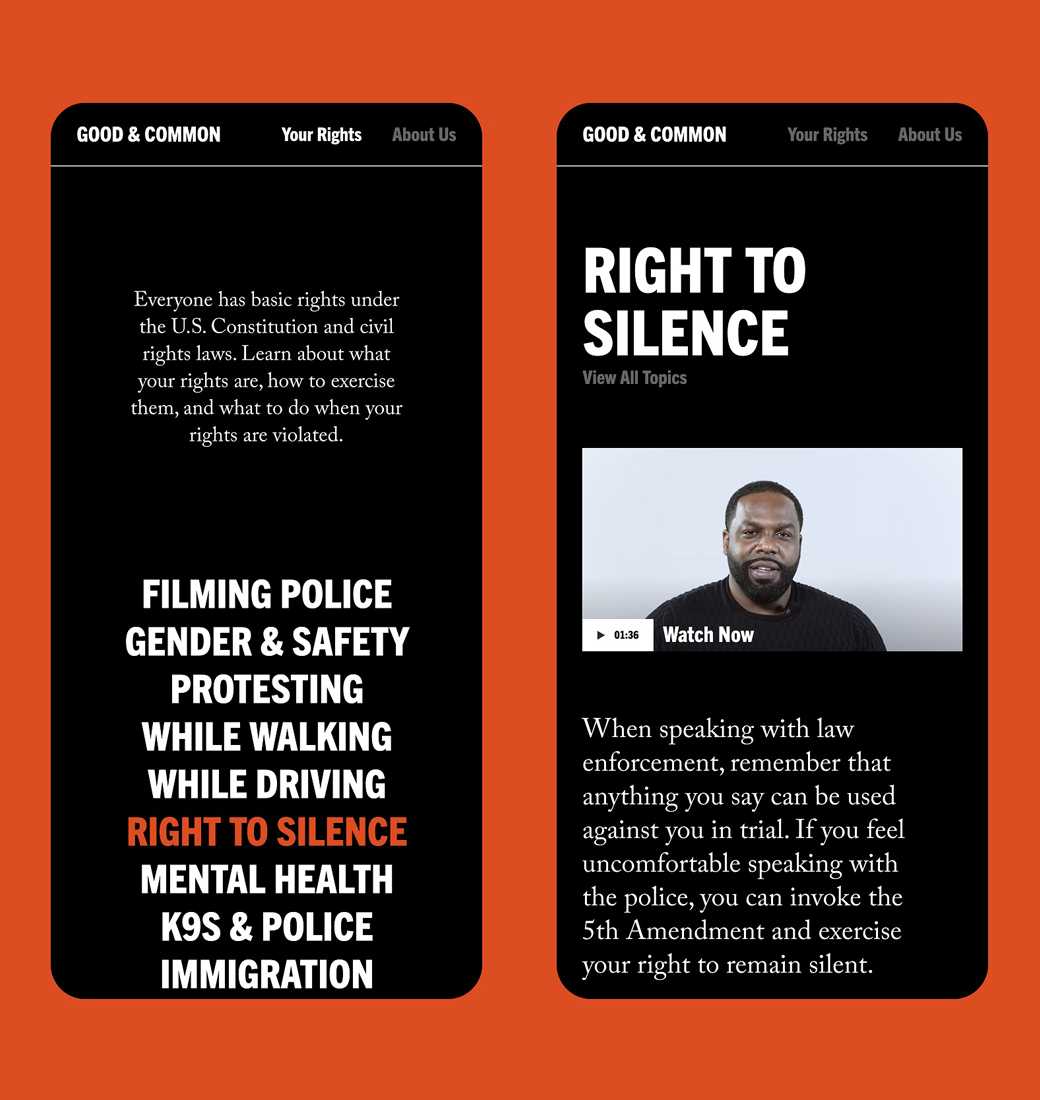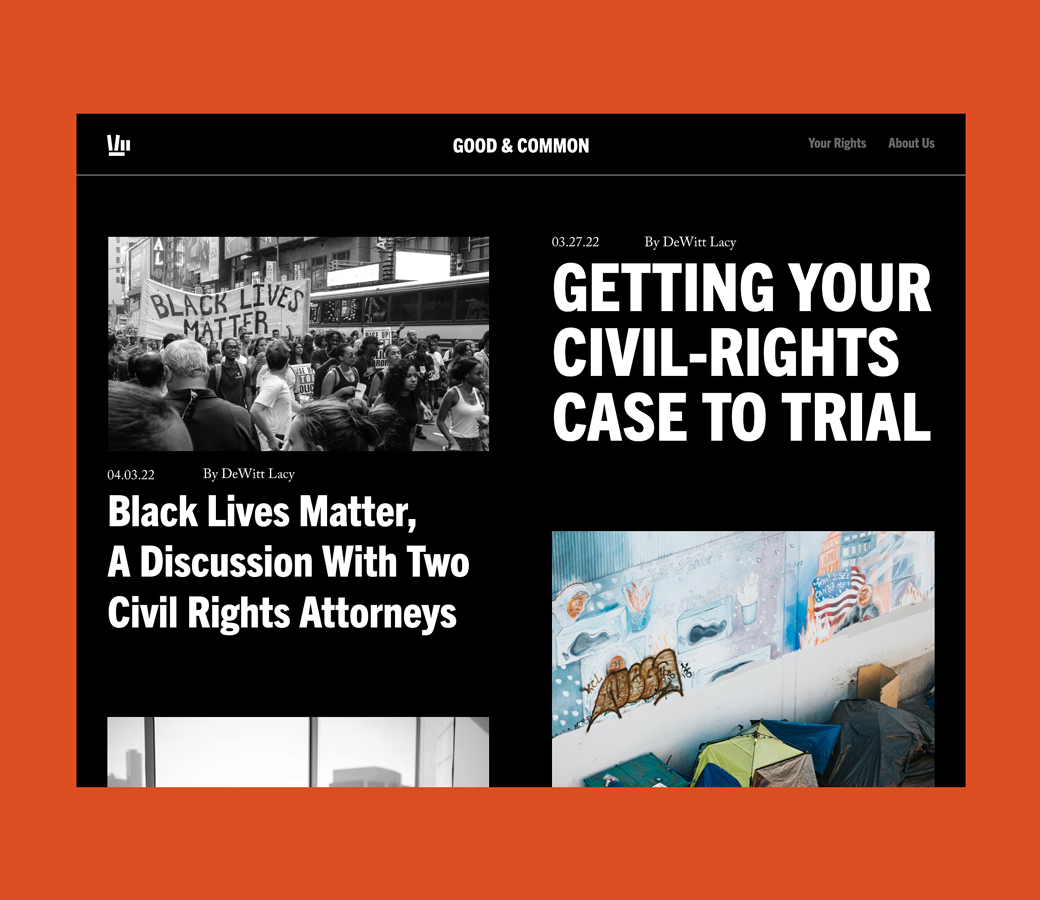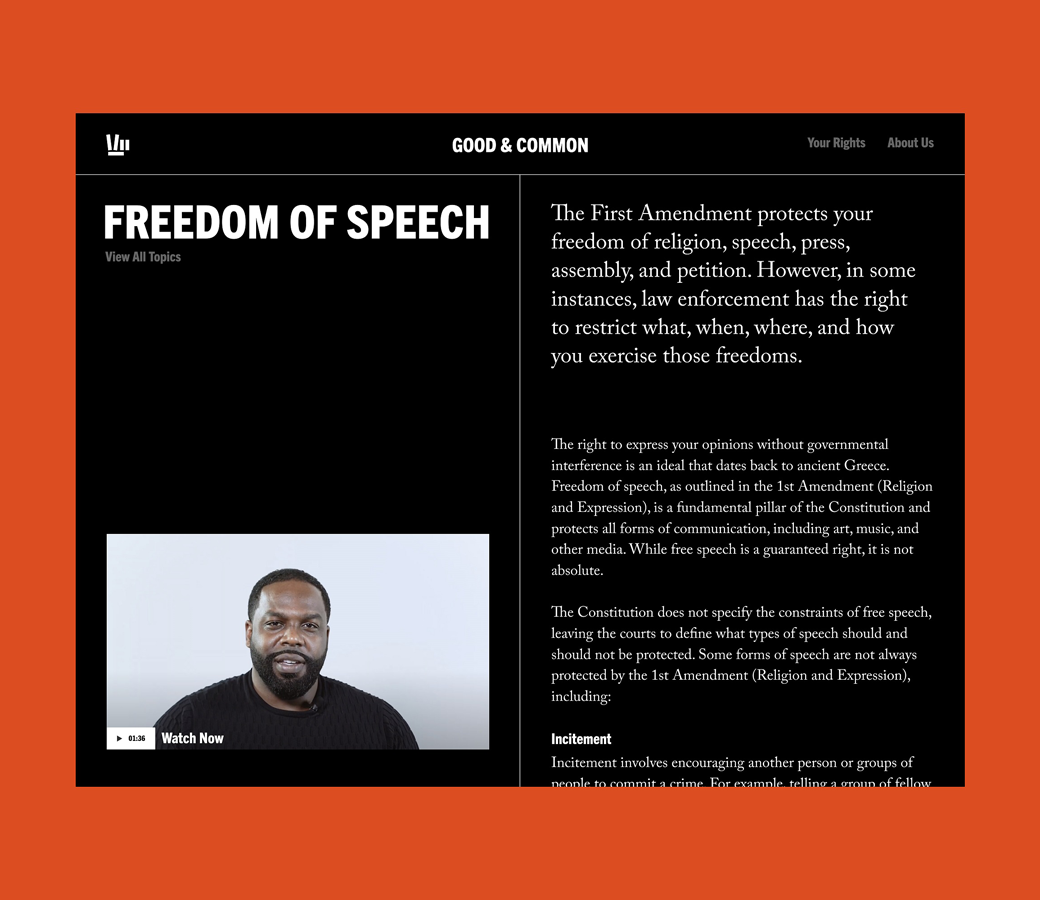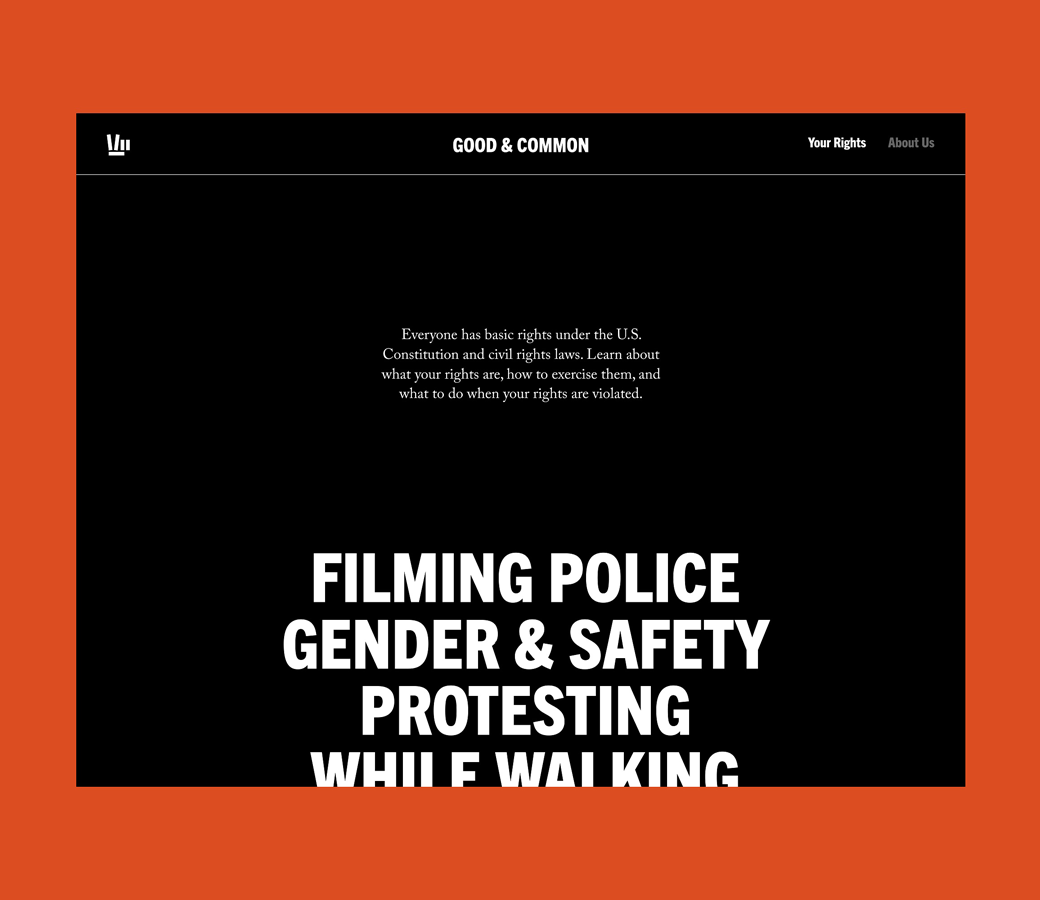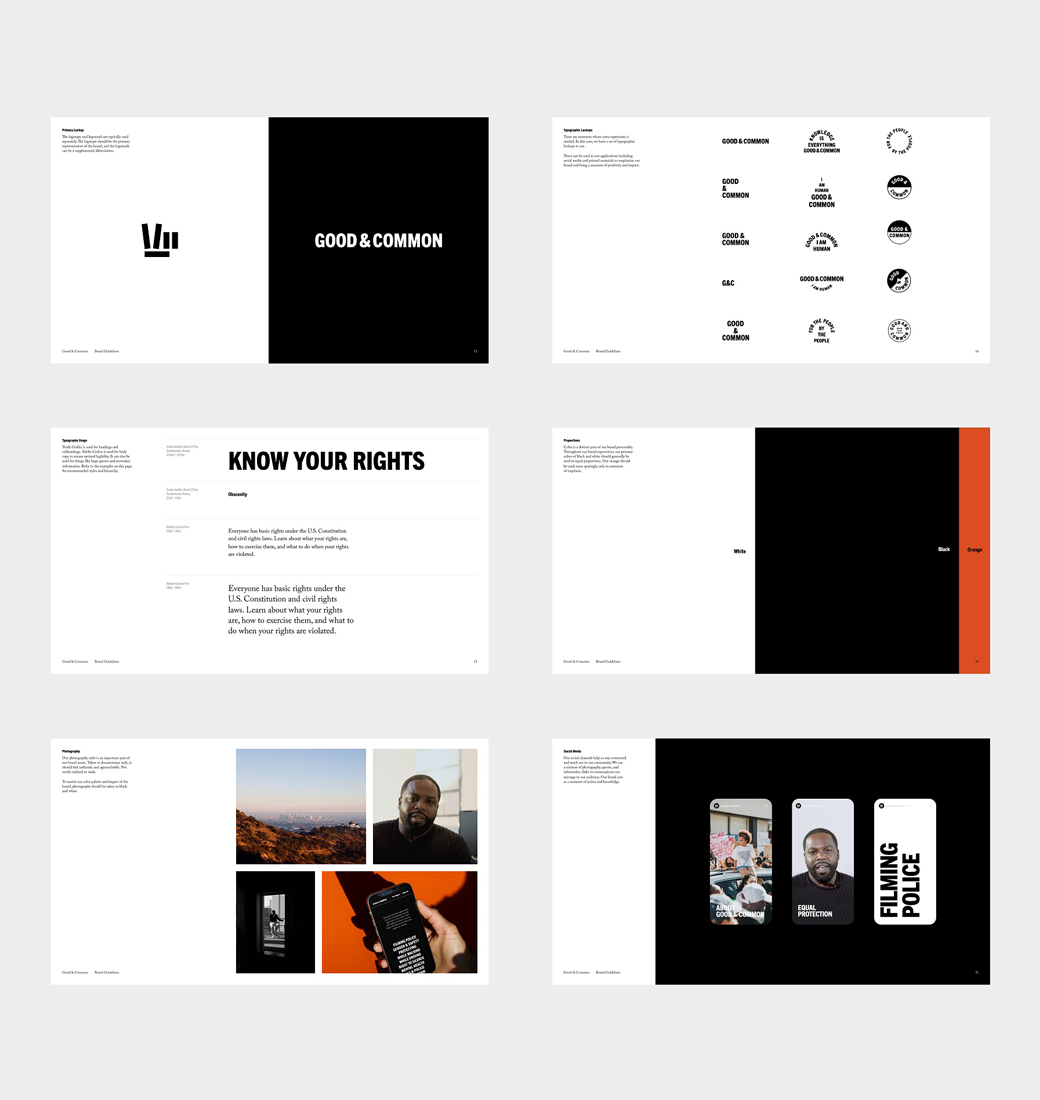 Landscape
www.thisislandscape.com