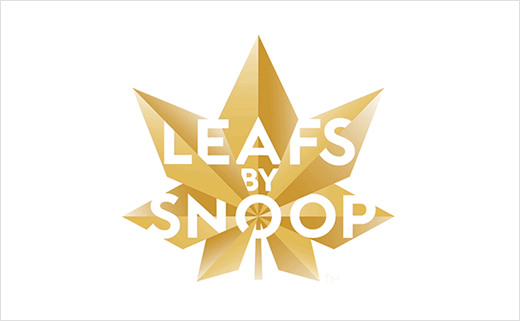 Pentagram Brands 'Leafs By Snoop'
Pentagram's Emily Oberman and team have designed the brand identity and packaging for a line of marijuana-based products from hip-hop star Snoop Dogg.
Called Leafs By Snoop, the range includes both flower and edibles (so called "Dogg Treats") such as chocolate bars, chews, drops and gummies.
Pentagram says Snoop and his team wanted to establish a brand that "avoided clichés for a more sophisticated image".
Oberman and her team also collaborated on the project with Ted Chung and Tiffany Chin of Stampede Management, Snoop's management, as well as Snoop.
To develop the logo, the team says it looked at Snoop's iconography and the visual symbols he identifies with.
"Snoop also loves jewelry and fashion, and his brand has evolved in recent years to become very clean and modern," say the designers. "Snoop and gravitated towards pyramids, angles and dimensional facets. The finished Leafs By Snoop logo features a cannabis leaf stylised with jewel-like facets."
The name "Leafs By Snoop" can also be abbreviated to LBS, a play on weight and buying in bulk. The logo typography, meanwhile, is set in the sans serif Hurme Geometric No. 1.
As an icon of West Coast rap, Snoop is forever associated with California, and so this comes into play in the packaging design. Sliding off the box cover exposes images of green palms, sunny beaches and blue pools in angled slices that echo the LBS logo, while the surface of the outer box is covered with a custom cannabis paisley pattern, printed in a clear spot varnish.
"We chose Paisley because it is one of Snoop's favourite patterns, borrowed from bandannas," says Oberman.
Opening the box also reveals a colourful collectible sticker featuring a phrase like "Ooouuuweeee" or "Puff puff pass" handwritten by Snoop.
The colourful fractured images and paisley pattern are further integrated into the wrappers of chocolate bars and boxes of gummies, chews and drops.
The look of the packaging also carries over to the website, which again features the cannabis paisley pattern, bright colour palette, and faceted California photography, as well as images of the LBS packages.
Simultaneous to the Leafs By Snoop project, Oberman and her team also designed the symbol for Merry Jane Media, said to be a new lifestyle resource for all things cannabis. Launched by Snoop and Scott Chung (the brother of Ted Chung, Snoop's manager) of Cashmere Agency, the website sports the tagline "Cannabis. Culture. For All," and features video and editorial content that covers everything from industry news and celebrity interviews to cooking shows for pot enthusiasts.
The Merry Jane identity also echoes some of the look of LBS. "The angled facets of the cannabis leaf have been simplified into a framework of lines that reads as a leaf and suggests a network," say the designers.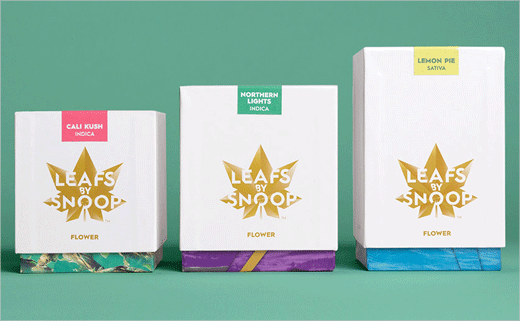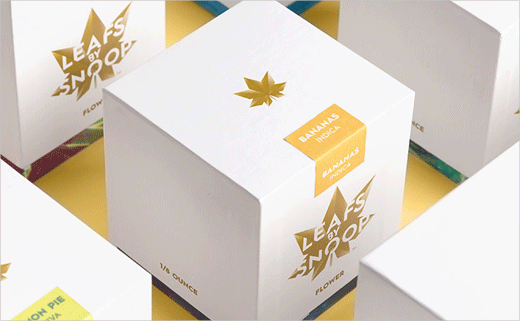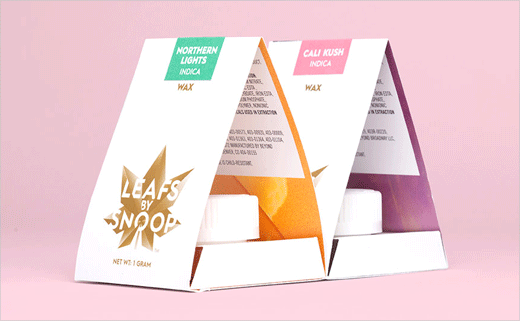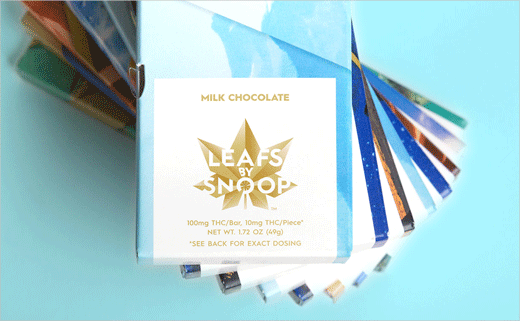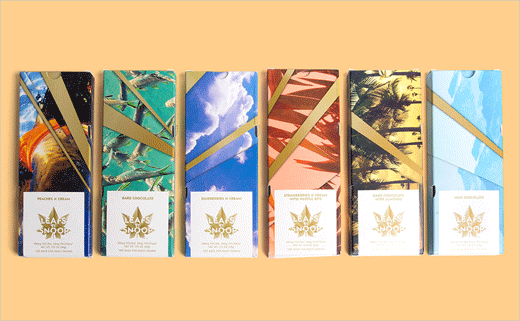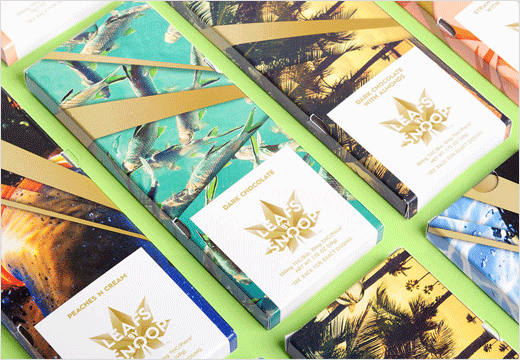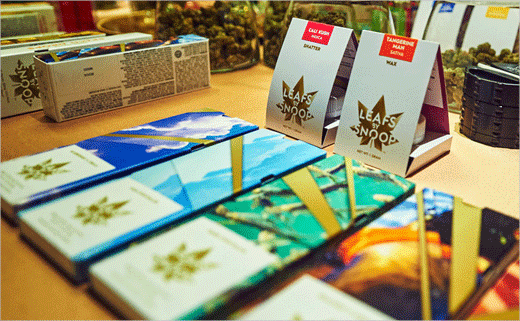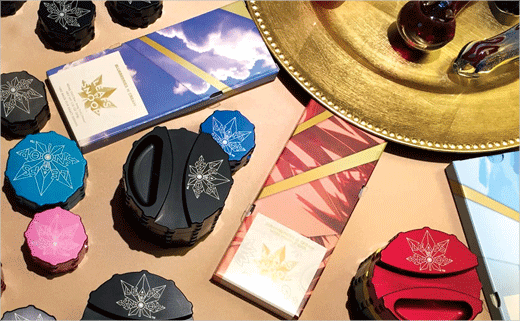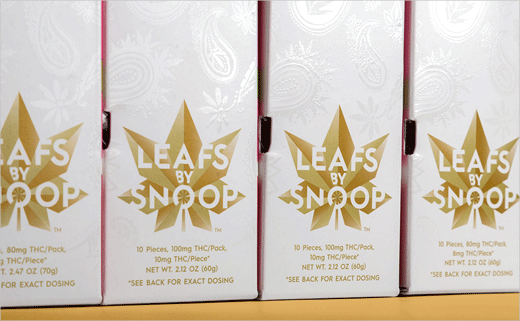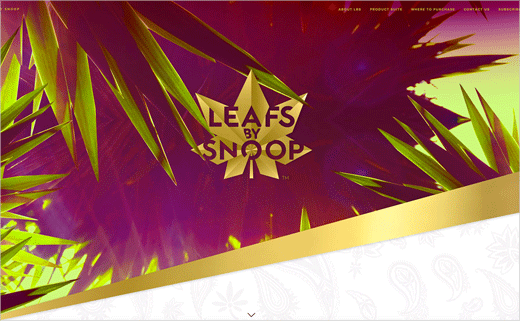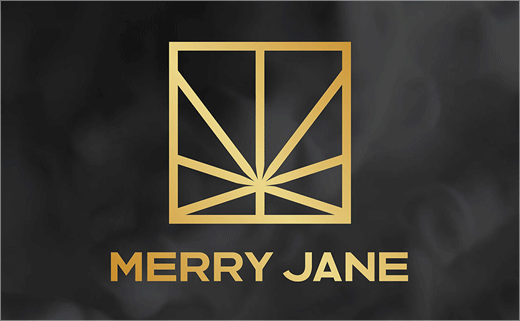 Pentagram
www.pentagram.com