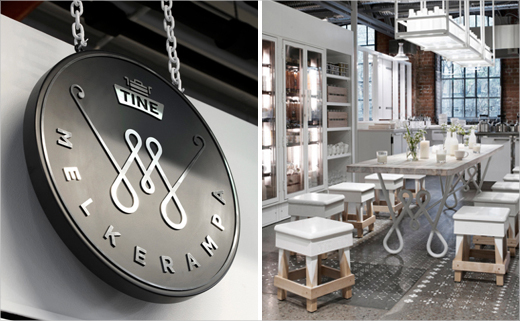 TINE Melkerampa Concept Store
TINE, Norway's largest dairy product co-operative, is constantly seeking of new ways to connect with consumers. So the opportunity to create a presence at Oslo's brand new food-hall, Mathallen, was one that could not be passed up. The Melkerampa concept store is where the brand can communicate and interact with end-users above and beyond the confines of a supermarket fridge.
When developing the identity, agency Scandinavian Design Group (SDG) looked to TINE's 130-year rich history of dairy production for inspiration. In execution and detail, the project represents a symbiosis of visual identity and interior design.
At the core of Melkerampa lies the concept of "Hjemme hos TINE", which is meant to reflect the experience of coming home to a friend who always has a spare chair at the kitchen table with coffee on the stove. The long table acts as the centerpiece to the store, inviting visitors to rest a while and maybe chat with their table-mate. The informative design on the cheese signs on the shelves is reflected in the digital solution and takes on the task of informing about the brand to future generations.
As well as the physical store, the overall digital strategy amplified the brand further by developing an online social presence via Facebook and Twitter and also a fully responsive website.
According to TINE's management team, the SDG envisioned project surpassed all of the original brief's objectives and instructions. For example, Melkerampa launched its own line of Hardanger apple juice that subsequently sold out in its first week, and premium cheeses flew off the shelves including the 5-year Jarlsberg which was expected to sell over two months but ended up being sold out after the store's first two weeks of operation.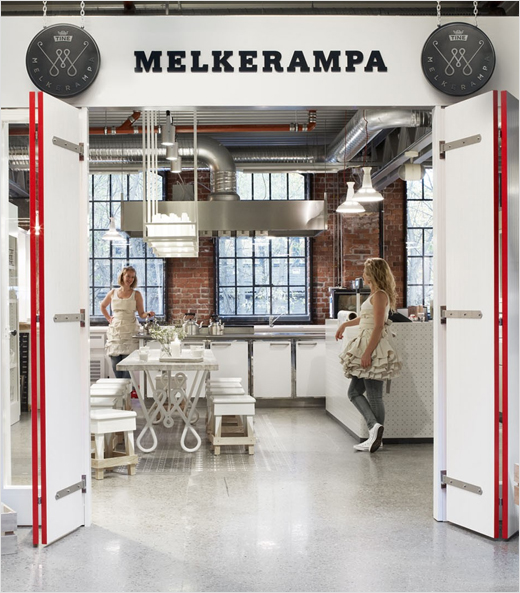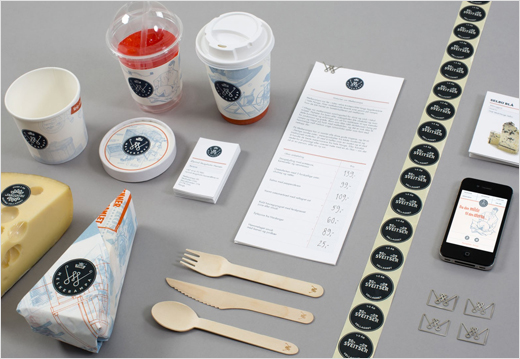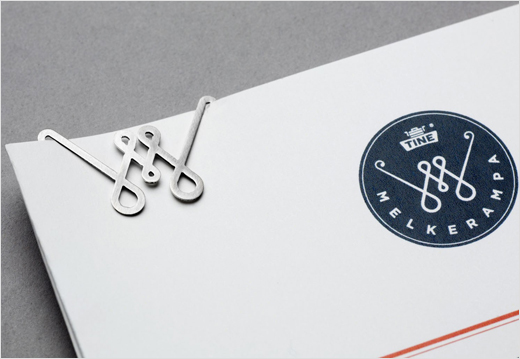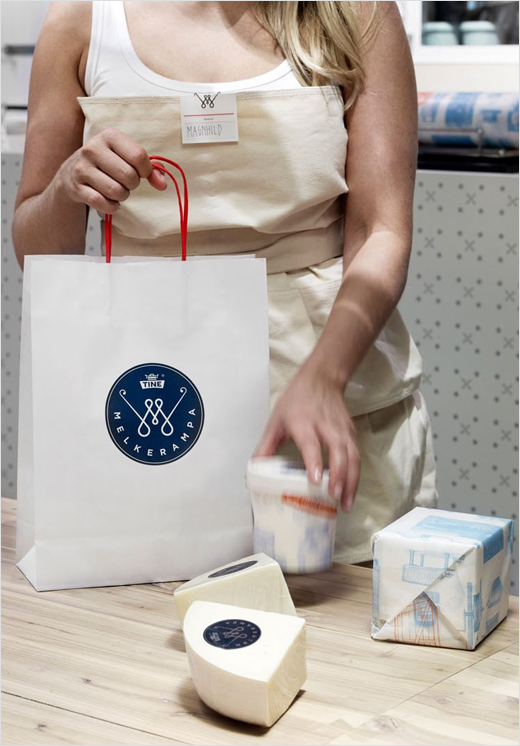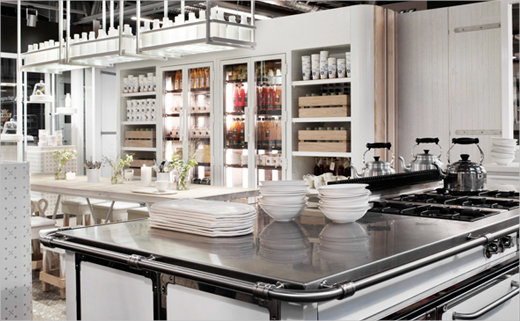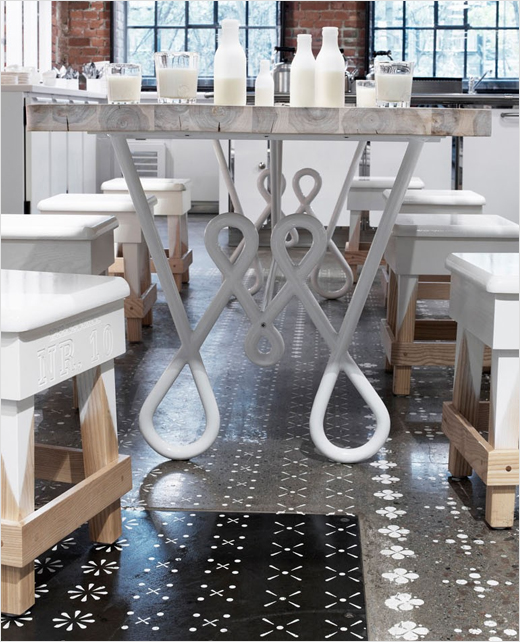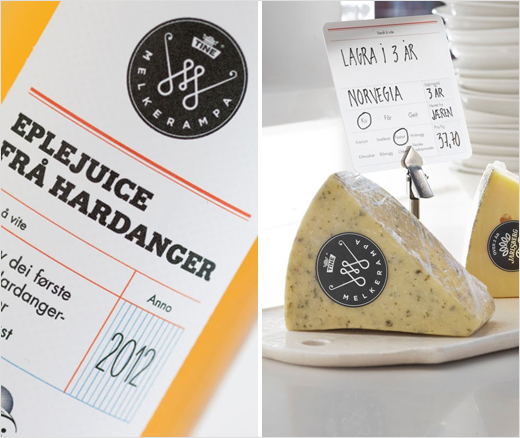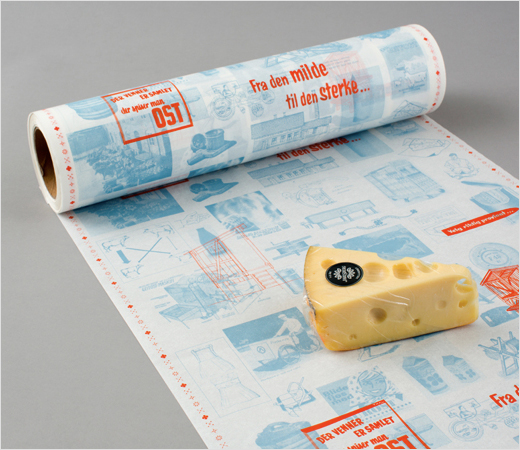 Scandinavian Design Group
www.sdg.no