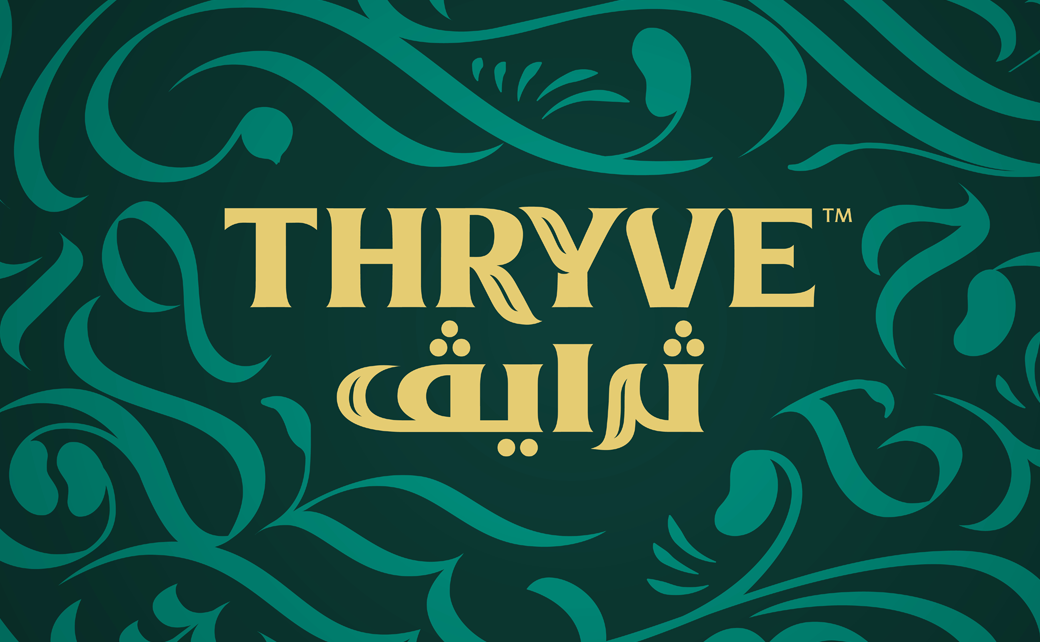 May 15, 2023
Categories:
Food
WMH&I Creates Logo and Packaging for Arabian Food Brand – 'THRYVE'
Branding agency WMH&I has created the logo and packaging design for new plant-based food business, "THRYVE".
Launching this spring, the Middle Eastern food brand produces a plant-based meat range that is made using indigenously sourced faba beans, which are then flavoured with local signature spices in order to compliment regional dishes such as shawarma or kabsa.
"Celebrating how eating locally produced plant-based sustainable food allows people and the planet to thrive, WMH&I generated a brand name that comes directly from this purpose, supported with the 'Born to Thryve' strapline," say the designers..
Adding: "The brand visual identity brings to life this thriving power of plants. It is a bold yet elegant marriage between the vigour of plant life and with the artistic flowing characteristics of Arabic script. The visual language sees flourishing plant vines metamorphose into the fluid lines of Arabic calligraphy."
The logo has been developed in collaboration with well-known calligrapher, Ruh Al-Alam; his agency, Archetype, also contributed to the design of the illustrations on the packaging.
"The plant vine calligraphy gently holds and presents the delicious food photography. These plant-like shapes link from pack to pack across the range, to create a single movement, one plant, one life-giving energy that is THRYVE on the store shelves," explain the designers.
The brand's colour palette is further claimed to represent "the endless cycle of growth", with gold representing the sun and green referencing flowering plants.
"We set out to create a brand that inspires Middle Eastern consumers who are new to the category and want foods with the taste that they love, as well as being healthy and sustainable. THRYVE combining the familiar with the future in Arabic cooking," comments Mark Nichols, creative director at WMH&I.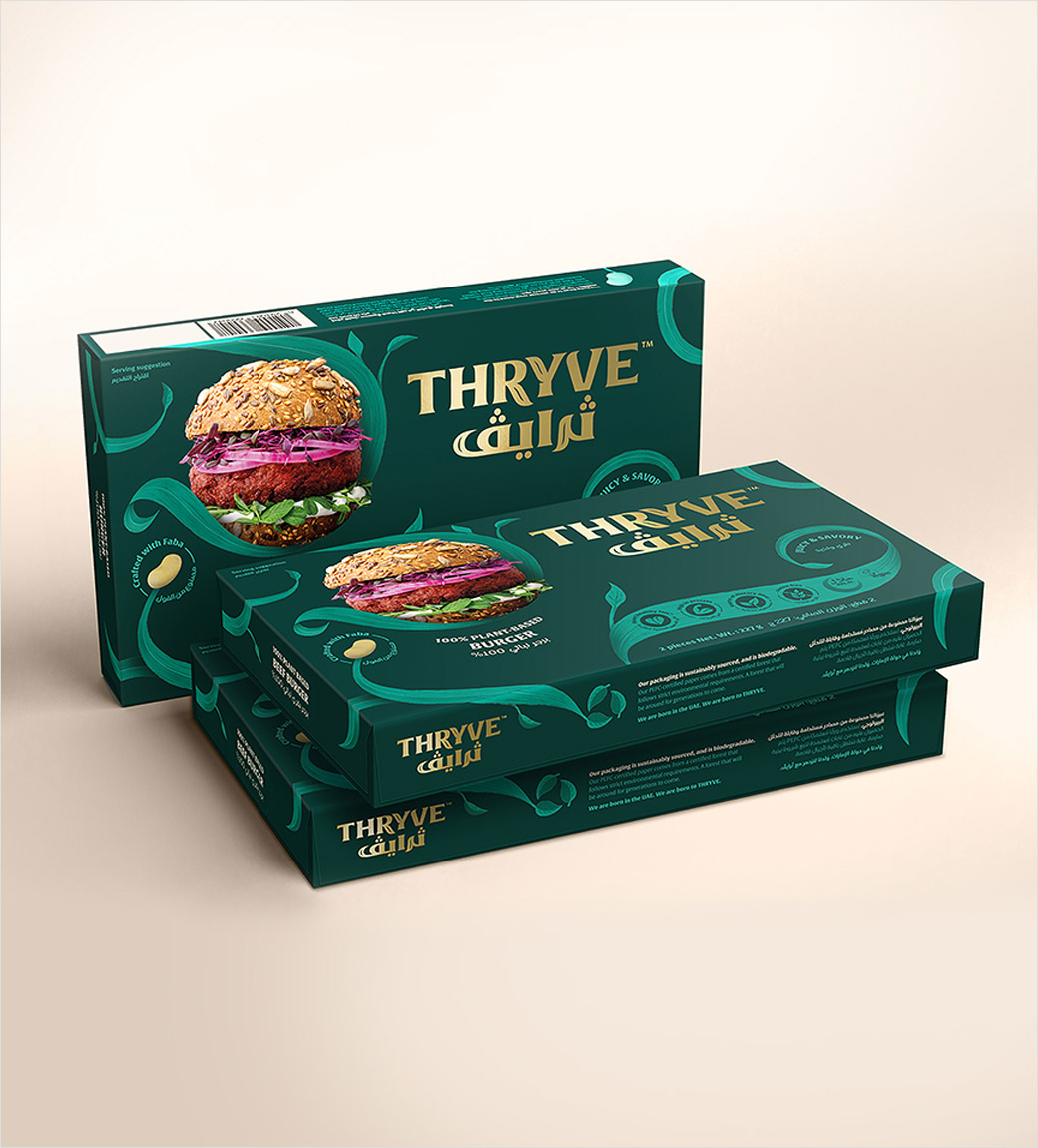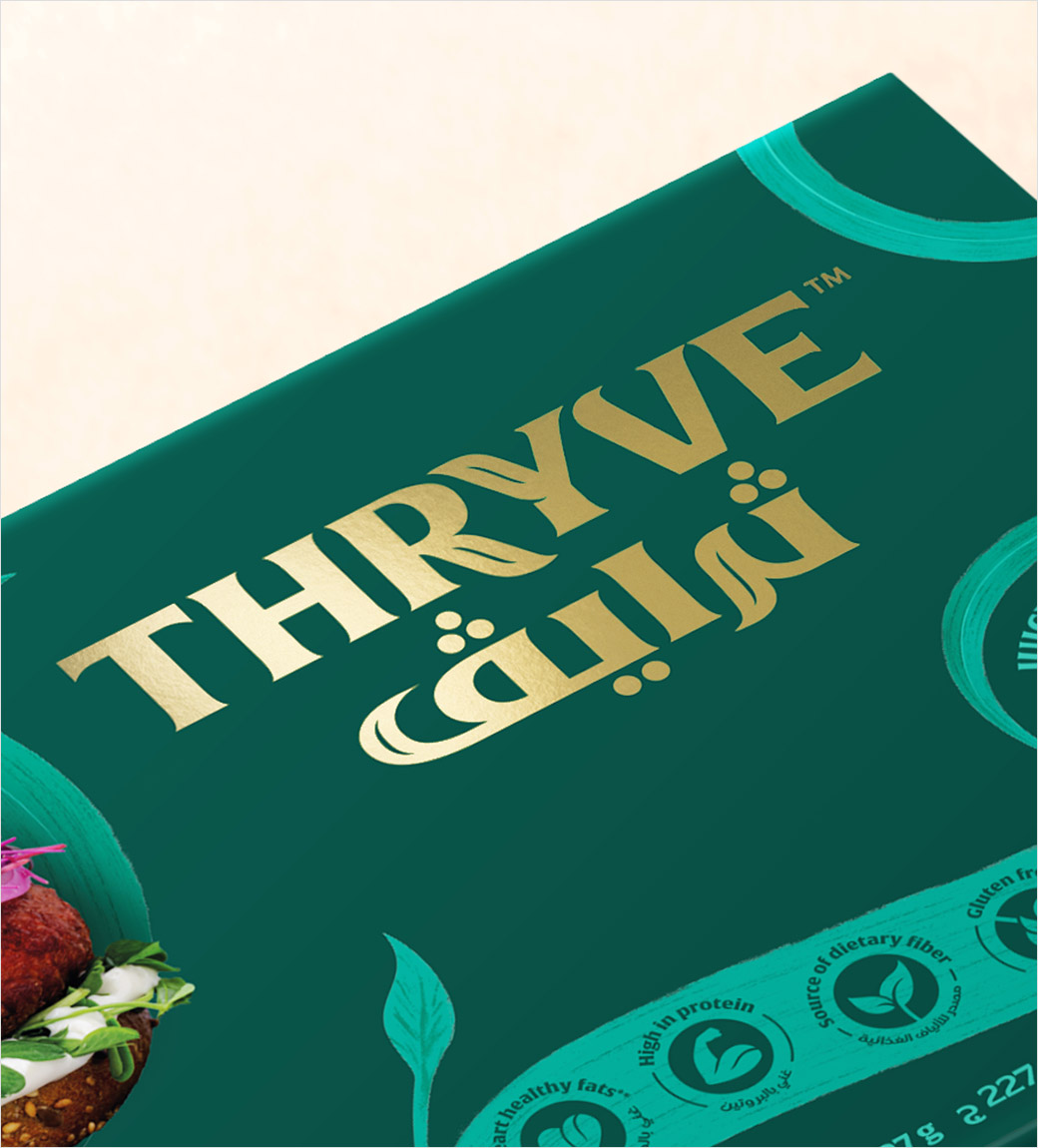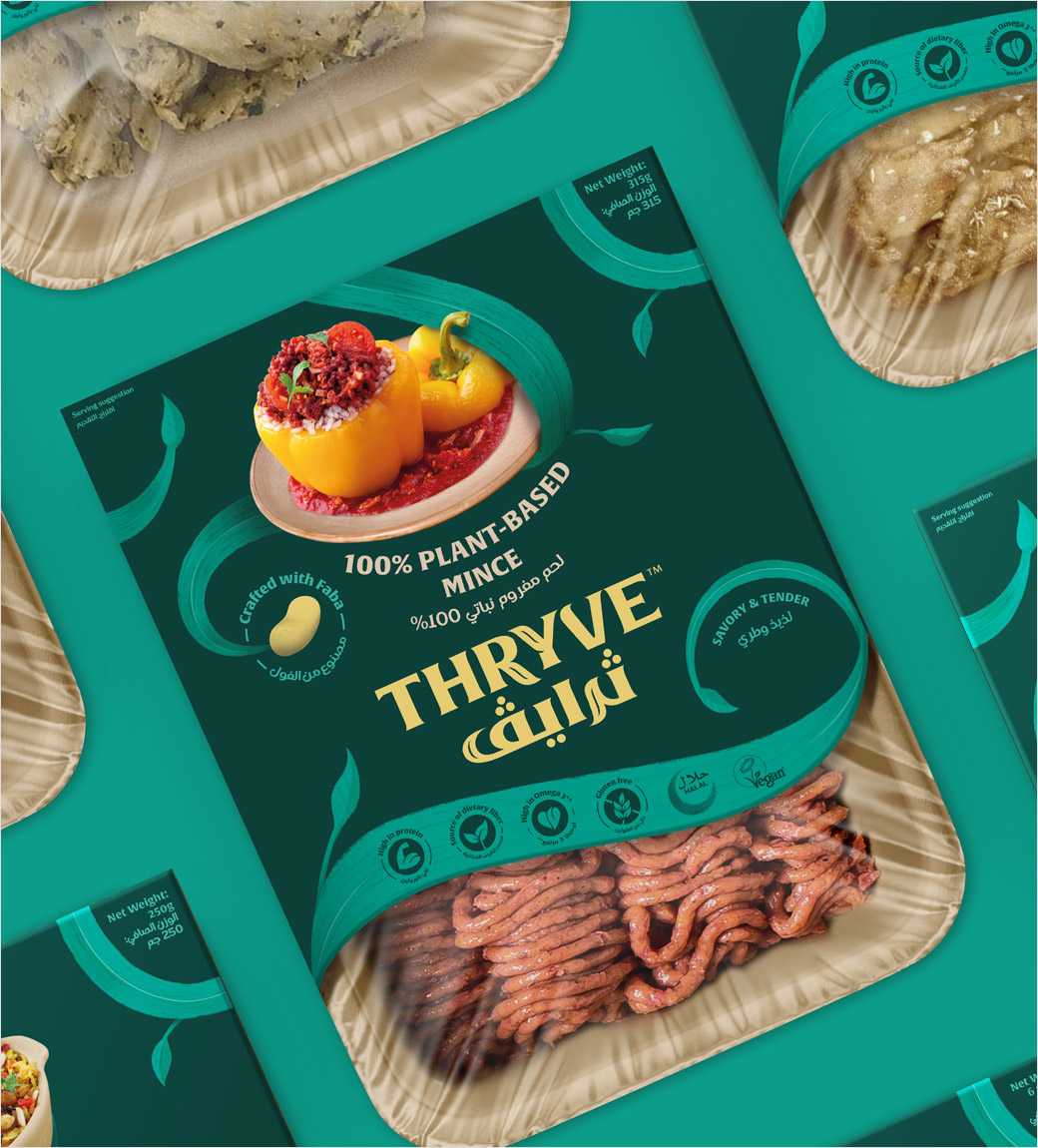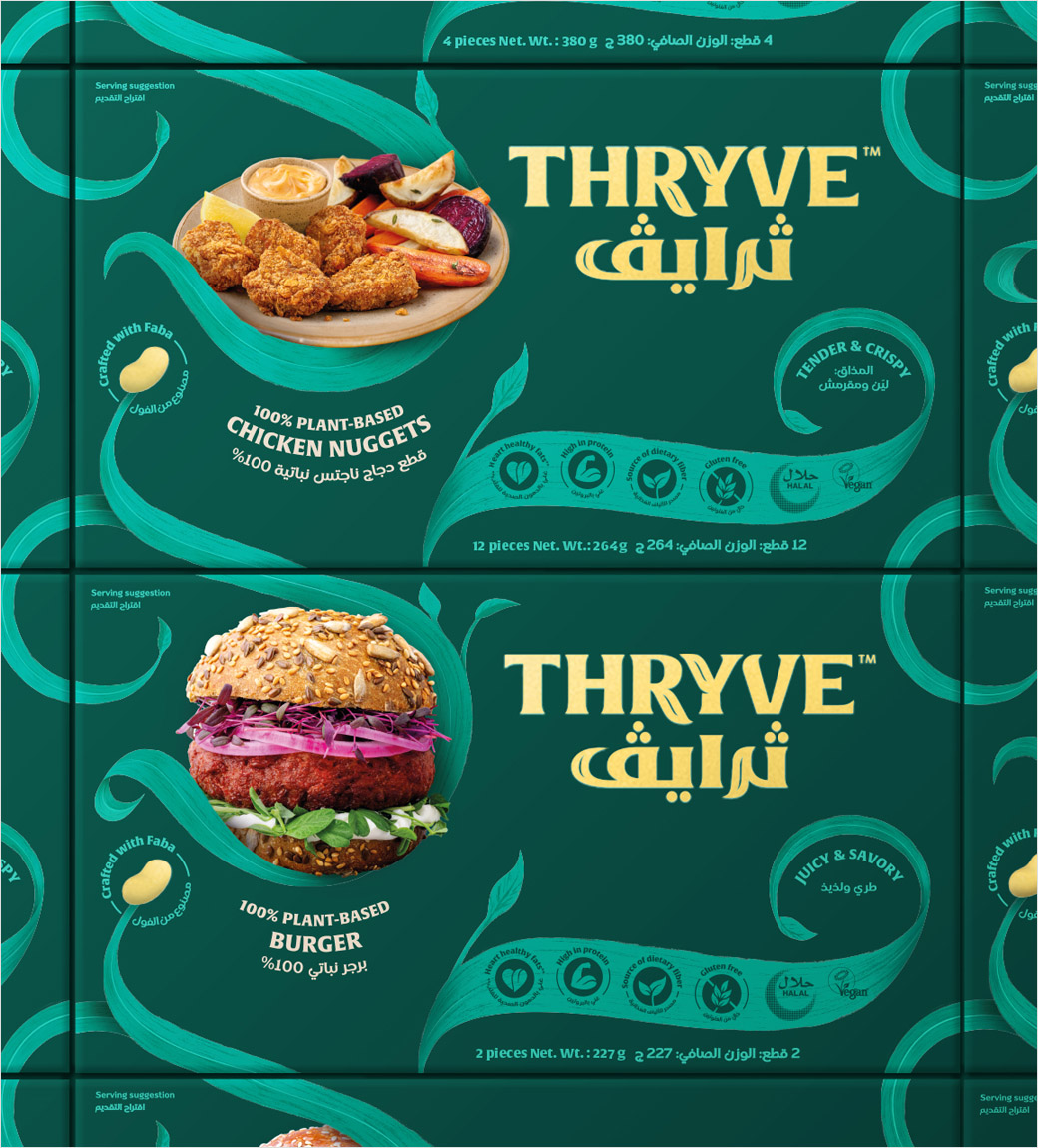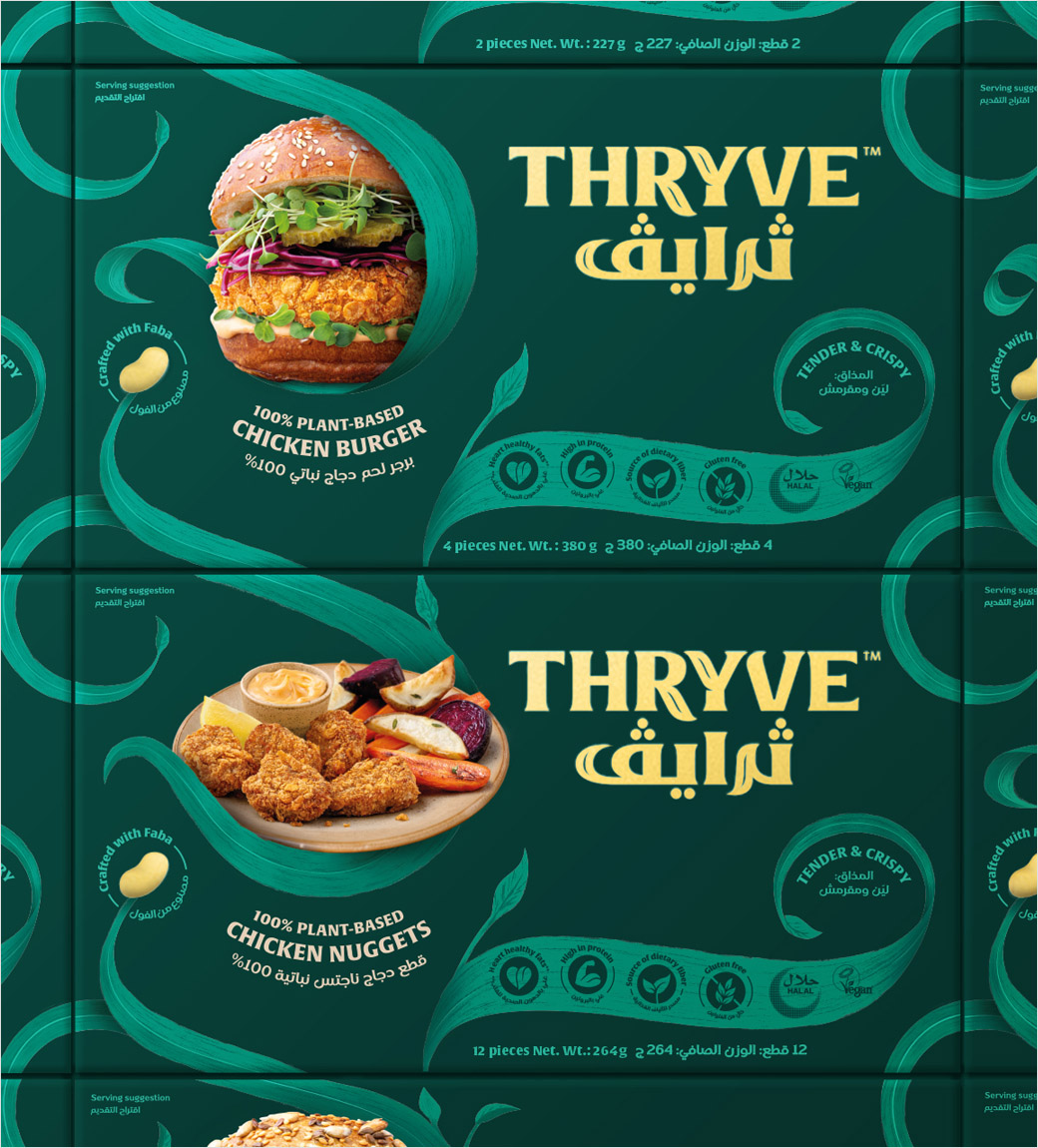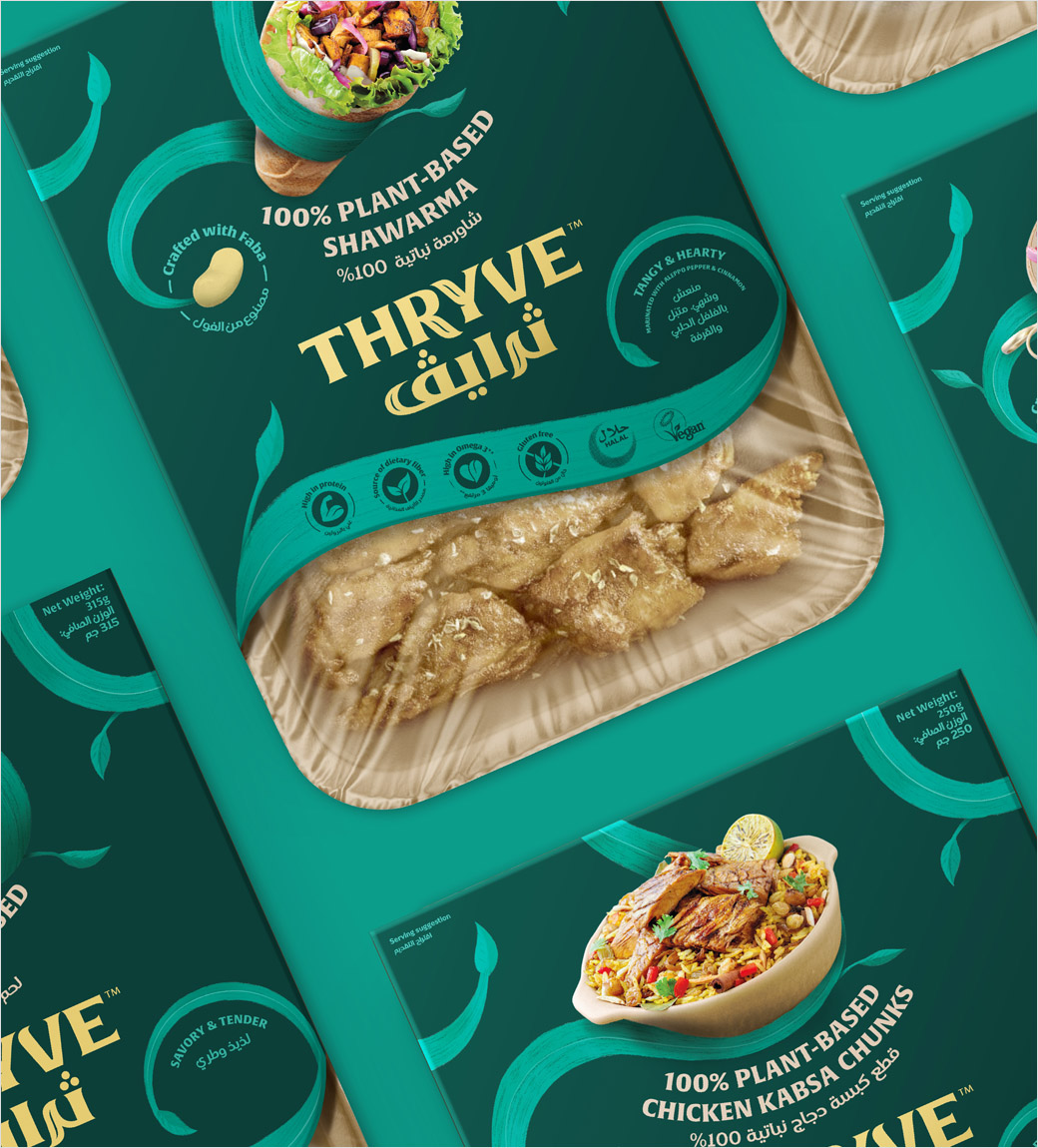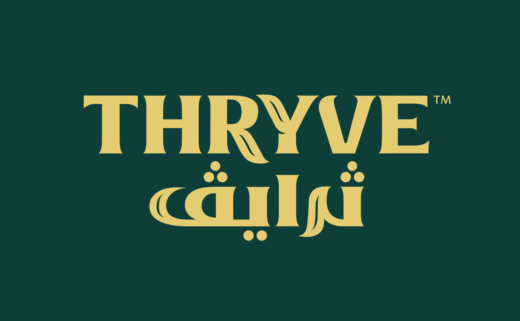 WMH&I
www.wmh-i.com