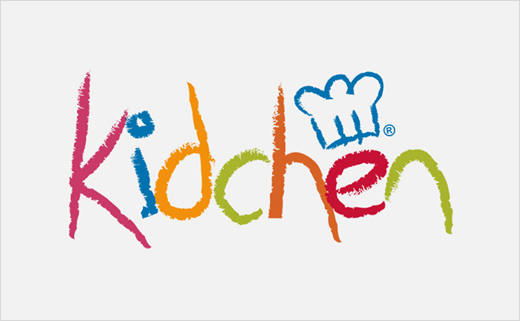 October 2, 2013
Categories:
Other
Branding and Packaging Design for ASDA: 'Kidchen'
Originally founded in Leeds in 1949, ASDA is today the UK's second largest supermarket chain. Although its head office still remains in West Yorkshire, the chain is currently owned by American retail giant Walmart.
The supermarket retailer stocks food, clothing, general merchandise and toys, including a whole host of own-label brands.
Designer Chris Wilson, who heads and runs Glasgow-based creative agency Stickman Designs, was commissioned by ASDA to create a distinctive brand identity for use on their kids bakeware packaging.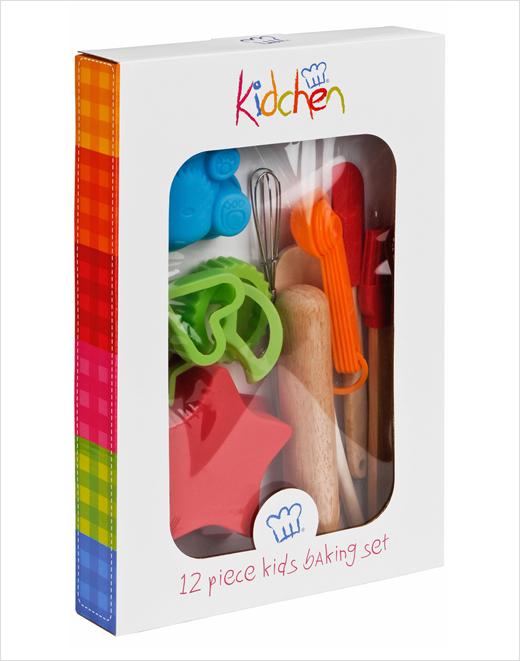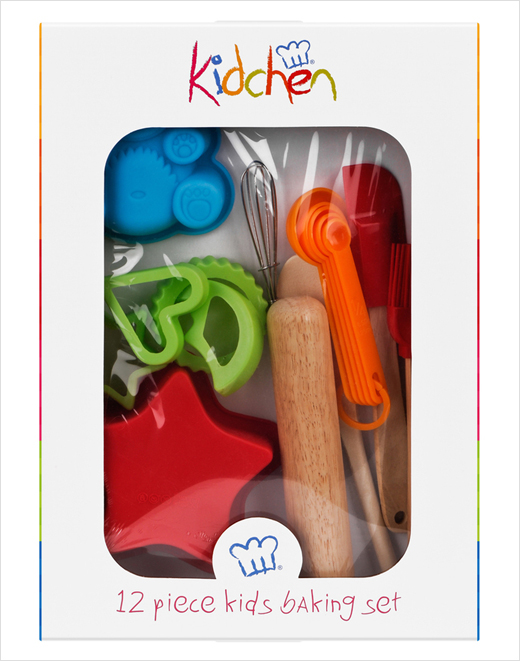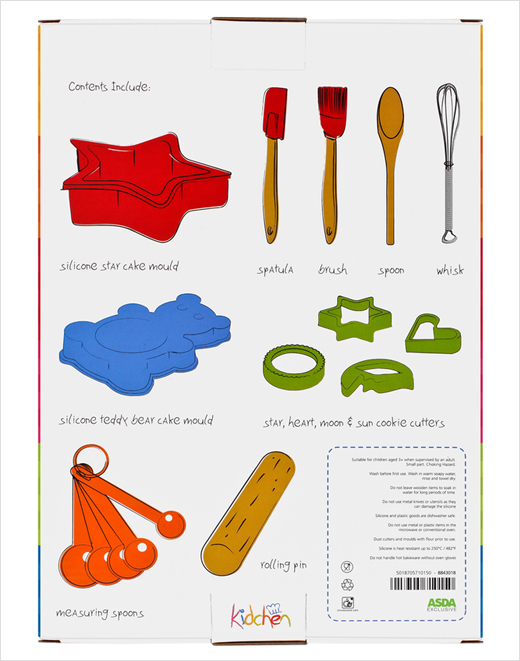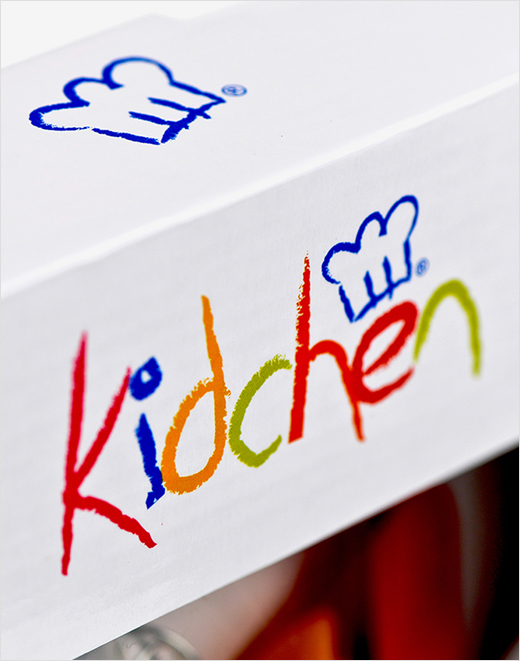 Stickman Designs
www.stickmandesigns.co.uk