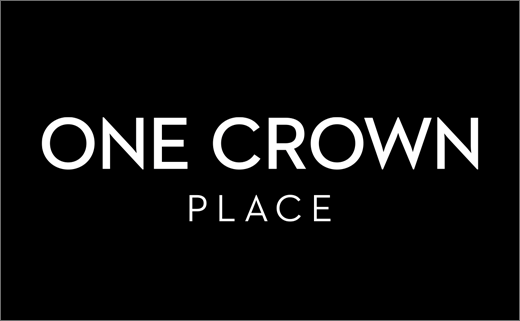 me&dave Brands London's 'One Crown Place'
Property branding agency me&dave has created the identity for One Crown Place, a new mixed-use development in EC2 London.
Launched by real estate advisor CBRE to buyers just last week, the One Crown Place scheme has been designed by architecture firm Kohn Pederson Fox (KPF) and is scheduled to open in 2020; it comprises two residential skyrises with a total of 246 apartments; a six-storey podium containing communal living areas, gym, screening room, courtyard, lobby, retail outlets and 15,500 sqm of office space; and a row of Georgian townhouses, redeveloped into a boutique hotel and private members' club.
me&dave says it has developed a brand that "celebrates" One Crown Place's architecture and prime location; the site is situated within walking distance from Liverpool Street Station, an area more commonly perceived to be a financial district rather than a place to live.
"me&dave decided to show the location in 'a new light' – that brief but bewitching time at dusk and dawn when the City is bathed in a golden glow and corporate zeal takes a back seat," explain the designers.
Key branding details therefore include 'golden hour' images, art directed by me&dave, that are used across all digital and print marketing collateral. The golden hour theme is also said to reference the development's terracotta-clad exterior.
"The dynamics of the City are changing: it's less about grey suits and ties. More and more restaurants and bars are moving in that don't just cater to the office crowd. Capturing the theme of 'seeing the City in a new light' has enabled every aspect of our campaign to come together and provide a beautiful starting point for the brand," says creative director and co-founder of me&dave, Mark Davis.
The agency has further conceived 'The City Scene', One Crown Place's own quarterly newspaper.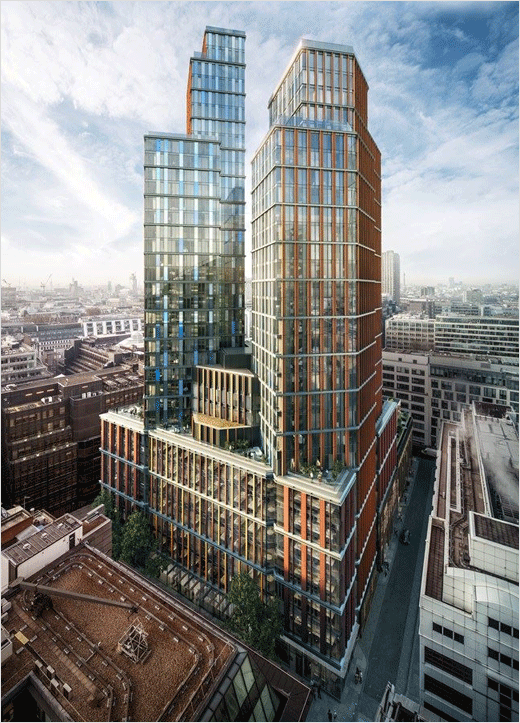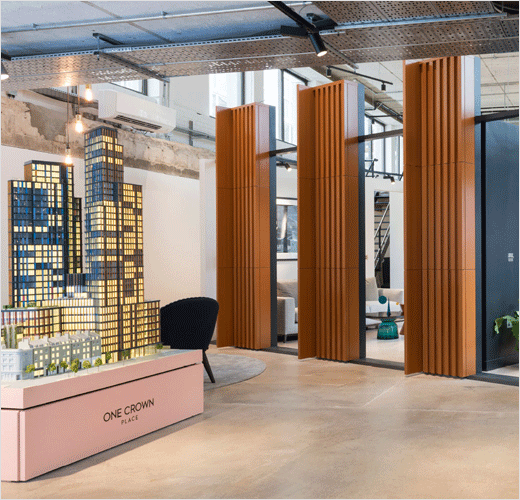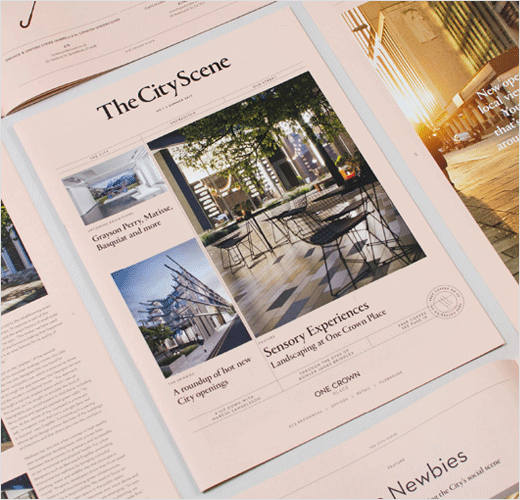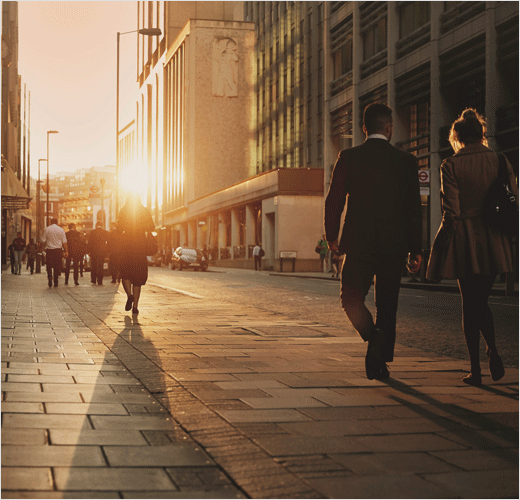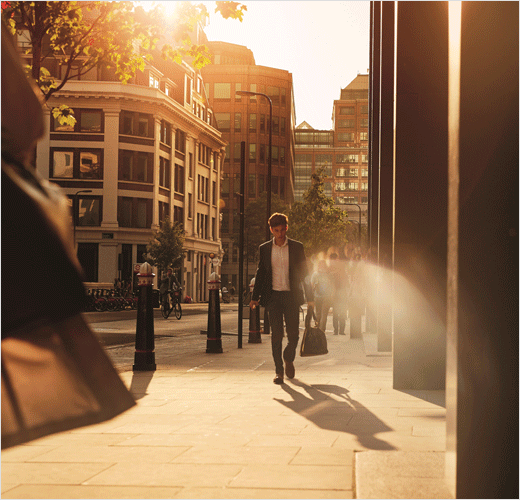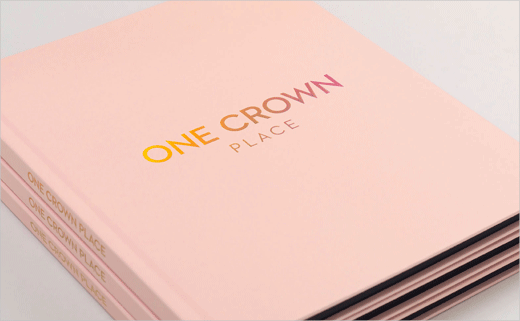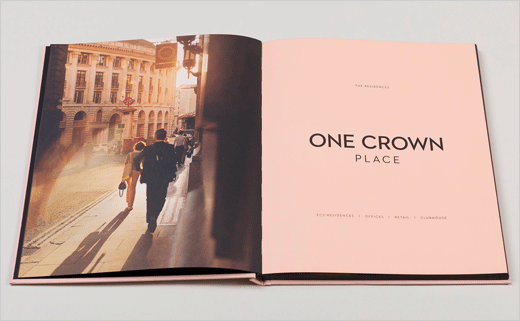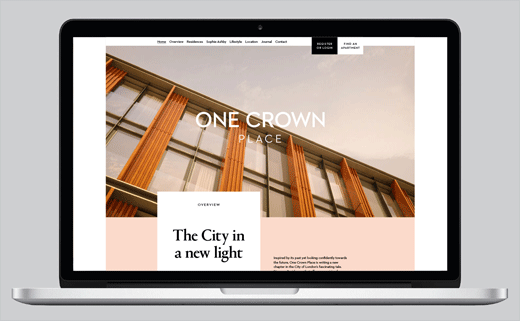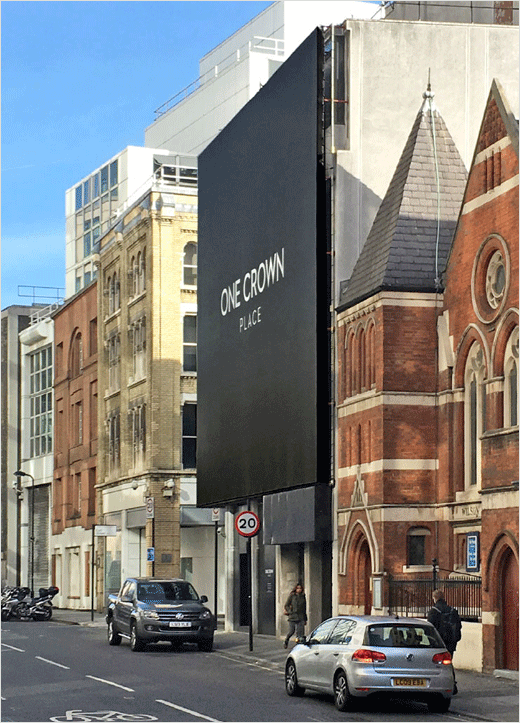 me&dave
www.me-and-dave.com