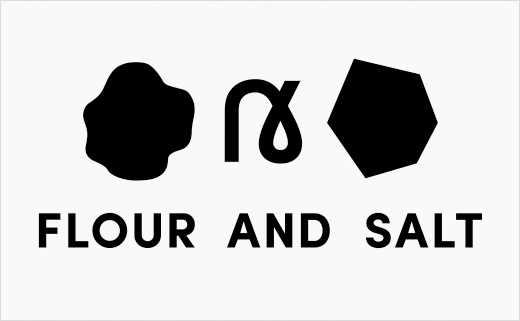 June 22, 2017
Categories:
Food
Pentagram Brands Taipei's 'Flour and Salt Bakery'
Pentagram's Natasha Jen and team have designed the branding for Flour and Salt Bakery, a new chain of cafés and stores based in Taiwan.
The restaurant currently has three locations, with the flagship situated in the Datong District in midtown Taipei, another in the landmark "101" building, and a third in the Zhong Zheng District.
The business was developed by the Taiwan Innovation Development Corporation, the sister company of the Taiwan Land Development Company, with whom Jen previously designed the identity for Huilanwan Sunrise Village.
This latest project encompasses naming of the Bakery and the design of the interiors, as well as environmental graphics and packaging.
"The simple 'Flour and Salt Bakery' is derived from the purity and authenticity of the baked goods and their ingredients," explains Jen. "The name works well in both Chinese and English, and in the Chinese version, there is double meaning in one of the characters, which also stands for conversation."
The name is matched with a logo comprised of simple graphic icons of flour and salt, with the ingredients represented by custom shapes that suggest a flour particle and a salt crystal. The two elements are connected by a looping "and," a symbol said to have been influenced by Japanese handwriting that is commonly used in Asia.
While the Chinese characters are custom, the English typography is set in Sofia Pro Black. And the identity is further integrated into the restaurant interiors, also designed by Jen and her team. For example, the shapes of the logo repeat in the custom-designed tiles in the floor and the neon pendant lamps in the ceiling.
Additional details include a system of food and drink pictograms, which appear in custom black-and-white wallpaper and etched into wooden panels. Signage is deliberately understated, with the logo on an exterior facade and a functional magnetic menu board at the main counter.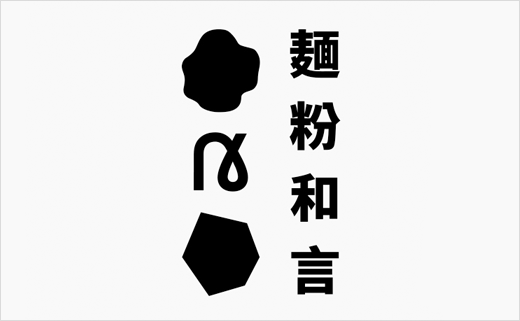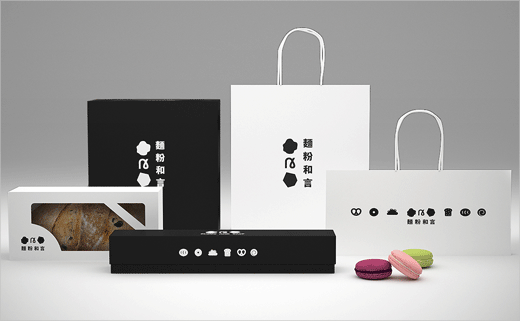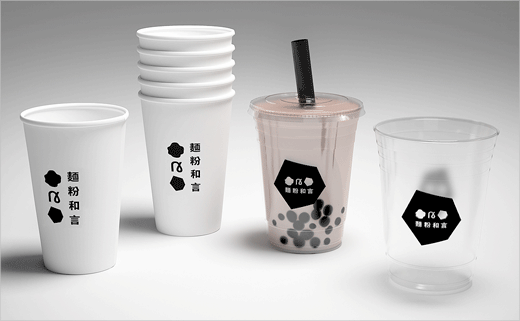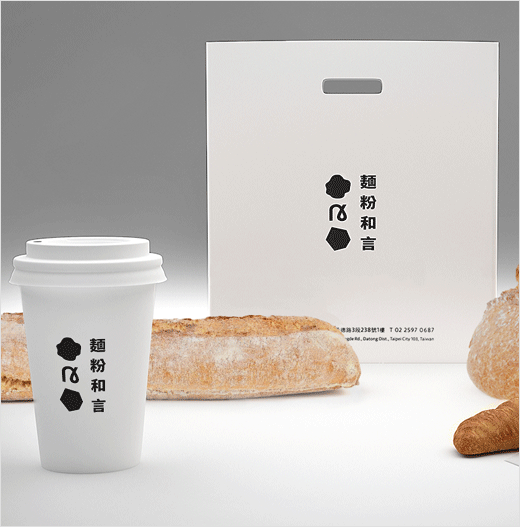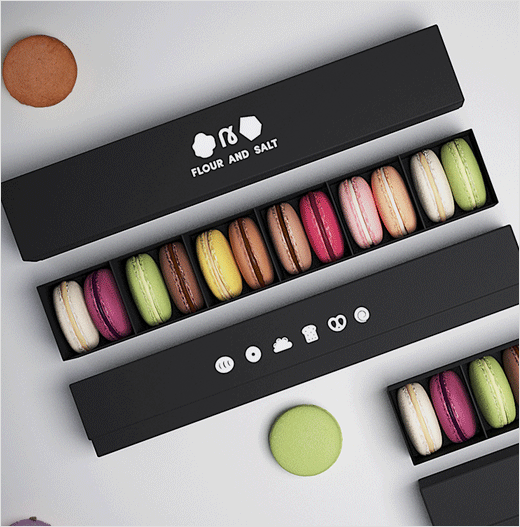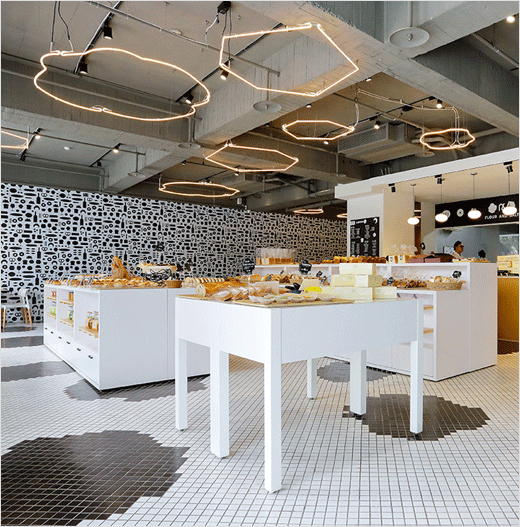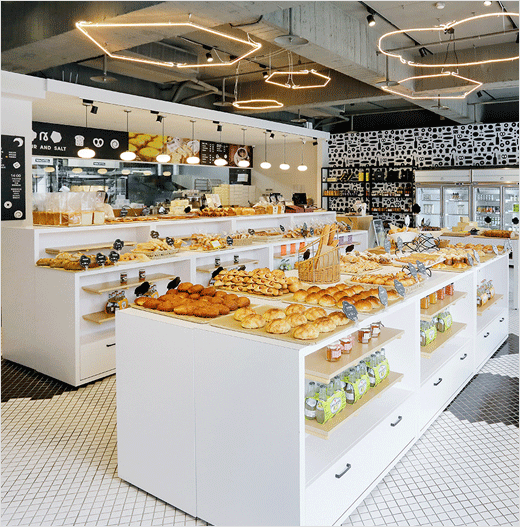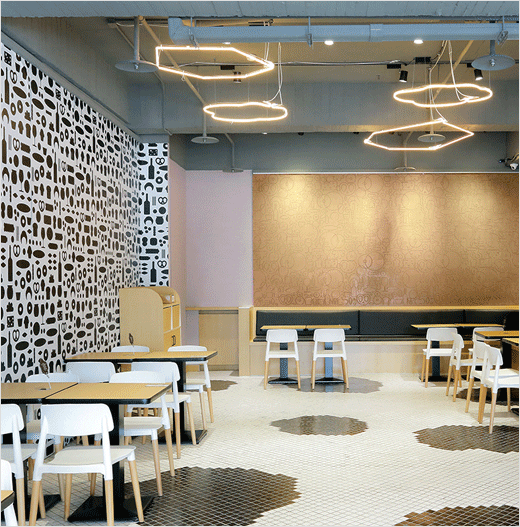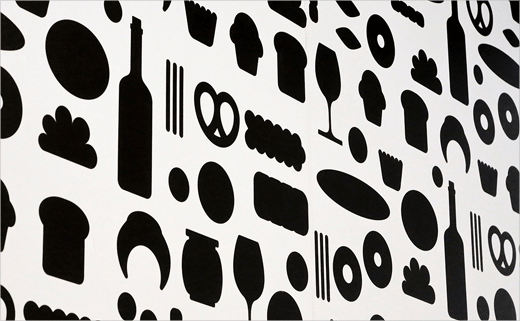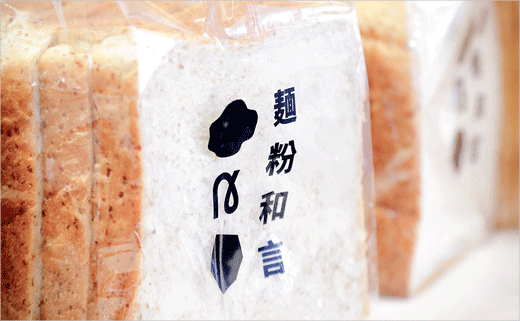 Pentagram
www.pentagram.com