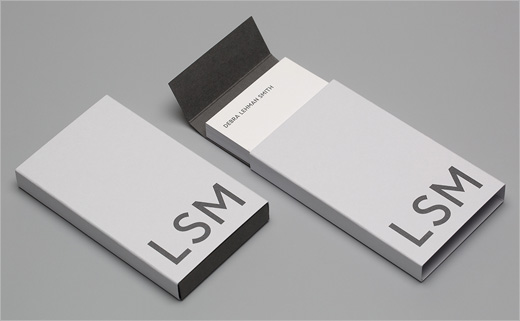 Six Creates New Brand Identity for Architects, 'LSM'
Global architecture studio LSM has revealed a new brand identity and website design following collaboration with UK branding agency, Six.
The designers say the brand identity's visual structure has been influenced by early European modernism. The typeface is inspired by Berlin subway signage and utilises a monotone colour palette.
Speaking about the website, Debra Lehman Smith, Founding Partner at LSM, commented: "The challenge facing a firm like LSM is creating a globally relevant brand that can speak to various audiences from CEOs to the best new collaborators. Showing the intricacy of our work through traditional forms of media can be tough and restricting. The relaunch of the website allows us to celebrate projects in a creative and vibrant manner, while also detailing our commitment to producing spaces that deliver quantifiable results for clients."
John Kariolis, Co-Founder and Creative Director at Six, added: "This was a truly exciting project to deliver. It called for us to employ a range of innovative web programming while continually bearing in mind the need for it to be visually stimulating and insightful."