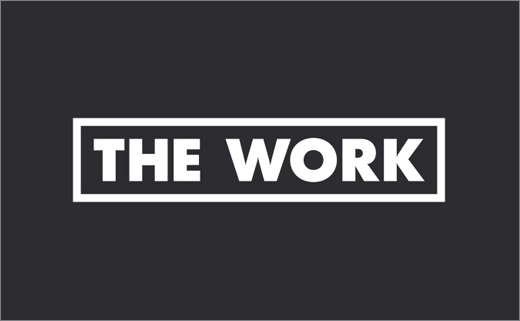 SomeOne Brands 'The Work' for Cannes Lions
SomeOne has created the branding and identity for The Work, a new online repository showcasing all of the winners of the Cannes Lions — the world-famous advertising festival held each year in the south of France.
The newly-launched archive, which is claimed to have already ratcheted up 75,000 trial sign-ups, not only logs each and every individual winner, but also details how each piece was briefed, created and delivered, and the subsequent results it achieved.
"A key part to the branding and delivery was to enable fast and easy access to all the award-winning global campaigns — searchable by company or person, so whilst it was important to give the creative space a branded look, it was also vital that the experience was efficient and effective," explains Gary Holt, SomeOne's founder and executive creative director.
"For us, this was The Work's defining characteristic, informing our approach to the identity: A beautiful complexity, born of data," adds SomeOne's creative director, Karl Randall.
While the name 'The Work' is said to have been chosen for its "no nonsense, straight-forward appeal", as well as for its usage within the design lexicon as a shorthand for 'advertising creative', key design details include an adaptive frame being used as part of the main brandmark, which the designers claim represents "the context and data surrounding the creative".
Further accompanying the logo are kaleidoscopic patterns that were inspired by "the feeling of always something new to be discovered", while the colours were chosen to avoid any direct clashes with the Cannes Lions main brand and its sub-brand initiatives and to work alongside the existing UI and UX work created by digital consultancy Made by Many.
"The Work complements Cannes Lions' main brand story whilst creating its own unique voice and visual language," says SomeOne designer, Libby Tsoi. "It succeeds in highlighting the pivotal work in the industry by constructing a key space where creatives can share, collaborate and discover."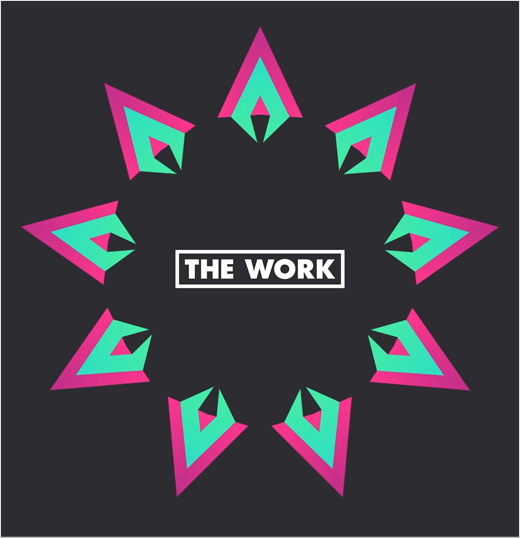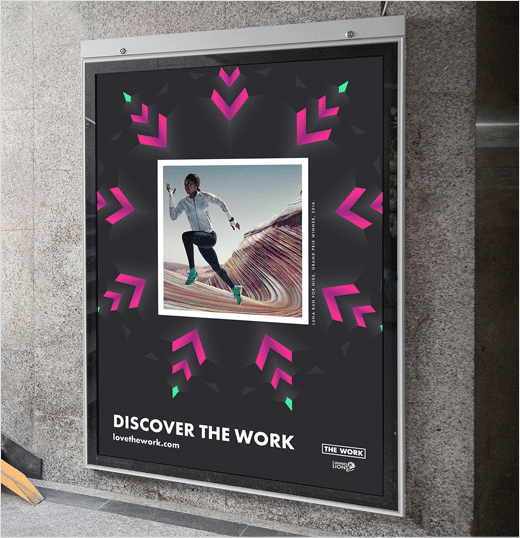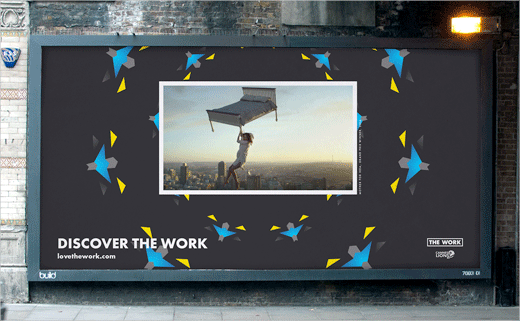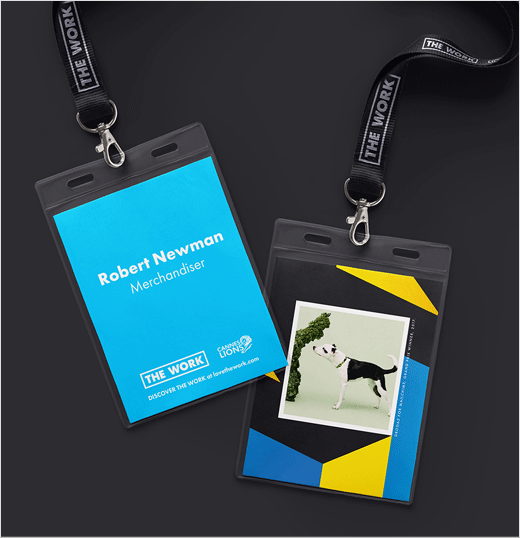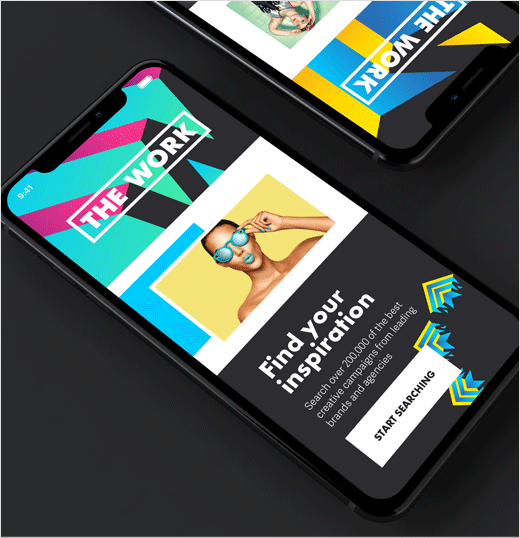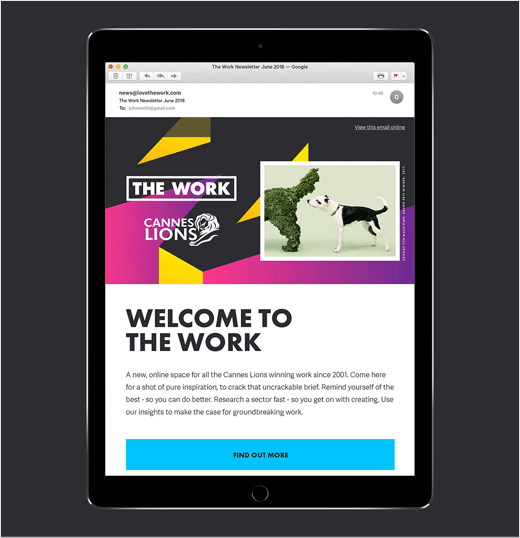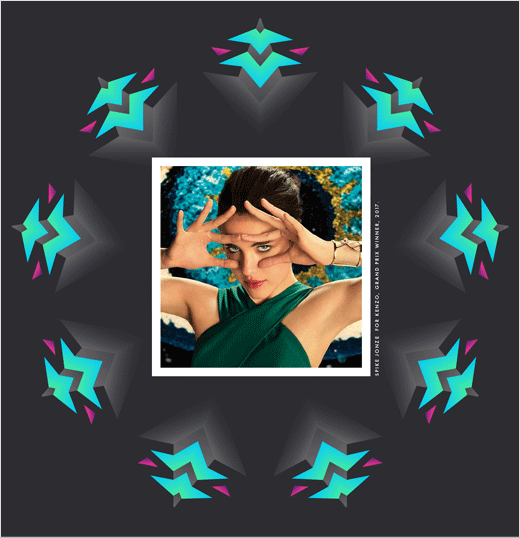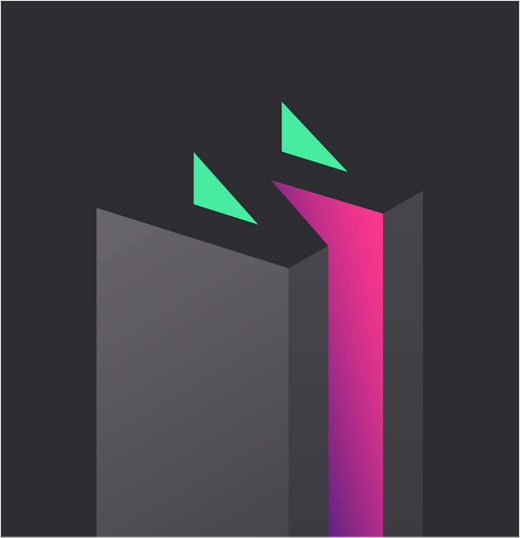 SomeOne
www.someoneinlondon.com