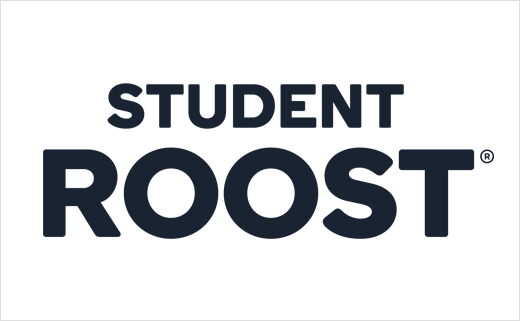 SomeOne Creates 'Bird Box' Branding for Student Roost
SomeOne has created a new consumer brand for one of the UK's largest providers of purpose-built student accommodation.
The agency says it worked closely with the Birmingham-headquartered business to help develop a new position, a new approach and a new name – Student Roost.
"Everyone deserves a comfy bed, great facilities and an all-round excellent service, whatever the price. So we helped design a brand that has different levels of pricing within properties to ensure residents have a great selection of rooms regardless of their budget," says Student Roost's chief operating officer, Nathan Goddard.
A key element of the visual identity are a series if different-sized bird boxes which have been made by the designers at SomeOne using CGI.
"With the name Roost registered, we designed an entire BrandWorld to be used across every touchpoint. The name is so good – even if we do say so ourselves – the visual identity had to do something with it. Dramatising the features of the experience, we designed bird boxes that could change and adapt," explains Katrina Peel, project lead designer at Someone.
"We've raised the game with both the visual and the verbal branding here. There has been a real lack of understanding when it comes to what students need. Some attempts to inject life and soul into student accommodation have resulting in living spaces that resemble soft play areas, being able to use a slide to get to your study room seems slightly ridiculous," adds Someone founder, Simon Manchipp. "Students are smart, we have created an operating system that is entertaining and intelligent — it starts with the brand, and continues through the entire experience."
The 'bird box' branding has now rolled-out across Student Roost's 28 properties as well as its newly-created booking website, which launched just last month.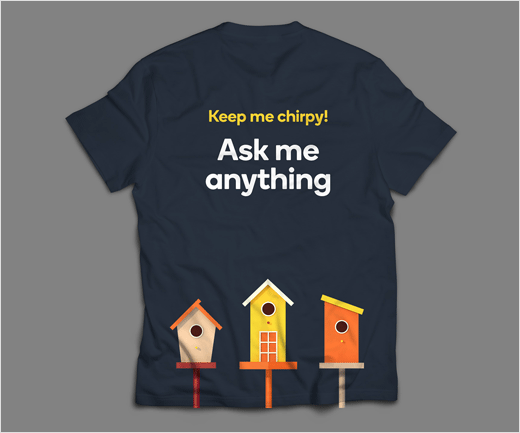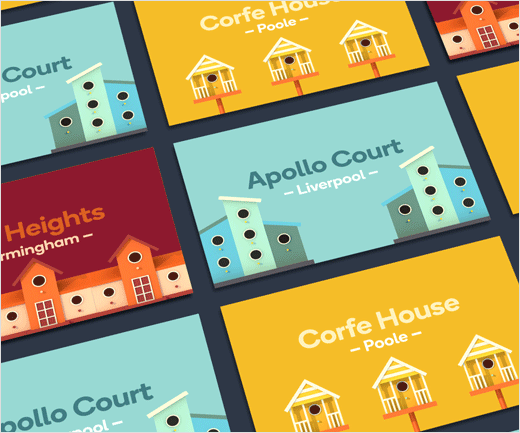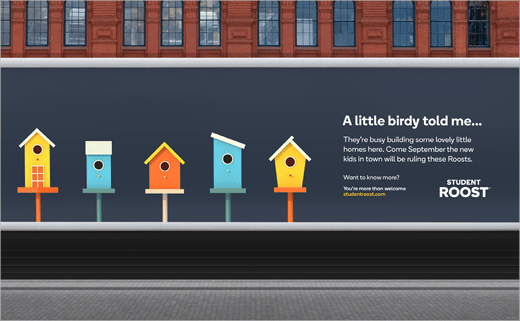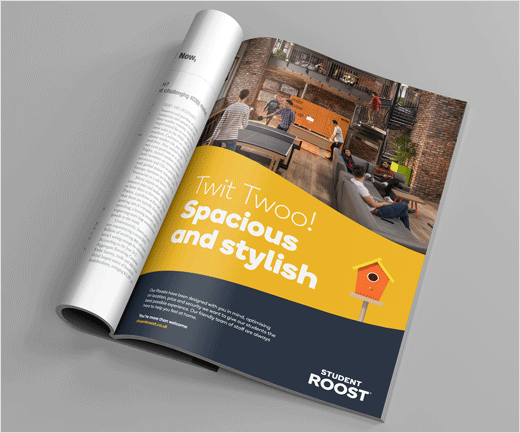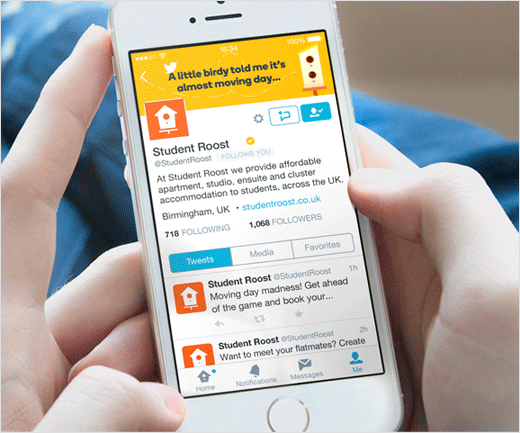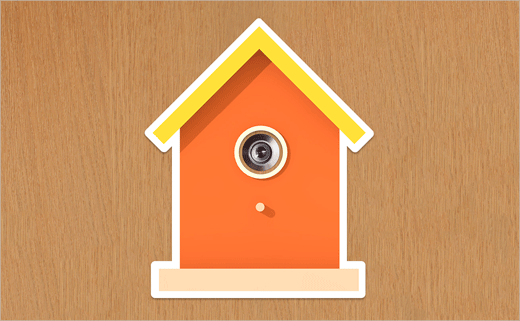 SomeOne
www.someoneinlondon.com