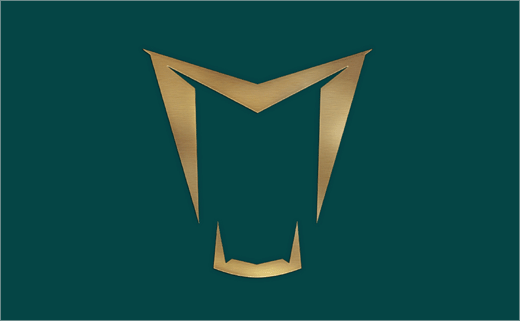 Brabham Is Back with Logo and Identity by SomeOne
SomeOne has created the logo and identity for newly revived British sportscar brand, Brabham Automotive.
Originally founded in 1960 as a partnership between racing driver Jack Brabham and car designer Ron Tauranac, the brand notched up multiple Formula One victories during a 30 year stretch in motorsport that eventually came to an end in the 1990s.
With Jack Brabham having passed away in 2014, the marque has this year been relaunched under the stewardship of his youngest son, David Brabham.
And the company's new brand identity has recently been unveiled alongside the all-new Brabham BT62, a $1.8 million track-focussed hypercar that made its global debut at Australia House in London just last month.
"With a strong history behind the Brabham name, and the groundbreaking engineering that's been achieved through the BT62, we needed to create a brand that could honour both sides of the new story," says Max Longstaff, creative director at SomeOne.
At the heart of the new identity is the company's new emblem, which is said to have been derived from the 'V' that featured on the badges of Brabham's Repco-powered championship-winning racers from the 1960s, as well as the fangs from the 'Hissing Sid' snake logo that was synonymous with Brabham's Ecclestone-era F1 cars (Bernie Ecclestone bought the company at the end of 1971).
The new wordmark and colour palette also represent an effort to modernise classic elements of Brabham history.
"Typography and colour have been combined to bring the bold, fearless personality and tone of voice to the forefront of the brand. And the gold racing stripe, inspired by the original Brabham racing car design, becomes a flexible asset that is used in a number of ways, as the thread to deliver the brand story across all comms," further explain the designers.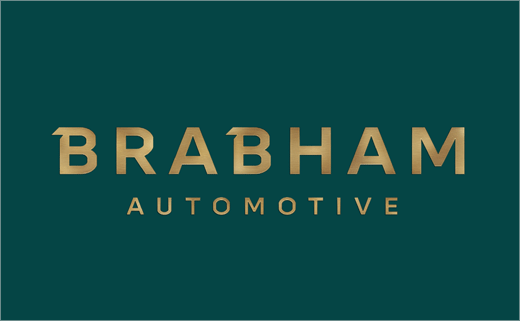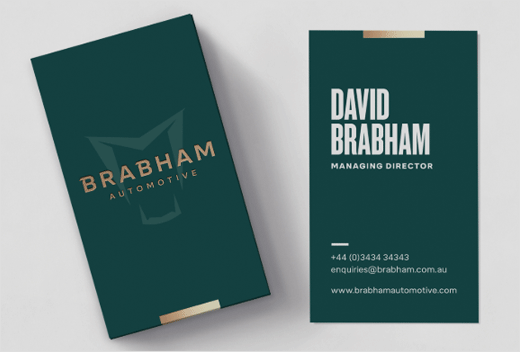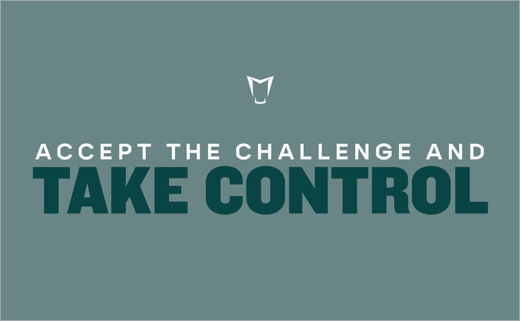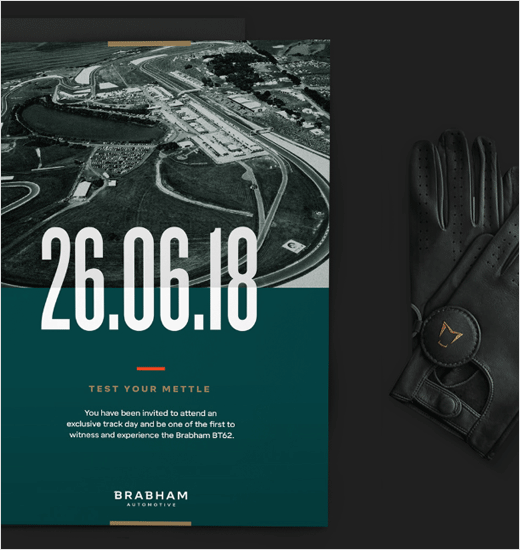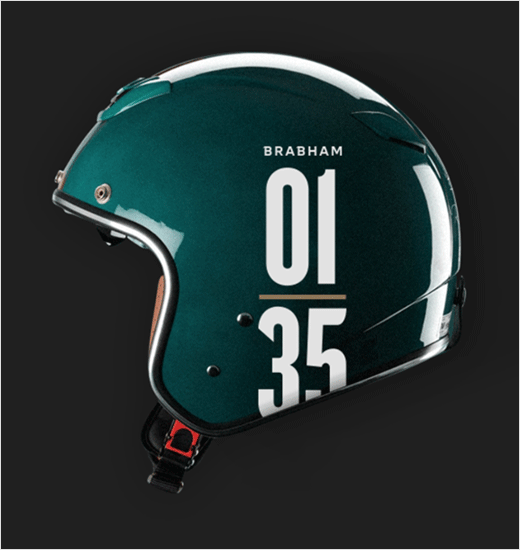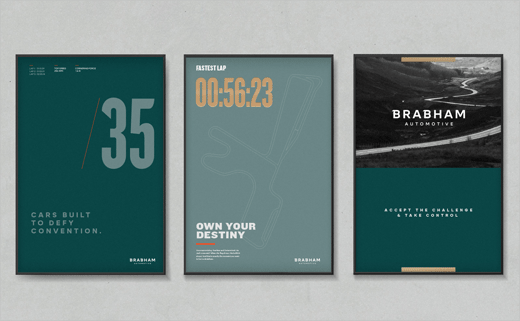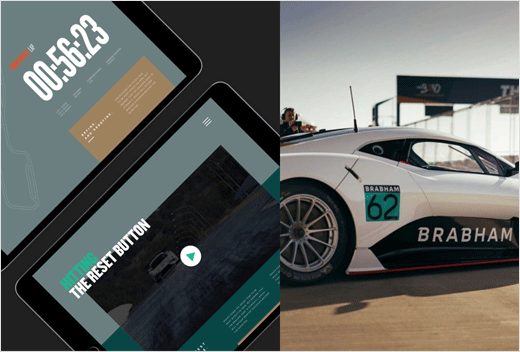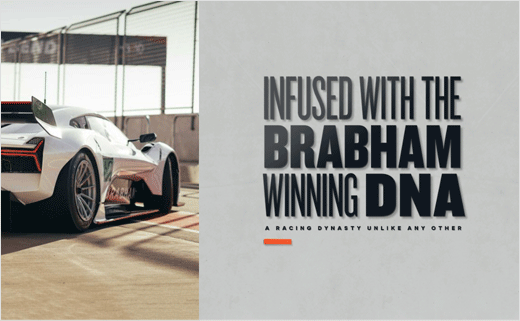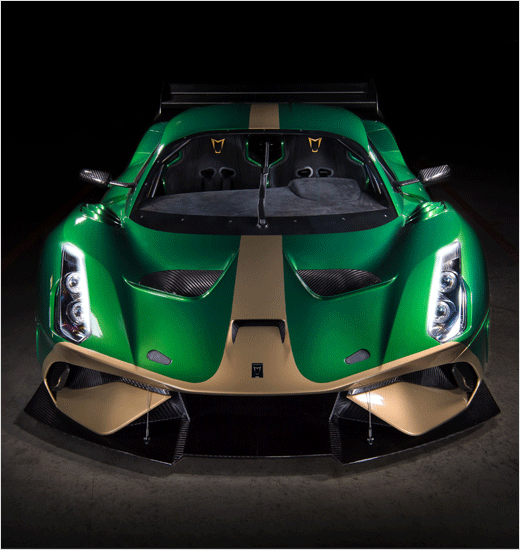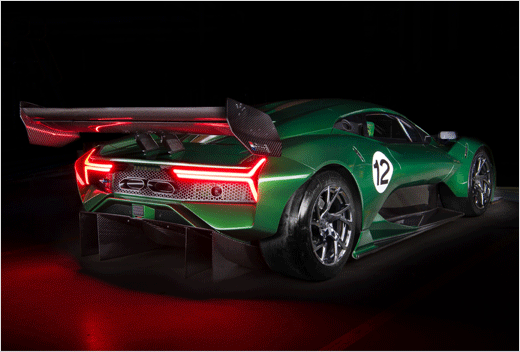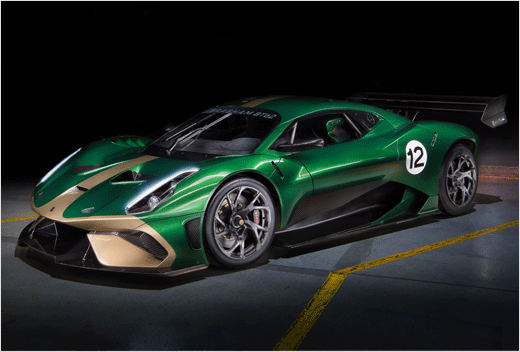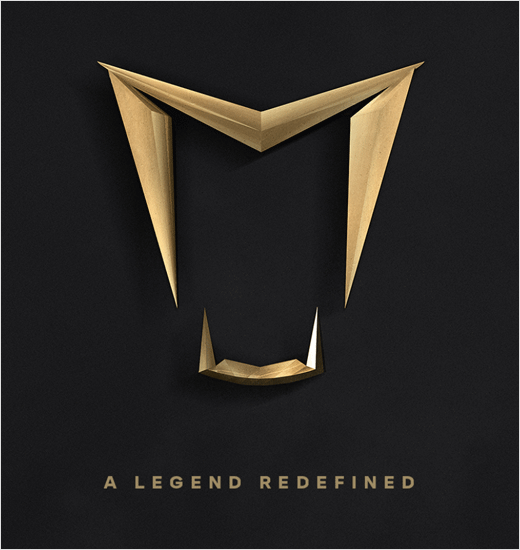 SomeOne
www.someoneinlondon.com