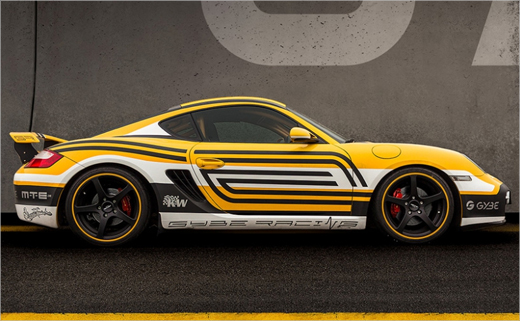 Branding and Car Livery Design for GYBE Racing
GYBE Racing is a German racing team that is owned and run by GYBE Design, a specialist maker of modular inflatable tents from Hartha in Saxony.
Berlin-based agency Formzoo, headed by graphic designer Markus Günther, was appointed to create the identity for GYBE's motorsport-orientated sub-brand.
A key element of the identity construction process involved designing the livery for a customised two-seater Porsche Cayman S coupe.