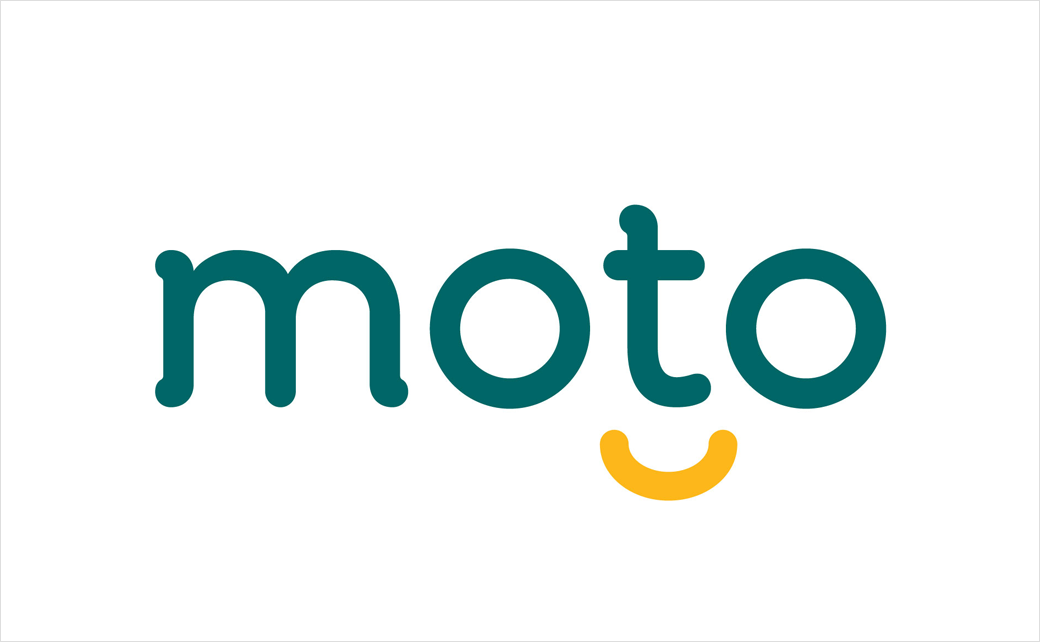 BrandOpus Creates New Logo and Identity for Motorway Service Station Chain – Moto
Branding agency BrandOpus has refreshed the logo and identity for UK motorway service station chain, Moto.
The new look, which aims to "trigger smiles", is rooted in a new brand strategy and encompasses Moto's visual identity, brand world, comms, wayfinding, and spatial design.
"The visual overhaul marks a significant shift in the motorway service station category, which have had a long-standing reputation for being functional and sedate. The new work aims to flip the switch by driving feeling over function – engaging customers on a much more emotional level – to ensure the motorway service station provider becomes an active choice for resting and relaxing first," says the agency.
Design details include the so-called Moto 'Smile' being used across multiple touchpoints; a bright colour palette whose combination of green, yellow, and white is claimed to draw out the brand's "green credentials and uplifting nature"; and a typeface described as "soft and approachable" that is paired with a friendly and welcoming tone of voice to help the brand connect with "levity and warmth".
An expansive suite of bespoke icons are also included to aid wayfinding and signpost different zoned areas such as baby changing areas, multi-faith prayer rooms, dog walking areas, and electric charging zones; each application sees the smile device used in different ways – from being embedded within a charging cable to forming a dog collar for the dog walking zones.
The kids zones adopt a more playful feel, with linework illustrations and an expanded colour palette, while retaining the same language developed throughout the wider design.
"We wanted to take the Moto brand from being seen as a quick pitstop – a place we stop in distress for physical and mental TLC, to an active and desired choice. Embedded within a more engaging and cohesive brand world, the Moto 'Smile' injects more meaning at a brand level – providing little moments of joy at every step of the customer journey," comments Nir Wegrzyn, BrandOpus' CEO and founding partner.
The new branding has been rolled out across all digital touch points and will be implemented across Moto sites over the coming years.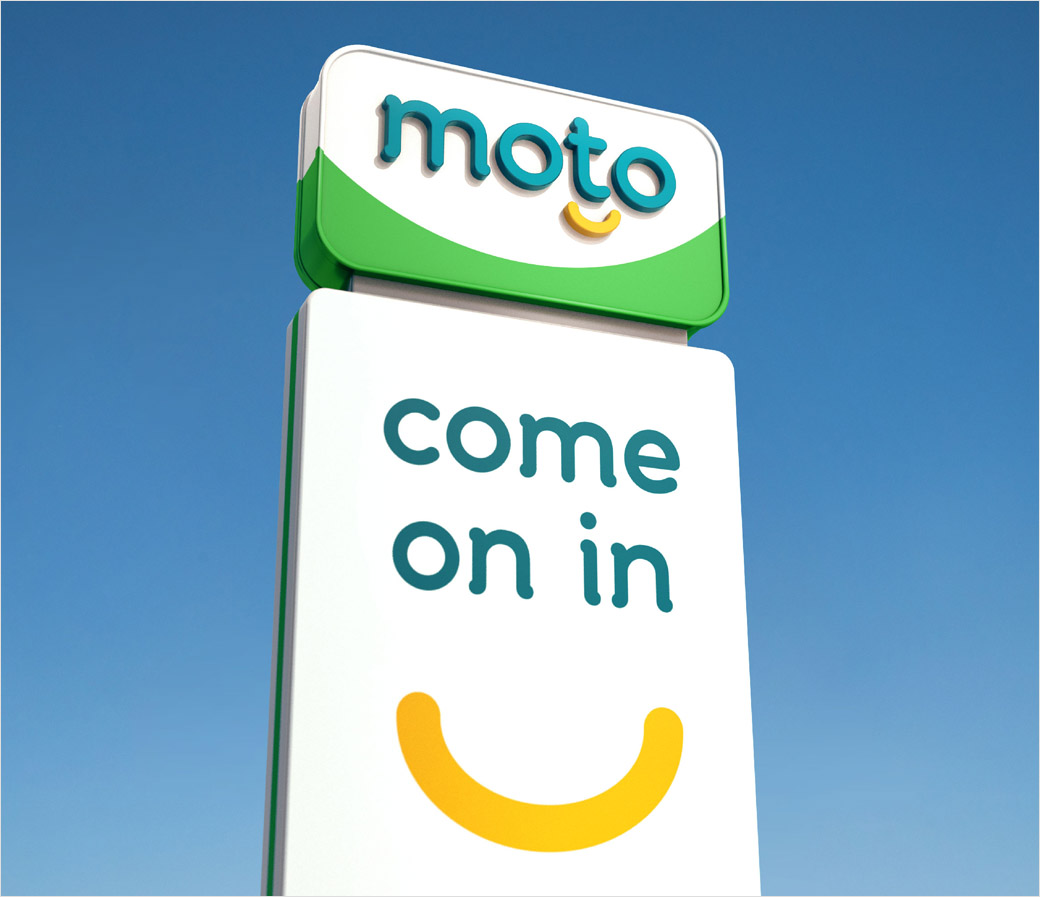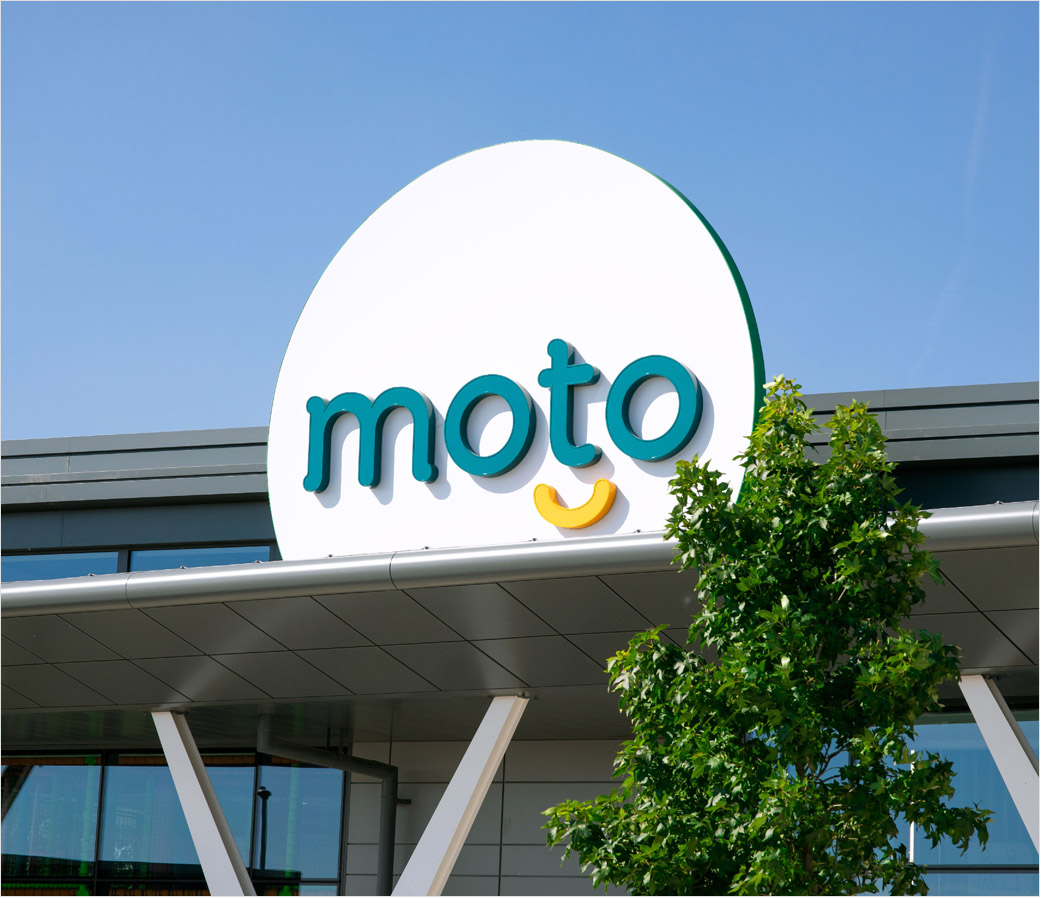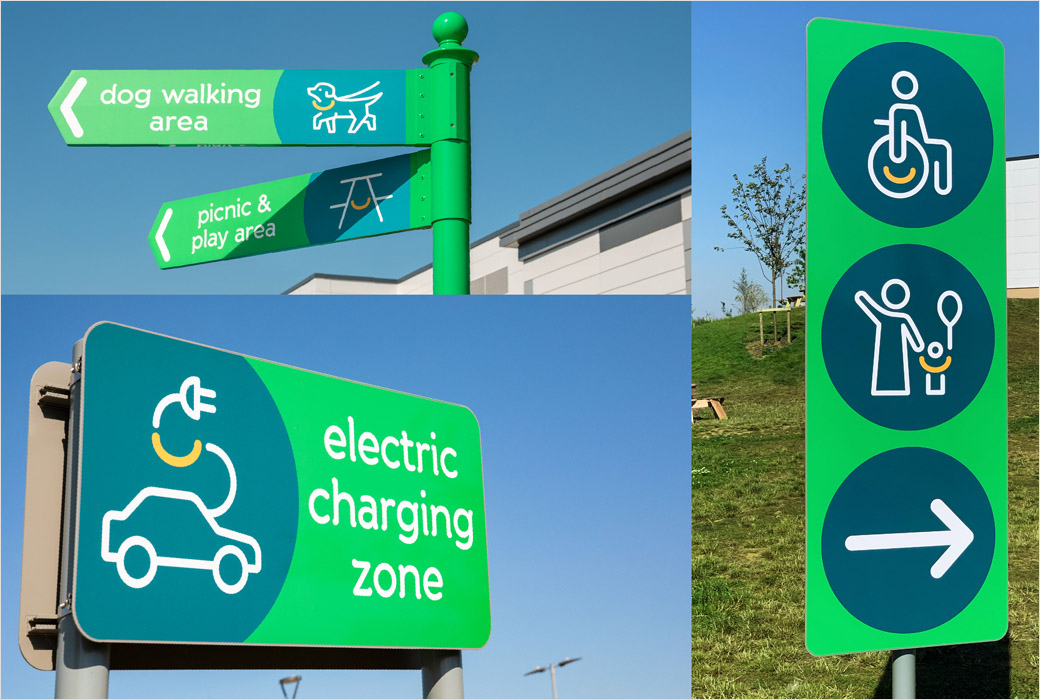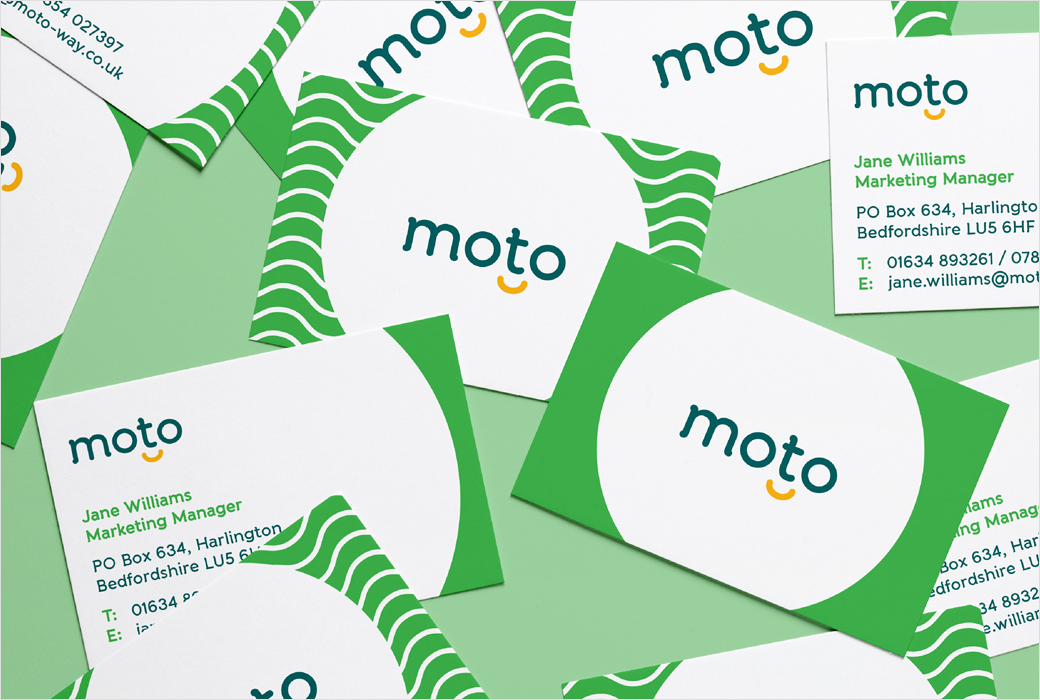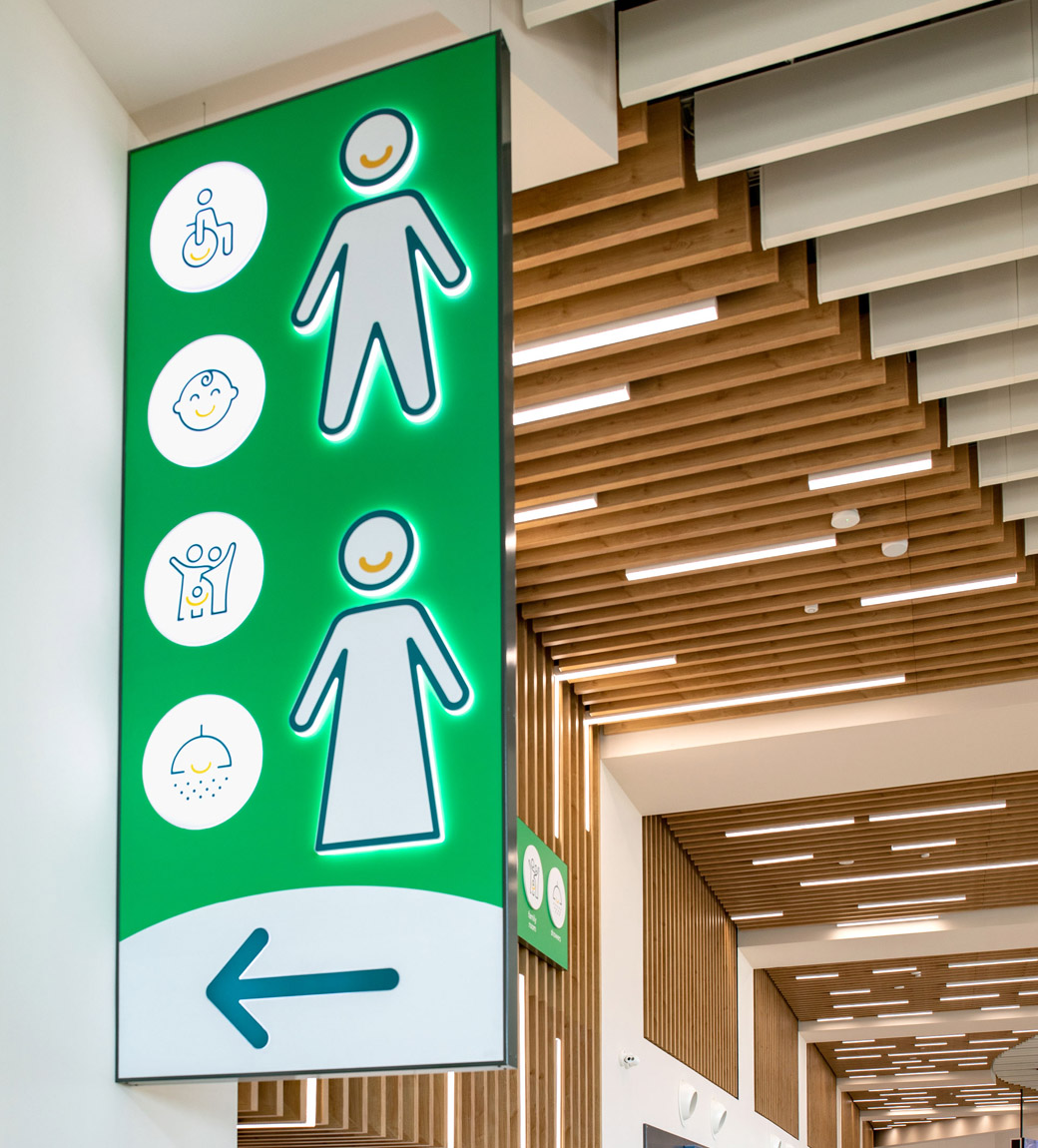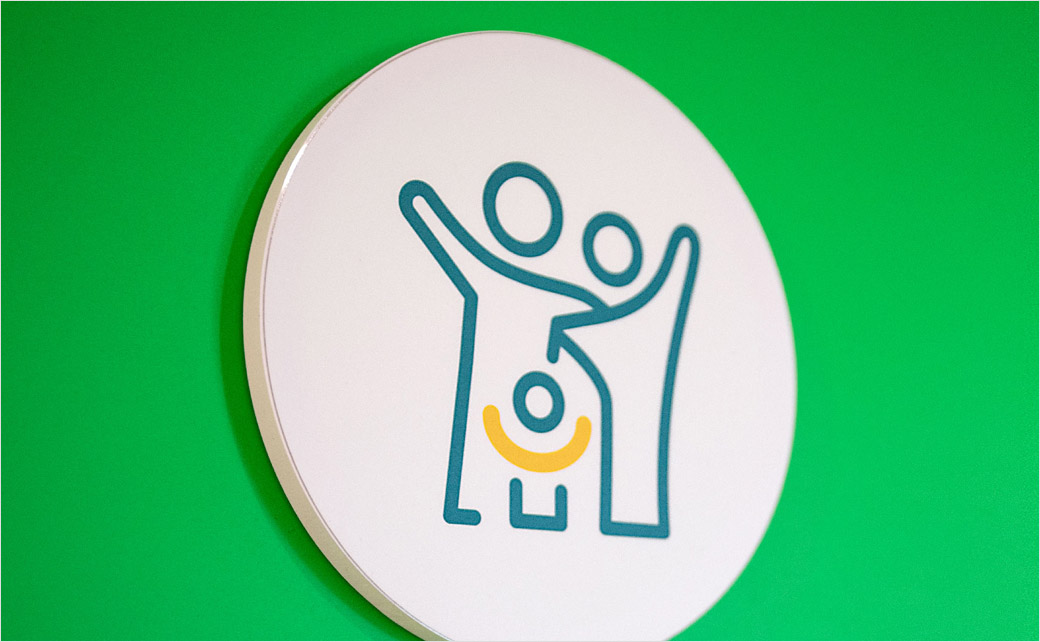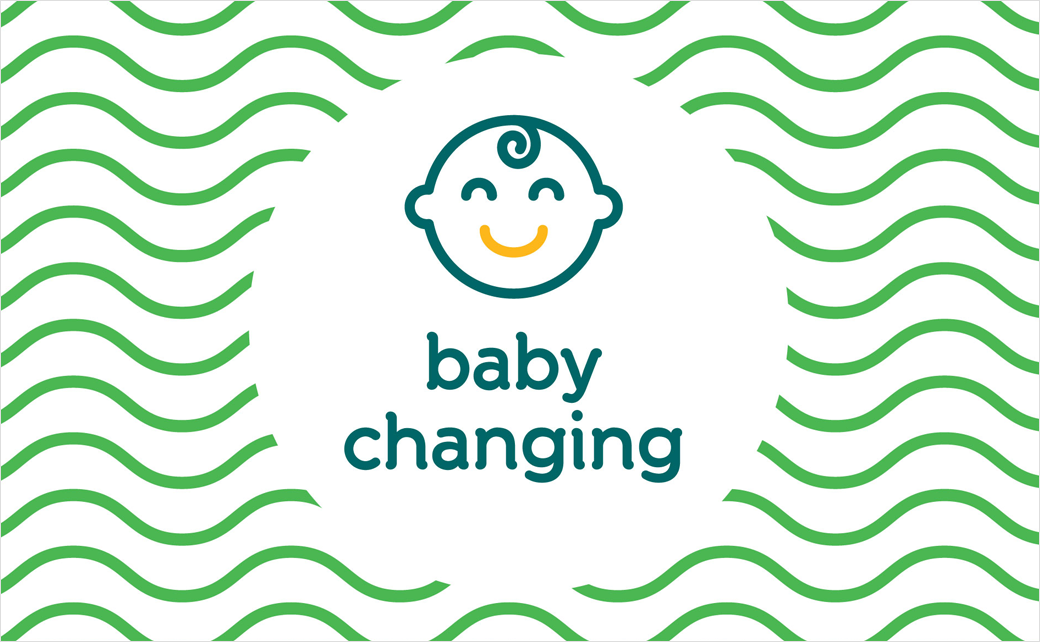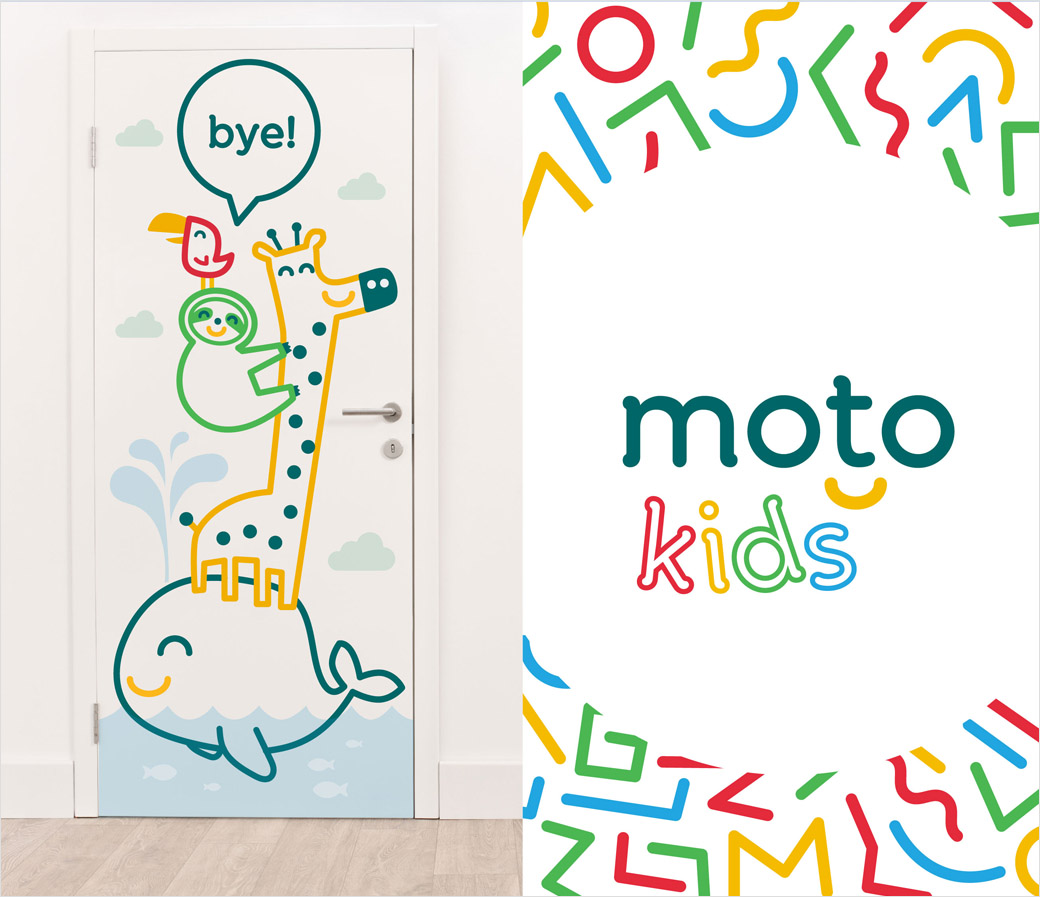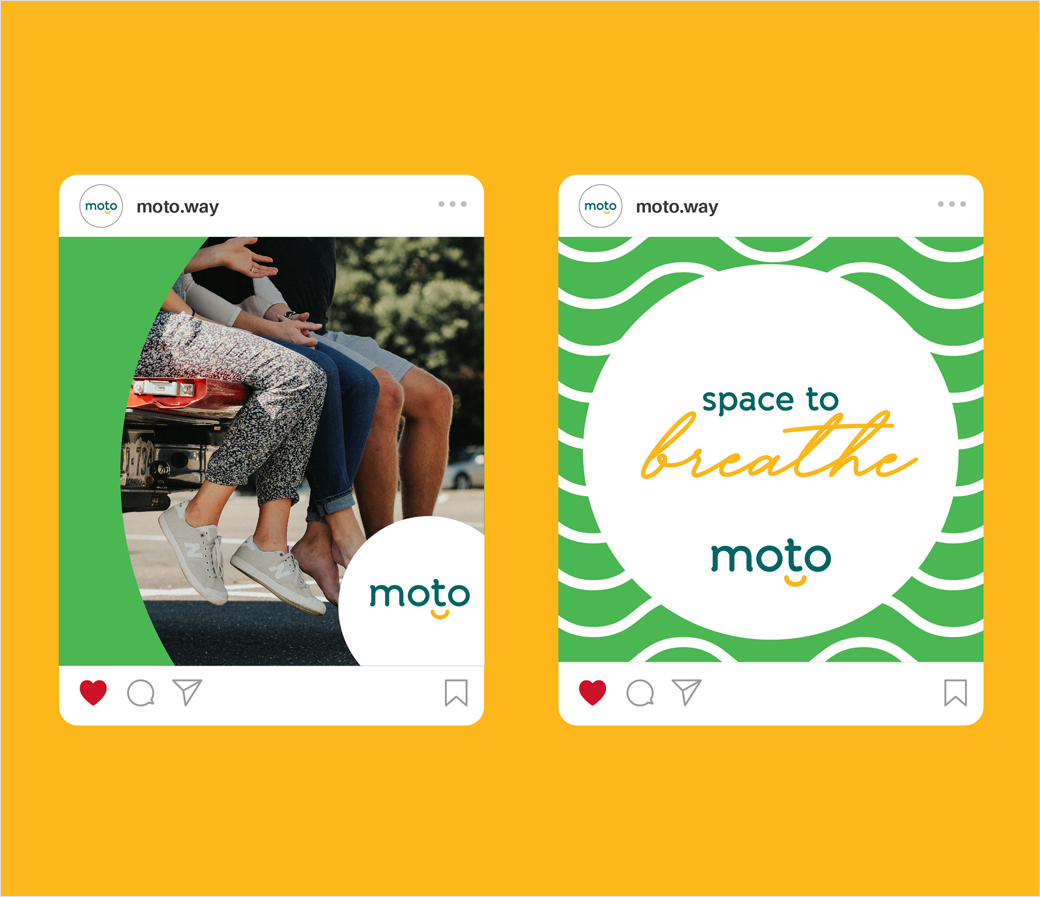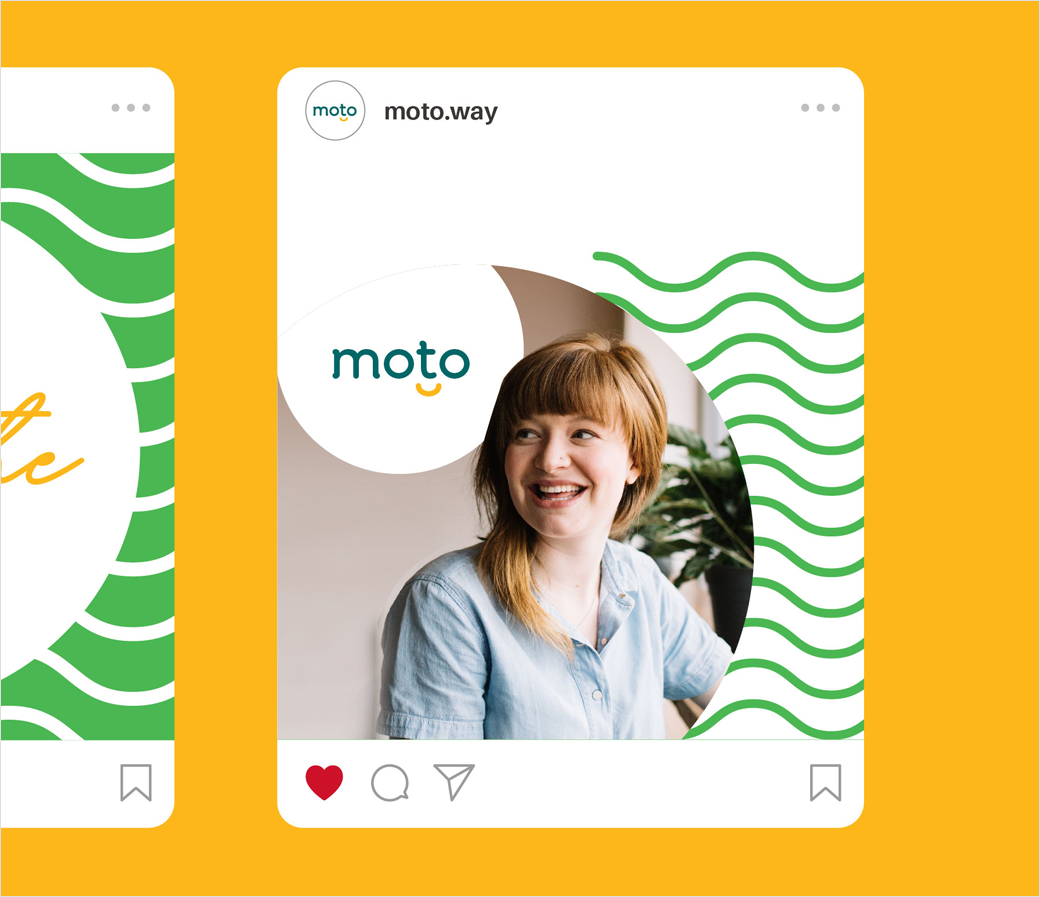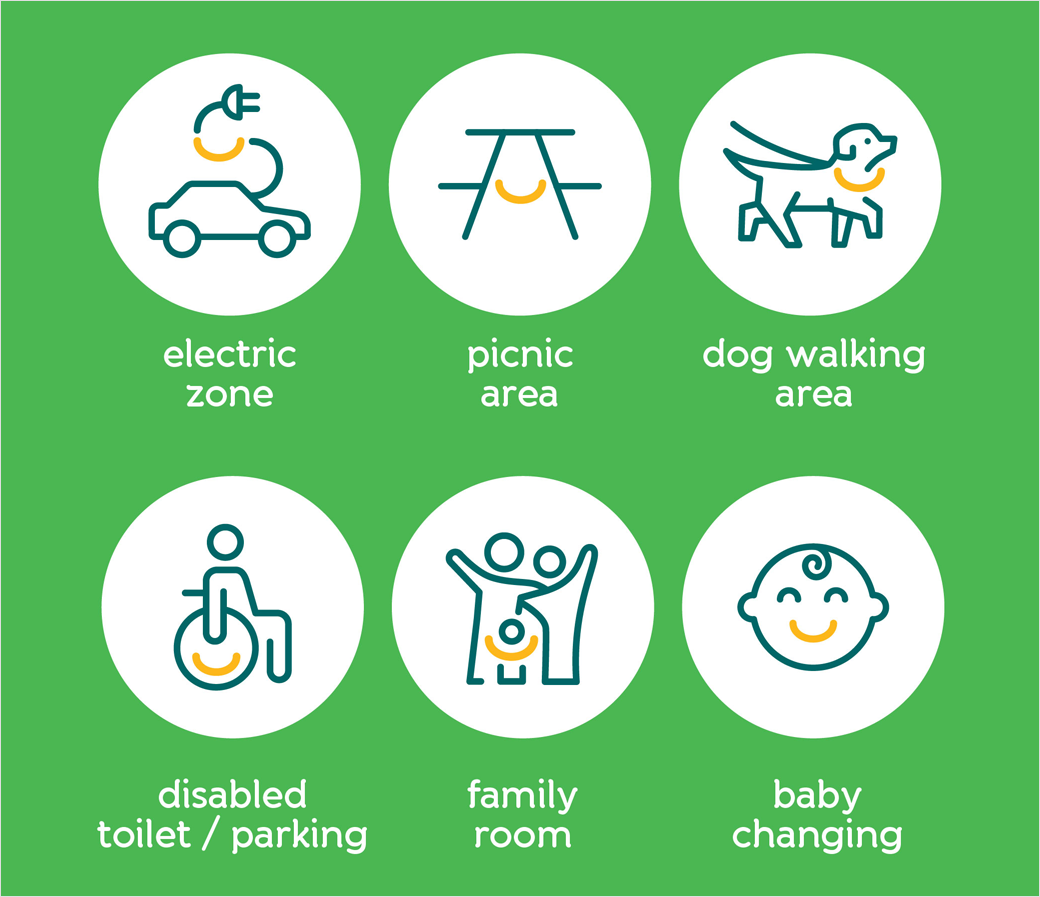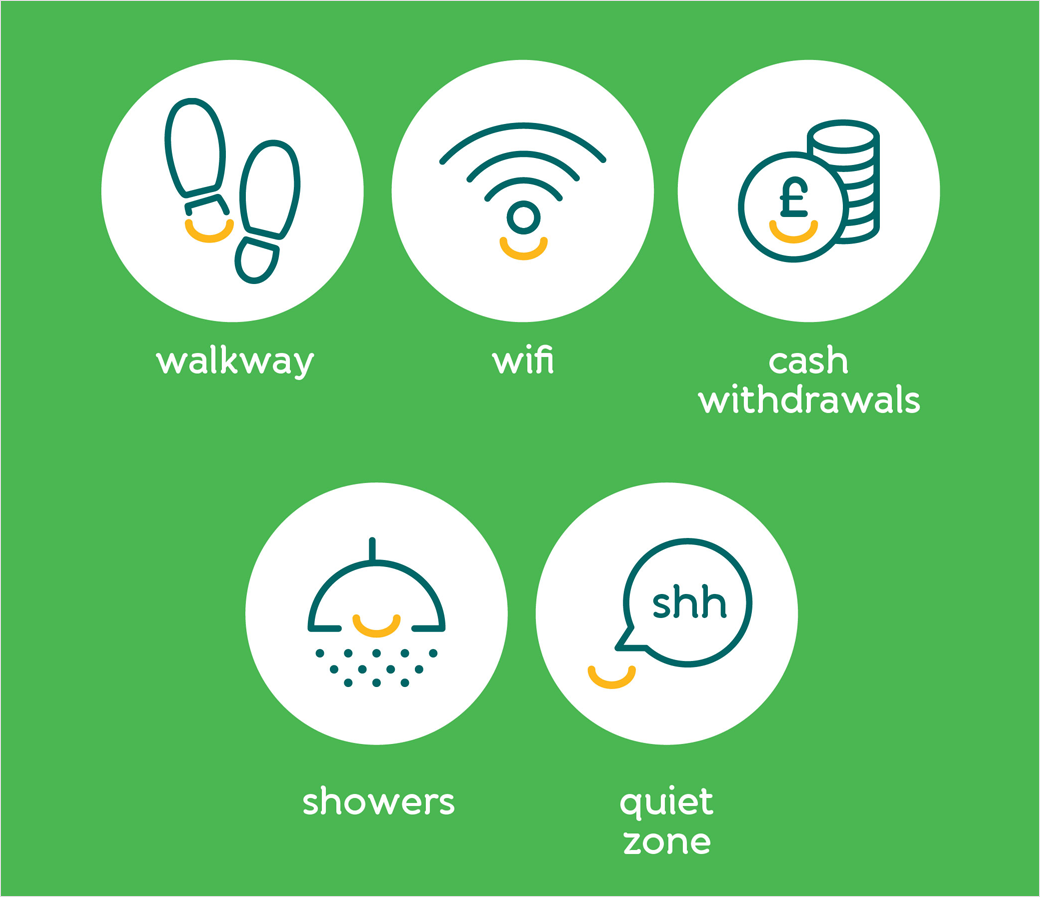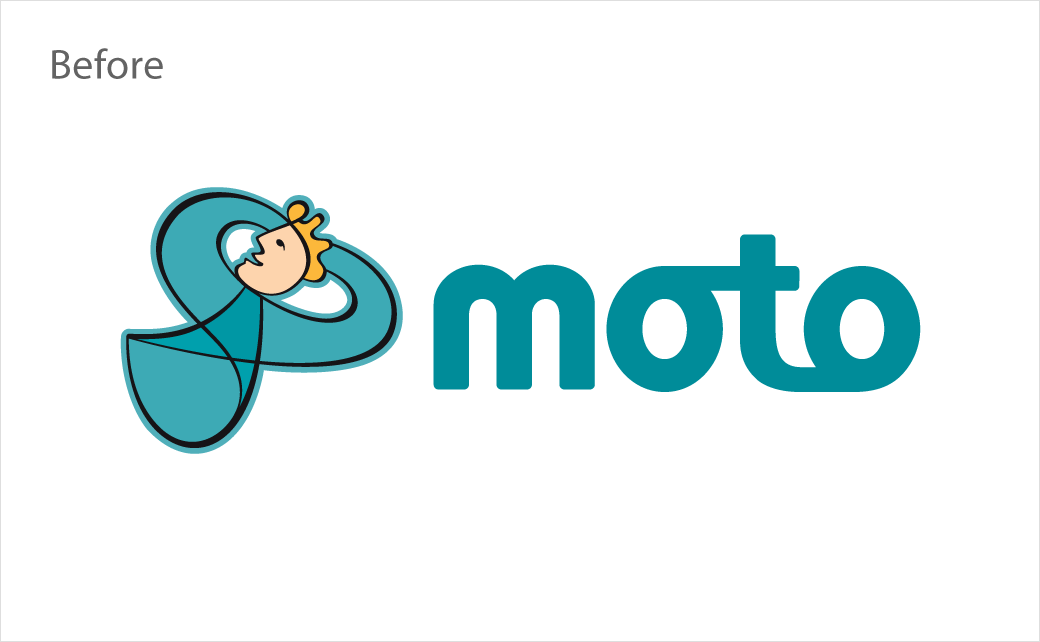 BrandOpus
www.brandopus.com